Red, White and Blue
March 20, 2019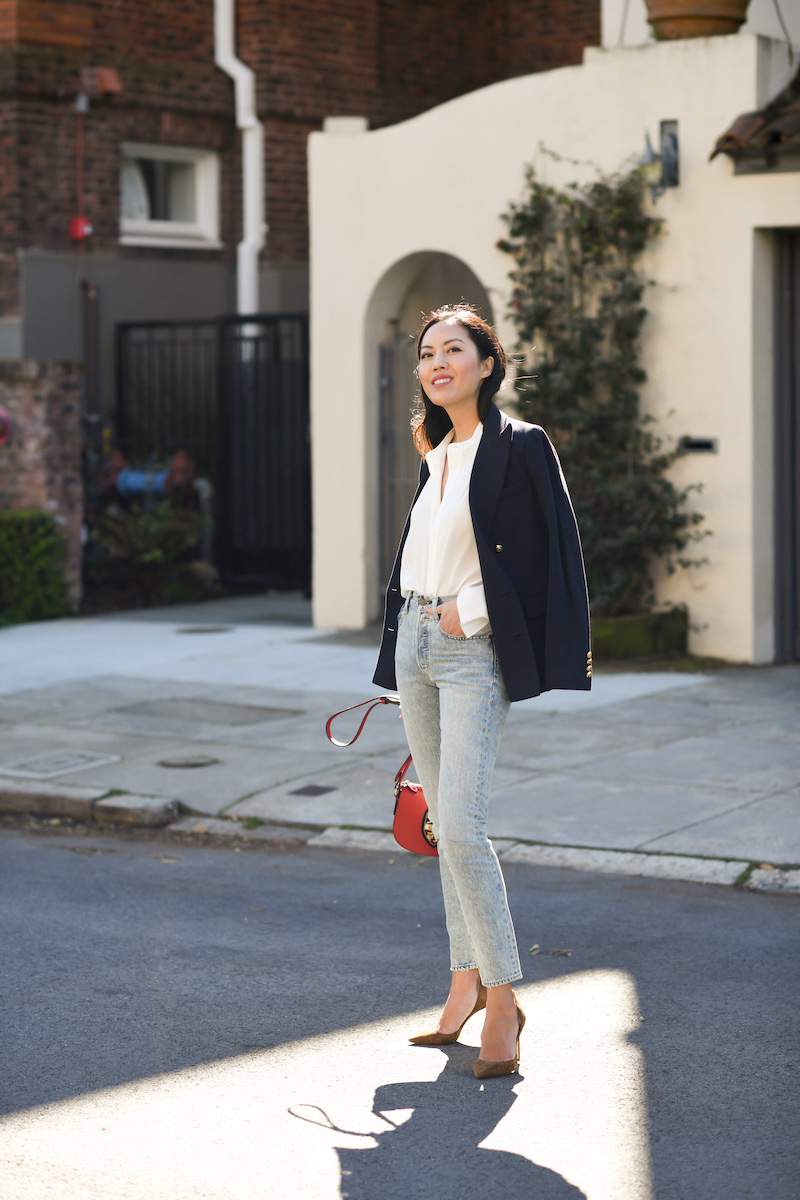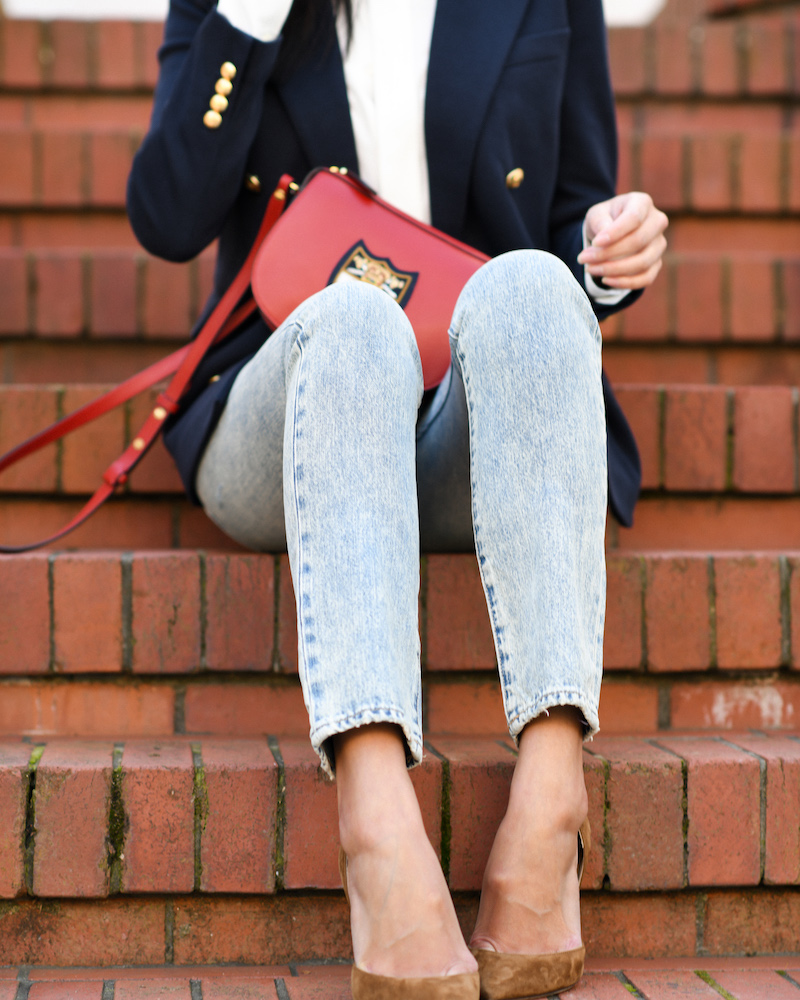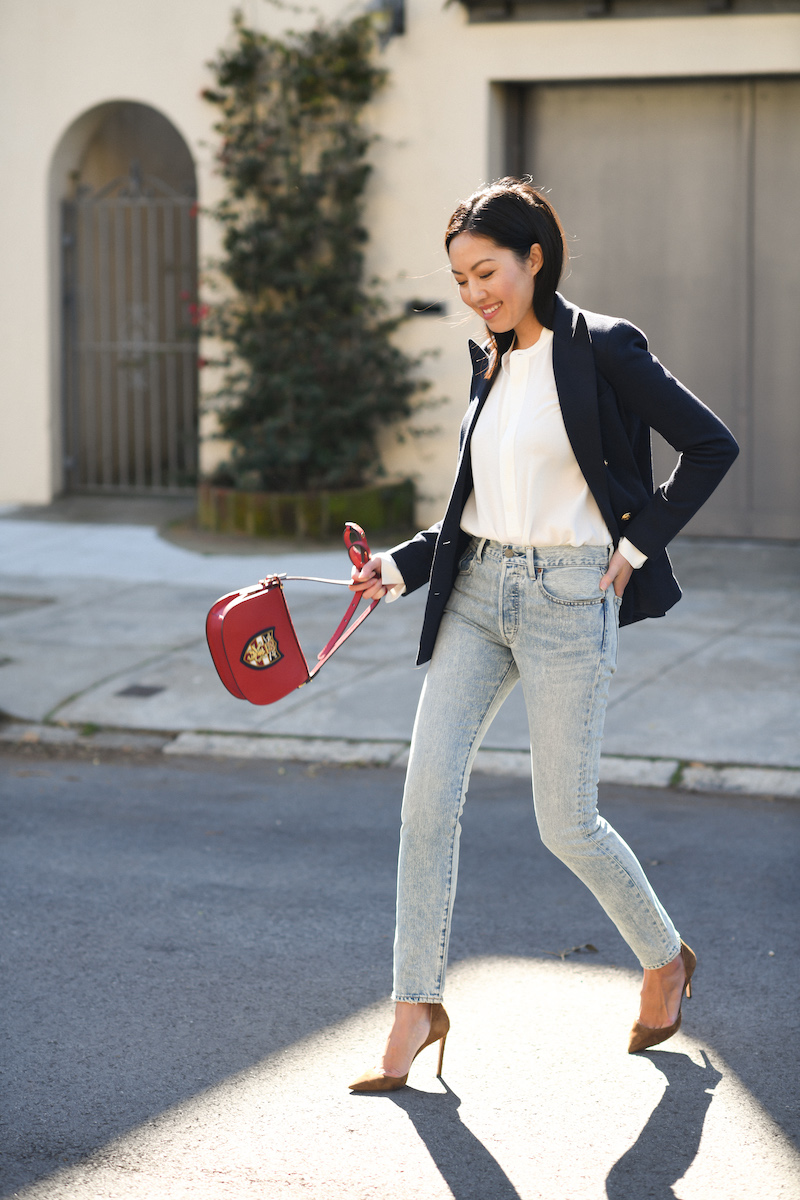 Good morning and happy Wednesday! This week is already off to a crazy start – another one of those nonstop weeks of parenting, work, dogs and family. All good things, though, so no complaints here.
A kind reader recently asked what my day to day was like, and how I balance dog ownership with motherhood and our careers.
My simple answer is this: humor.
It very often feels like complete nonstop from the minute we wake up to when we finally have a moment to relax late at night. But that's when I really feel like I've earned my glass of wine at night, and a chuckle of course. It's all what makes life pretty colorful. And being able to laugh at it all at the end of the day – it helps put everything into perspective, doesn't it?
***
Blazer (here)
Silk blouse (an instant staple! here)
Jeans (here)
Purse (here)
Heels (old by Jimmy Choo | similar here for less)