Spring Forward
March 11, 2019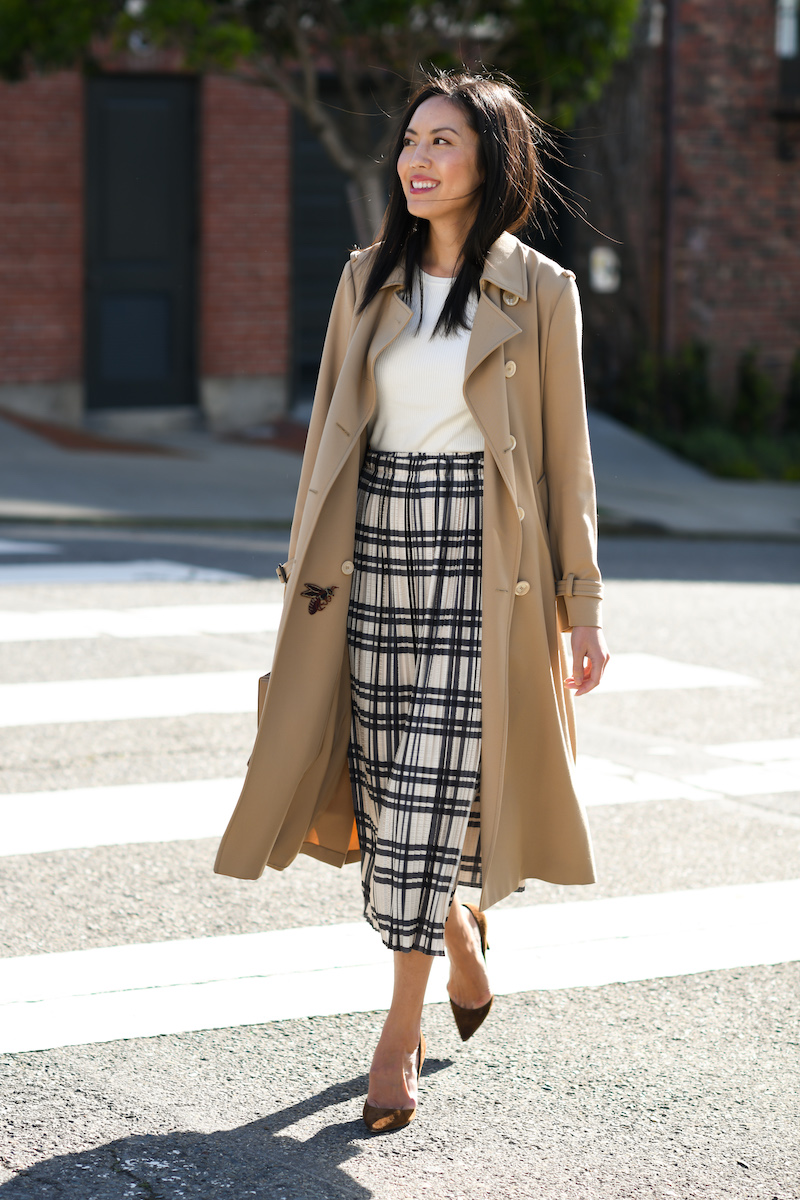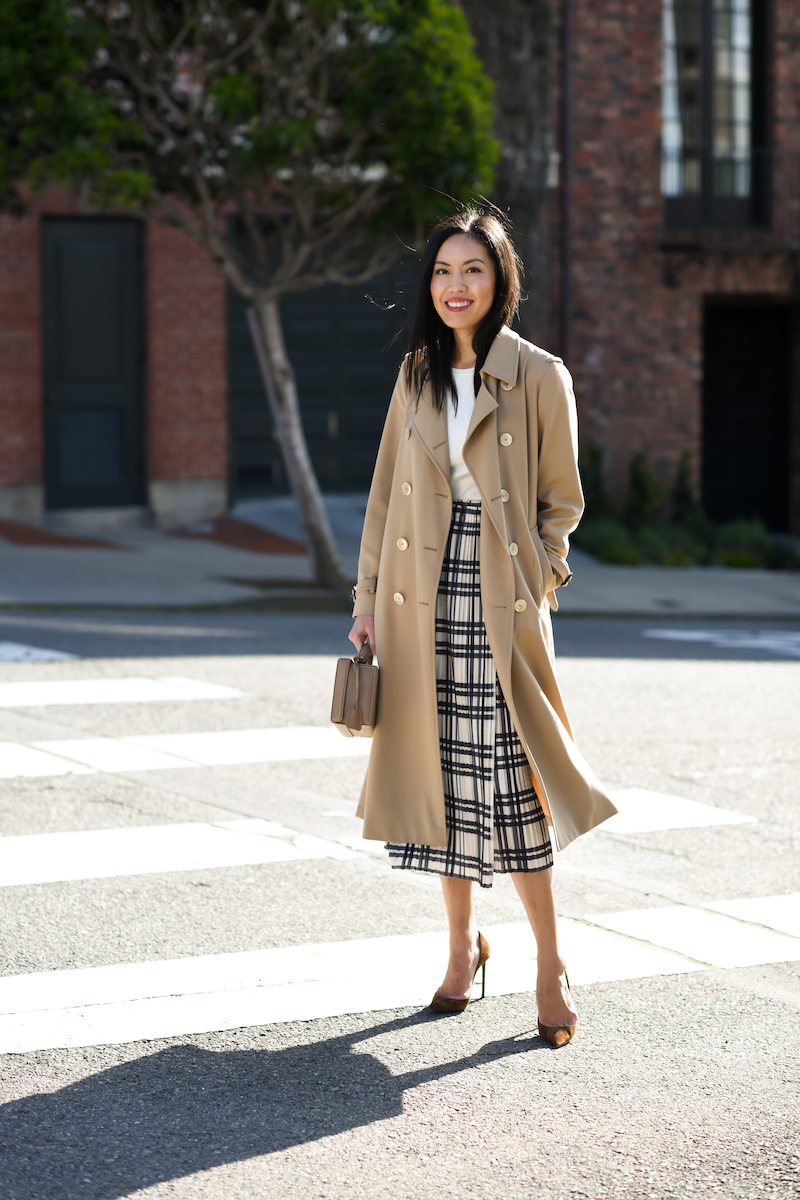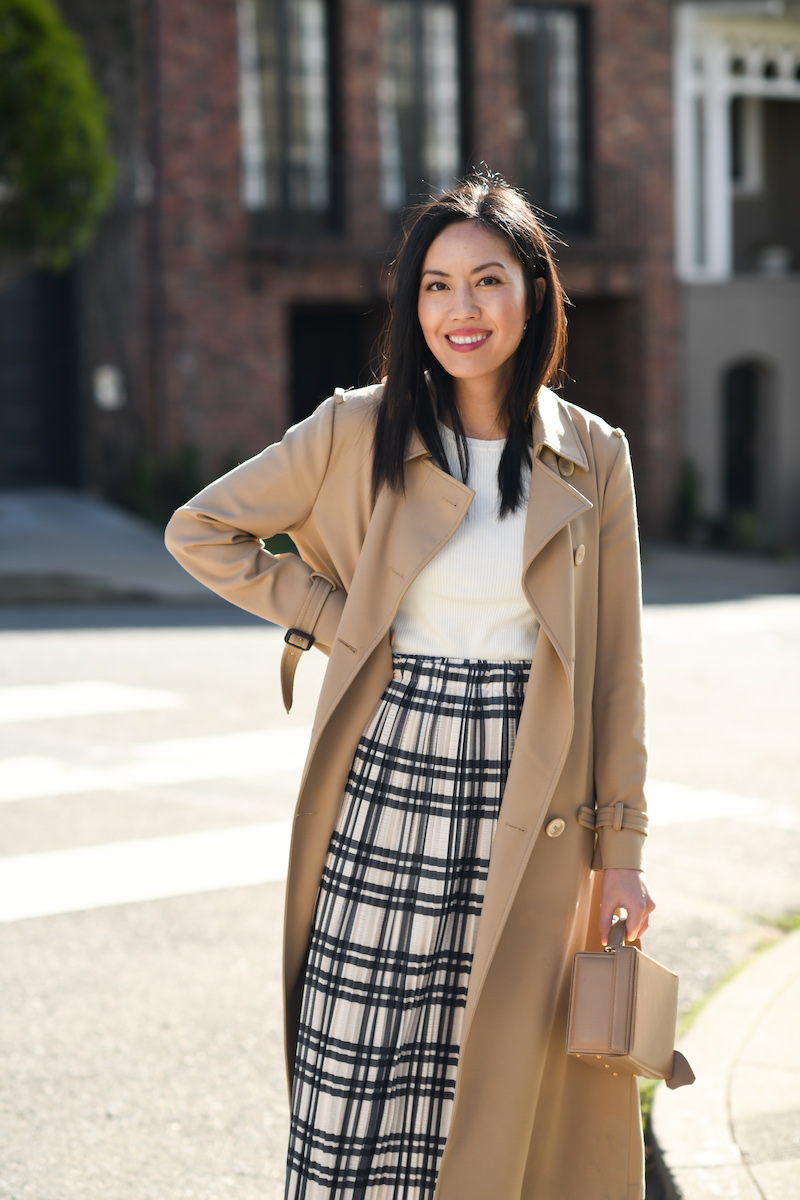 Ouch –  daylight savings weekend is equal parts wonderful (longer days!) and, at least for the short term, painful. It's just an hour, but waking up is so much harder.
[And I'm clearing referring to the the adults in this household, not the 5 year old (ha!)]
Some new under $50 finds today: this top for $17 (perfect sleeve length – I should probably pick up a few more!) and this skirt for $49 (also wore it with an oversized turtleneck for the weekend).
Happy Friday and thanks for stopping by!
***
Skirt (here)
Top (here | also bought it in this color)
Trench (old by Gucci – bought it on super sale here | similar style here for less)
Purse (here in beige | also here on consignment)
Heels (here | also in lower heel height here)
Recent finds: