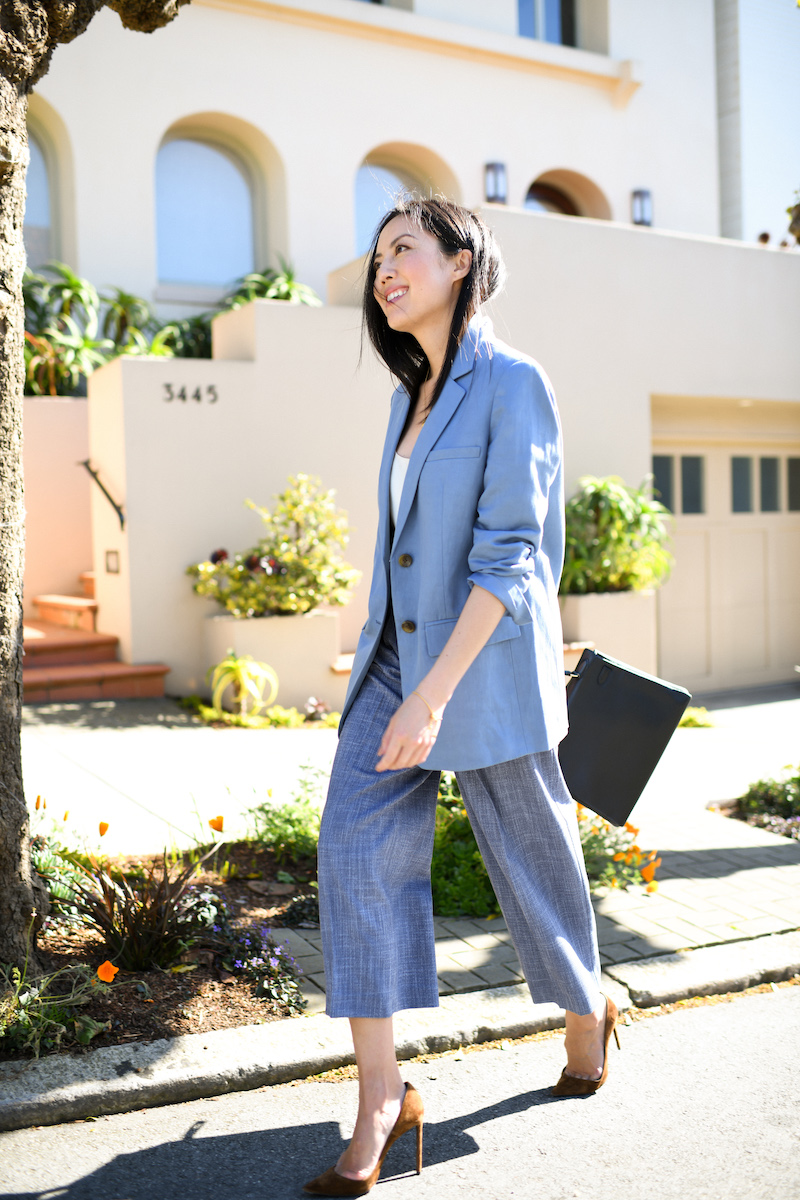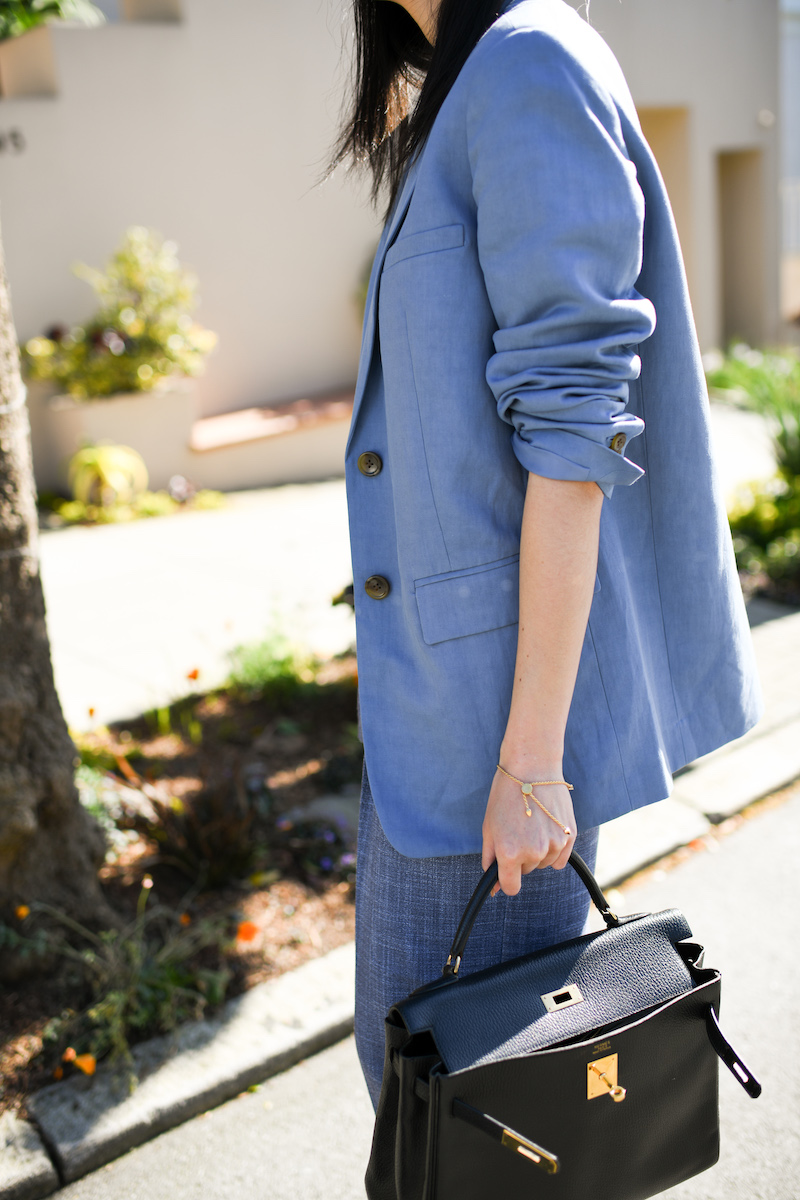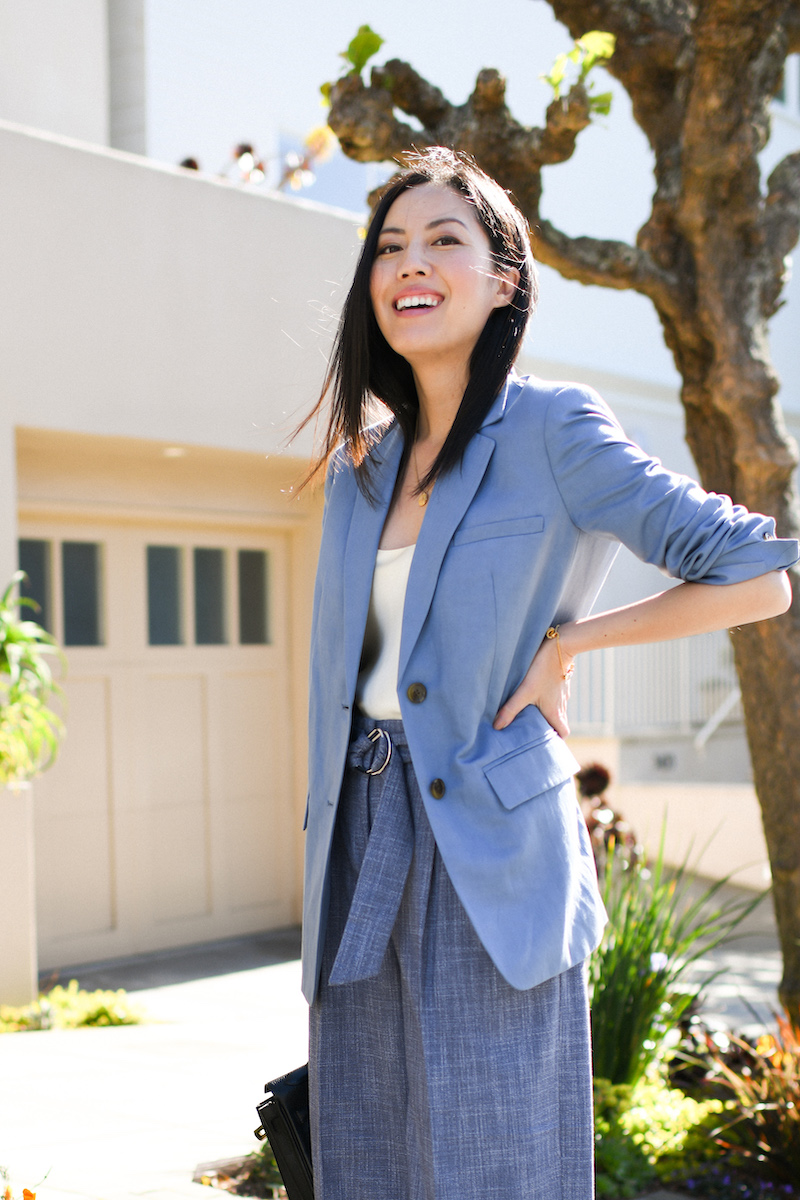 Good morning and happy Friday! I'm excited to be heading back to Memphis soon – and back to the magical St. Jude Children's Research Hospital campus. In case you missed it, I shared my experience last time on my Instagram Stories and it's saved as a highlight. I get pretty emotional thinking about all of the wonderful things they're doing for the kids and am honored to be going back.
Hope you have a wonderful weekend, thanks for stopping by!
PS: The flats I always change into for running around (and that I always get compliments on from strangers!) is back in stock here. Definitely worth the investment for me!
***
Blazer (it's a boxy cut – recommend sizing down! $145 here)
Trousers (50% off makes these $56 here)
Purse (vintage – another vintage one here)
Heels (bought them here | lower heel height here or similar color for under $100 here)
Bracelet (thicker one is old Celine, other one is here)