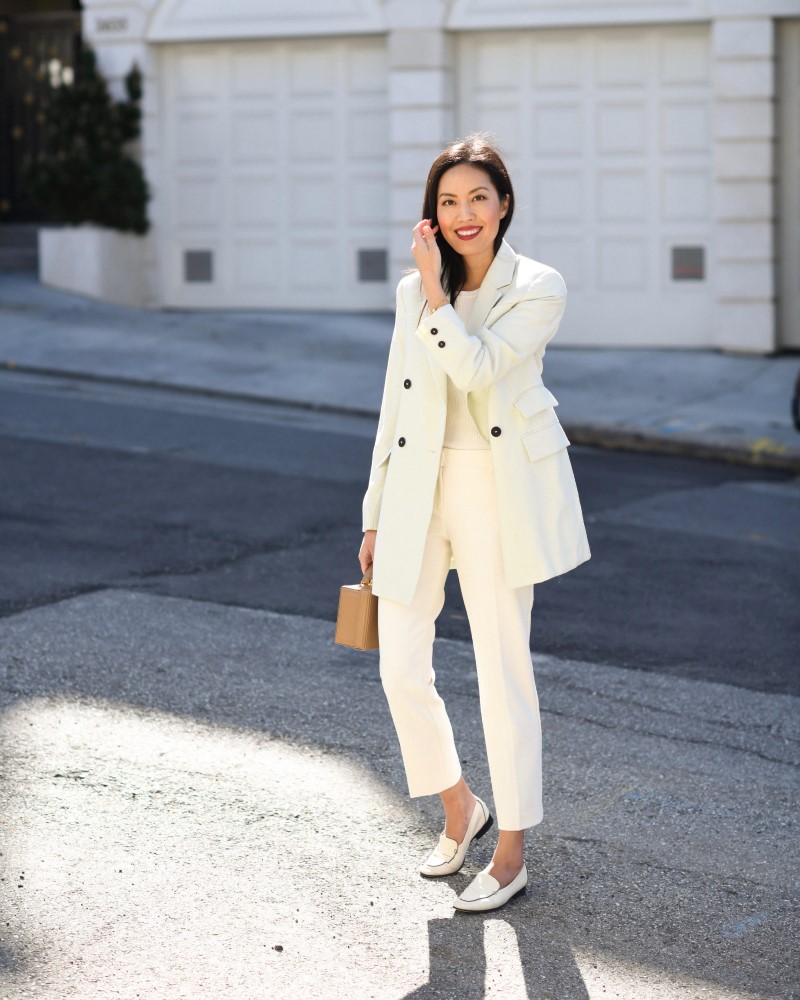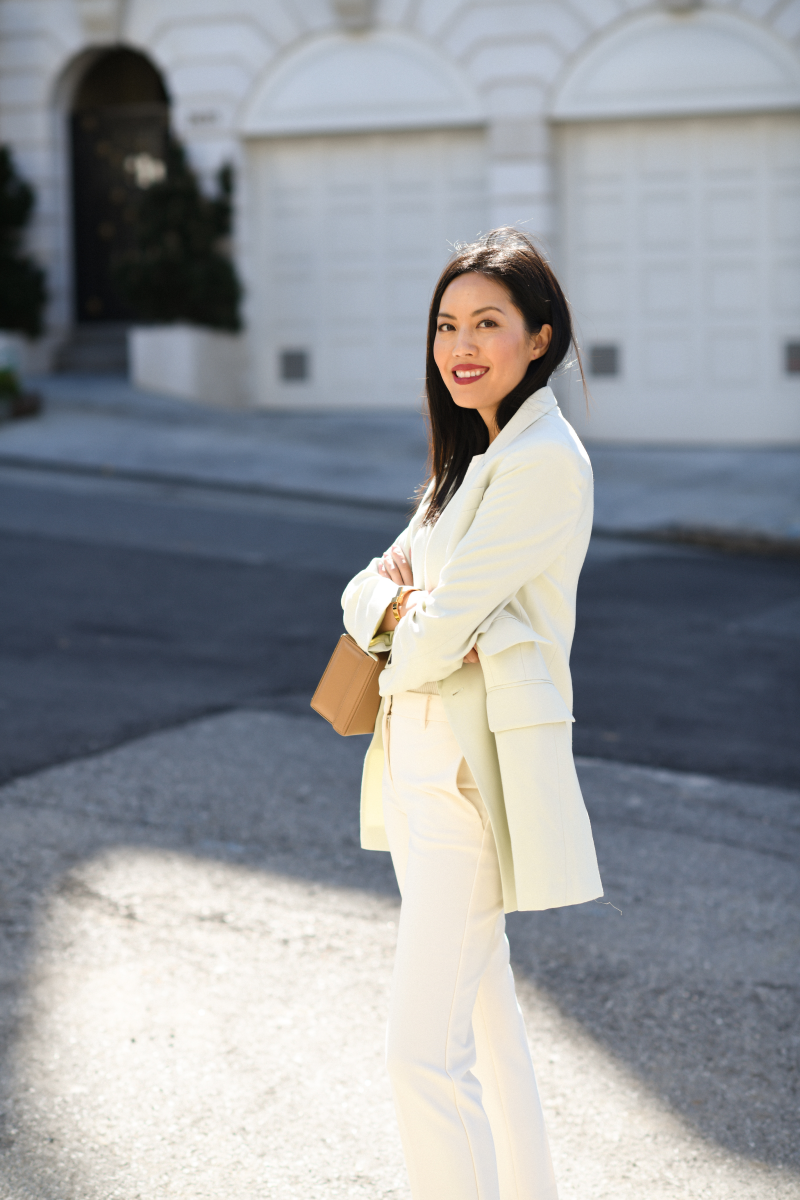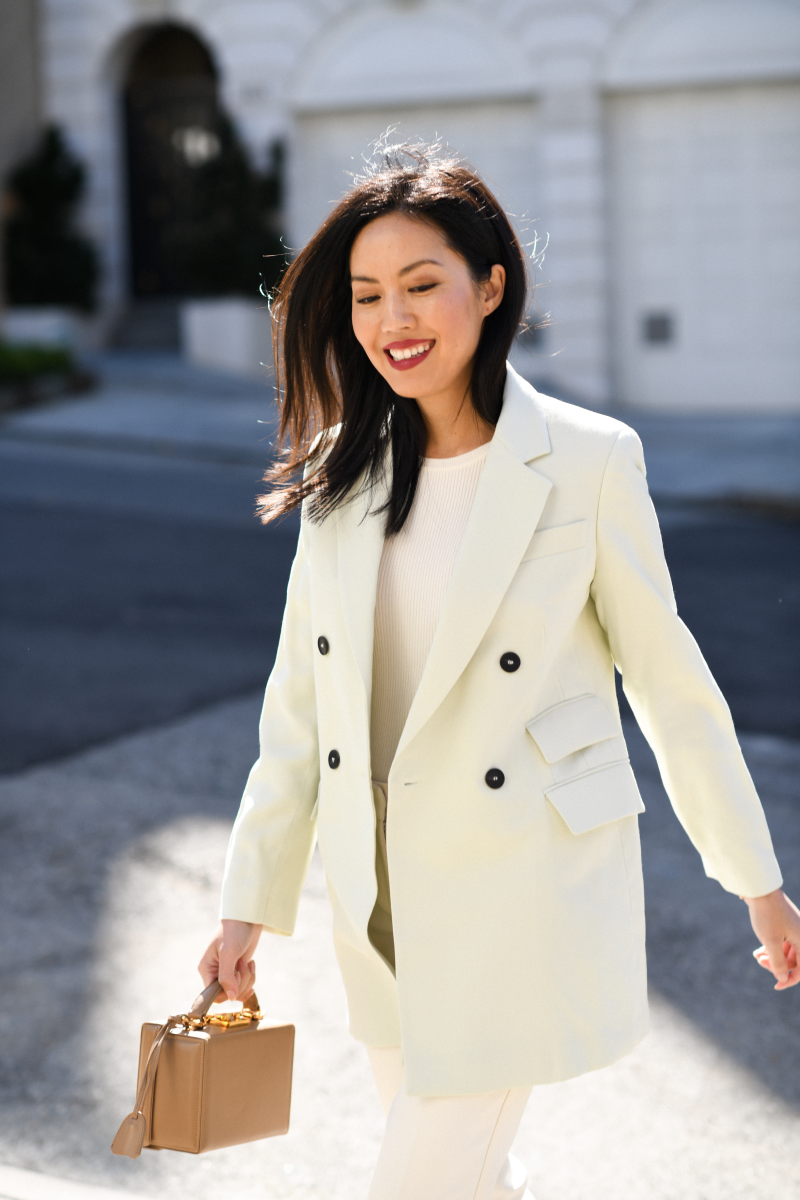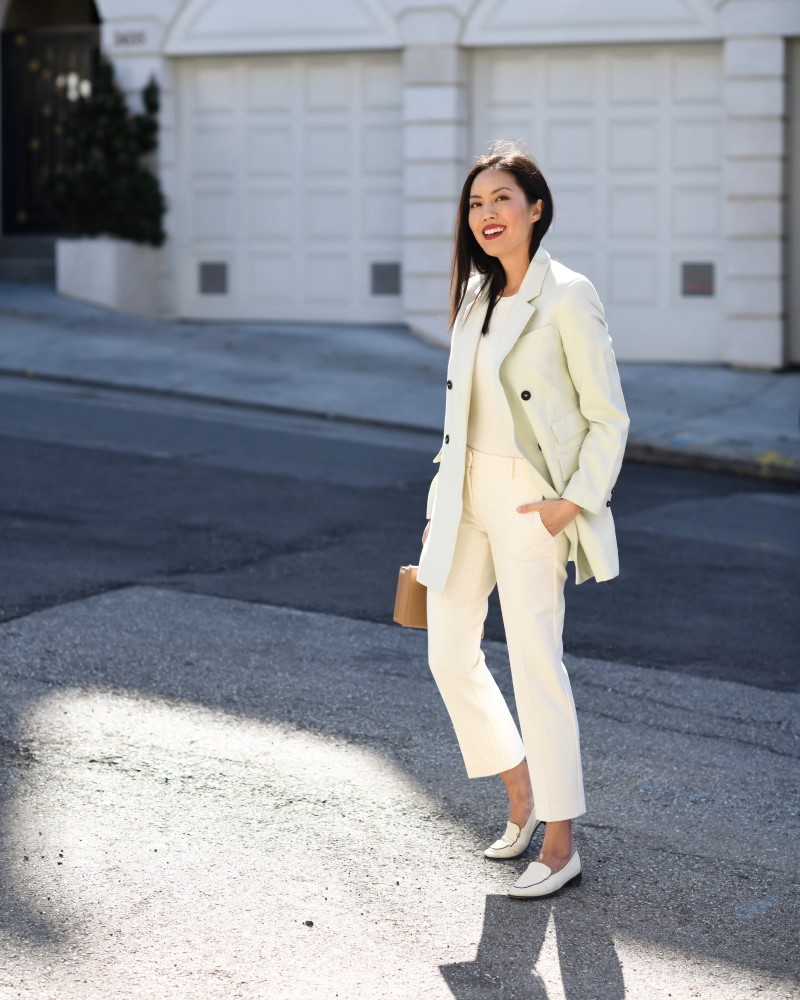 Good morning and happy Friday! This blazer has the most subtle shade of mint – feels fresh and modern (plus I always love a good double-breasted blazer!). The loafers, like the brown suede pair I also wore recently are a few years old and I still love them as much as I did when I first got them – they used to make appearances on the blog regularly!
PS: Sale updates! The white skirt I have been wearing nonstop is now on sale for 25% off here!!! And the black skirt with brown belt details I wore earlier this week on the blog are now 40% off here. Also have been checking out the big Spring sales here and here – so far I'm eyeing this blazer and these bright trousers.
Next posts will be from Aix en Provence – can't wait! Hope you have a wonderful weekend and thanks for stopping by!
***
Blazer ($130 here)
Trousers (under $100 here)
Top (that $18 top that I've purchased in multiples! here)
Loafers (old but found a pair on consignment here)
Purse (here | also found one on consignment here)
Sneak peek – here's what I've packed for Aix en Provence: