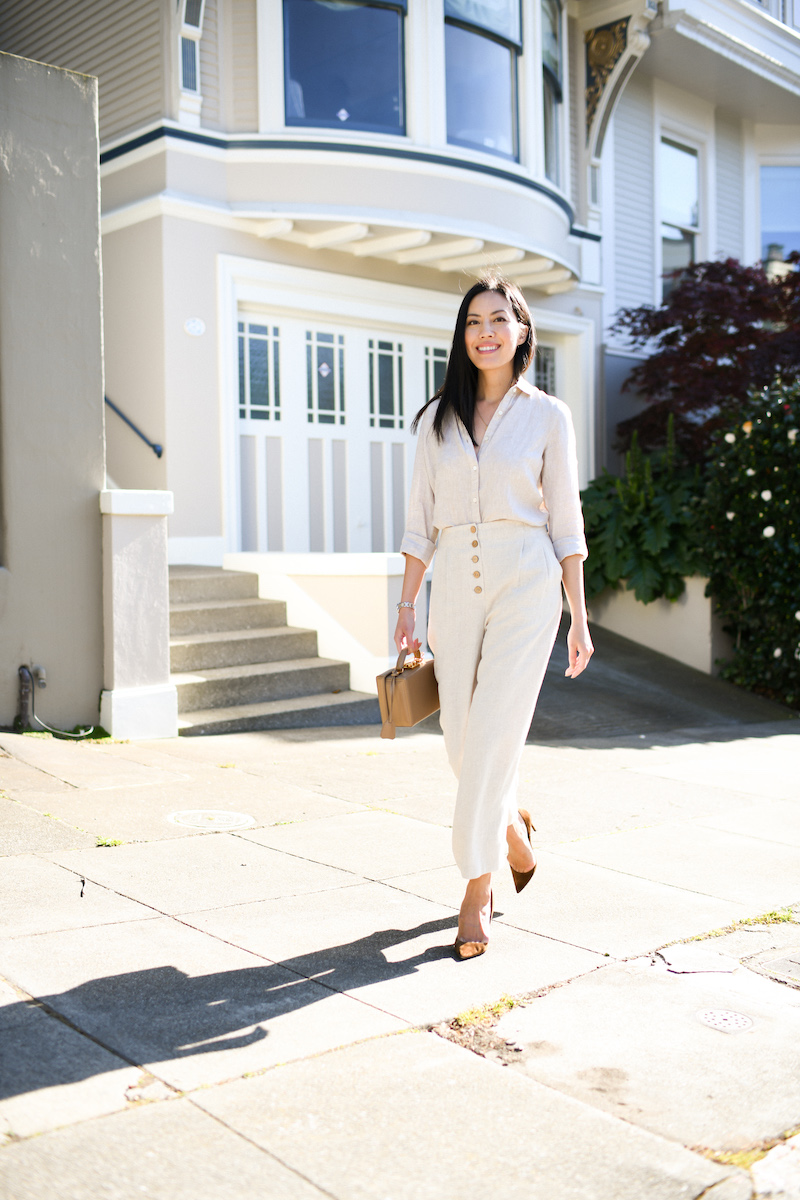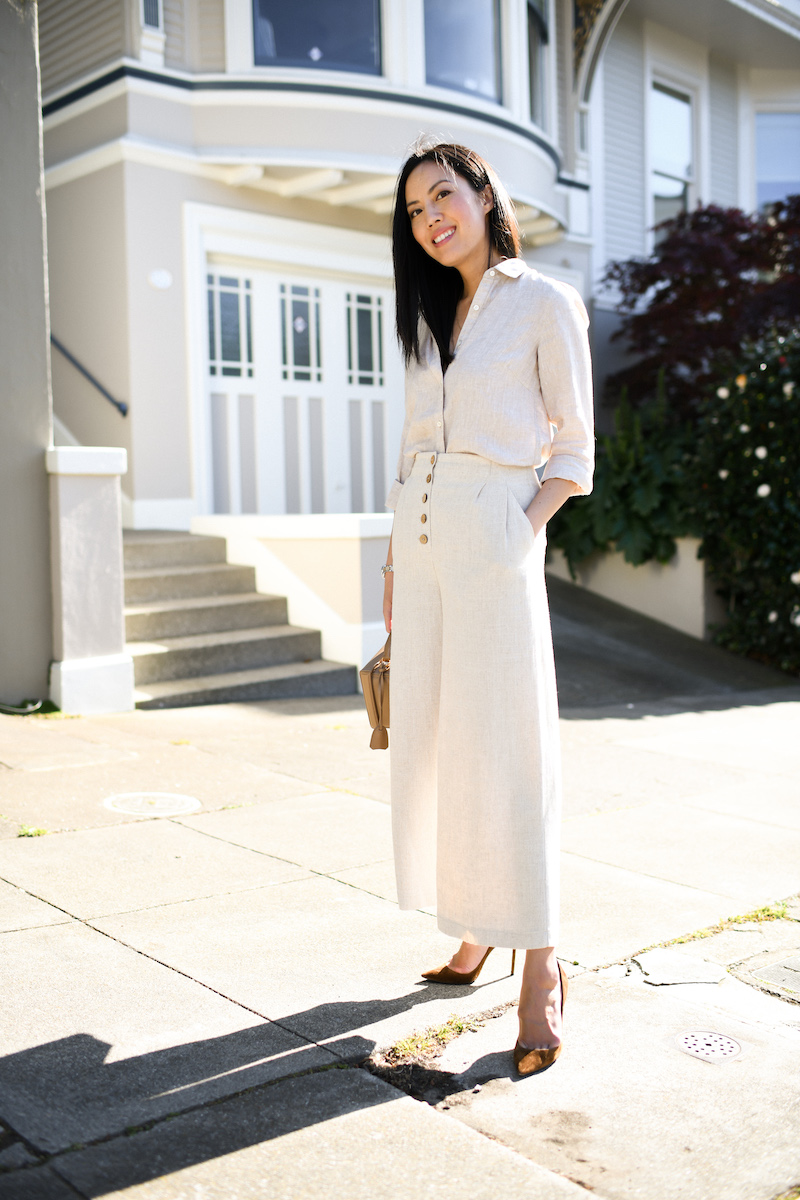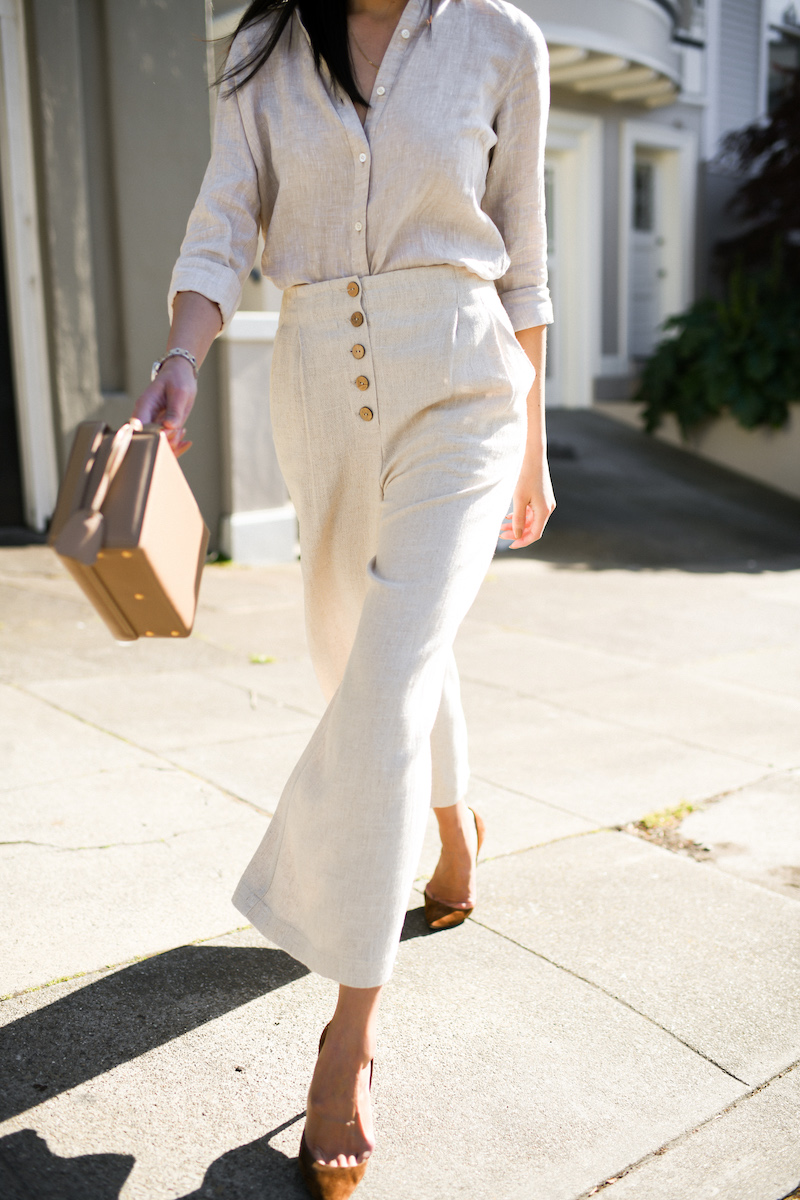 This beige-colored linen is my favorite right now – I can't get enough! It reminds me of fresh summer mornings and warm afternoon sunshine.
This summer is going to be a special one: we've had exterior work done to resolve dry rot and everything else for the last 4 months (it will be 5 or 6 months before it is all completed!). Our deck has been completely off limits as they rebuilt it so I'm most excited to spend time outside watching the sunset again. We're re-thinking the space completely and opting for a sofa set-up (this one!) rather than the chaise lounges we've enjoyed over the last 5 years. Relaxing but not as practical in a social setting. Can't wait to enjoy this new set-up for the next 5 years and beyond.
Happy Friday and hope you have a wonderful weekend ahead!
***
Linen shirt (here)
Trousers (on repeat! last wore it here | $68 here)
Purse (bought it here | also here in black)
Heels (in lower heel height here | also still available here)
Watch (here)
Necklace (here)