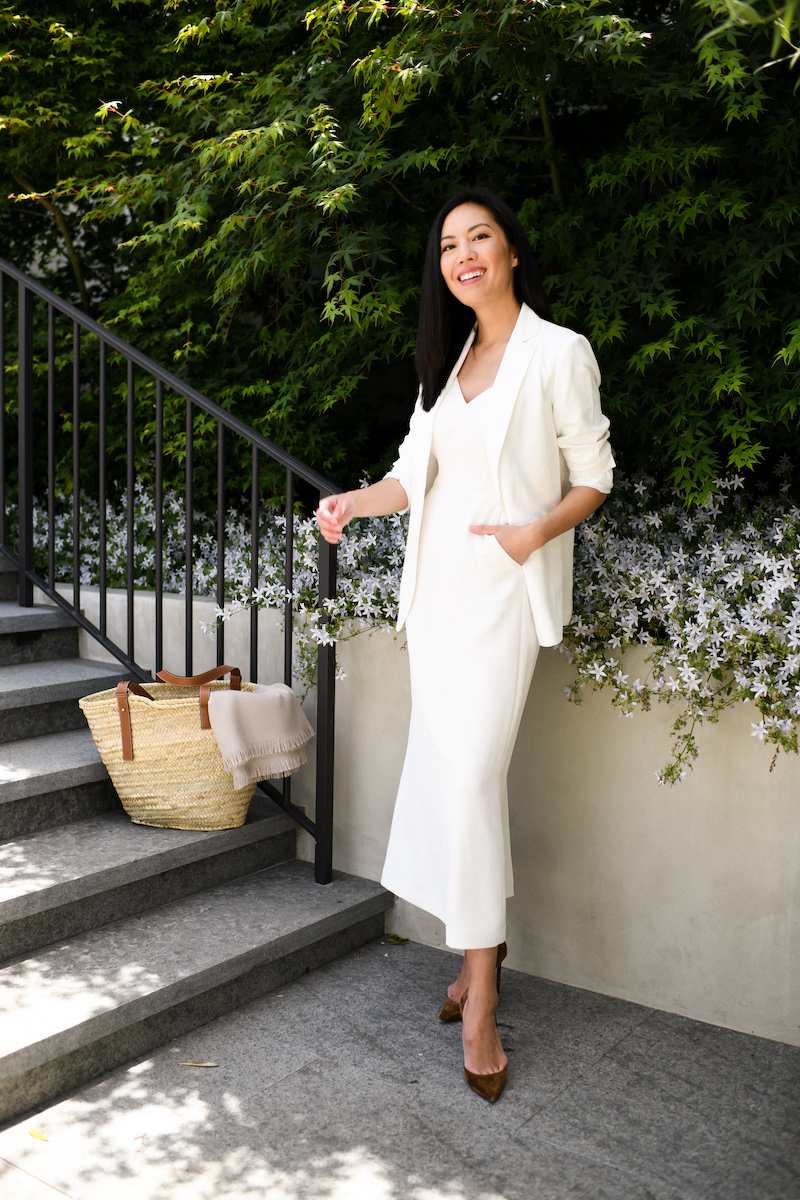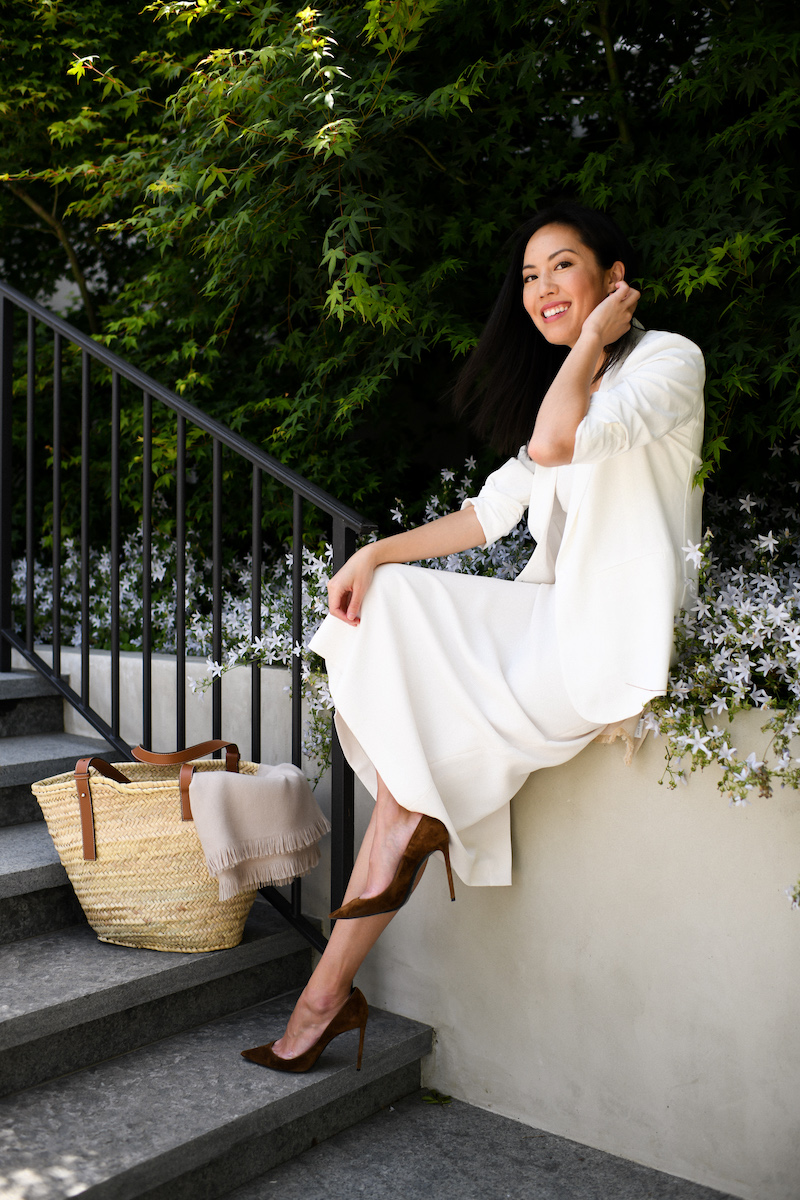 The perfect white dress has found its way into my closet! When I first hold/touch/see a garment, it's always the fabric that I pay attention to: is it substantial, does it drape nicely, does it wrinkle right away? This one feels so much more expensive than it is – that's a promise. Perfect for soon-to-be-brides, summer getaways, or just a go-to summer dress. I'm wearing mine with a drapey blazer but it'll be equally perfect with a straw hat and sandals for warmer weather.
Happy Friday! We are about to experience the warmest weekend we've had yet and I CAN NOT WAIT.
Thank you so much for stopping by!
***
Dress (here)
Blazer (here)
Straw bag (here and here)
Heels (on sale here and here)