Father's Day
June 5, 2019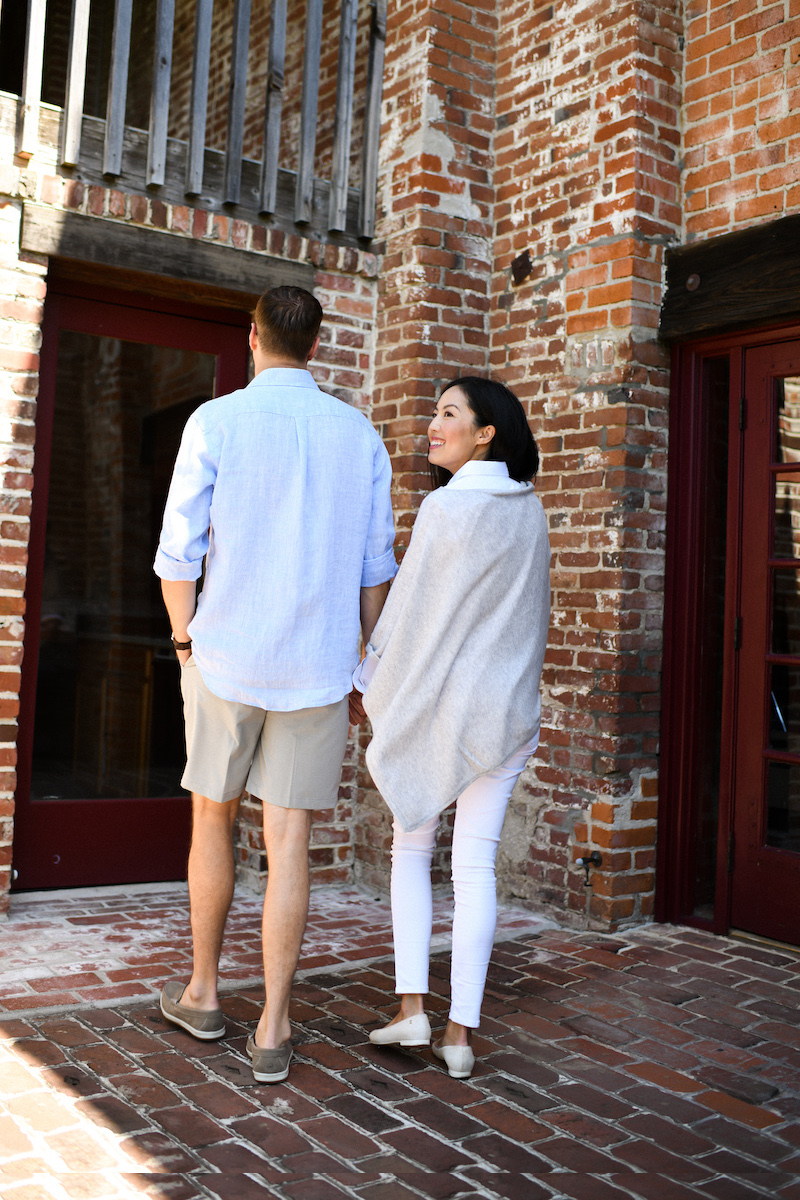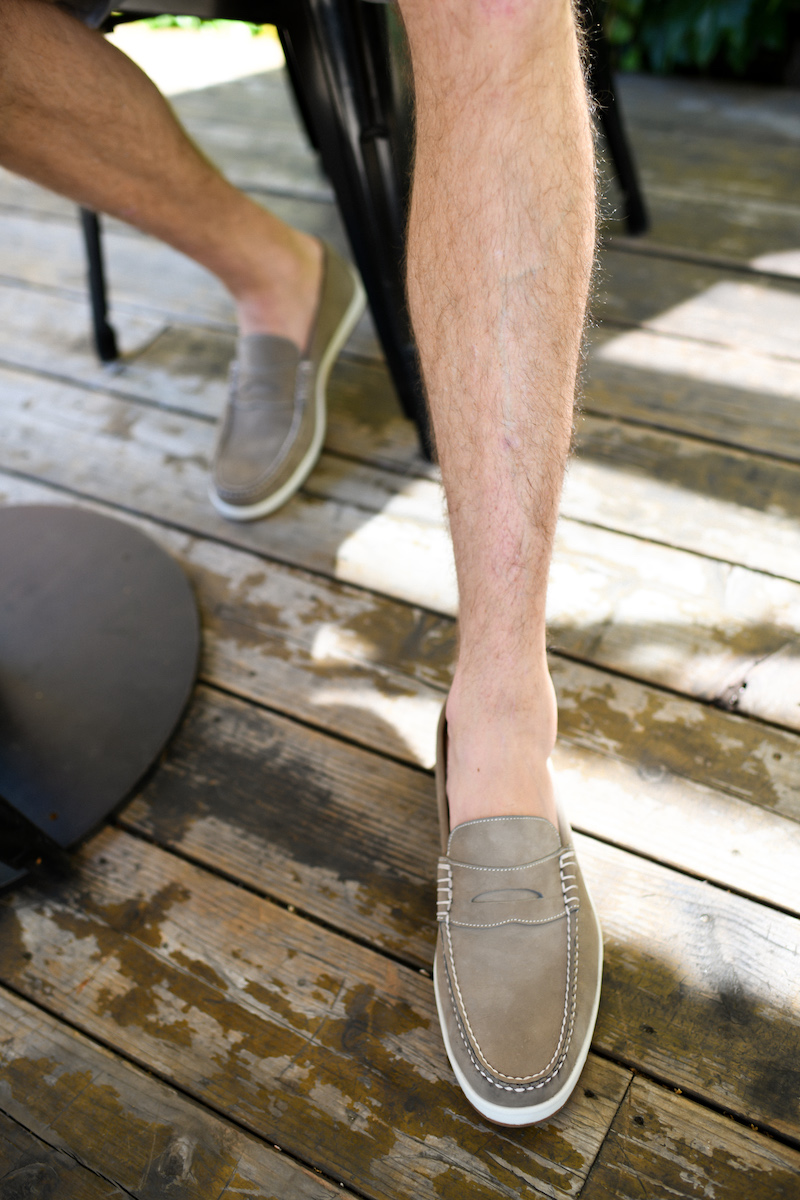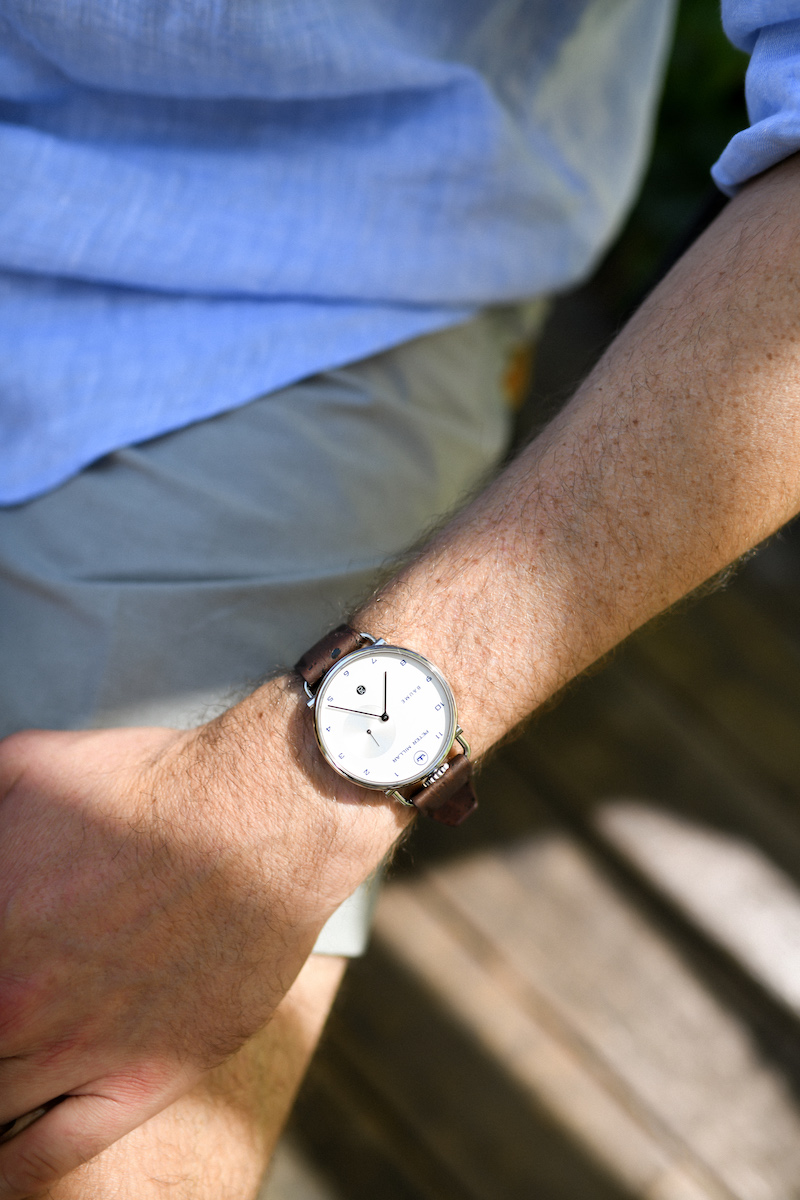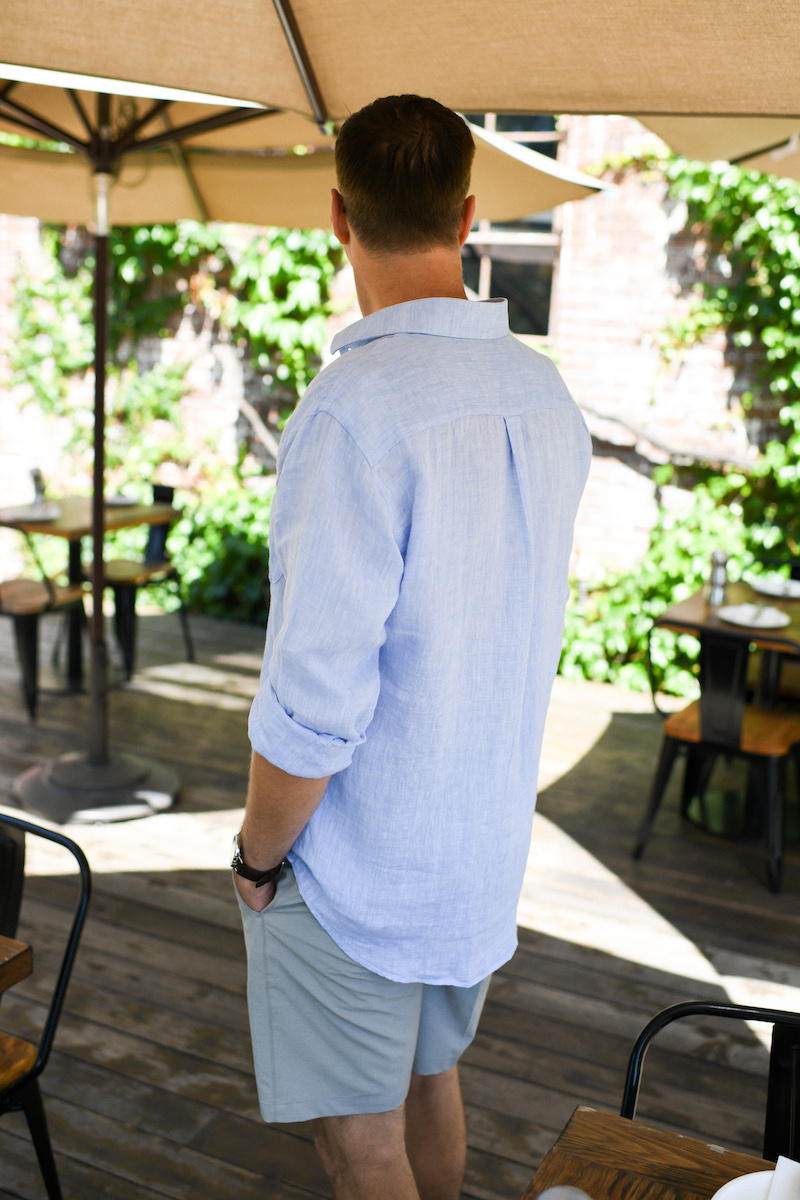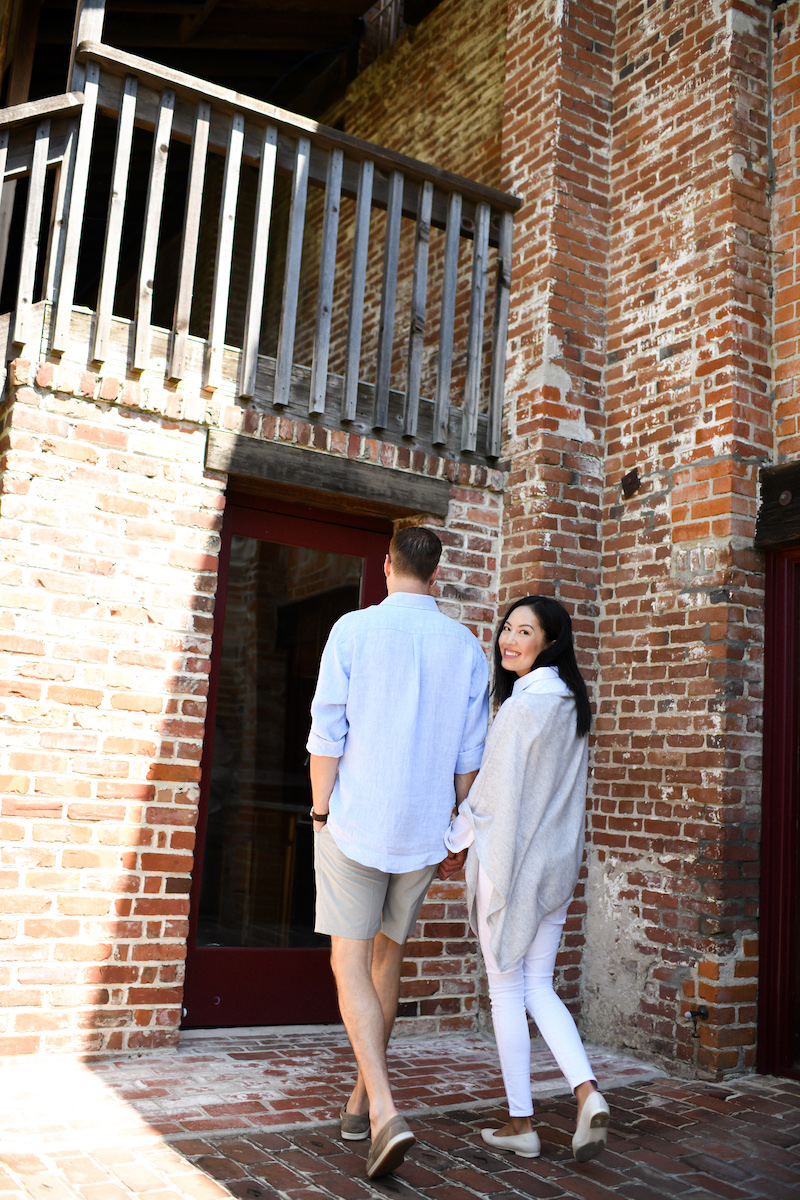 Good morning! A special appearance today by my husband (the one who is typically behind the camera taking my photos) in celebration of Father's Day next weekend. I partnered with Peter Millar to find him the perfect summer outfit (thank goodness he's not in flip flops – he loves his new deck shoes which is a win for me too!). Nothing feels more like summer than a crisp linen shirt, sharp pair of shorts and a beautiful watch (environmentally sustainable too – no animal products, no precious materials or metals, responsible production and minimalist packaging. the band is made of alcantara!).
We were so happy with the new finds we promptly placed another order (for these shorts!). The pieces are perfect for all of our summer occasions: a day trip to Napa for wine tasting and lunch, our upcoming summer trip to Maui, BBQs at our friends house… It's a luxe (but sporty) new update – for a guy who doesn't buy clothes for himself regularly this was a special treat and a great new discovery.
You don't often see him on the blog or in my social (this I do to respect his desire for privacy), and I don't often mention the role he plays in our family life. Suffice it to say: it's because of him that I haven't done laundry for 12 years (thanks honey!), it's because of him that we have our house in order (i.e. clean and organized) at all times, and it's because of him that we are constantly laughing together as a family. That, and he fully shares all Lucia-related duties with me, in addition to working his own full-time job. To my husband: we love you!!!
And thank you Peter Millar for partnering with me on this post!
***
on him:
Crown cool linen sport shirt (here)
Shorts (here | I also bought him this pair too)
Peter Millar x Baume Watch (here)
Alta deck shoe (here)
on me:
Essential cashmere poncho (here)
Soft-wash stretch woven button-up (here)
My Father's Day Guide here: