M.M. Casual
June 19, 2019
Sponsored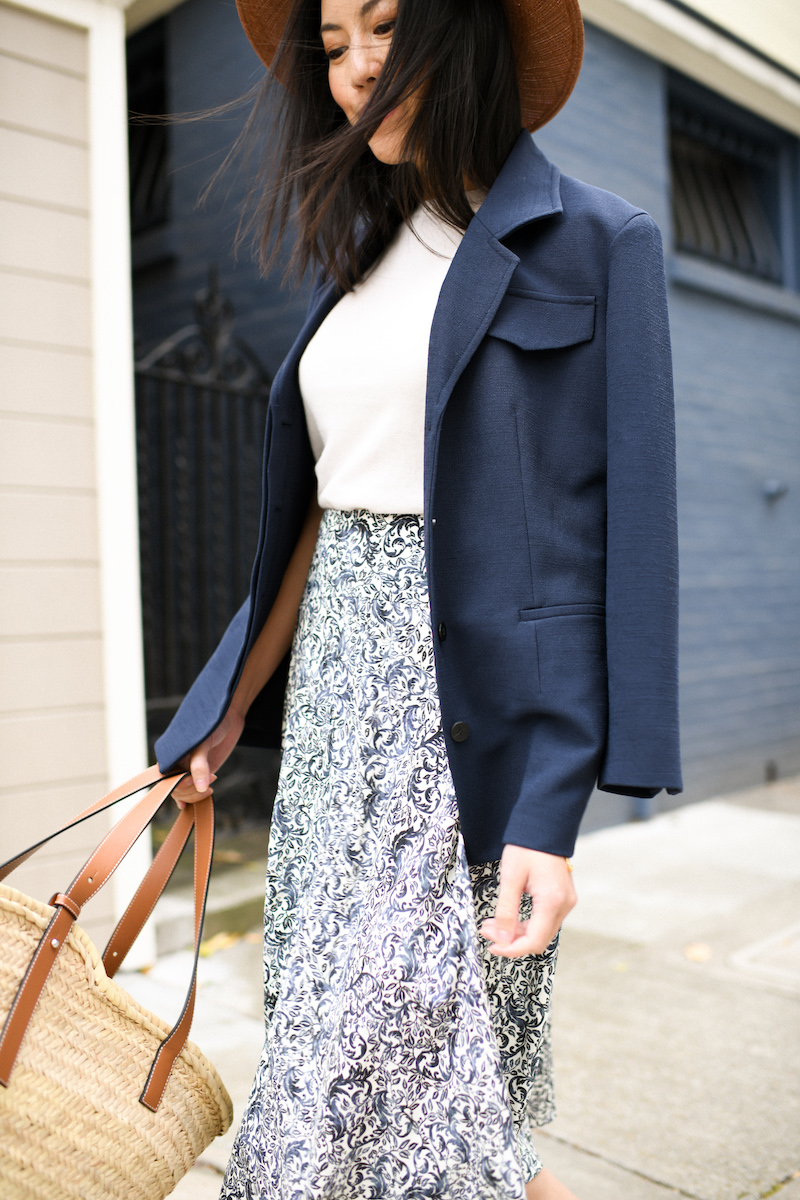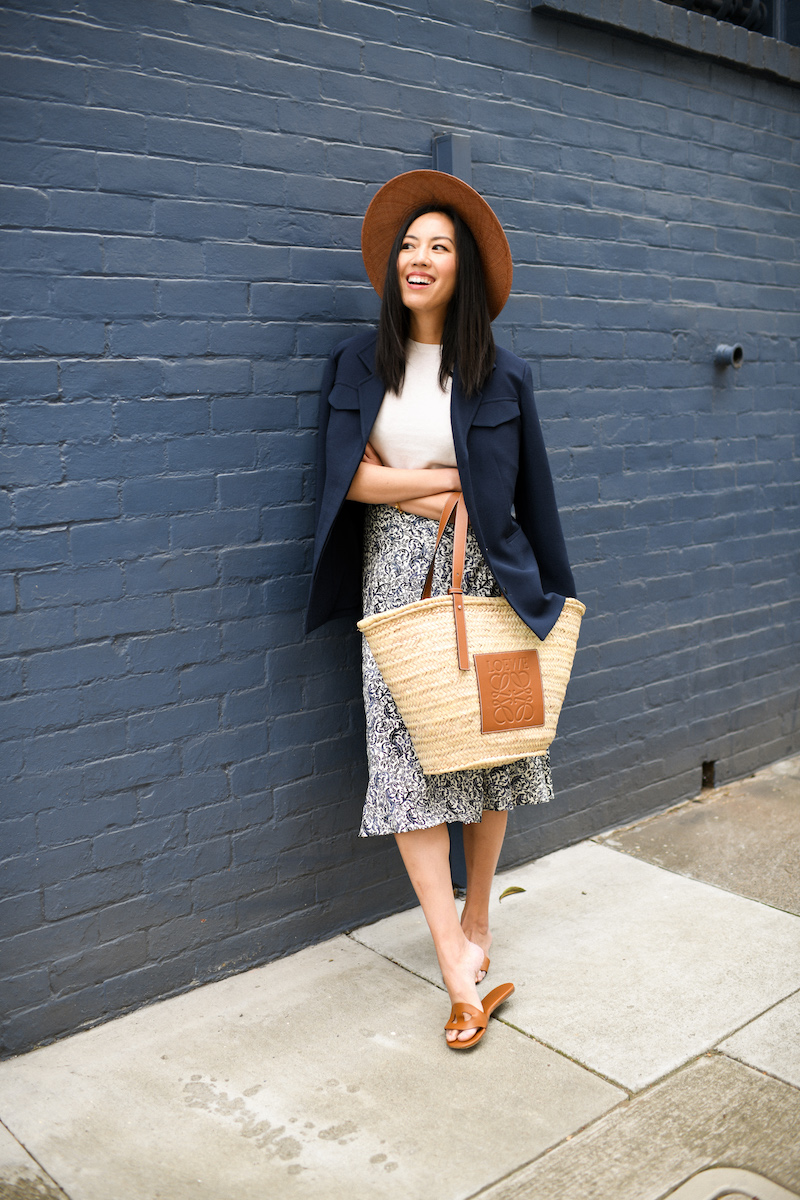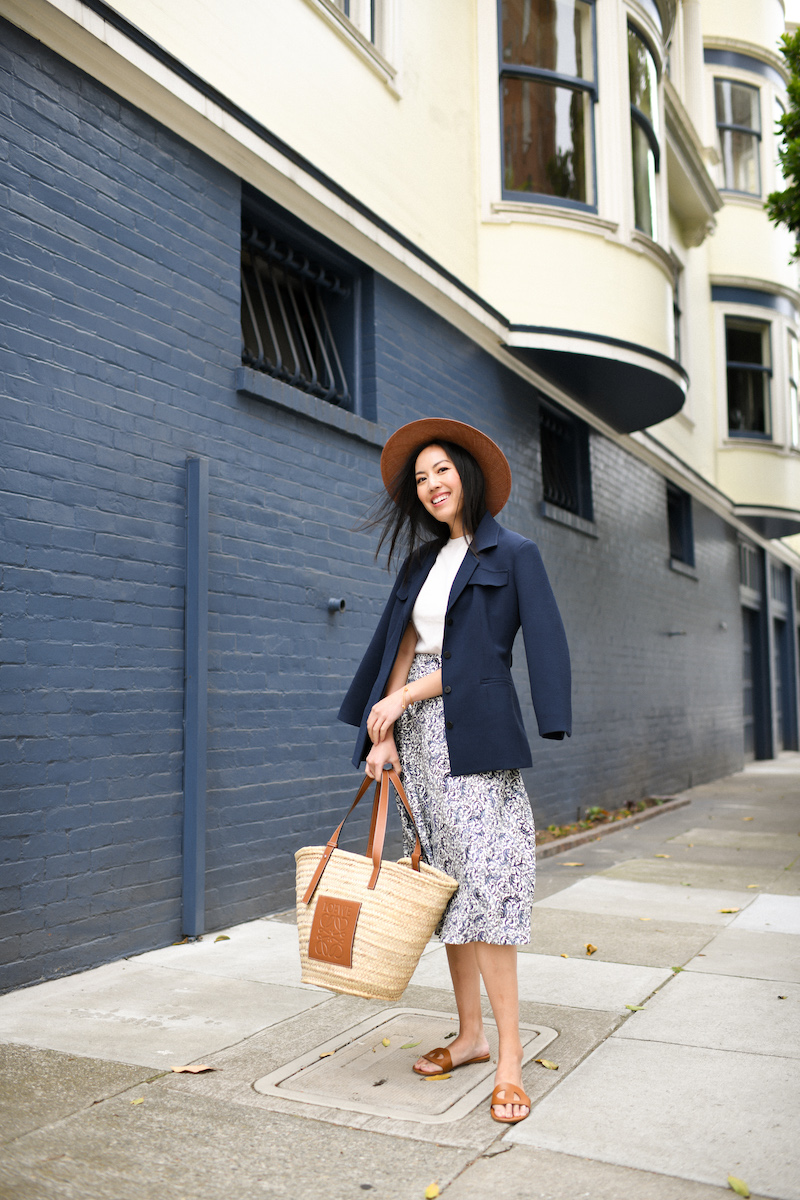 Good morning and happy Wednesday! This jacket is on repeat – this time without the belt for an effortlessly casual weekend look. My longtime partner, MM.LaFleur, recently launched M.M. Casual, a collection of pieces that are relaxed but still refined. Four words that aptly define my weekend and travel outfit goals. The best part: individually, the pieces can easily be reimagined for a weekday look too. A closet that works harder, no matter the dress code.
A few of my current favorites from their summer line-up, plus use code 9to5chic50 for a $50 gift toward your first M.M. purchase(!):
Thank you so much for stopping by and thank you MM.LaFleur for partnering with me on this post!
***
Jacket (here)
Top (here)
Skirt (here | love it paired with the matching top too!)
Bag (here)
Flats (here)
Hat (here)