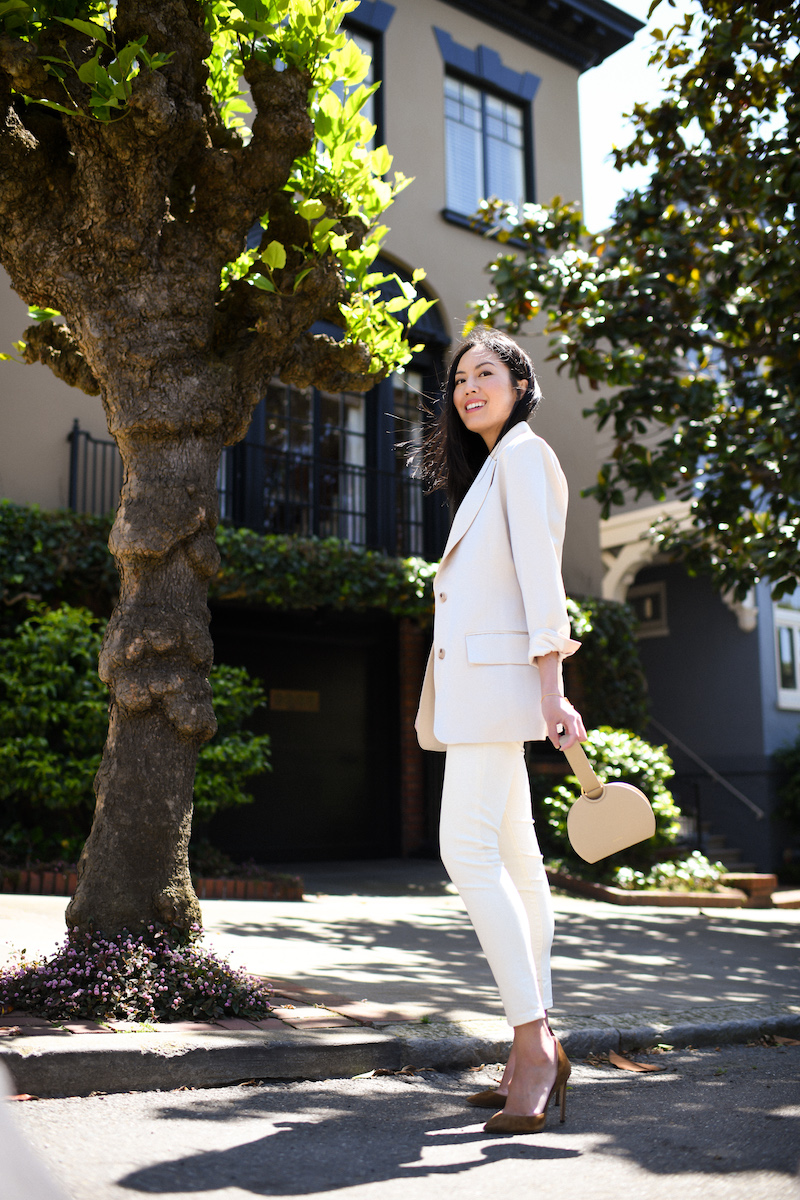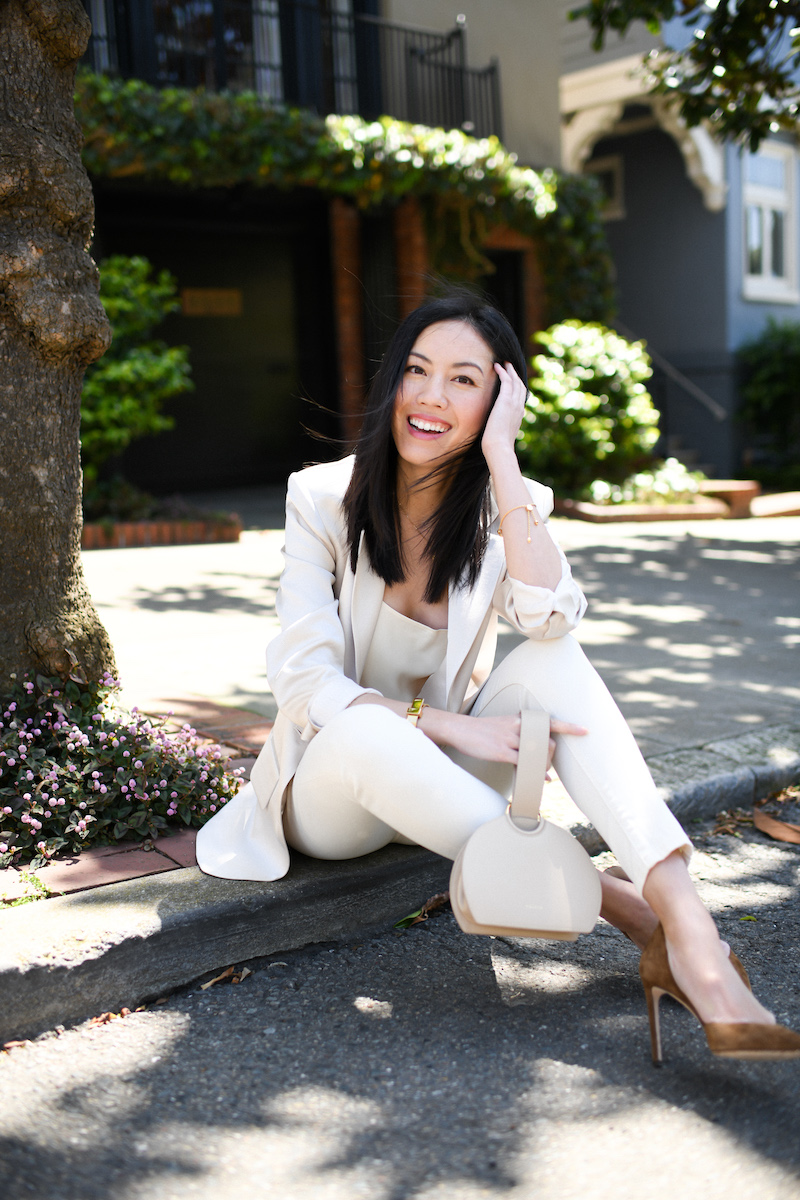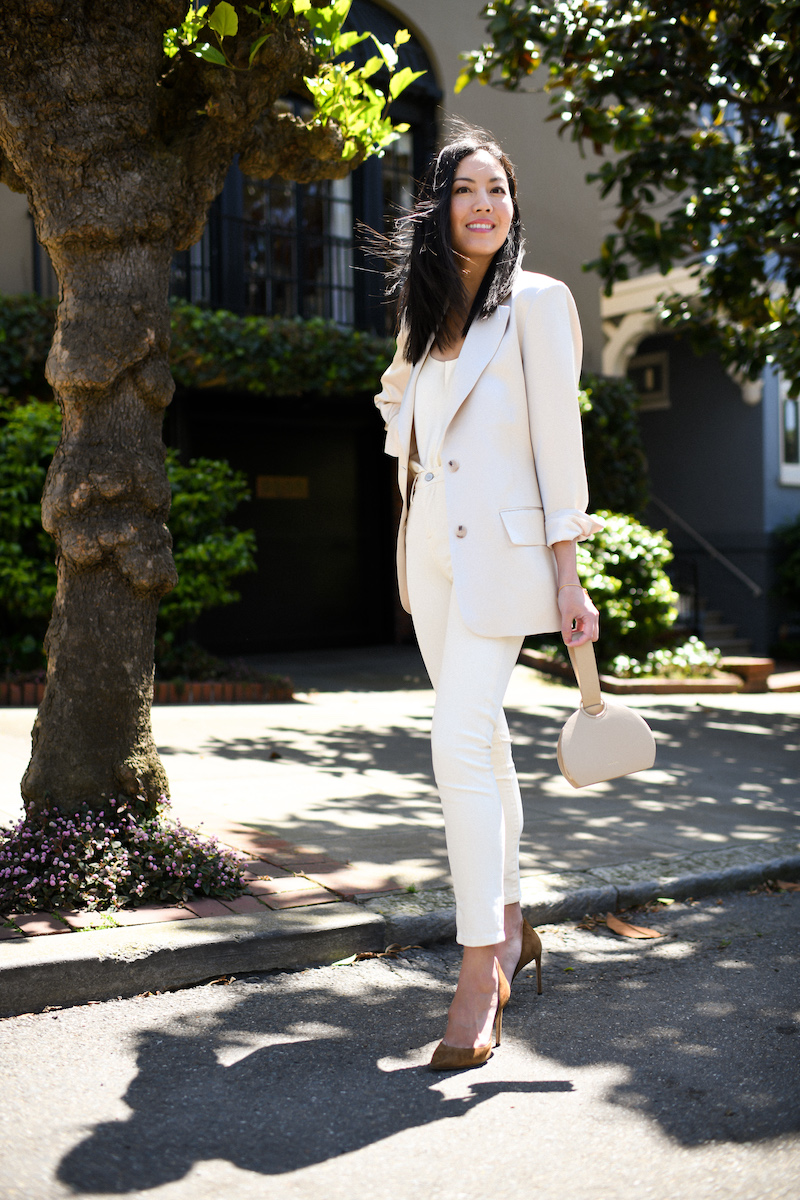 What a weekend! So happy when our weekends are filled with friends, family and get togethers! Back to work today and ready to tackle the to-do list.
I did not hesitate when I saw this blazer online. The color and the fancy satin fabric are perfect for dressing up denim (in this case a similar shade of ecru). I'll wear it over dresses for summer evenings too.
Happy Monday! Thanks for stopping by!
***
Blazer (here | similar on sale here)
Tank (here)
Jeans (love them! it's the perfect ecru/beige shade. and under $50 here)
Bag (here)
Heels (same version pre-owned here for $90!)