Back to School
July 26, 2019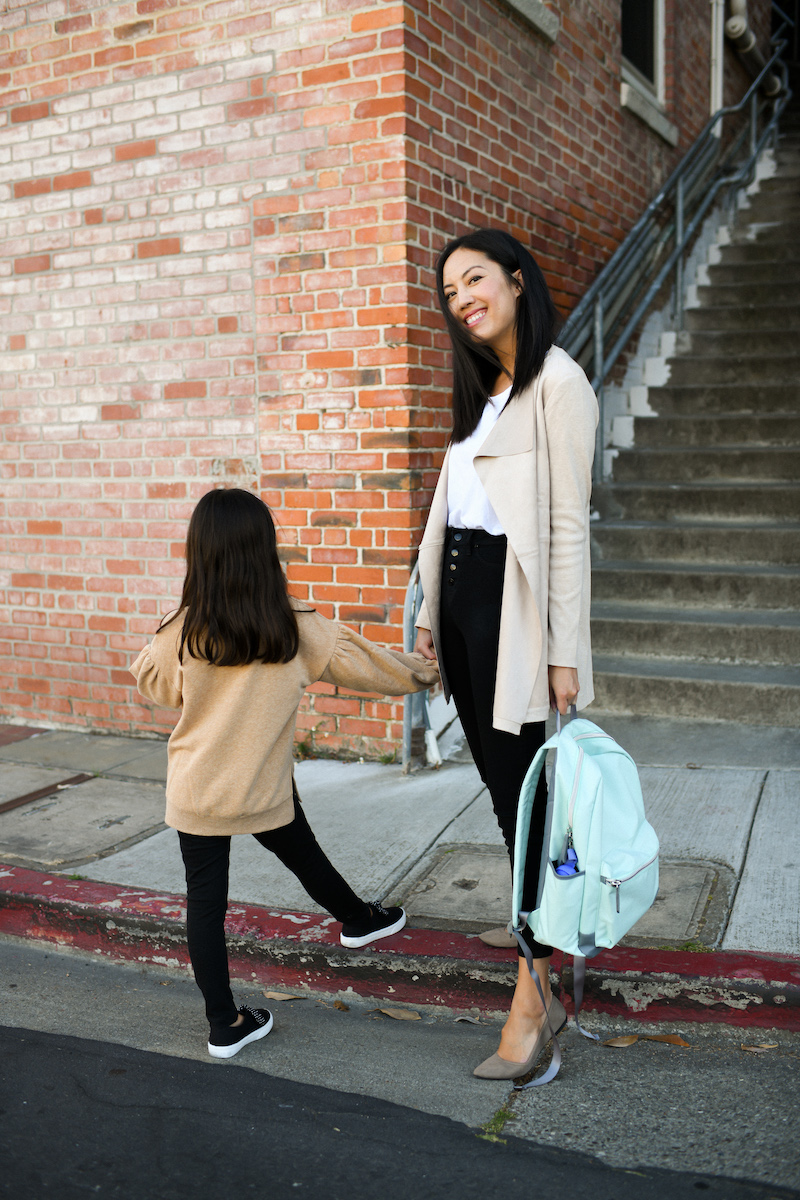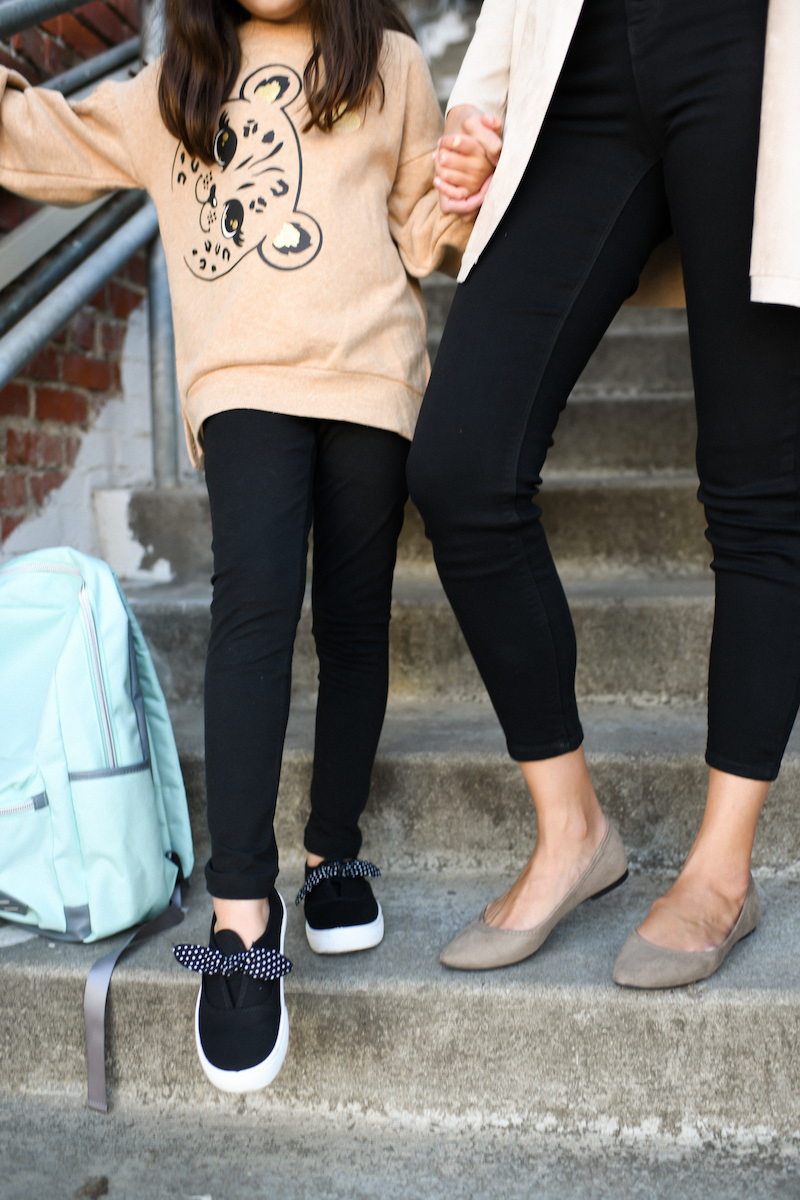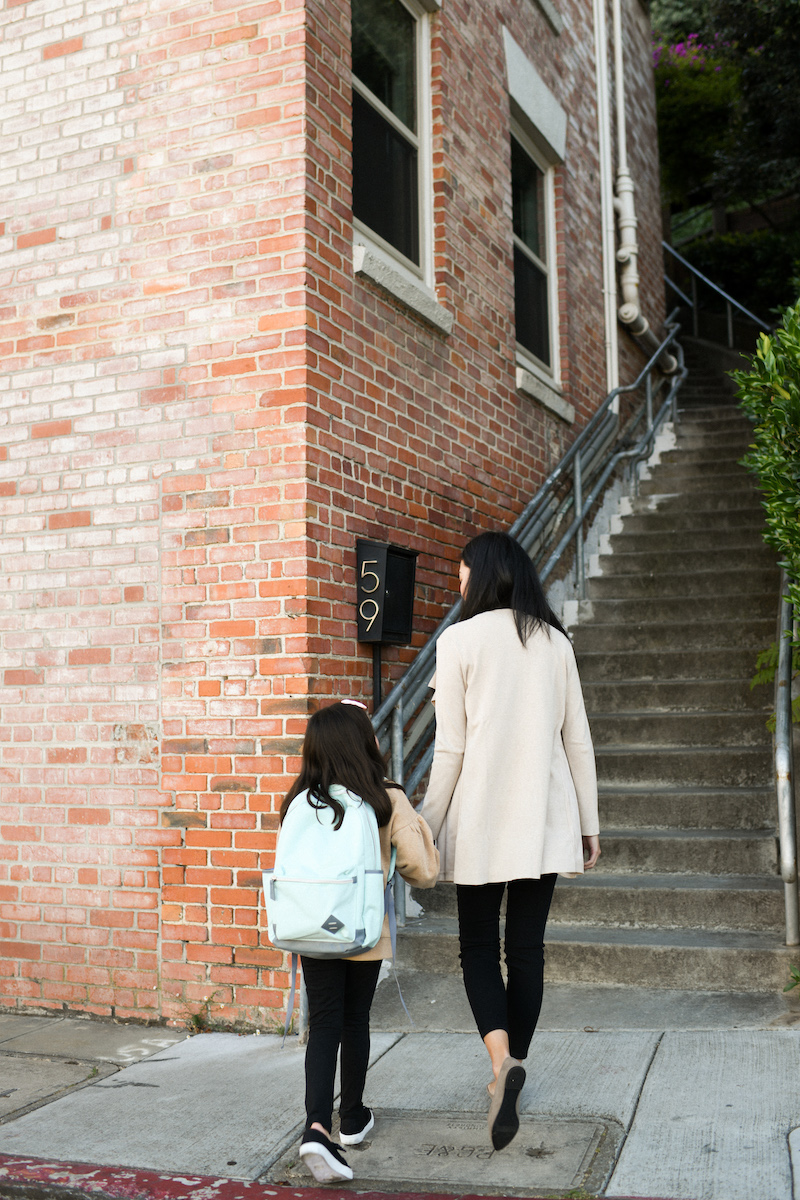 It doesn't feel right but… we are already counting down the days til the start of school!
In less than 30 days, Lucia will be entering 1st grade. If there's anything I learned about elementary school from her Kindergarten year, it's that teachers are wonderful, amazing people. They manage to take in a roomful of kids (ranging in age, skill, energy level…) and day by day they help them grow. Lucia, at the end of Kindergarten, was a far cry from Lucia as a pre-schooler. We have her teachers to thank for that.
Another thing I learned?
Lucia goes through leggings like no other(!).
Seriously! It was not unusual for her to be wearing leggings with holes in the knees all year long…
But I'm also proud of that. She's a rough-and-tumble, go-after-it kind of girl. Fall and get up. Fail and try again. I hope that carries on for years to come.
With that fresh in my mind, I stocked up on a lot of classic neutral leggings for this coming school year. Love this pair she's wearing from Walmart Fashion. And I love the price even more! I picked it up on a handful of colors, as well as this cute sweater and the sneakers she's been wearing nonstop lately. The ultimate sign that I did well on my shopping picks? Lucia dressed herself and chose to re-wear the entire outfit within days of it being washed. And add to that free 2-day shipping and free returns. Score.
PS: My whole outfit is also from Walmart! I love how the jeans are super stretchy (I sized up generously to get the fit I was looking for), and the cardigan has a faux suede texture that mixes so well with the knit sleeves.
Thank you so much Walmart for partnering with me on this post – we are so ready for Lucia's year in 1st grade!
***
on Lucia
Sweater (here | also available as a set with cute leggings here)
Leggings (here)
Sneakers (here)
Backpack (here)
on me
Sweater (here)
Jeans (here)
Flats (here)