Cropped and Dotted
July 15, 2019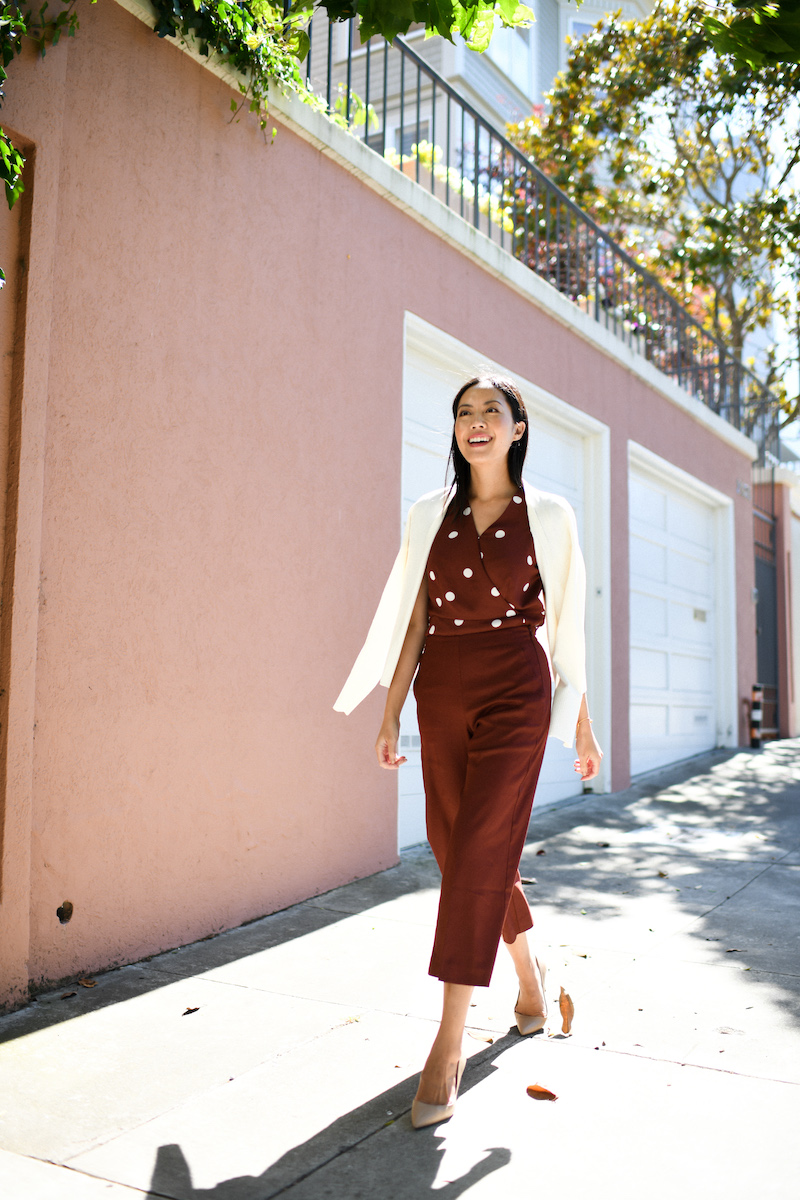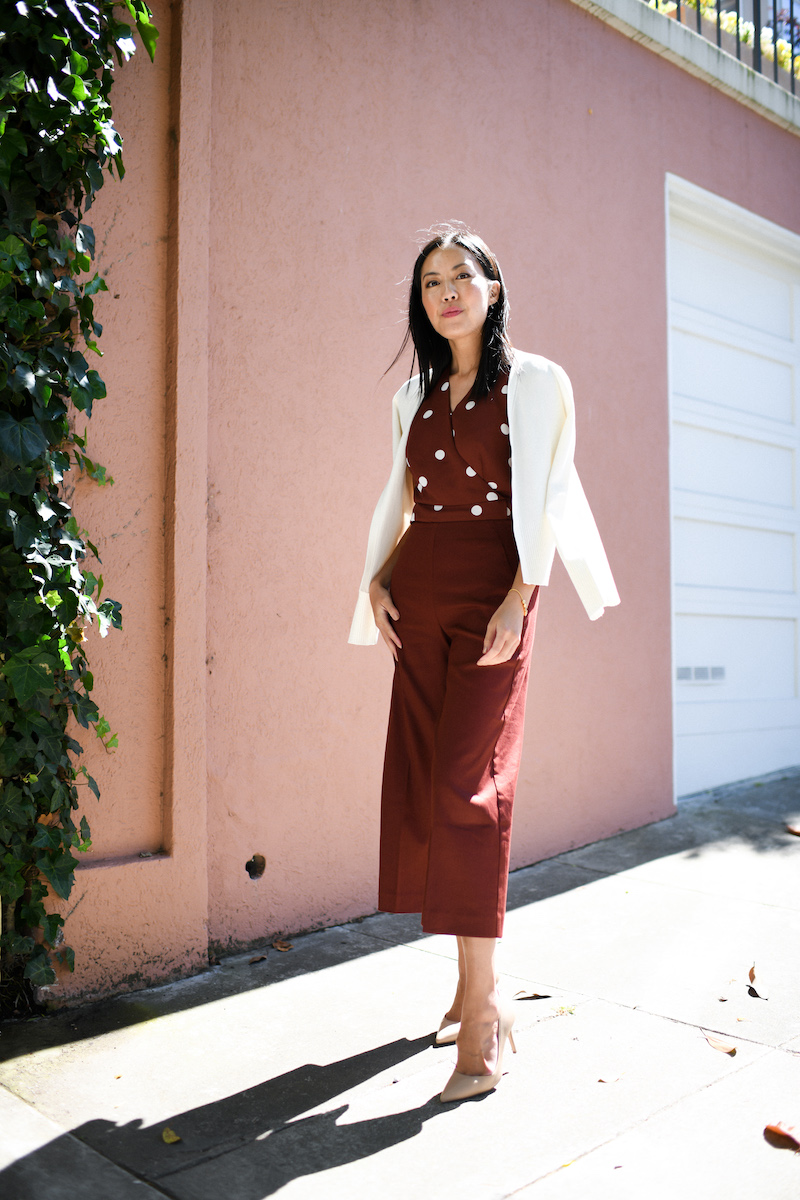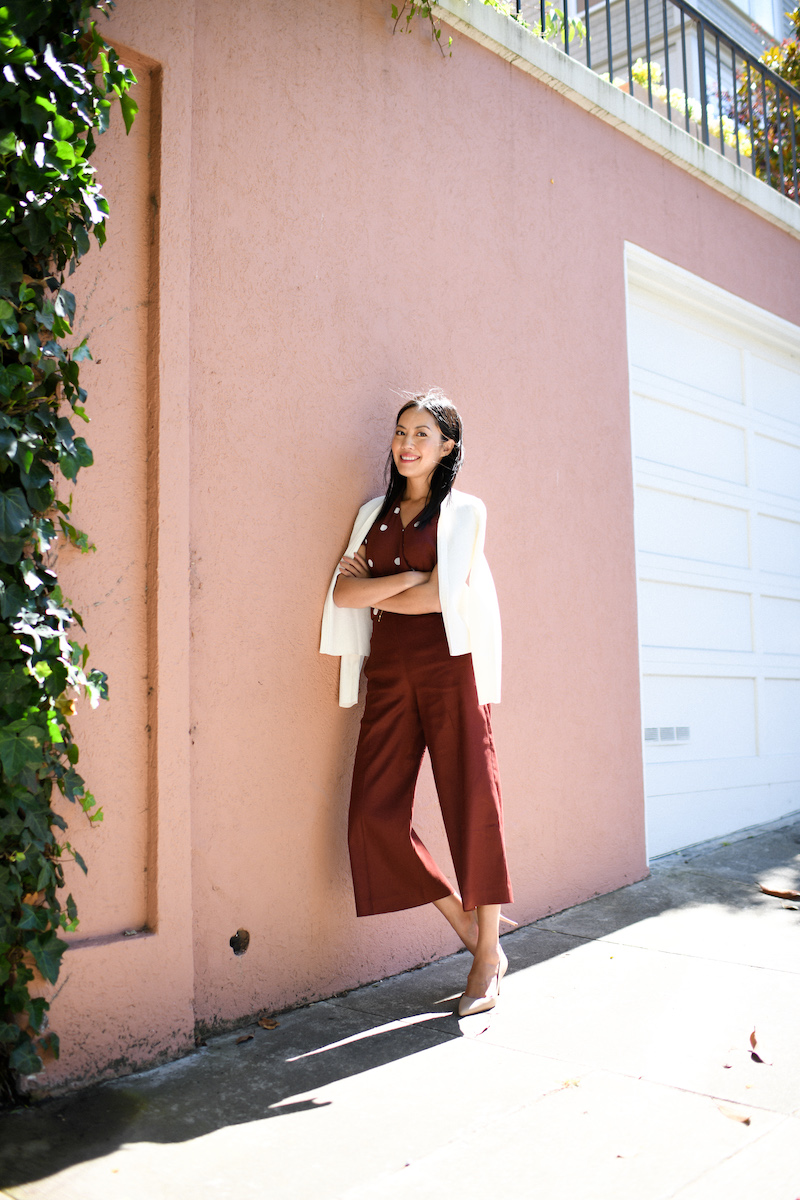 If you follow me on Instagram, you might have seen that last weekend was a tough one: we said our good-byes to our 16-year-old puppy, Mochi.
Even typing that again, days later, feels surreal and sad.
But I'll choose to remember all the happiest moments with 'the dog of my life.' Usually what comes to mind aren't the special, extraordinary events (which, with this sweet and super-smart dog there were plenty), but the everyday moments that became normal and routine. How she would cuddle me every night – the whole night. How she would greet me and kiss my toes. How she knew she could claim my lap when all three dogs of our were lounging on the couch with me at the end of a long day.
I feel really, really lucky.
Thank you so much for your comments and messages to me over the weekend – it was so incredibly appreciated.
Hope you have a wonderful start to your week and happy Monday!
***
Pants (40% off here)
Top (40% off here)
Cardigan (40% off here)
Pumps (these are amazing pumps for the price! 40% off here; and another style I love here)
PS: The skirt I wore in this post is also now 40% off here!