Retail Therapy
July 11, 2019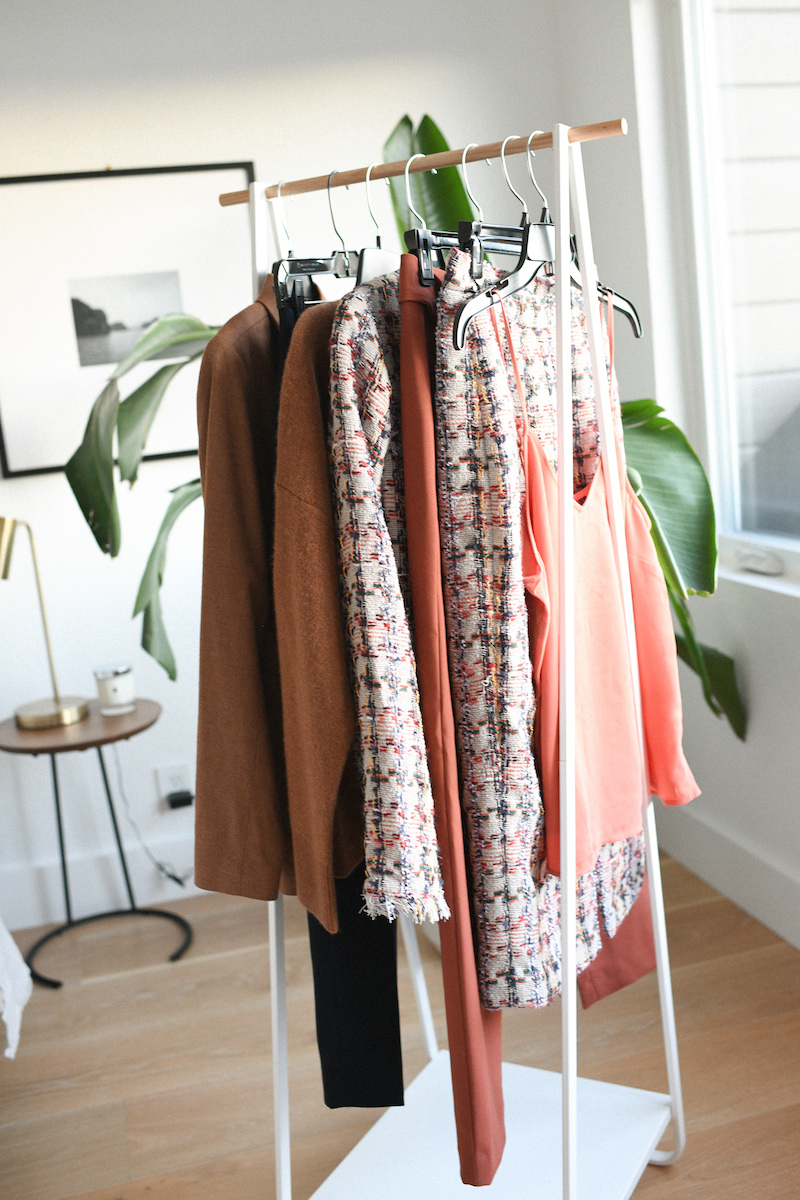 After what seems like a couple of stressful days behind me (and a few more ahead of me…), I did what the 23-year-old me would have done: I indulged in some good old fashioned retail therapy.
I had a fitting room filled with items that caught my eye and here were my under $100 favorites:
I also splurged on three items:
this $229 tailored blazer – I love this but it's also an item I'm on the fence about. I wanted to bring it home with me so that I could compare it to my other similarly-colored blazer. It is a beauty though.
the softest cashmere cardigan – this one is so cozy!! I'm going to try it on with a few outfits at home before deciding whether to keep.
this pair of trousers – which I have absolutely no reservations about. It is a classic and feels amazing on. It's stretchy, polished, and all around perfect. It's something I'll be wearing over and over again without a doubt.
A few pieces that I didn't end up buying but also loved:
I really love this blazer and trouser suit combo but the pants would be a better fit for someone about 5'5″ and under. I didn't like where it hit me on my calf (more like mid-calf; I'm 5'8″), but it's an otherwise perfect suit!
I wear a bracelet by this brand daily (it's one of my everyday pieces!), and love the idea of adding this ring to the mix too.
And under strong, strong consideration is this gorgeous coat, styled similarly to a trench coat but in a cozy wool and cashmere.
The early access sale starts online today at for Icon and Ambassador level Nordstrom members, and for cardholders starting Friday!
Happy Thursday and thanks for stopping by!