Summertime
July 12, 2019
Sponsored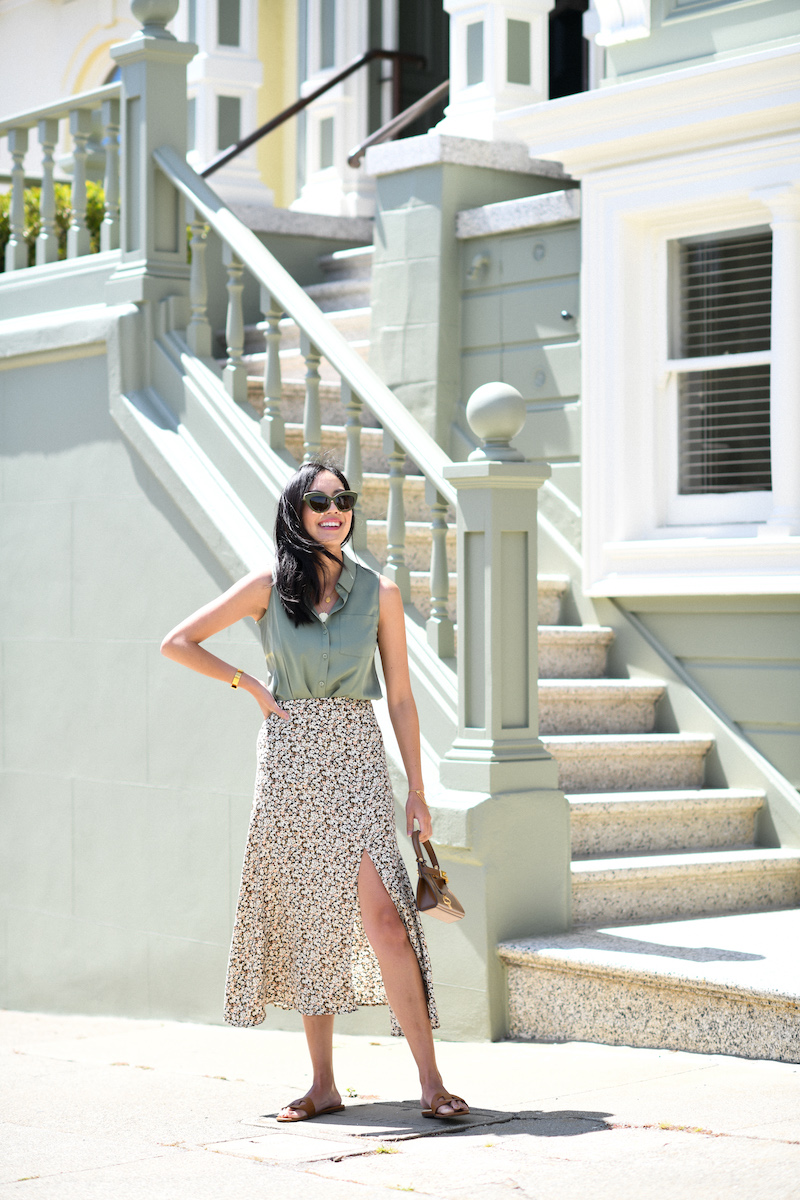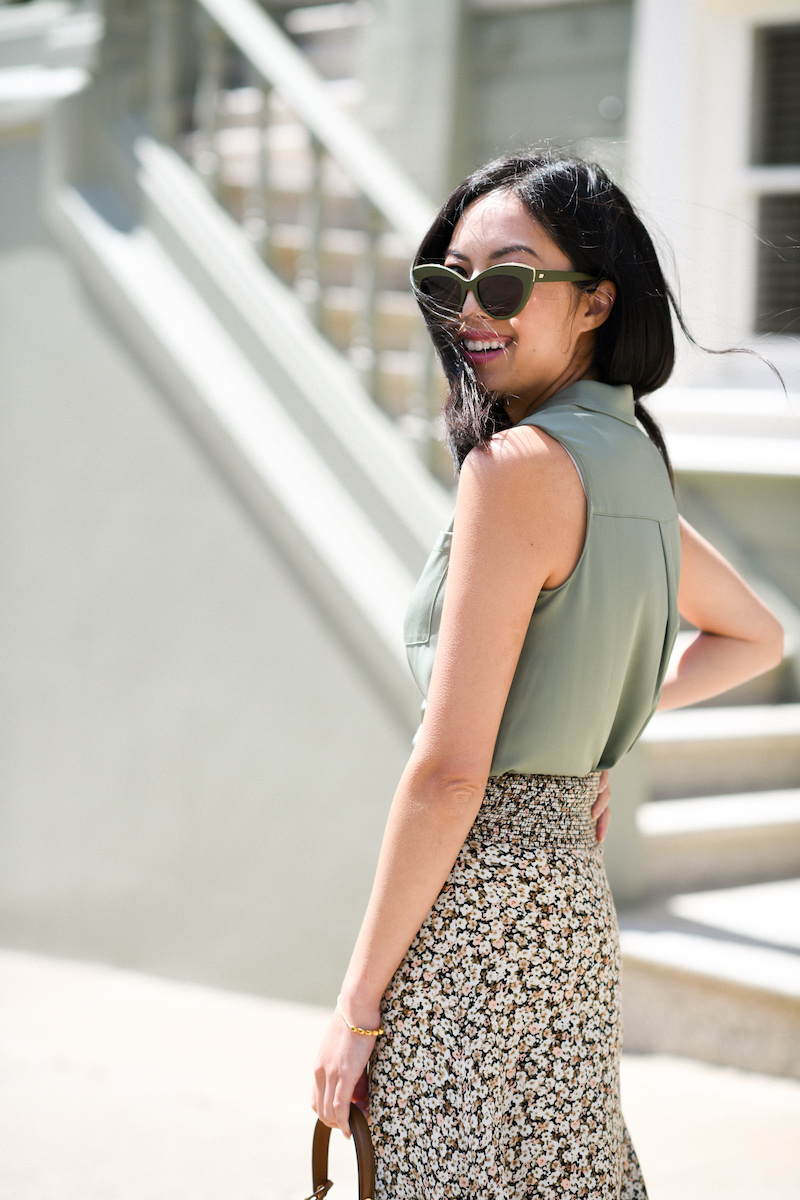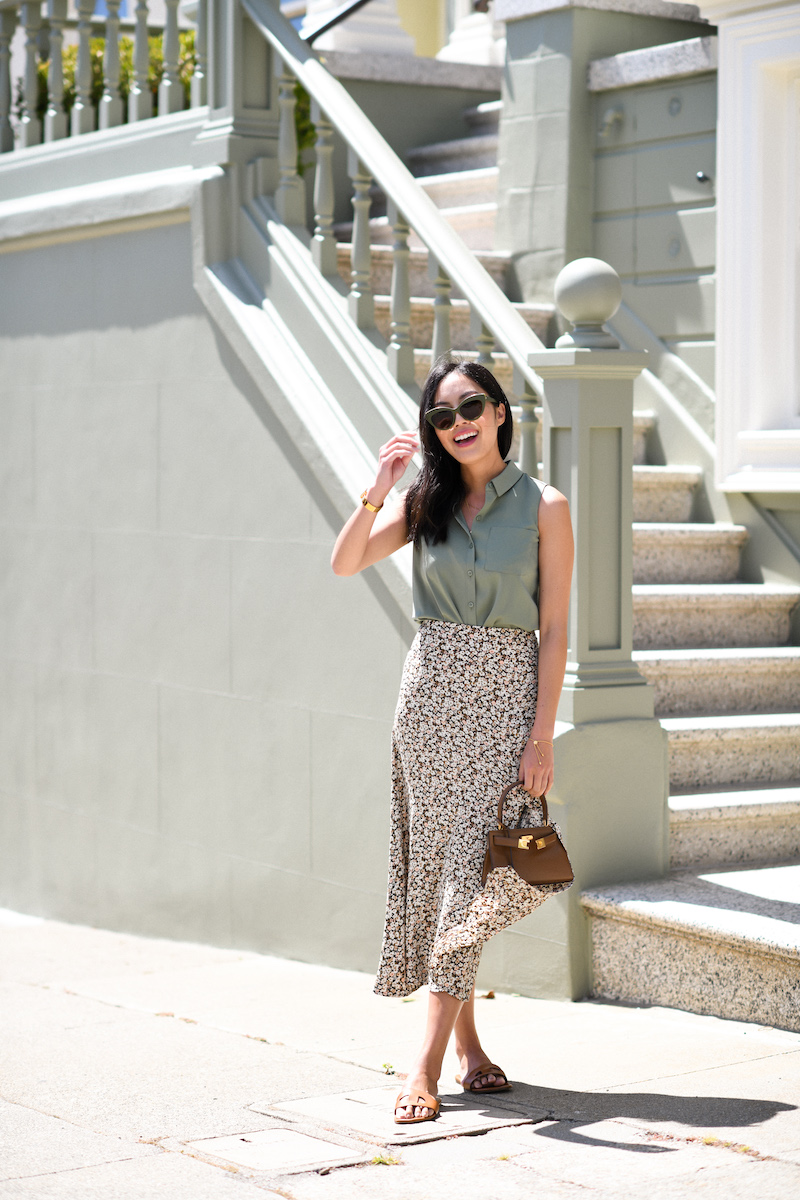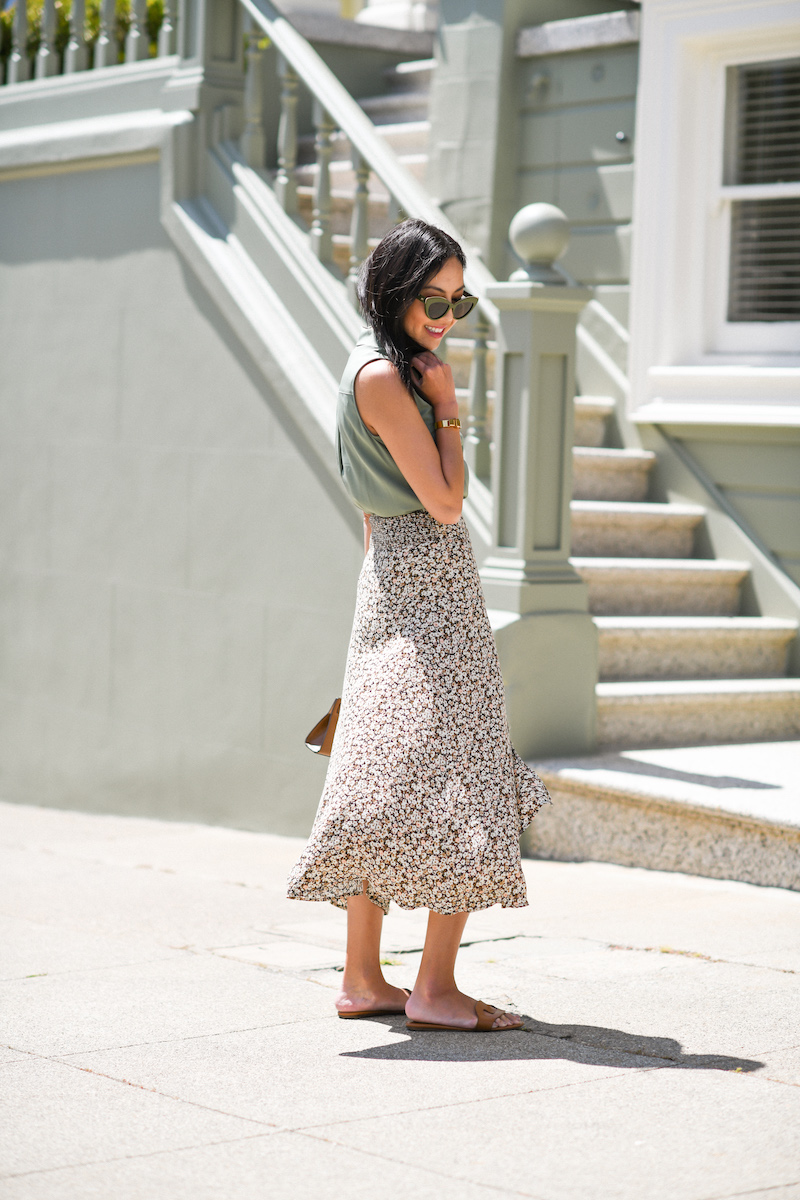 Earlier this year I had reached out to Betsy, my stylist at Trunk Club, to task her with finding the best pieces for me under $250. You know what I'm talking about: the ones that look and feel way more expensive than they are. Betsy knew all the right pieces to send me and it was thanks to her that I found my favorite light Springtime jacket (worn many times already on the blog). Without having to search through racks all while checking price tags myself!
It worked so well that I was excited to ask her to do it again – this time for Summer's hit pieces (still under $250). She did not disappoint, and in my most recent Trunk, I ended up buying three new pieces: this sleeveless silk blouse (in a color that I wouldn't have necessarily chosen myself but works so well with the rest of my neutrals-filled closet), this flattering floral skirt, and the pants I wore in my blog post from earlier this week. Too many good finds – thank you Betsy!
PS: My recent Trunk coincided with Nordstrom's sale season. As I opened my app to check out Betsy's selections for me, I received notifications every time an item in my Trunk had been marked down (even before the Trunk had arrived at my doorstep!) – so awesome. I love that they are a Nordstrom company, and I love all the wonderful customer service that goes along with it.
***
Sign up for Trunk Club here.
Thank you so much for partnering with me Trunk Club!