Sunsets
July 16, 2019
Sponsored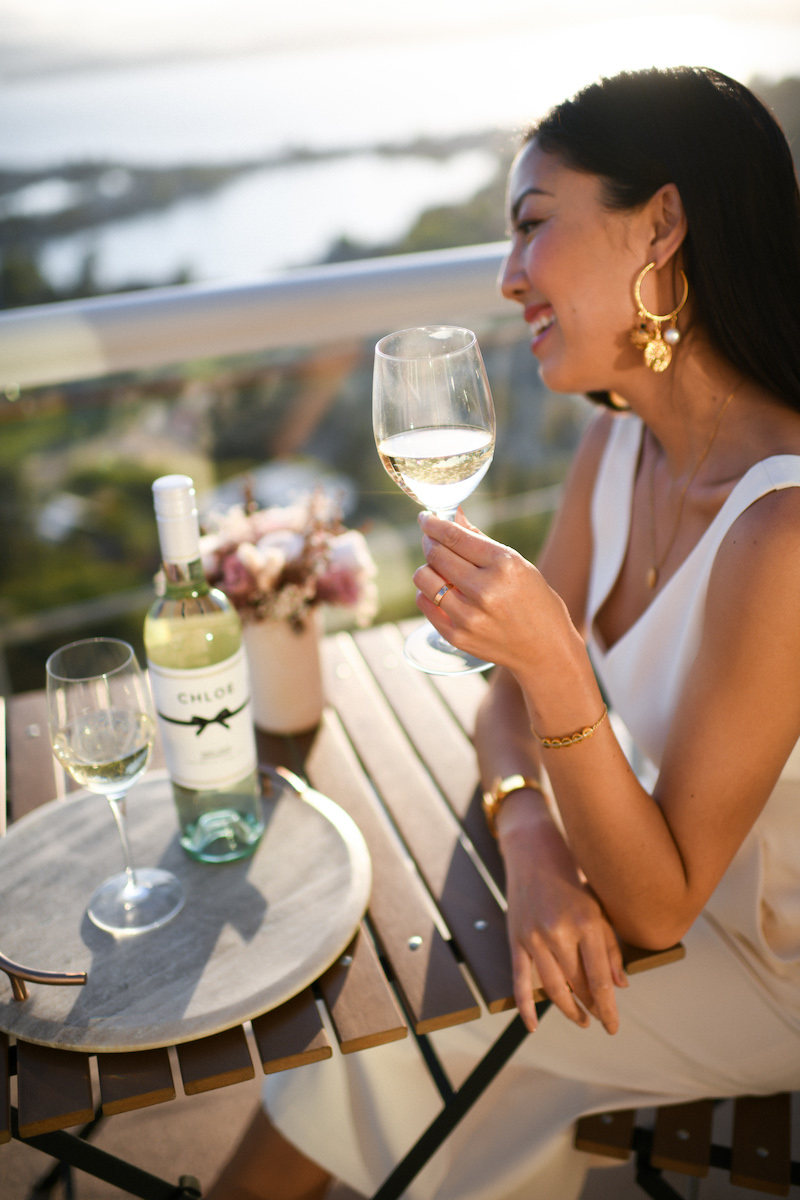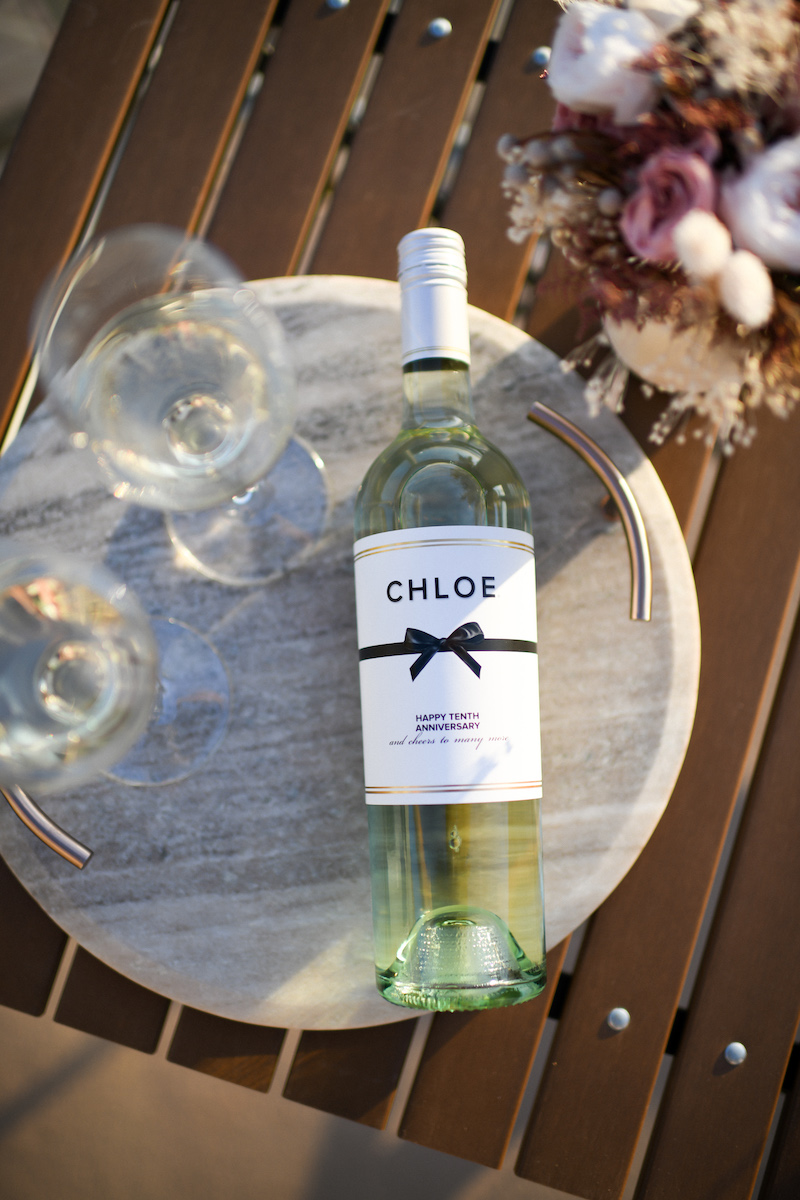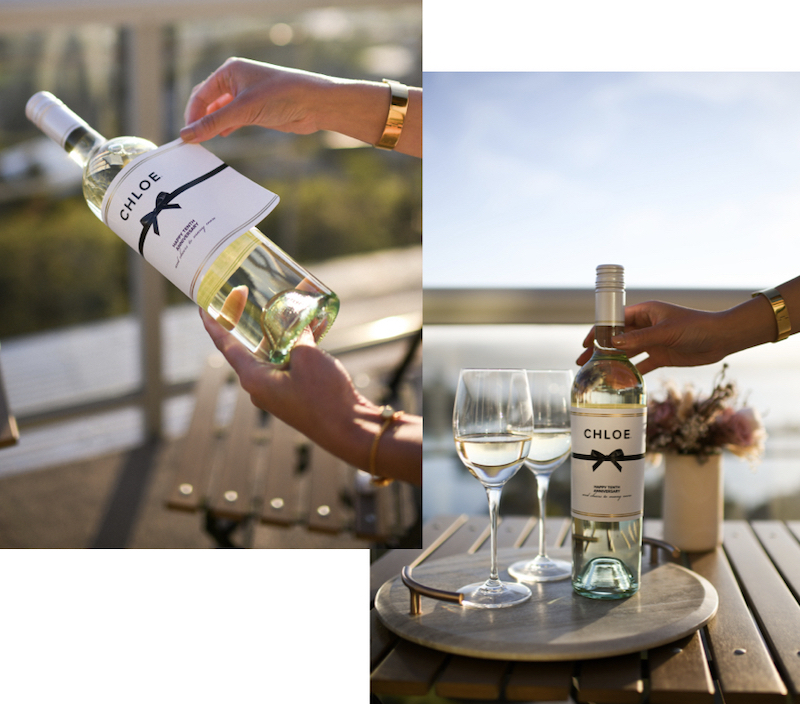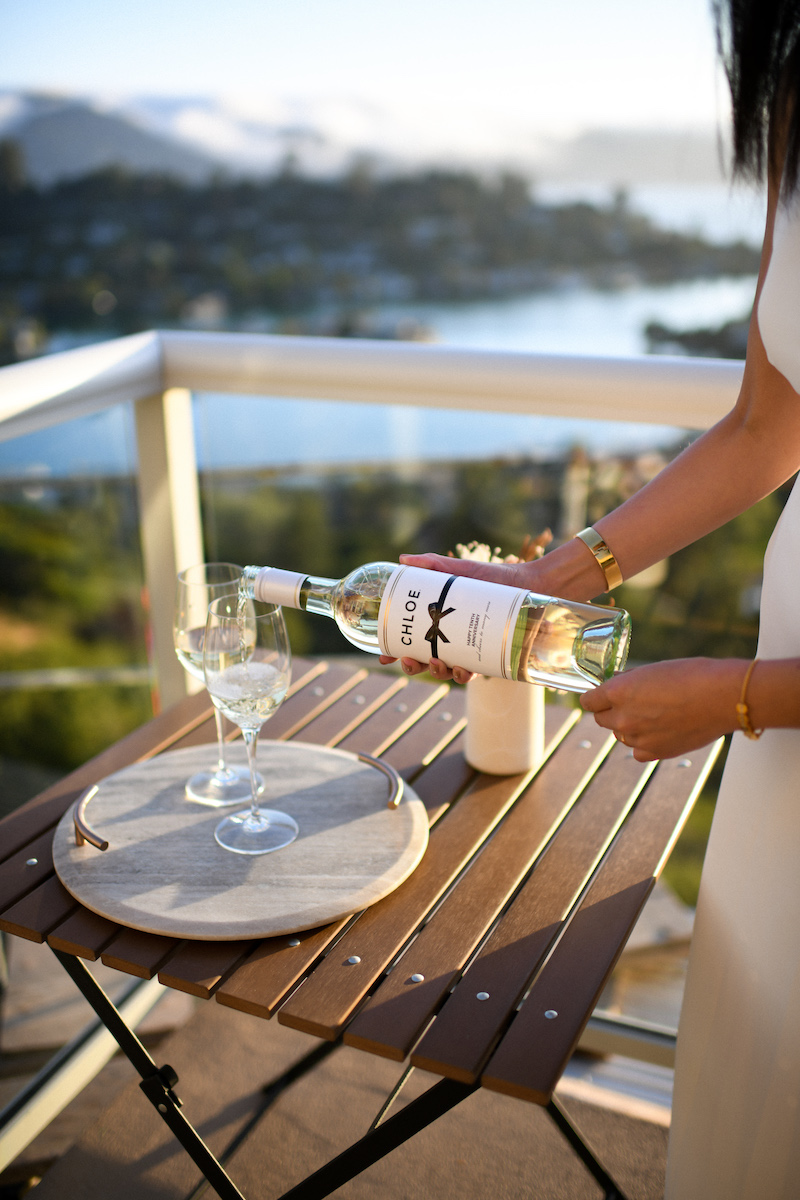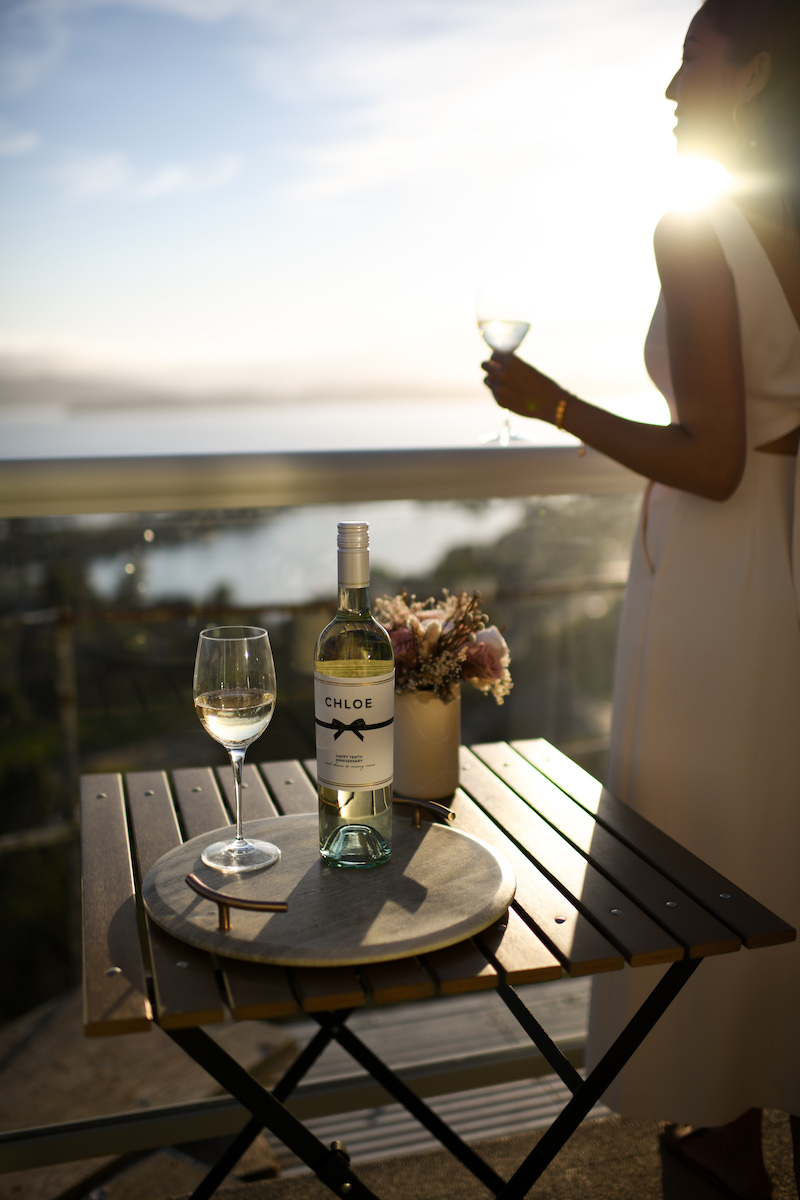 This post is sponsored by Chloe Wine Collection.
Now that Lucia is older and reliably in her bed by 7:30pm every night, we carve out the post-bedtime sunset hour as a way to relax on the deck. It's something of a daily ritual at this point: it's a moment to breathe and take in fresh air, to appreciate the sparkling water in the lagoon and Richardson Bay, and, sometimes with a glass of wine in hand, to say cheers to another beautiful sunset together…
This month we're celebrating our 3,650th sunset together as a married couple, to be precise.
10 years since our wedding day!
Thanks to many of your recommendations on my Instagram stories earlier this year, we've been finding little ways to celebrate throughout the year (like when we finally took family photos together for the first time in Hawaii!). I recently found a way to make our daily sunset routine memorable too – by saying it with Chloe wines.
Named after the ancient word "blooming," Chloe wines are radiant, with beautiful aromas and luxurious flavors. Winemaker Georgetta Dane creates a portfolio of super premium wines, including Prosecco D.O.C., Valdadige D. O.C. Pinot Grigio, Sonoma County Chardonnay, Central Coast Rose, Monterey County Pinot Noir, San Lucas Estate Vineyard Merlot, San Lucas Cabernet Sauvignon, and North Coast blend, Red No. 249.
I love white wine, so my favorites are the Pinot Grigio (pictured above) and the Chardonnay. In fact, several years ago I discovered Chloe on a search for unique gifts for a large group related to a work event I was organizing. It's the wine I chose for the occasion! The bottle itself makes a beautiful statement: classic and elegant. And the wine is lovely: fruit-forward (white peach, melon, apple…) and a subtle fresh undertone of Meyer lemon.
This time, I took advantage of Chloe Wine's custom labeling and presented my husband with two bottles bearing our custom label: one to enjoy now and one to save as a keepsake commemorating our special year. It was easy (and free!) to create online, and surprisingly easy to place on the bottle. Such a personal and elegant touch.
A summer sunset in a bottle. Cheers to many more sunsets together, husband!
***
You can create your own custom label for any bottle in the Chloe Wine Collection here.
Thank you Chloe Wines for collaborating with me on this post.