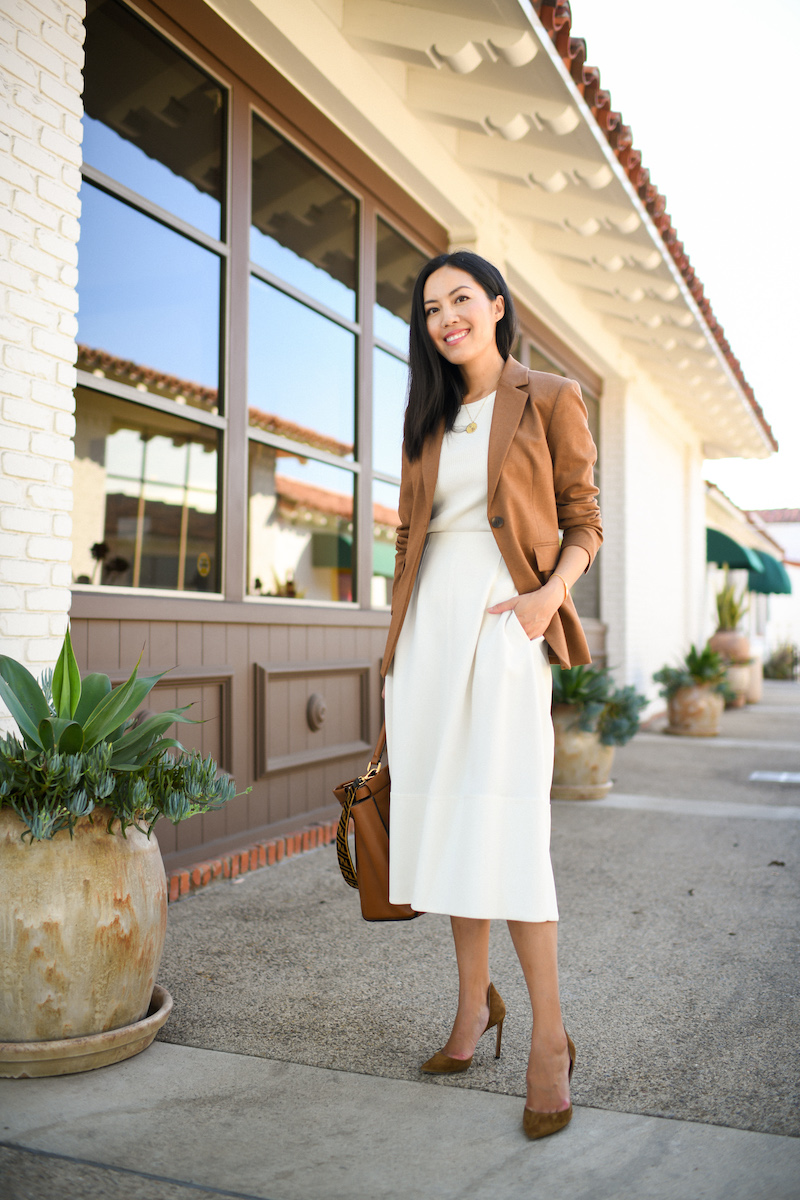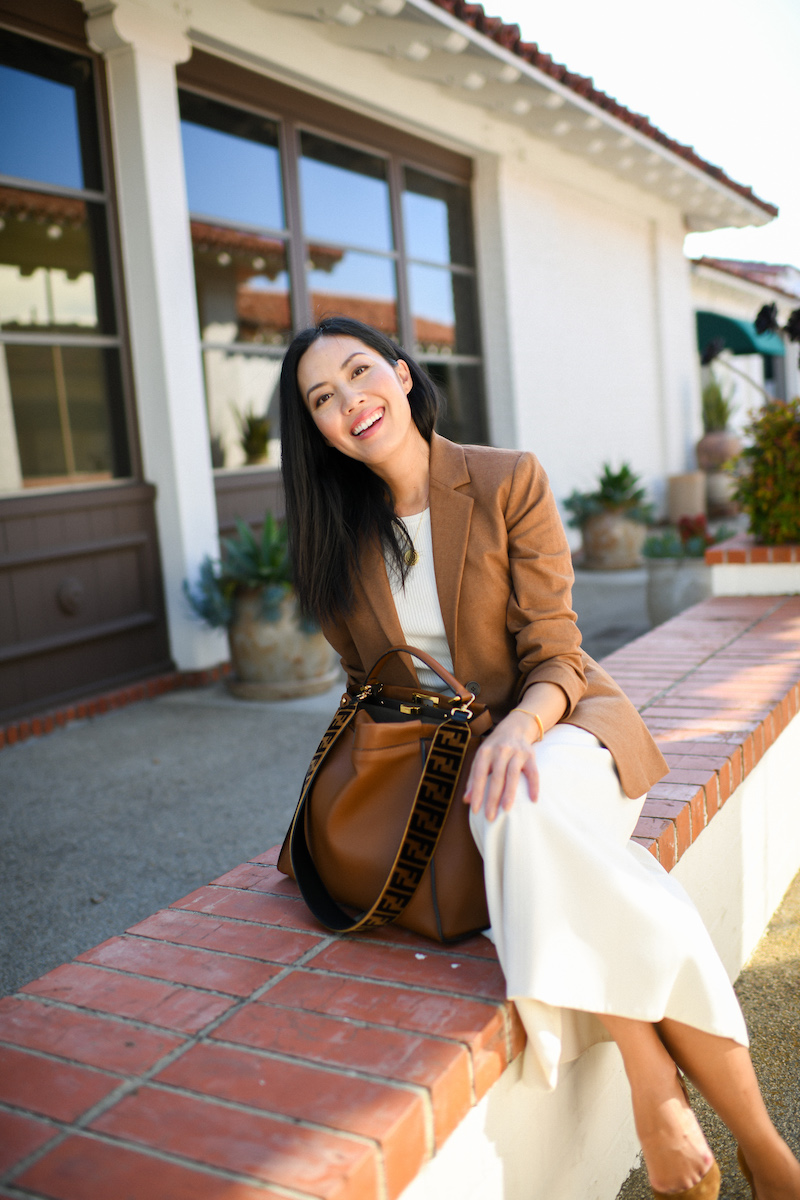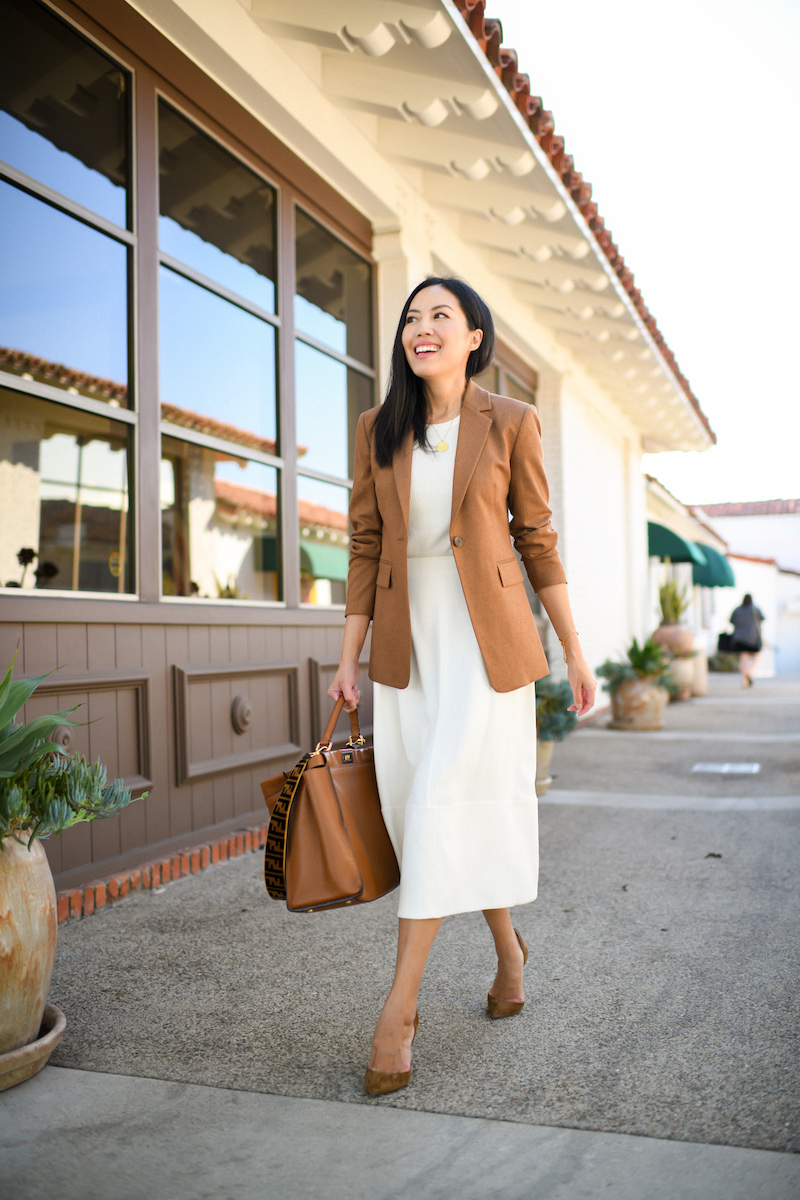 It's a brand new week.
I recently decided (or rather, was made to decide) to put my health first. I made doctor's appointments (and kept them – yes even that needs to be said!), got blood work when I was ordered to (yes – I have failed miserably at that before too), and took what my body was telling me seriously. These are no small feats, as ridiculous as that may sound. It's always easier to re-schedule, put off or, let's be honest: conveniently forget. We never forget Lucia's annual pediatrician visits or twice yearly dental visits. But when it comes to us, there is major work that needs to be done.
My ultimate goal/dream: be healthy enough to be able to be pregnant again. It's a lofty one but I'm feeling more and more optimistic. Not because of any real progress, but because I'm finally pointed in the right direction.
It's not just a brand new week, it's a brand new me.
Wishing you all health and happiness – thank you so much for visiting!
***
Blazer (here | I last wore it with this cardigan which I absolutely love. It is so, so soft and I have been living in it!)
Top (one of the staples I stock up on here – I'm thinking this might be next season's staple! Ordering before it before it sells out!)
Skirt (old by Elizabeth and James | similar styles priced high to low: here, here and here)
Heels (here and found a super close match for $120 here)
Bag (here | my dream wishlist for my next investment purchase: this bag, this bag or this bag!)
PS: While I'm working on long-term health initiatives, I've also been indulging in quick fixes on the skincare front! I can't wait to share more about this device and serum soon!