Cashmere 3 Ways (Part One)
September 20, 2019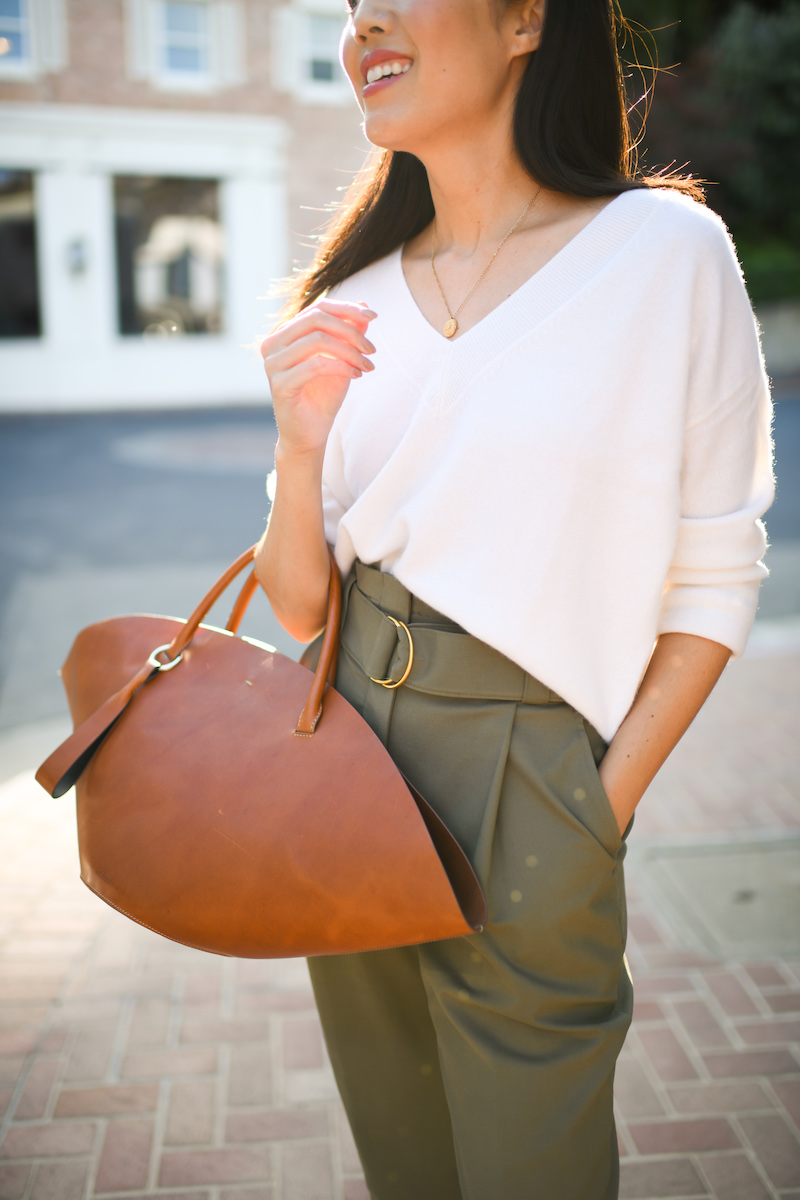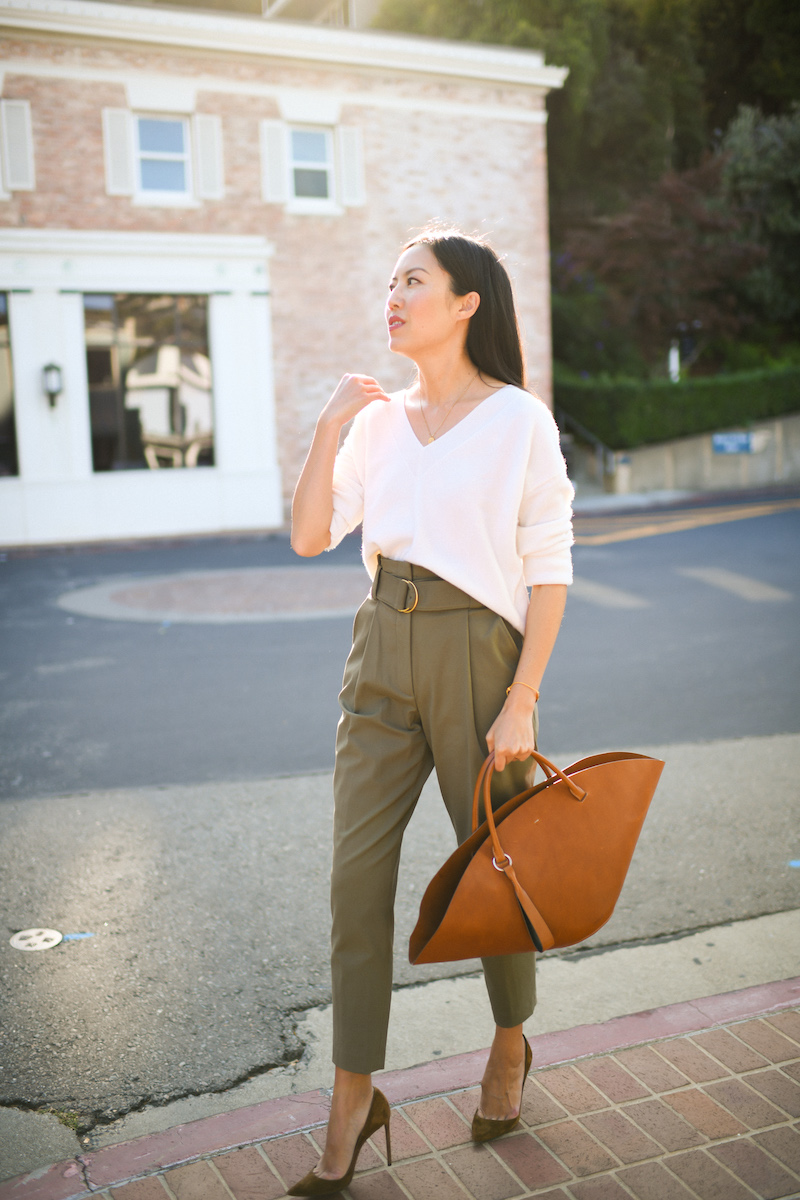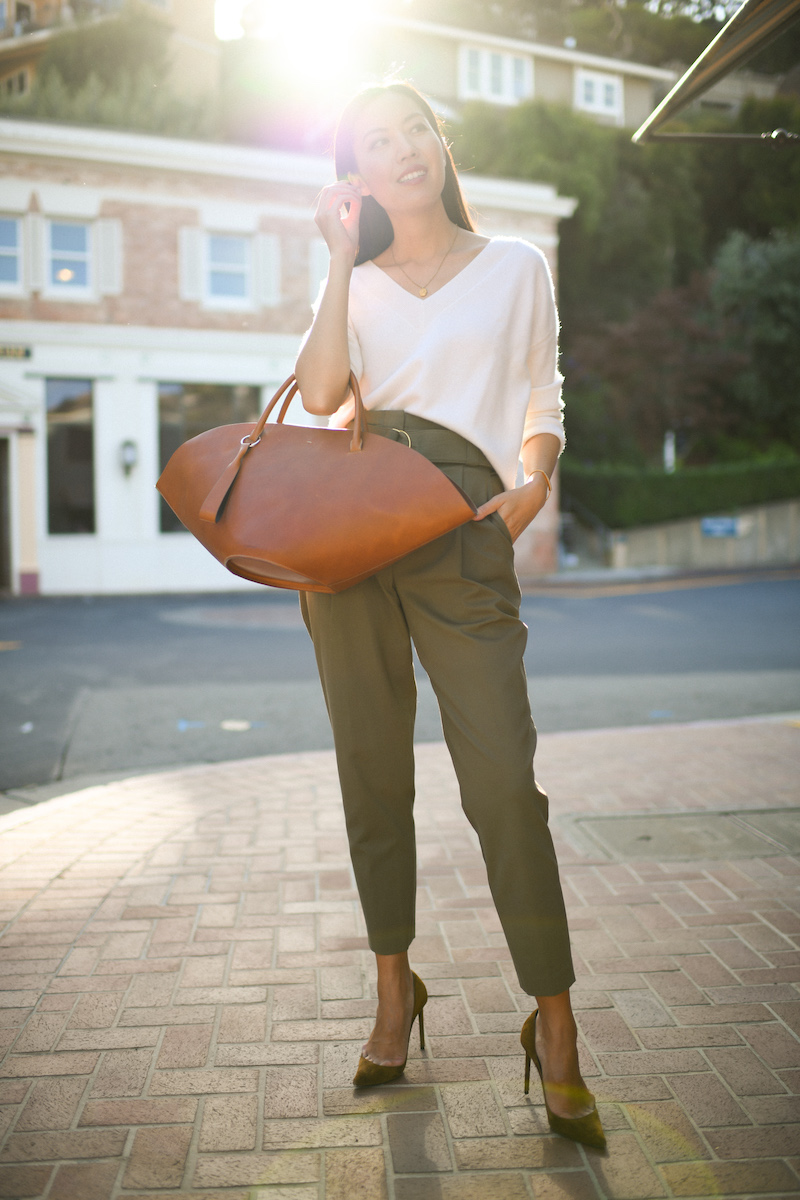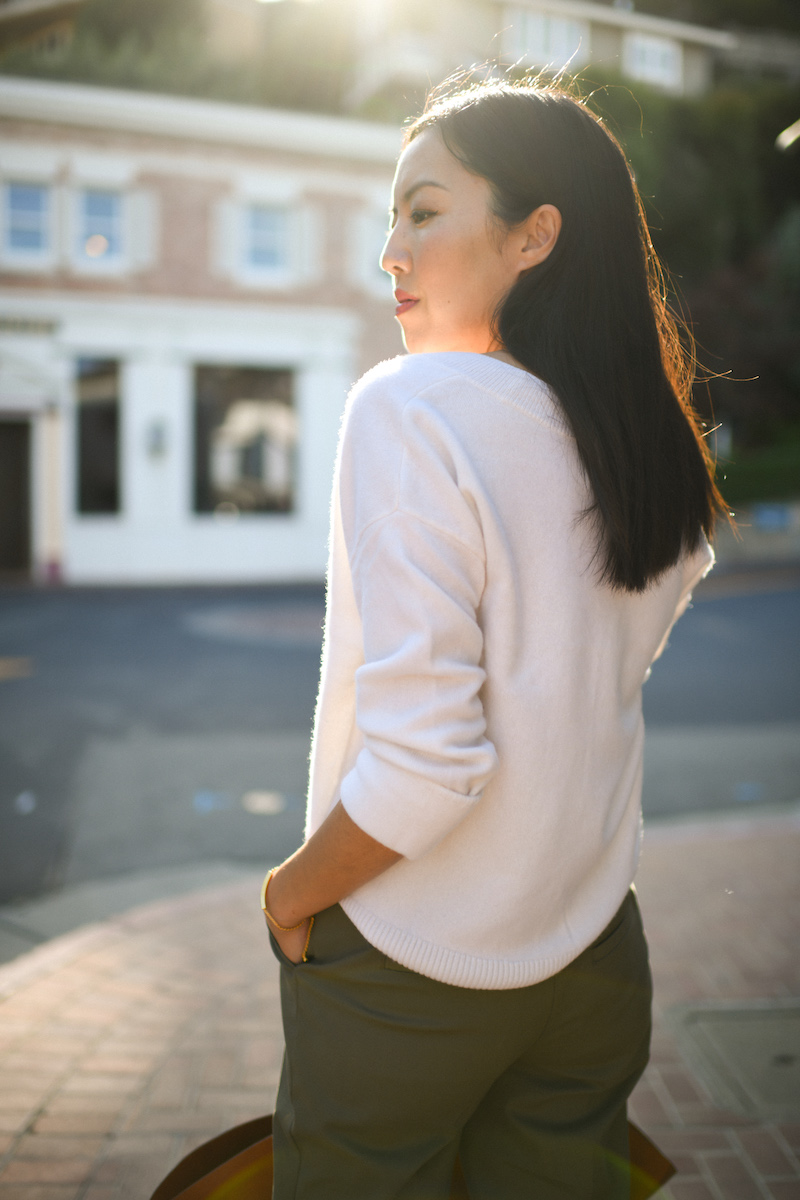 Sponsored by INTERMIX and ShopStyle
Good morning and happy Friday! One of my longtime shopping mantras arose out of necessity when I lived in 700 square feet (with very little storage space) in San Francisco for 8 years: versatility is key. Finding ways to wear and re-wear items also resulted in a pretty streamlined closet of neutrals for me, along with accessories to dress those items up or down. Which is precisely how I prefer it.
Over the next few months, I'll be sharing key ways to wear this ultra-versatile cashmere sweater from INTERMIX. Cashmere because there's nothing more luxurious against the skin as the weather cools. And ivory because it's the ideal mix-and-match color in my opinion. This version is updated and modern: a little cropped (but not too cropped – I do want to wear this professionally as well!), a feminine v-neck (a contrast to the crewneck sweaters I've worn all of last year) and a slightly wider cut (for optimal drapey-ness). INTERMIX definitely did this style right, and I'm certain I'll be wearing it often.
Today I've paired it with high waisted trousers that tie at the waist (love how they feel on!). It's a style I tested out and started loving earlier this Spring but in a quality I really love – definitely worth investing in. To dress it down, I'd wear these sneakers; to dress it up for night, I would definitely add earrings like this pair. I'm obsessed with their earrings!
Stay tuned for Part Two where I'll be dressing this sweater up for an extra special date night out! I'm debating this dress, these pants or this gorgeous olive skirt!
***
Cashmere sweater (here)
Pants (here)
Heels (similar here)
Purse (wishlisting this one next)
More that caught my eye: