Denim Days
September 6, 2019
Sponsored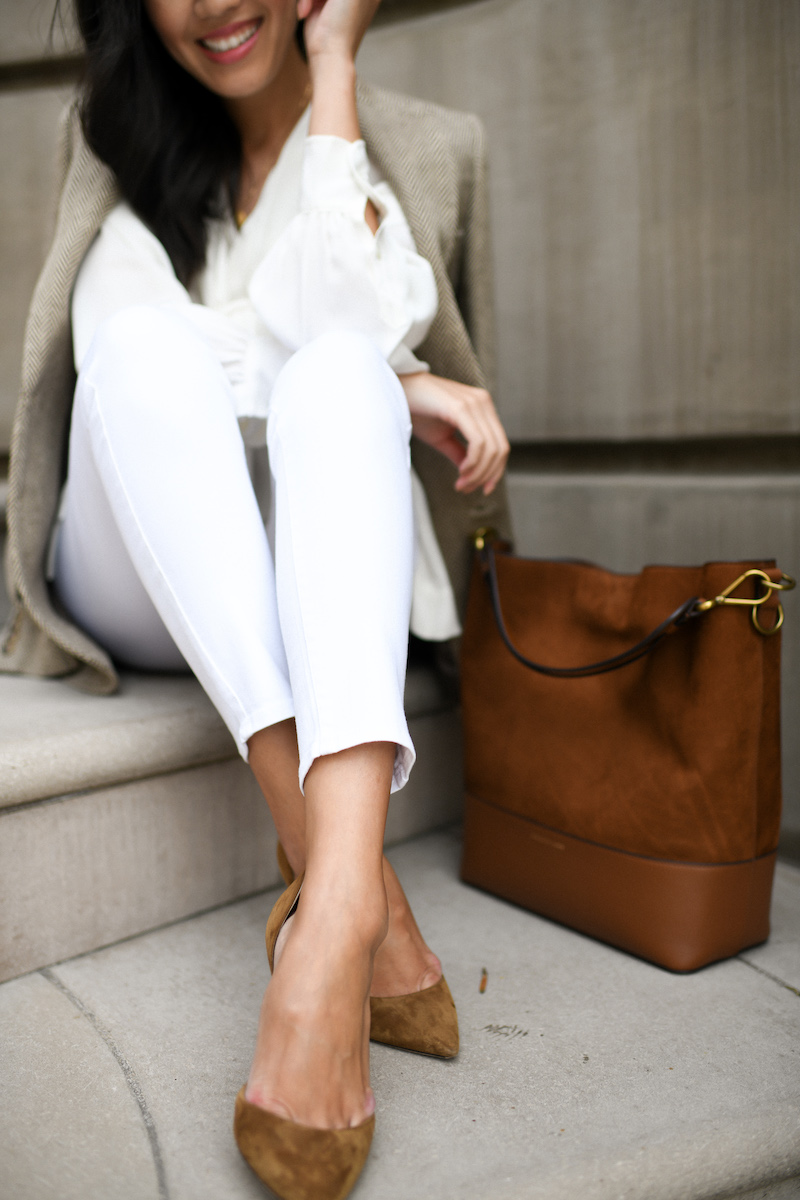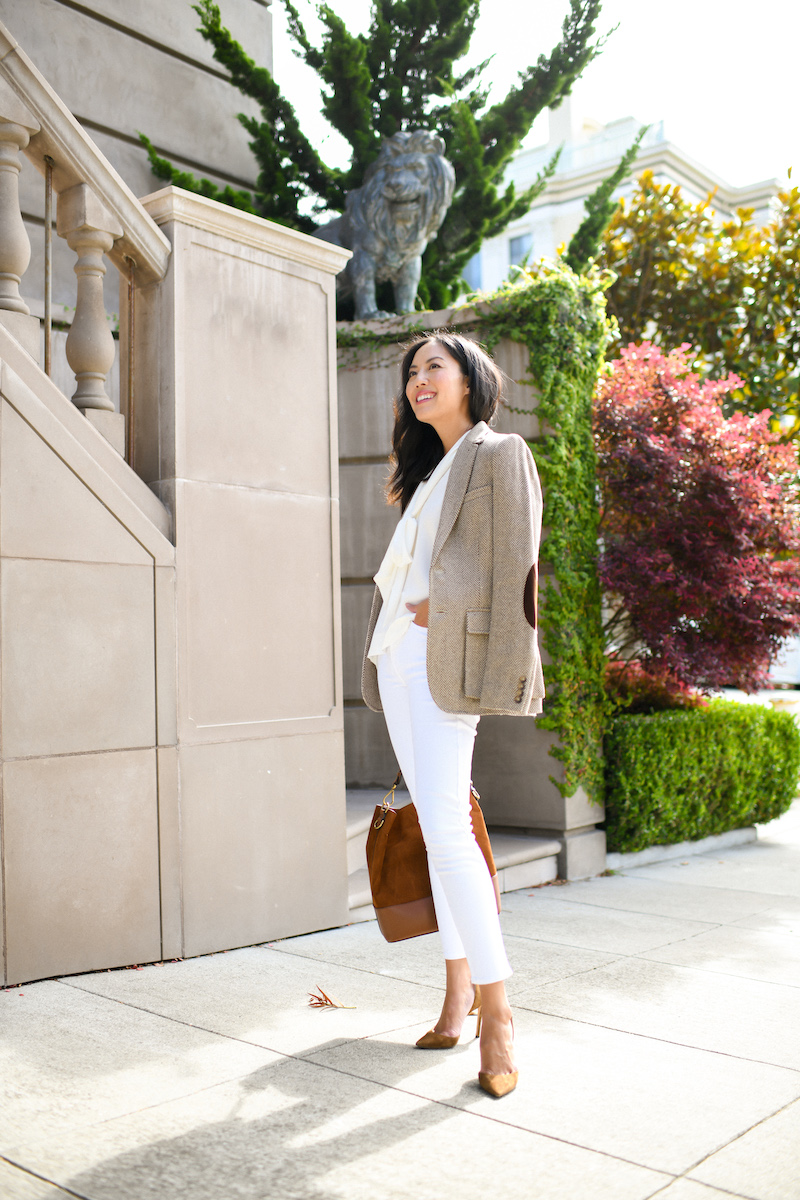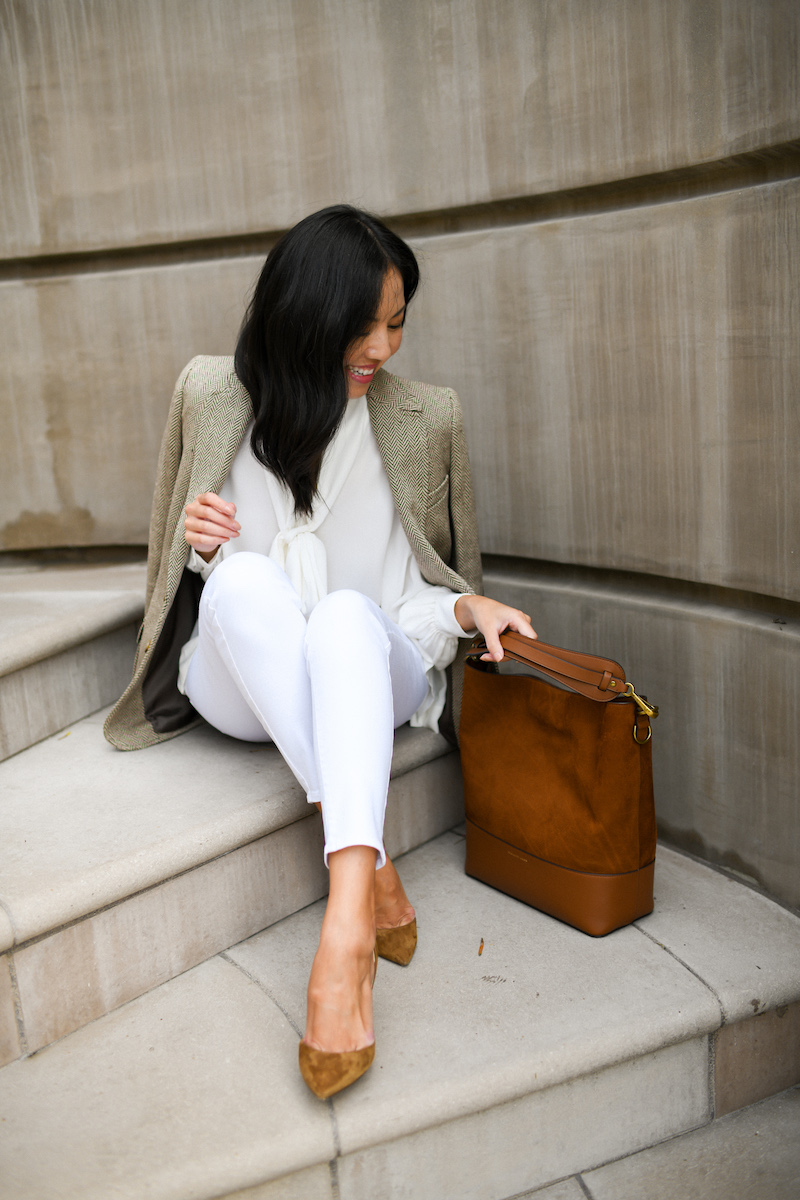 When I describe my style, the first word that comes to mind is classic. And few things are as classic as a silk georgette bow blouse, herringbone blazer and white denim. It's why I love Polo Ralph Lauren so much! Each of the pieces I'm wearing are examples of what I consider what they do best: silk blouses (I wore last season's ivory silk blouse on repeat), blazers (love the length and cut!) and their denim (I have the same pair in black and LOVE them too).
As for that age old question, "does denim work for work?" Resoundingly, yes! Pairing them with a silk blouse and blazer will always do the trick. And I feel like you can't go wrong with a clean, classic cut in a polished color and wash… this pair fits the bill and then some. Plus – that old rule about wearing white after Labor Day? Nonsense. I'll be wearing mine throughout Fall! Ready to take on the day!
Thank you Polo Ralph Lauren for partnering with me on this post!
PS: I also just bought this skirt! Love it (and I sized up to a Medium).
***
Jeans (here)
Blazer (here)
Blouse (here)
Bag (here)
More on my wishlist: