Packable Suiting
September 25, 2019
Sponsored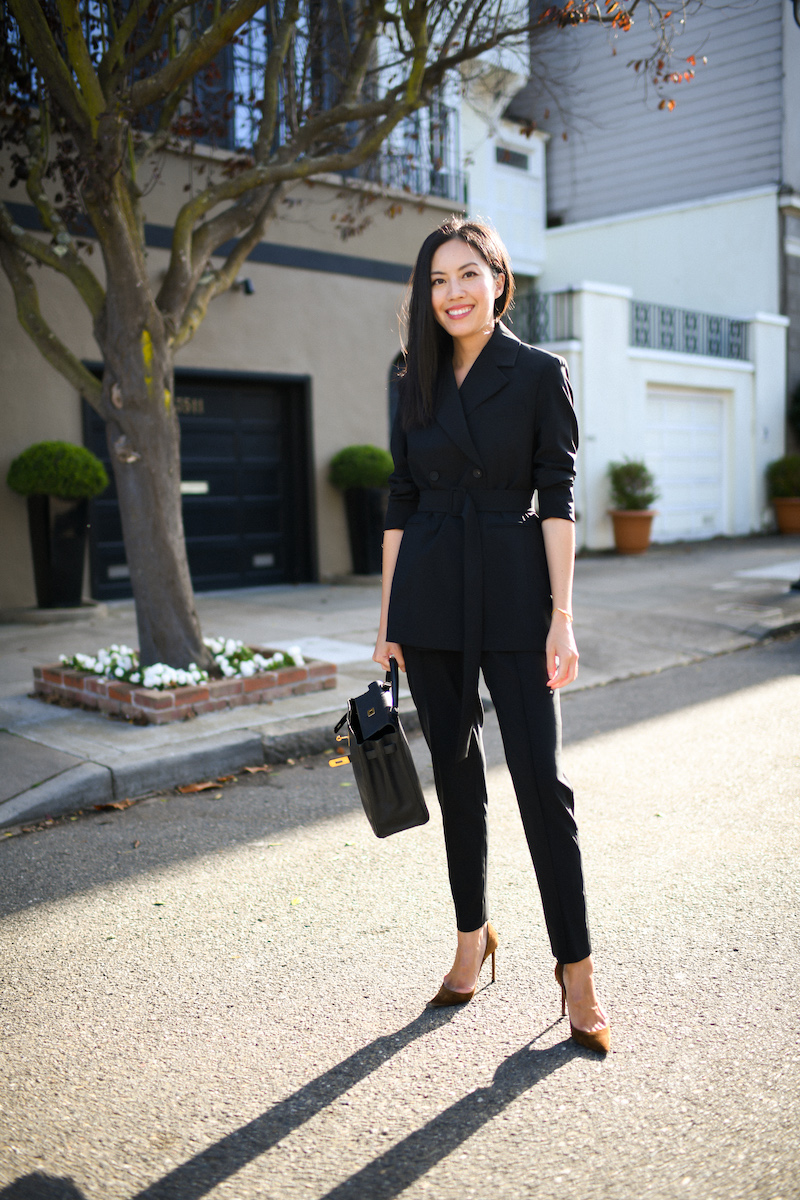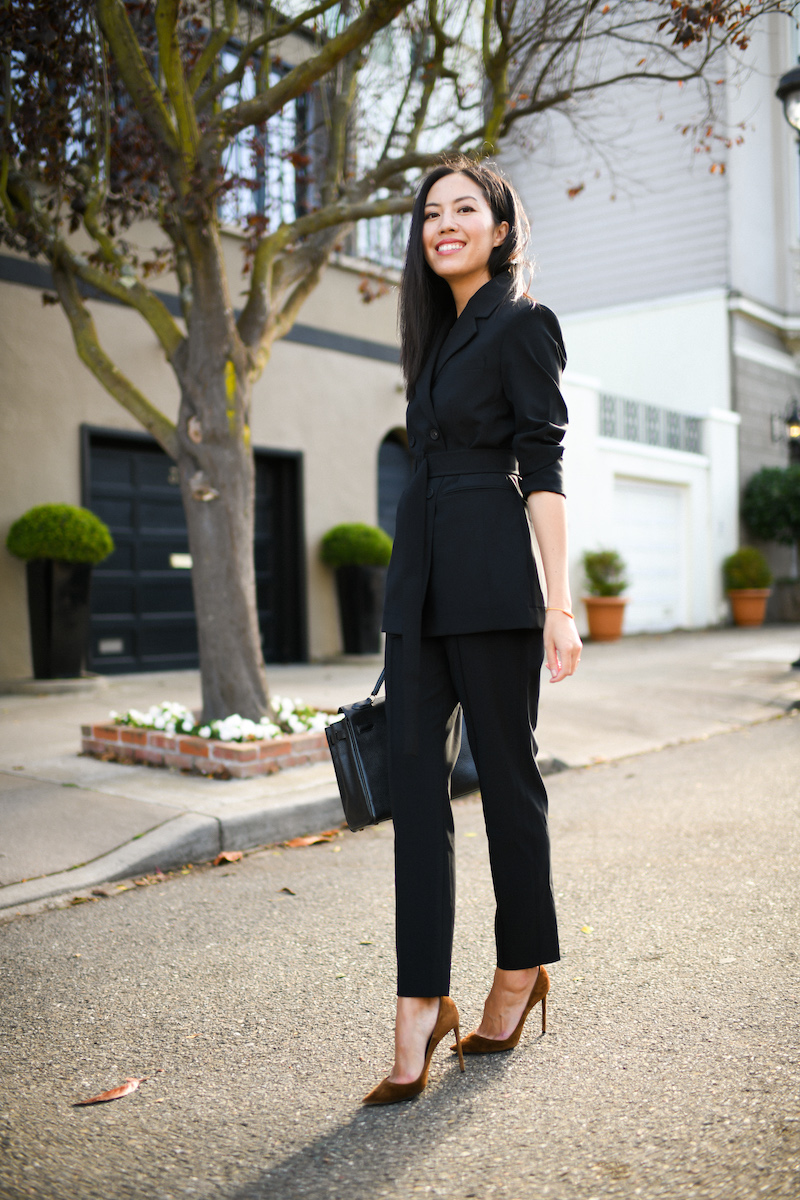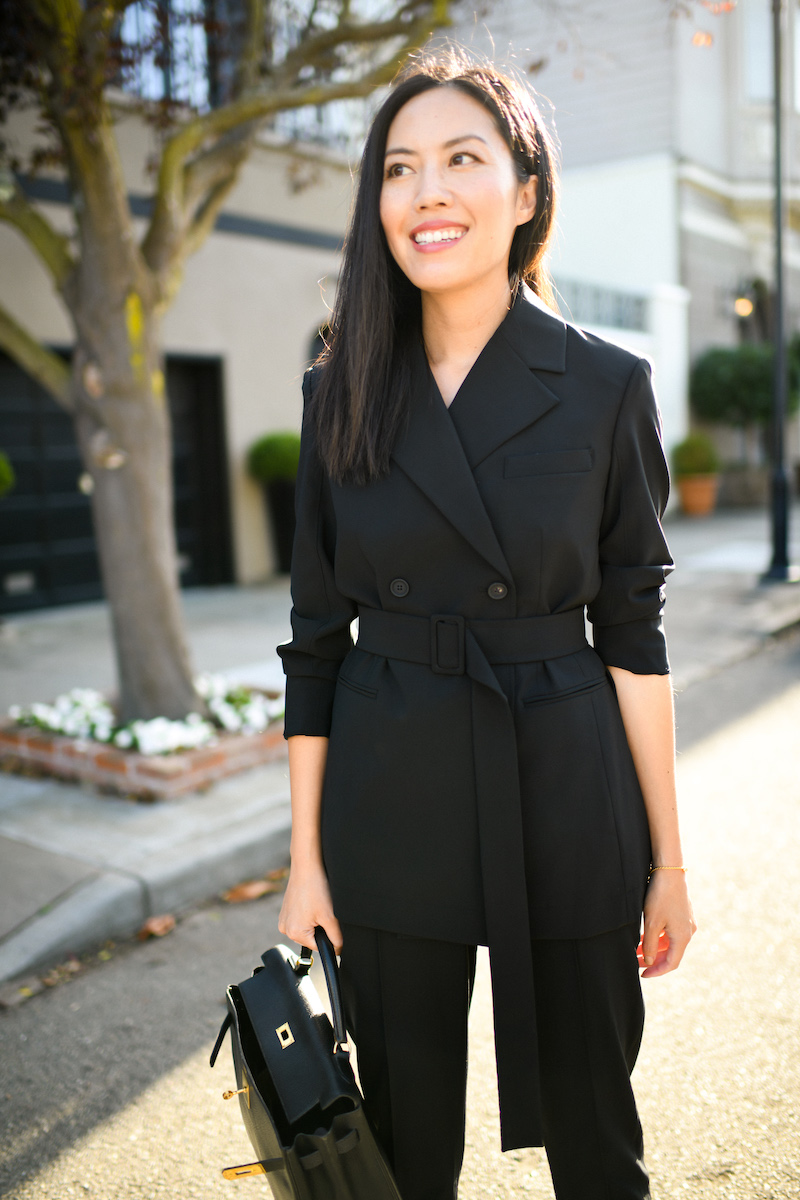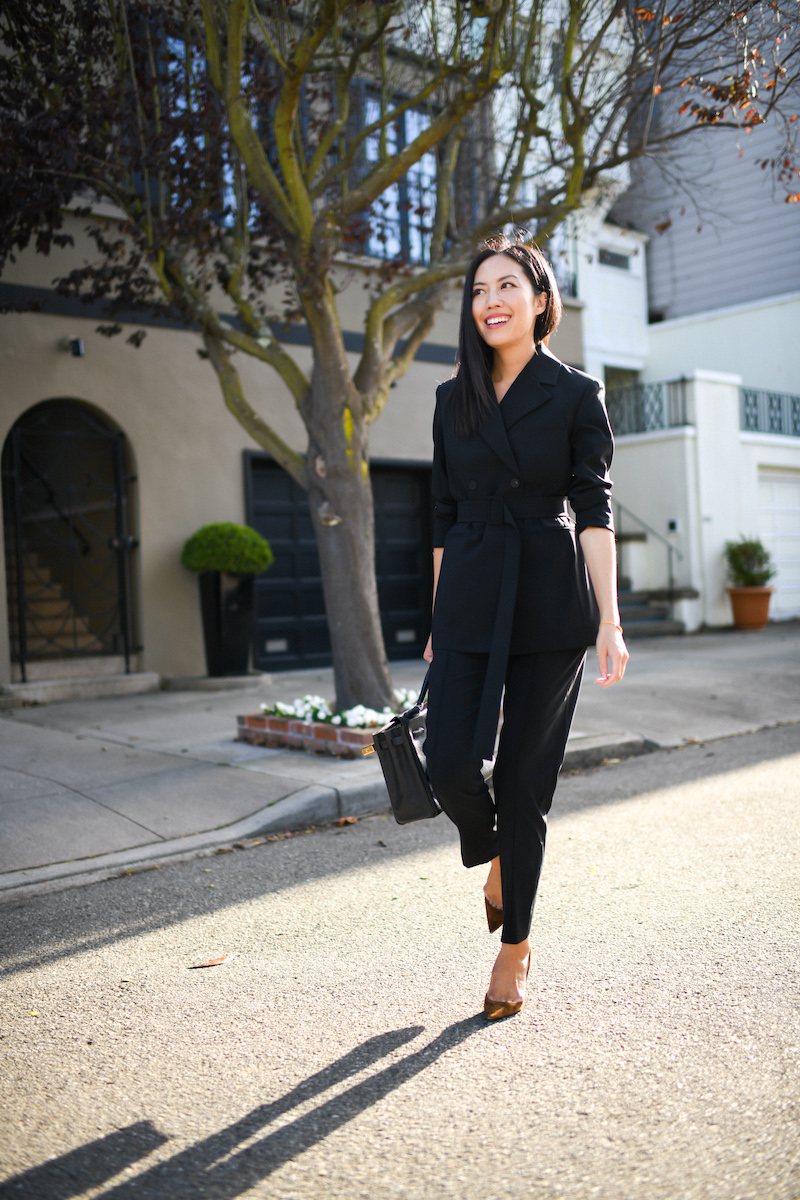 It's not often that I want to (literally) shout from the rooftops… but for this occasion, I am 300% going to do that: Packable suiting is here and I am here. for. it.
Let's go back a little bit for context.
When I was working in the medical device industry (spine surgery) for 8 years, I was traveling a LOT. I would do crazy 24 hour stints in faraway places (from SF, anyway) like Rochester, New York or find myself in Toronto for a week-long conference. I often got upgraded to business/first class (the perk of finding yourself accumulating all those miles in the air – and also the downfall of having experienced that business-style travel and never wanting to travel any other way, ha).
It was important – actually, imperative – that I was able to look and feel professional to be able to be taken seriously for the role that I was in. And what I wore mattered. I truly believe that. Packing became routine and I relied on the same handful of items that I knew would travel well (who has time to deal with wrinkles?), maximize my carry-on space (I learned early on that checking a bag was quite possibly the #1 worst thing to do on business travel), and still had both style and polish so that I could put my best foot forward in my meetings.
Back to today's outfit: I am in love with this suit jacket and pant by my friends at M.M.LaFleur. I spent the whole day in it and wore it to a panel in San Francisco last week – it helped me feel comfortable and confident. The fabric is perfect, the cut is classic. I could very well hop on a plane directly from a meeting wearing this and know that not only will I be relaxed and comfy on the flight, I'll walk off 4 hours later and the suit will still look impeccable.
M.M.LaFleur takes in one step further: there's the perfect packable pencil skirt, blouse and trench coat and more. When mixed-and-matched, a few of these items can yield several days' worth of business travel. I clearly needed this line years ago, but I'm so glad it's finally here. Bravo, M.M.LaFleur!
PS: Use code 9to5chic50 for a $50 gift toward your first purchase of $250 or more!
***
Suit jacket (here)
Trousers (here)
Heels (similar here)
Purse (here)
More of my favorites here: