Pleated
September 23, 2019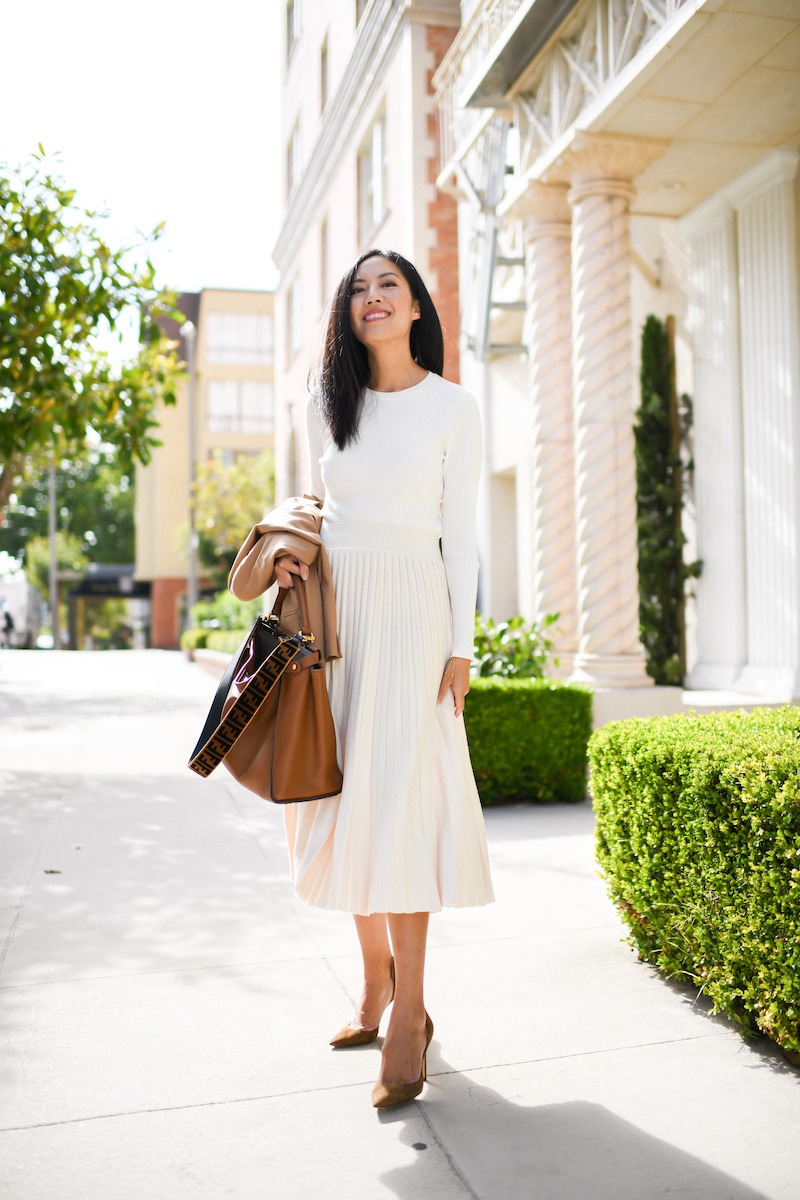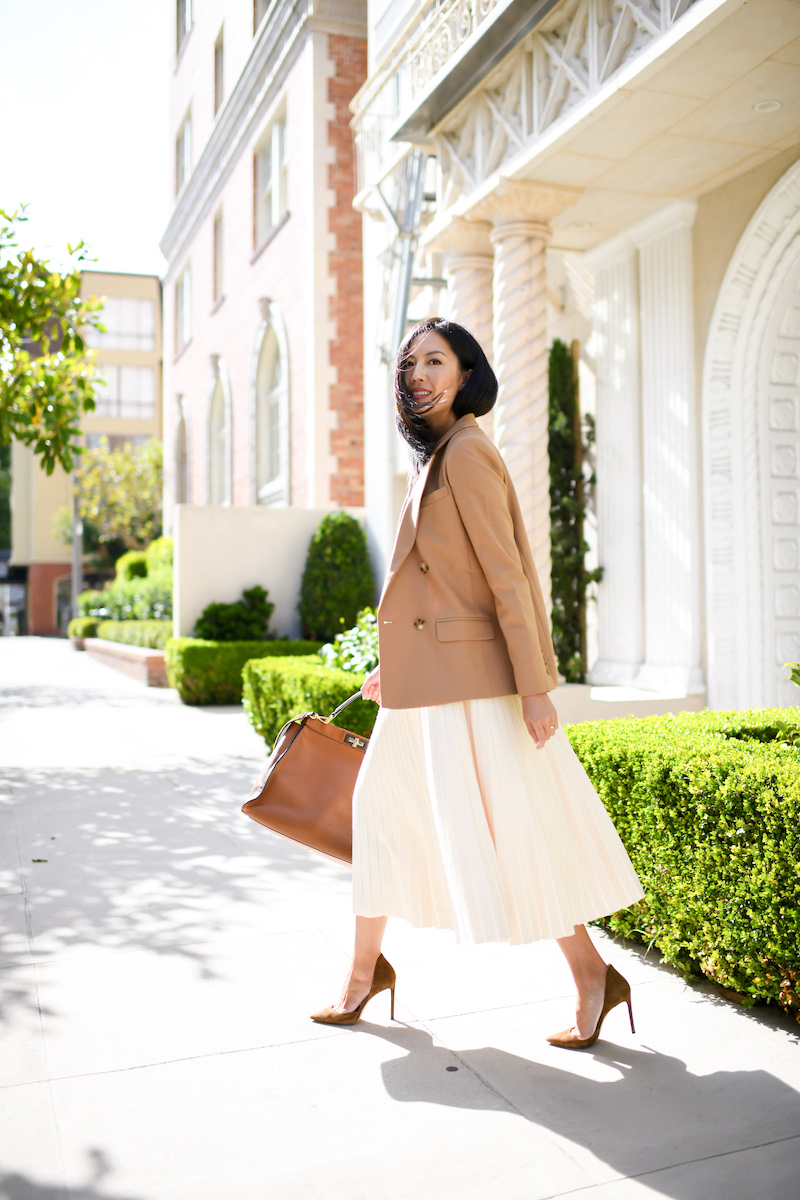 Good morning and happy Monday! Still trying to catch my breath after a really eventful week and weekend. So many special and fun experiences, but it can also take a toll on an already weak immune system (yep – still fighting that 2 week cold too!). What do you do to recover and feel 100% again? Is sleep the only answer?
PS: I've been on the hunt for a pair of brown trousers and just found the perfect pair! I own the same cut in gray (that I've worn over and over again on the blog).
Hope you have a great start to your week and thanks for stopping by!
***
Skirt (here)
Sweater (here | I've also worn it in navy in this post)
Blazer (here)
Purse (here)
Heels (old by Jimmy Choo | found a gorgeous pair in the same color for $120 here!)