Suit Up
September 11, 2019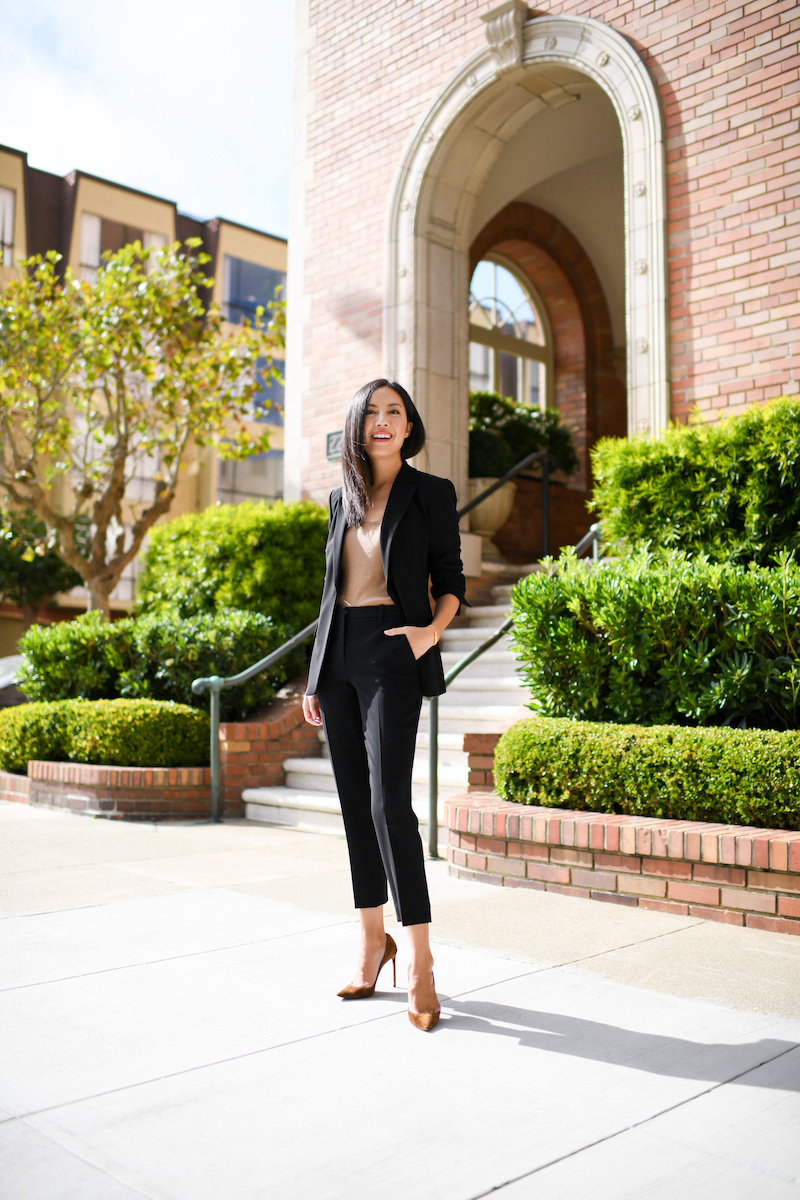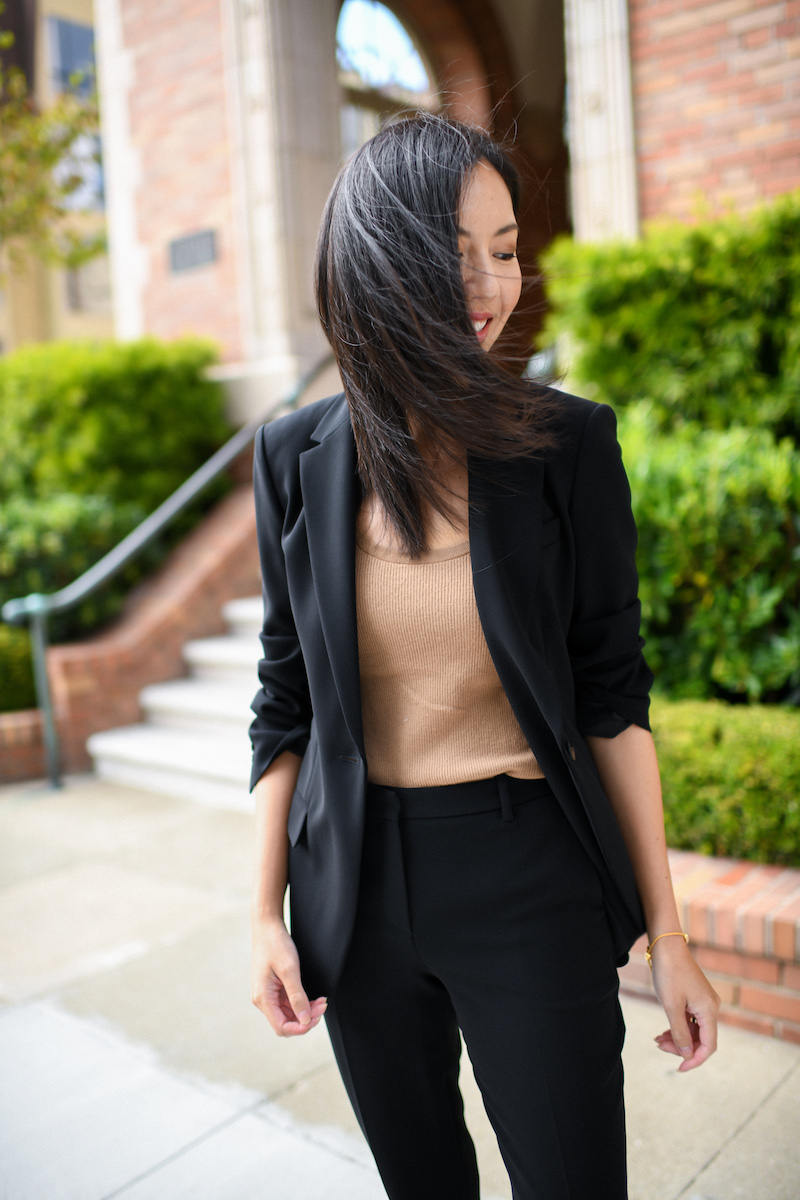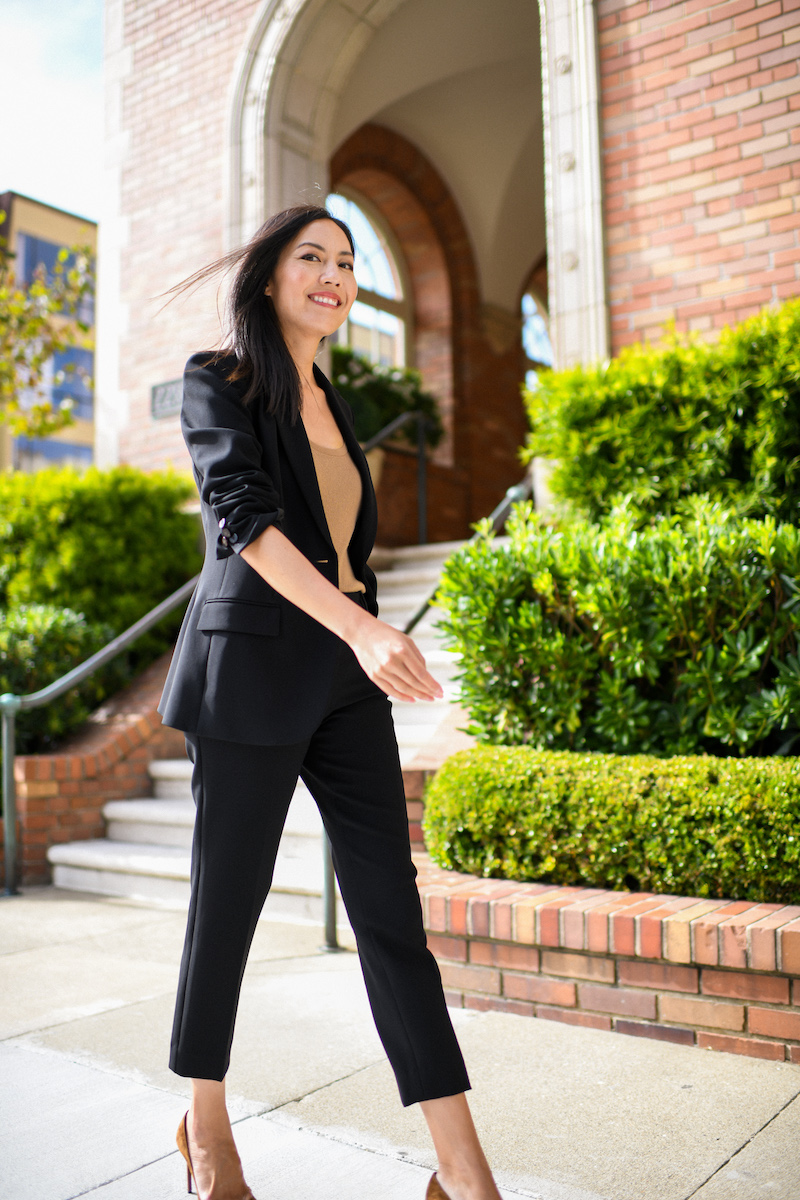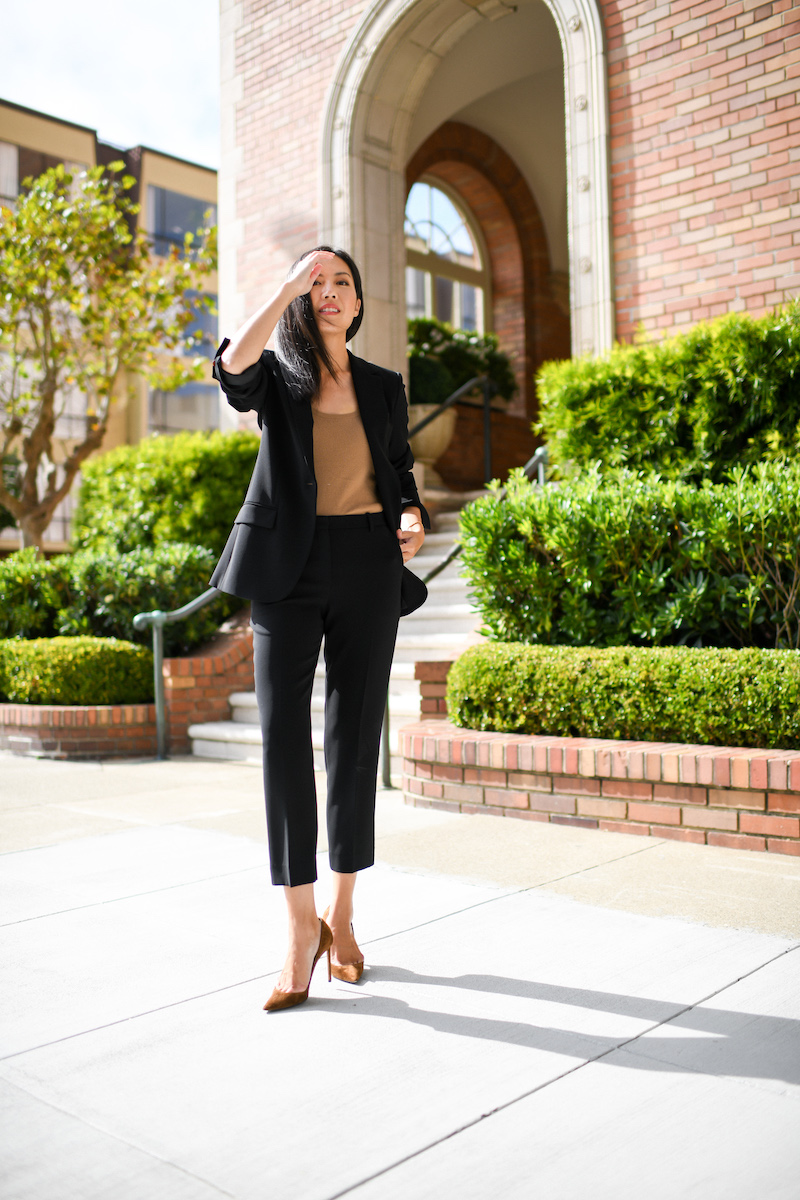 Suited up in *the* most classic black suit. There are a lot of option for suit fabrics but this stretch crepe is my favorite. It's has a little stretch and drapes nicely (no stiffness, no discomfort!). For a more traditional interview-worthy outfit, I'd simply swap out the tank for a classic collared blouse in white or ivory.
I spent a fun 36 hours in Boulder (the Buffs won!), 36 hours in New York for (although I didn't actually leave the airport, ha!) with a combined total of 8 hours of delays. Needless to say, I was thrilled to be walking in the front door when I finally made it.
Hope you're having a great week!
***
Blazer (here)
Tank (sold out by Theory, similar here)
Trousers (here)
Heels (here)