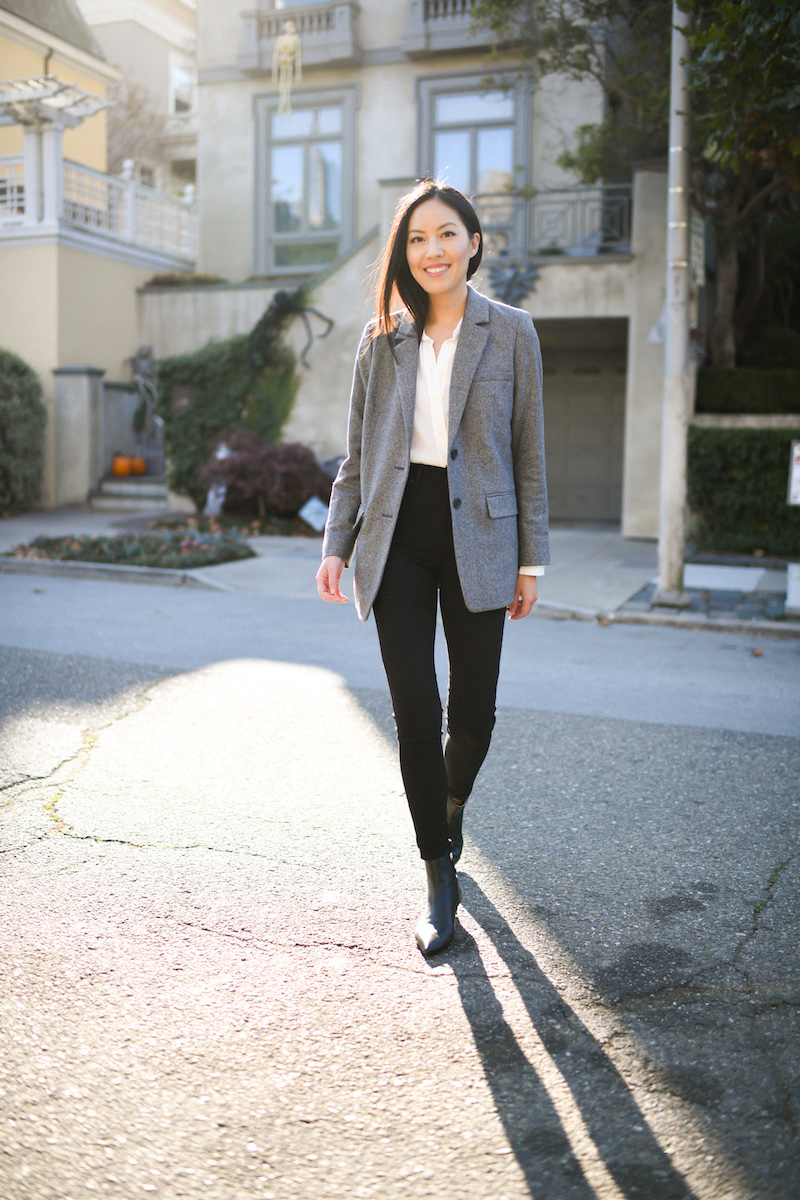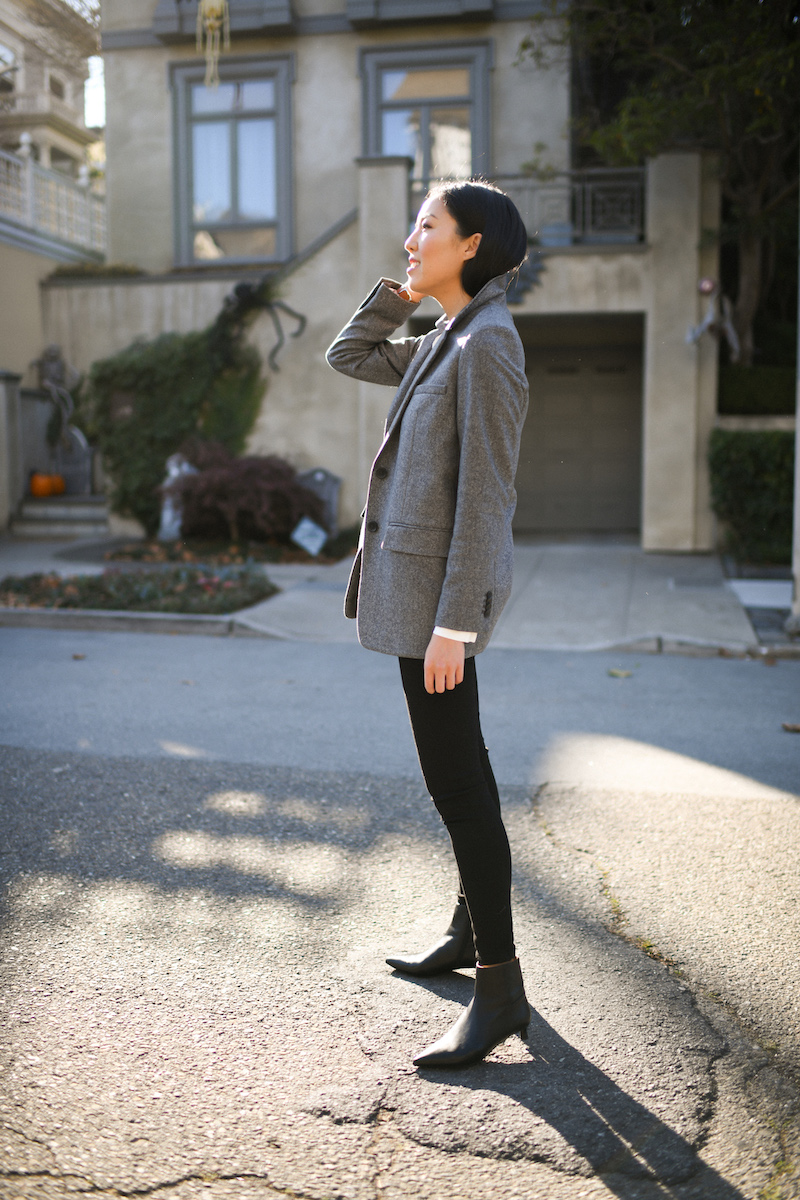 Added a pair of kitten heel boots to my closet! The shape is feminine and sleek (reminds me of The Row, actually), the heel is sturdy (sometimes kitten heels aren't actually that sturdy!) and it was so comfortable right off the bat.
I spent two nights in Scottsdale with a friend engaging in all things health and wellness: eating good healthy food, taking a meditative stretch class, hiking up Camelback (4.5 miles and 40 stories to be exact!), getting steam room time and massages… Plus a healthy dose of "girl time" (or at my age should we be saying "female time"?). Good for the body, mind and soul.
Feeling relaxed and ready for the holidays. Halloween, here we come!
Happy Halloween everyone! Hope you have a safe and fun day/night. Thanks for stopping by!
***
Blazer (here)
Blouse (here)
Jeans (here)
Boots (here)