Chocolate
October 17, 2019
Sponsored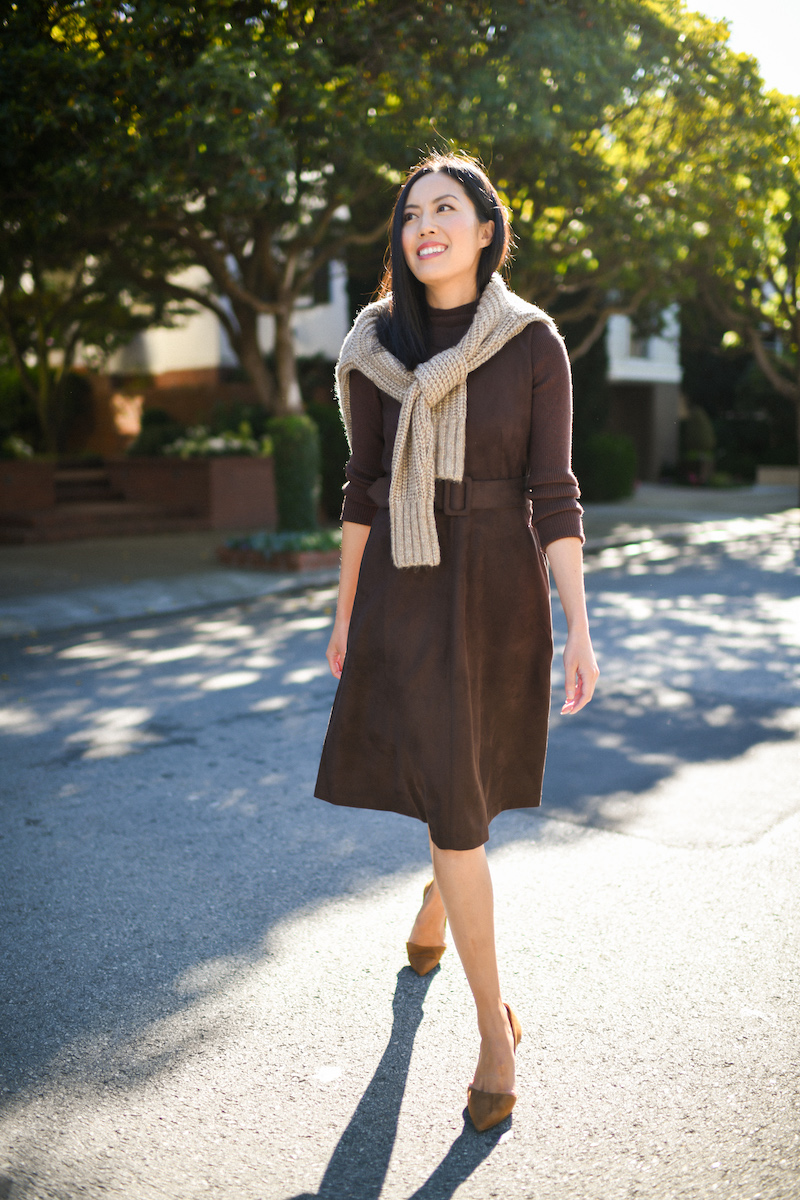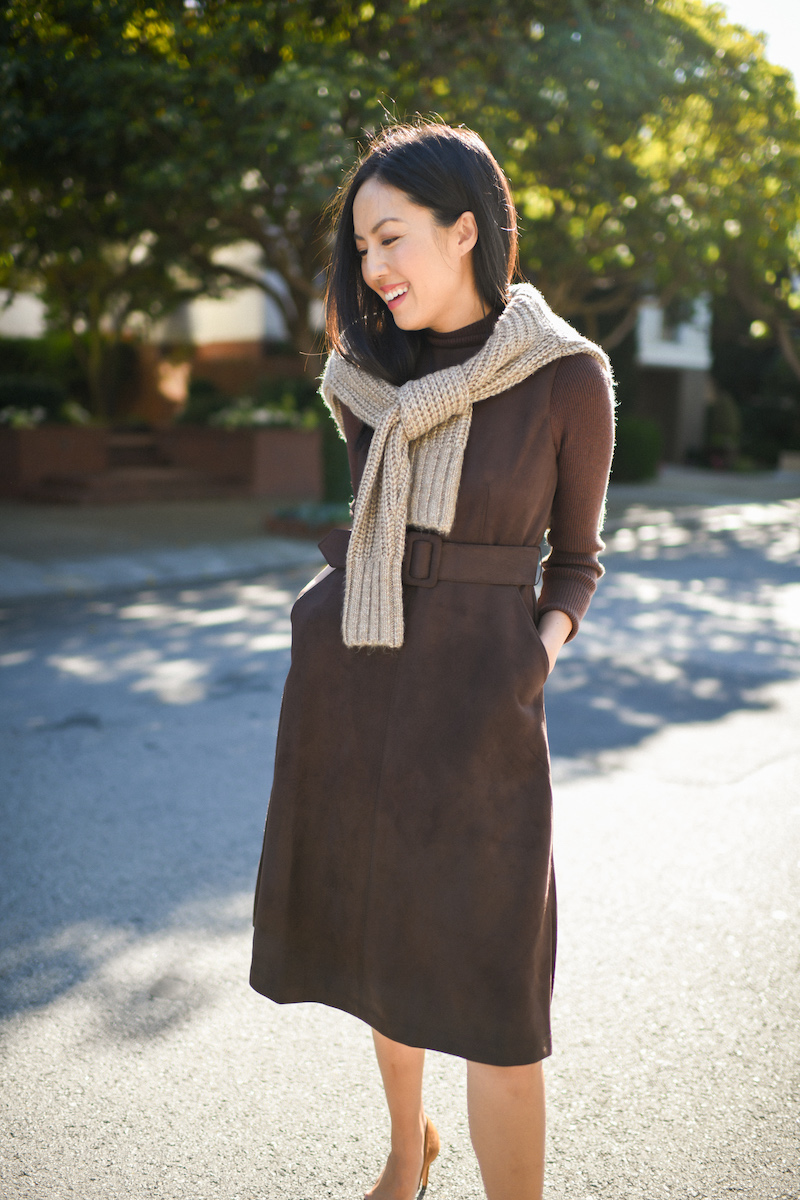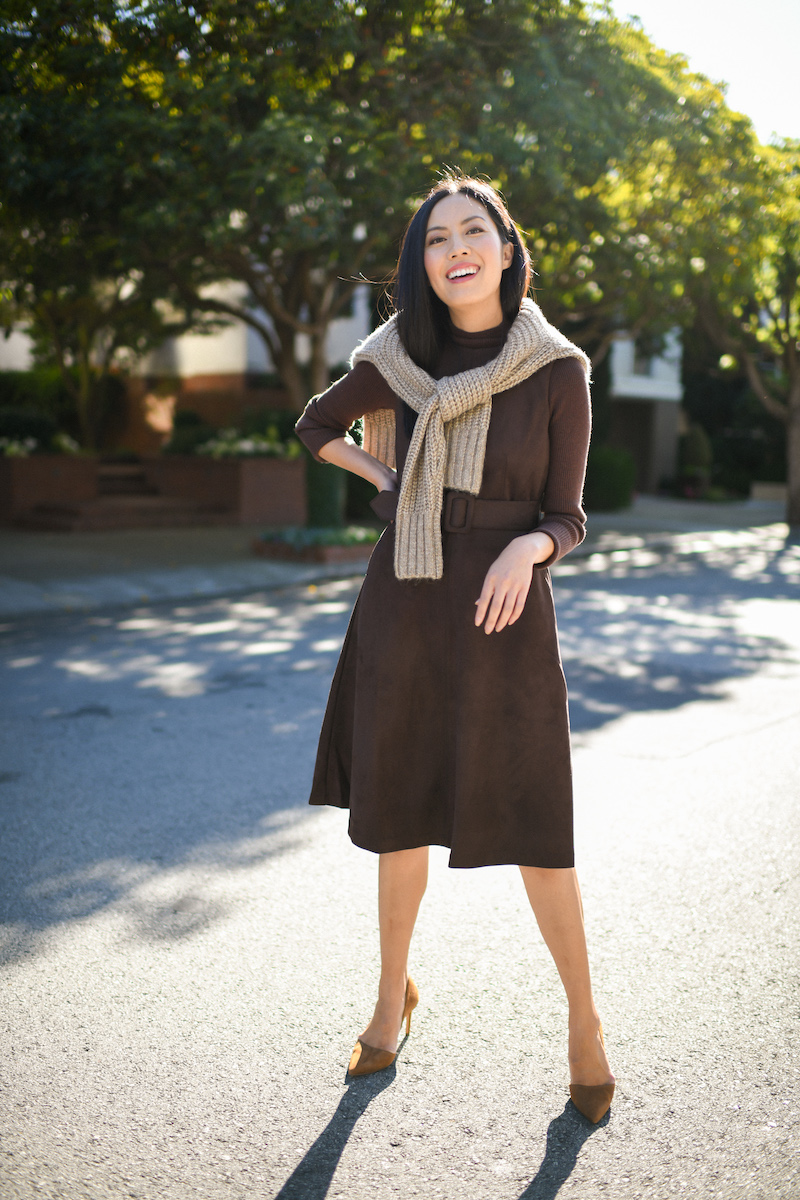 This post is sponsored by Ann Taylor
I love turning a sleeveless dress into a dress with sleeves, simply by pairing a tone on tone lightweight sweater underneath. All these items are my picks from the new arrivals that just landed at Ann Taylor – lots of cozy sweaters and, as always, my favorite trouser style in the latest print or fabric (I'll be back soon wearing this pair here). The dress I'm wearing is faux-suede and I love that it has a touch of suede to make it extra comfortable for a long day at work. These pumps are also a great find – the color I've been wearing nonstop at such a good price.
Can't believe it's already Thursday! We have a fun weekend ahead with a visit from my in-laws, and Lucia has not one but two birthday parties to attend! Hope you have a good one and thanks for stopping by!
PS: I got a lot of inquiries about the jacket that was hanging behind me in one of my Instagram stories the other day – it's this one! Such a versatile shape.
***
Dress (here)
Turtleneck (here)
Sweater tied around shoulders (here)
Heels (here)