Holiday ready
October 23, 2019
Sponsored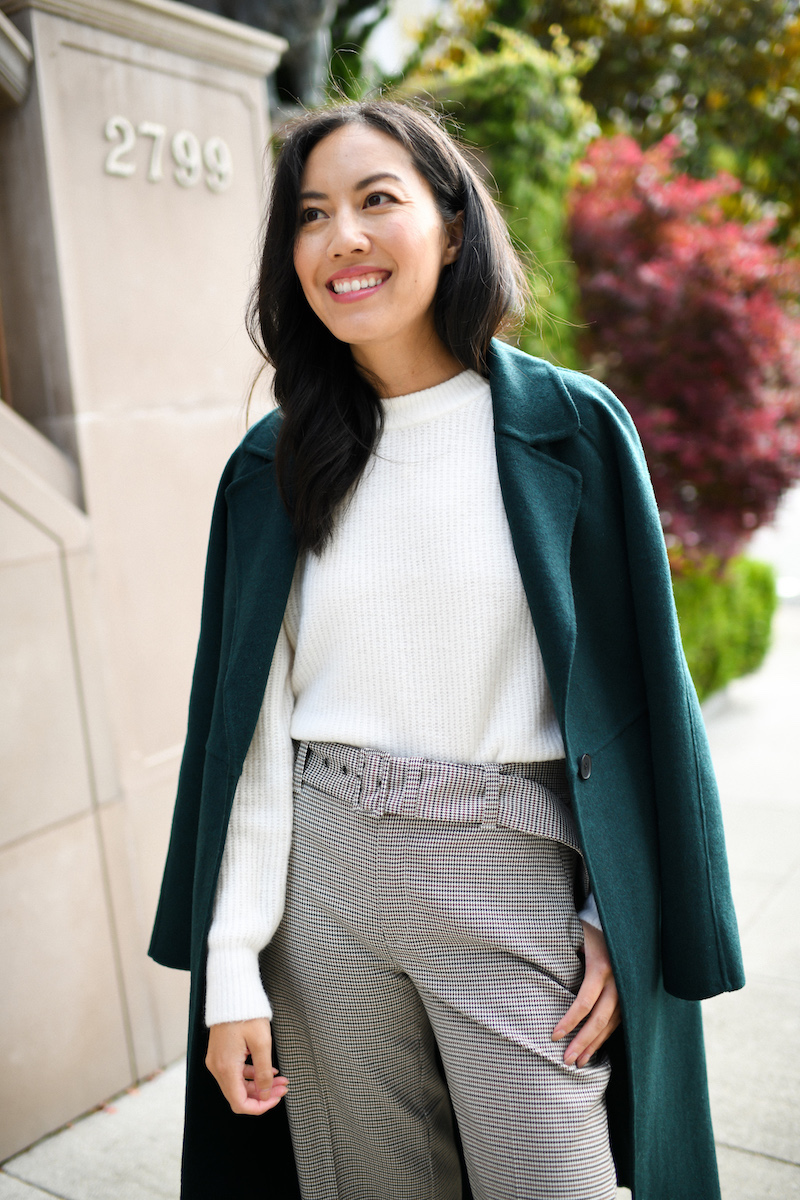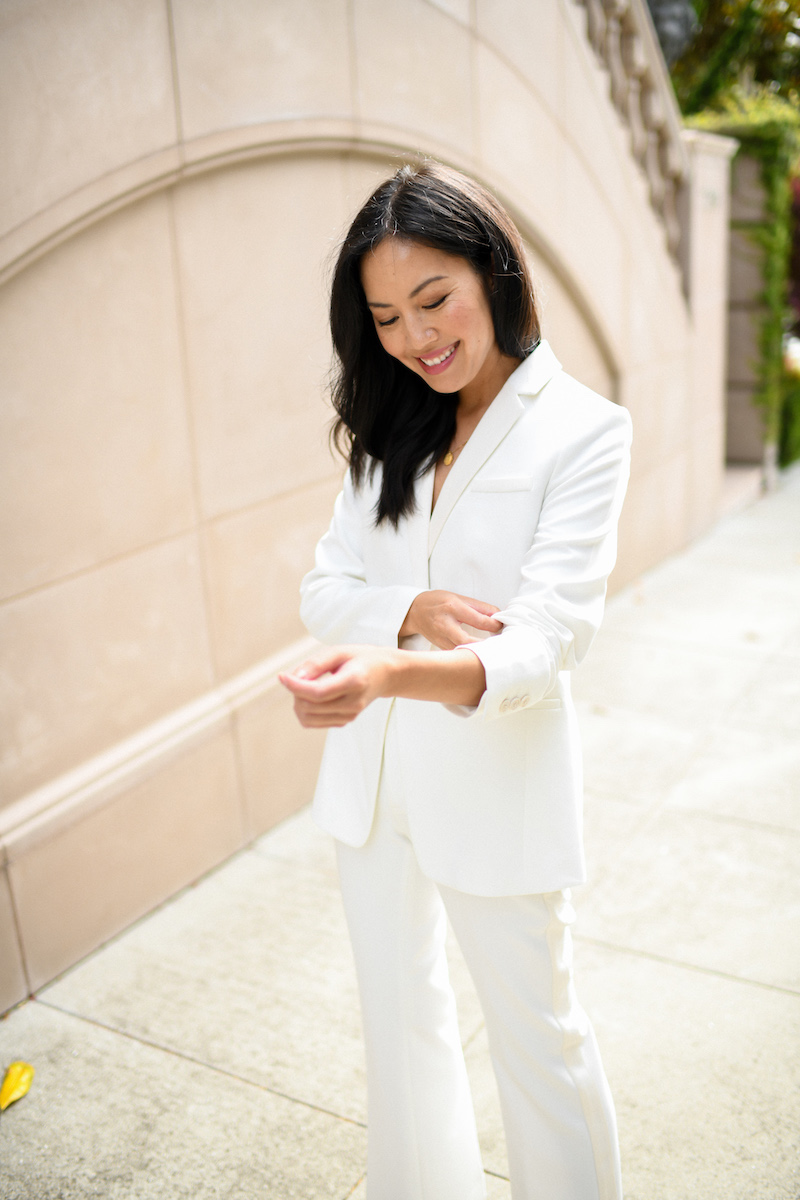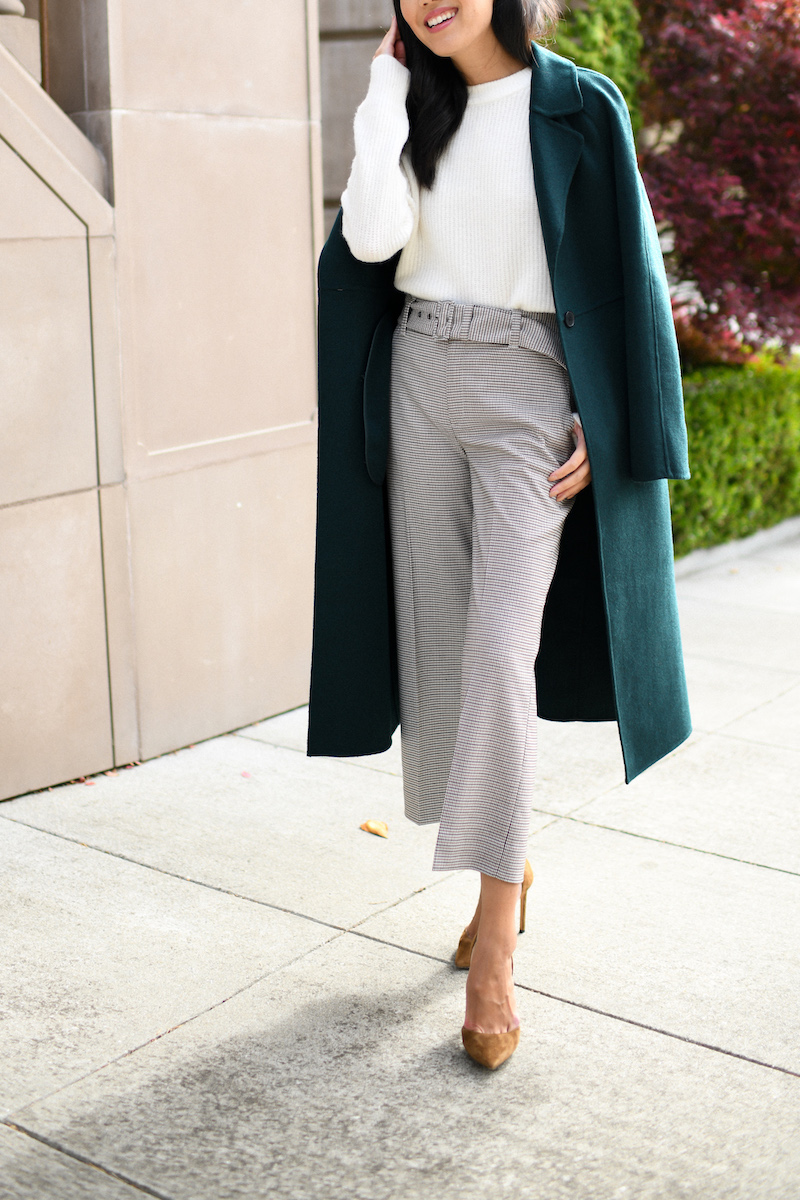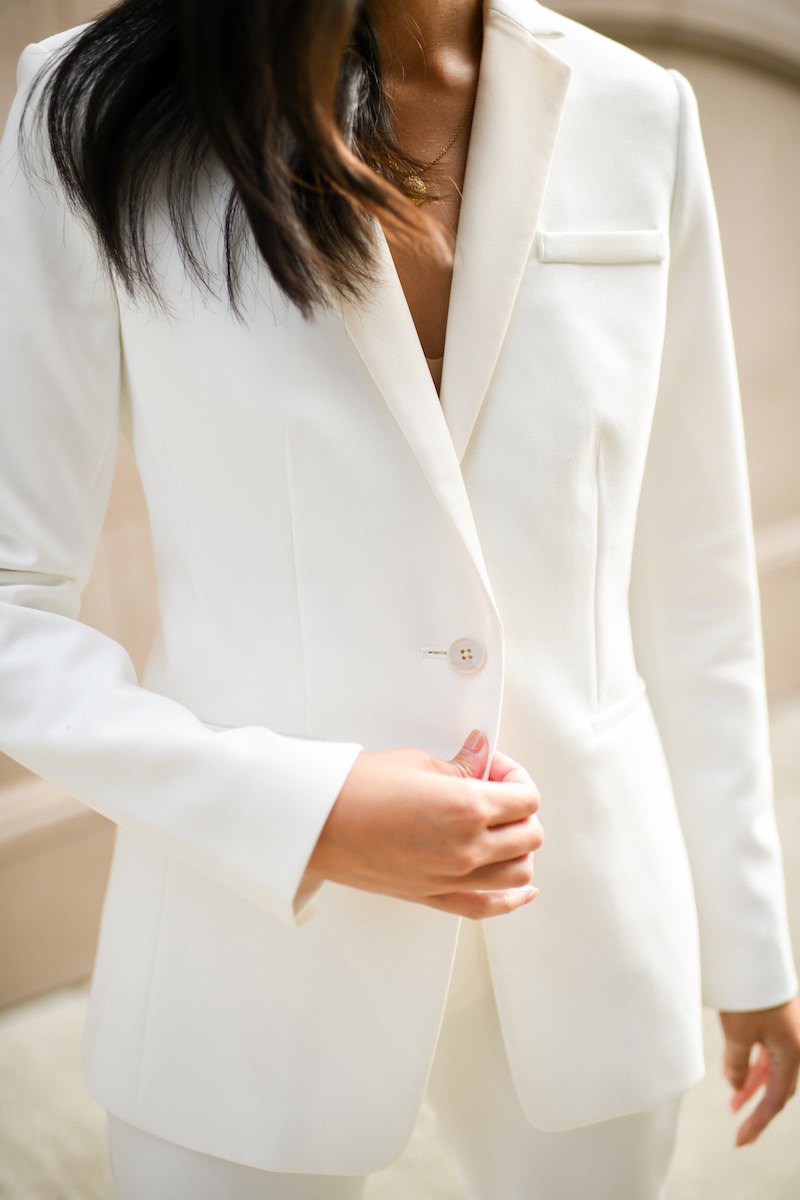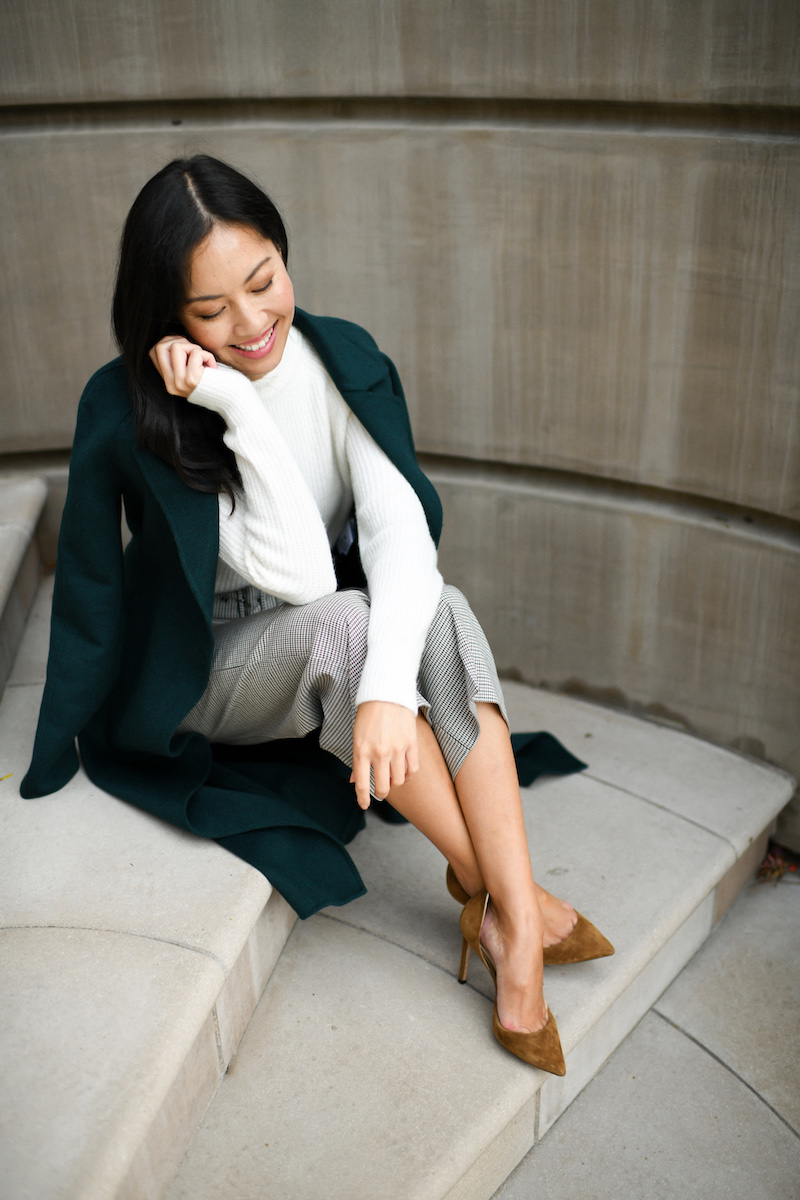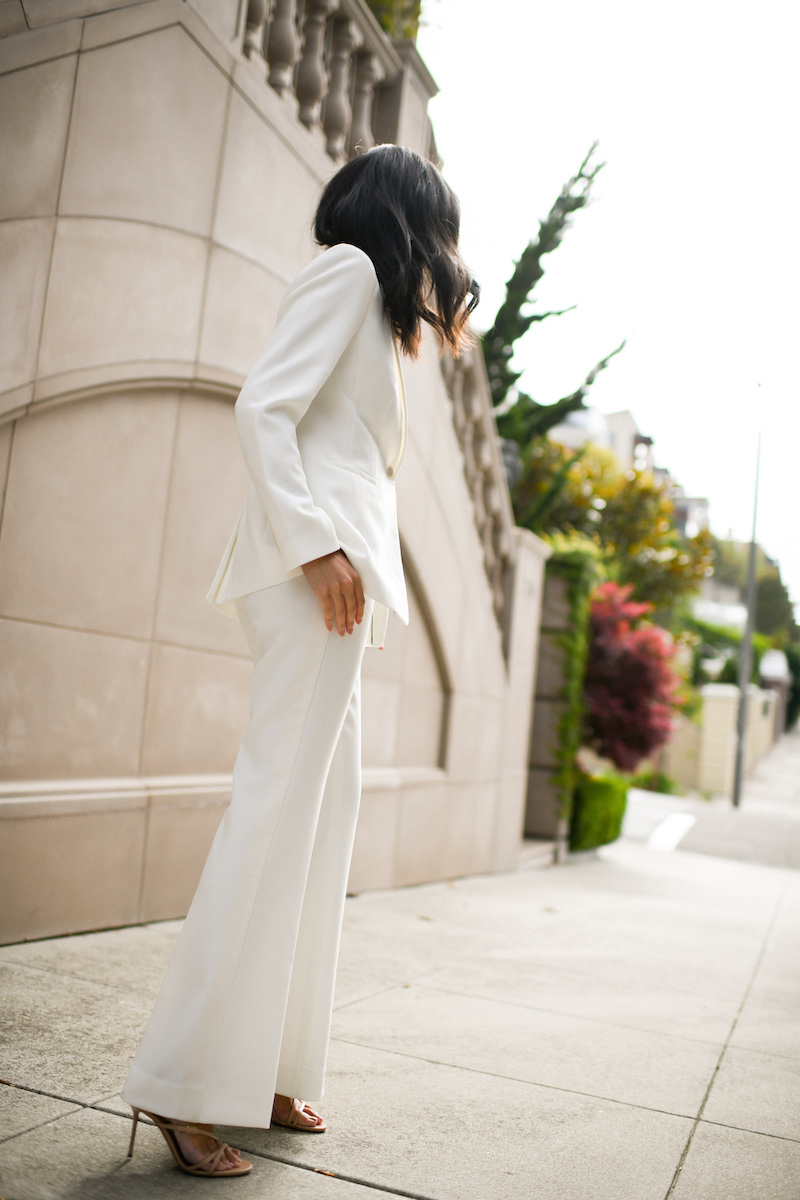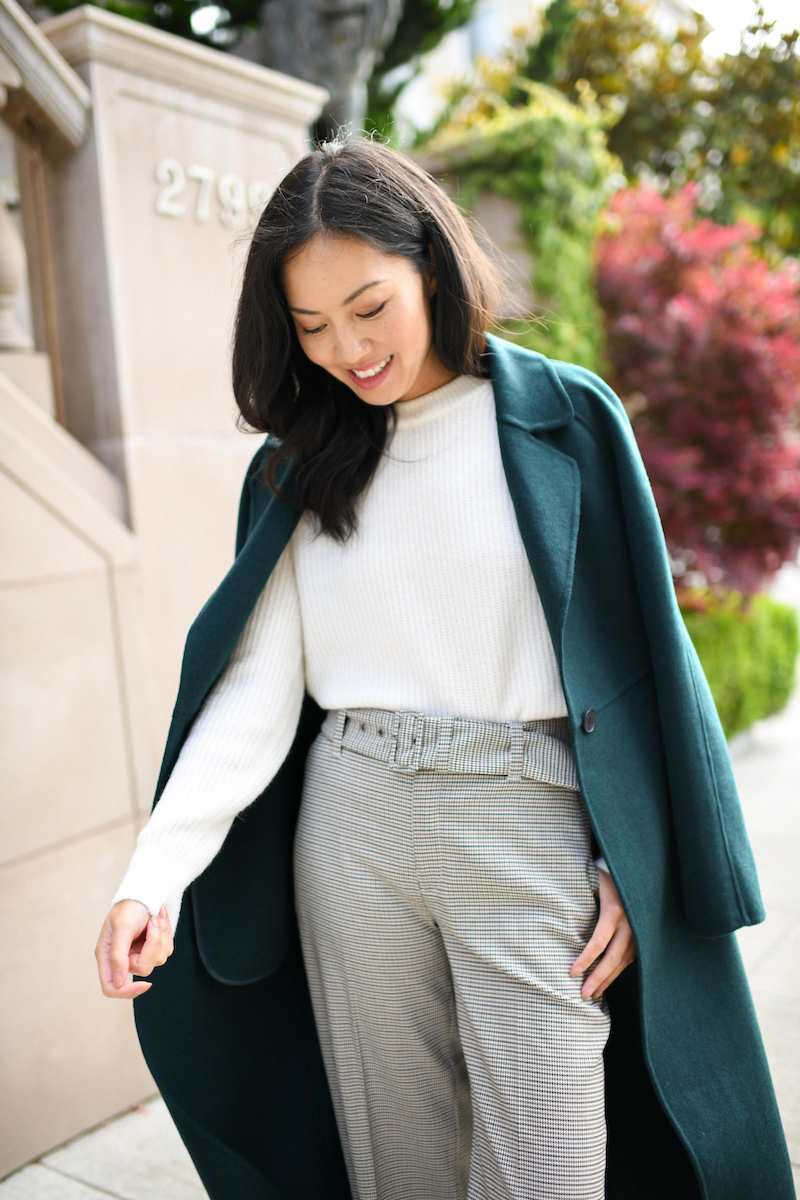 I can't describe how excited I am for the holidays – something about the crisp and cool weather just brings visions of holiday get togethers, a decorated home and festive family time. Last year was the first time we stayed at home over the holidays (rather than flying to be with family) and I have to admit, it was really really wonderful. We miss celebrating with our bigger family but we absolutely love being at home and starting our own traditions with Lucia. And PS: it was Lucia's first time ever being home the night that Santa visits! That was really special.
I'm checking off a couple of holiday dressing essentials with my latest finds at Banana Republic:
Happy Wednesday and hope you're having a great week so far!
***
White blazer (here)
White trousers (here)
Green coat (here)
White sweater (here)
Houndstooth trousers (here)

Thank you Banana Republic for partnering with me on this post!