Mini me
October 28, 2019
Sponsored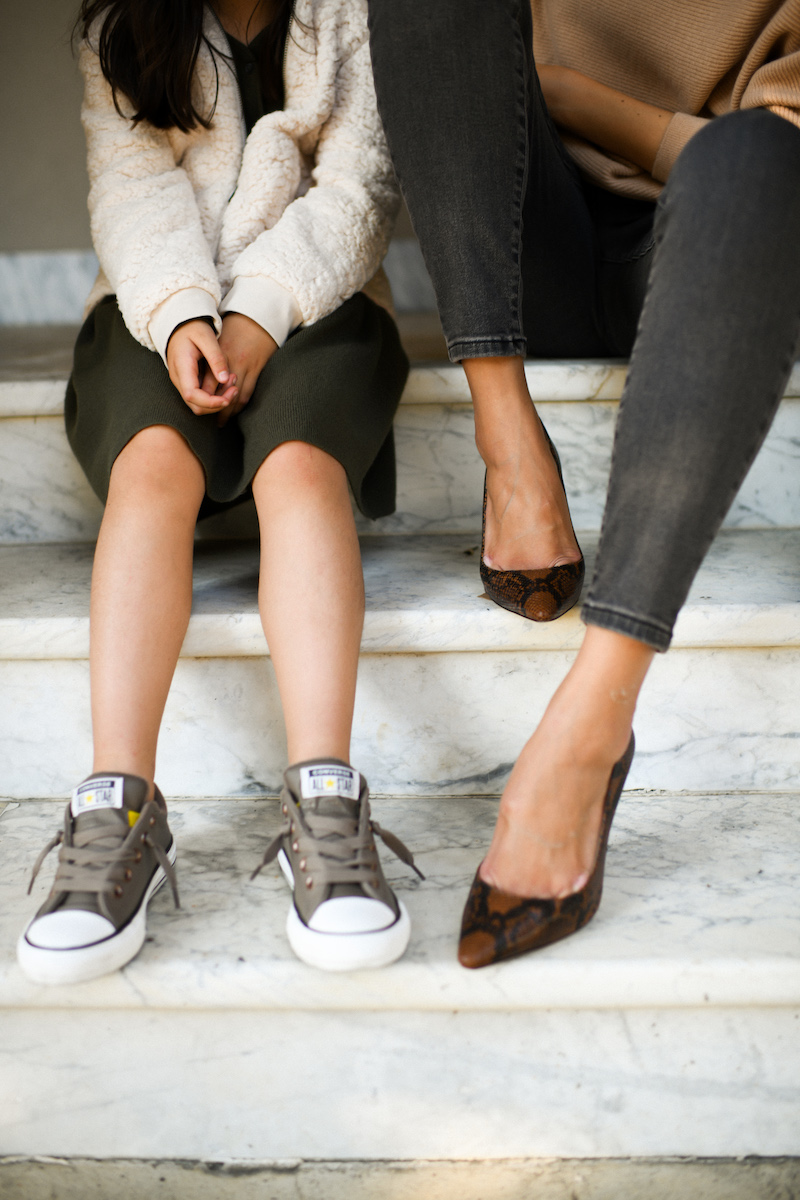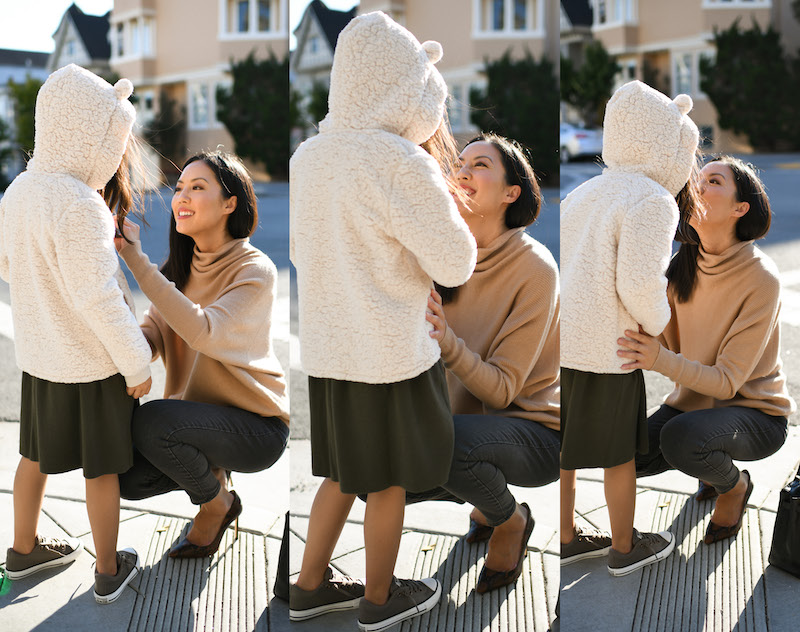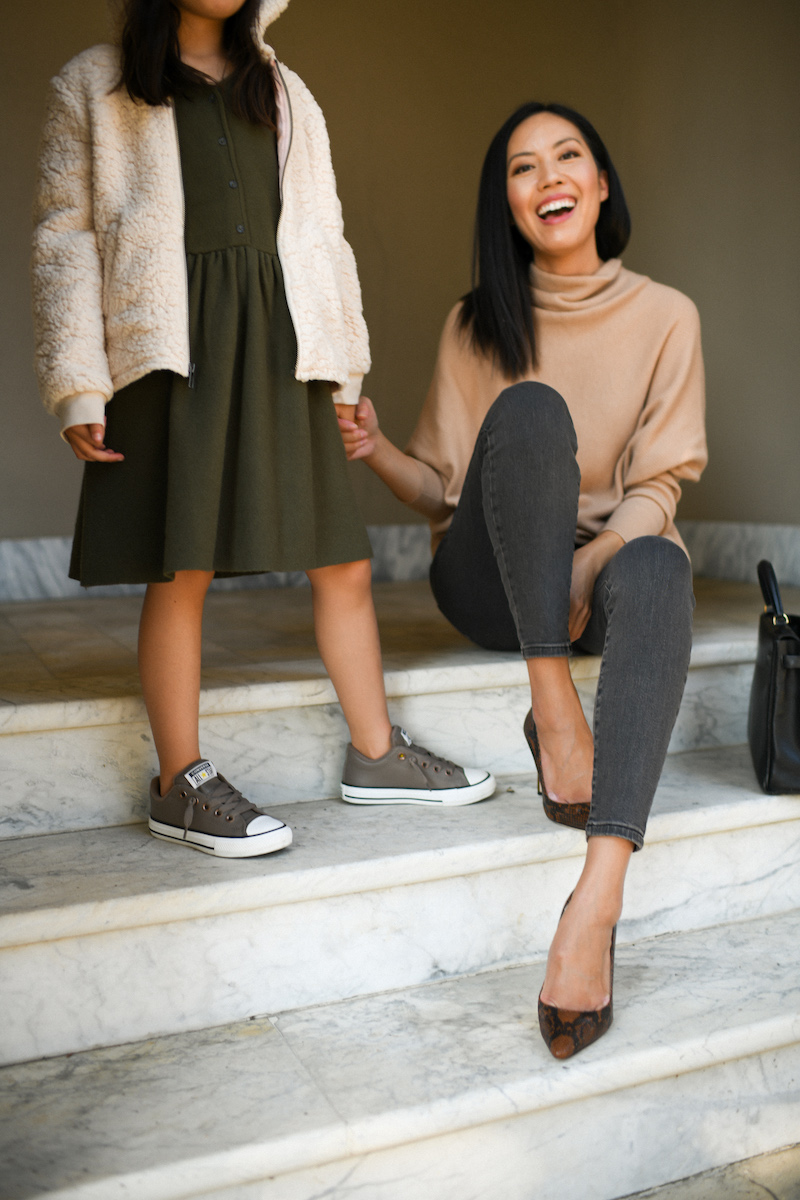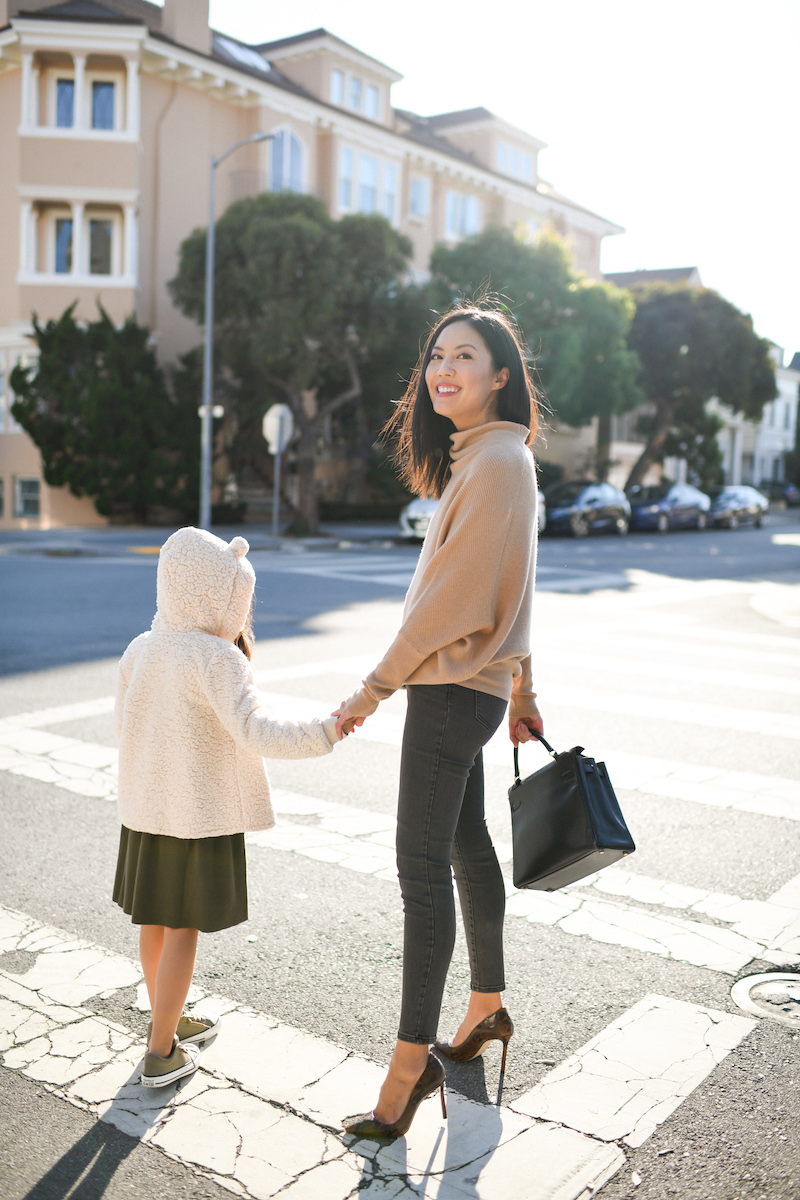 Lucia (pronounced loo-see-ya) is now a first grader. She is witty, assertive and fiercely independent. She's never shed any tears over a first day of school, or a drop-off of any kind for that matter. And she is so nurturing towards the littler ones. Makes my heart swell with pride!
Dressing this first grader has been interesting too – things I often want to buy aren't necessarily the things she wants to wear. But one thing is for sure: texture is everything. She loves anything soft and stretchy and feels too constricted in anything too structured or thick. Finding sweaters and jackets that she's willing to put on everyday? That takes some actual magic. She loved this zip-up jacket at Nordstrom instantly and now I can rest assured that she'll put it on (and keep it on!) as the temperatures drop. Magic, I tell you! I picked up a few more items at Nordstrom recently for her fall/winter closet – sharing those items below!
PS: I can't rave about the sweater that I'm wearing enough!! It is so beautiful and soft, it's easily my current favorite.
Thank you so much for stopping by and happy Monday!
***
on Lucia
Dress (here)
Jacket (here)
Sneakers (they have a fleecy lining! and no tie laces! here)
on me
Sweater (this one is so, so good!! Soft, stretchy, cozy and drapes so elegantly. here)
Jeans (here)
Heels (here)
More items I've found for Lucia's closet:

Thank you Nordstrom for partnering with me on this post.