Traceable Leather
October 21, 2019
Sponsored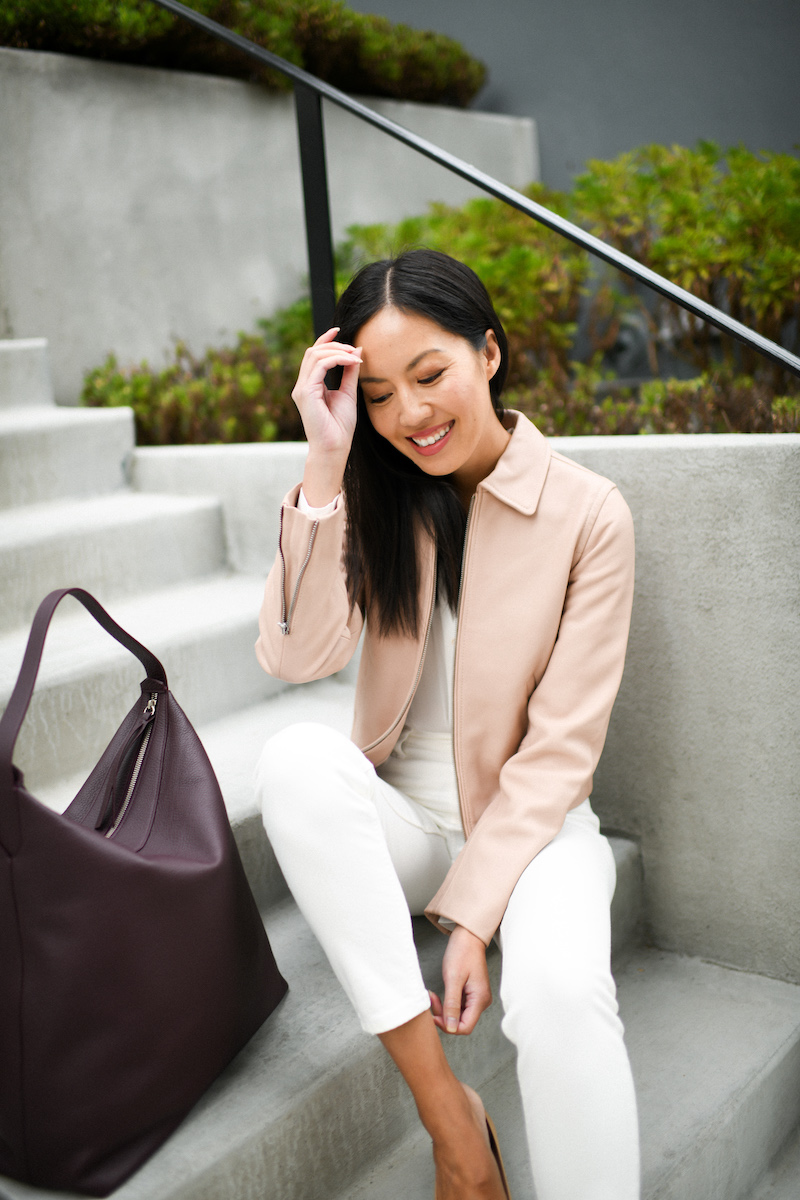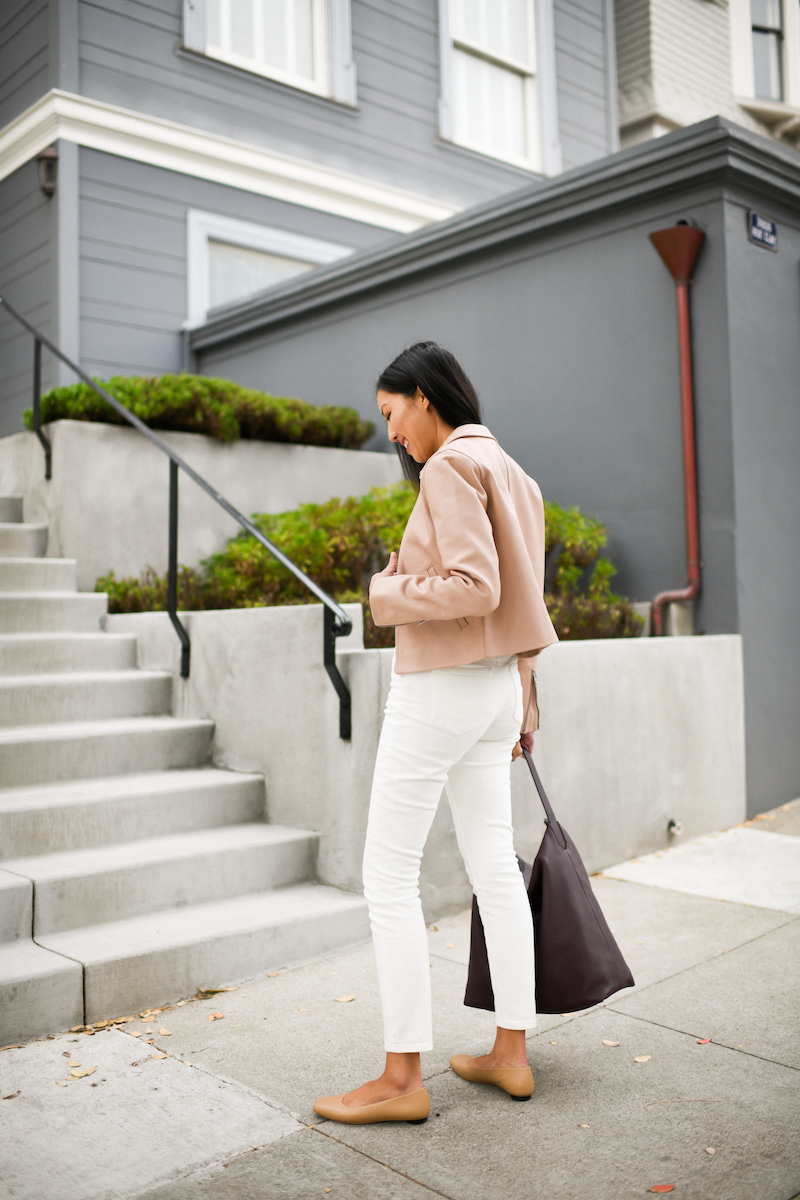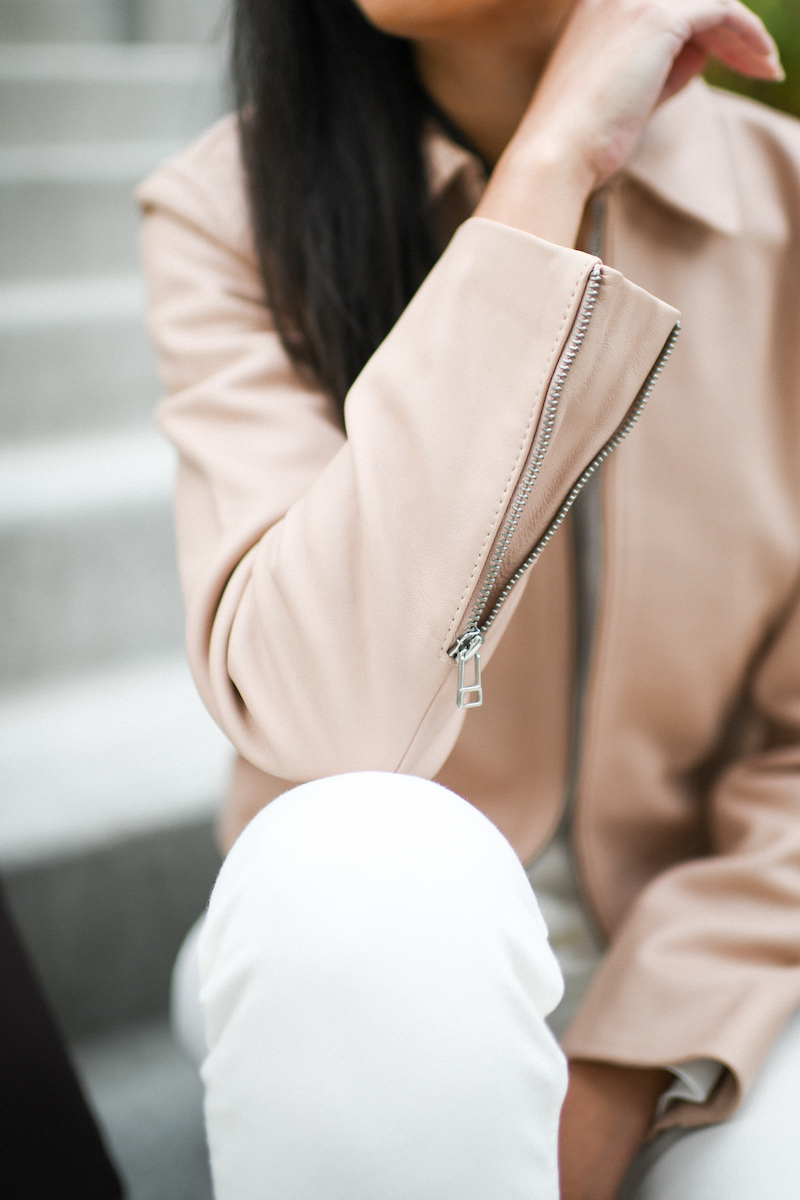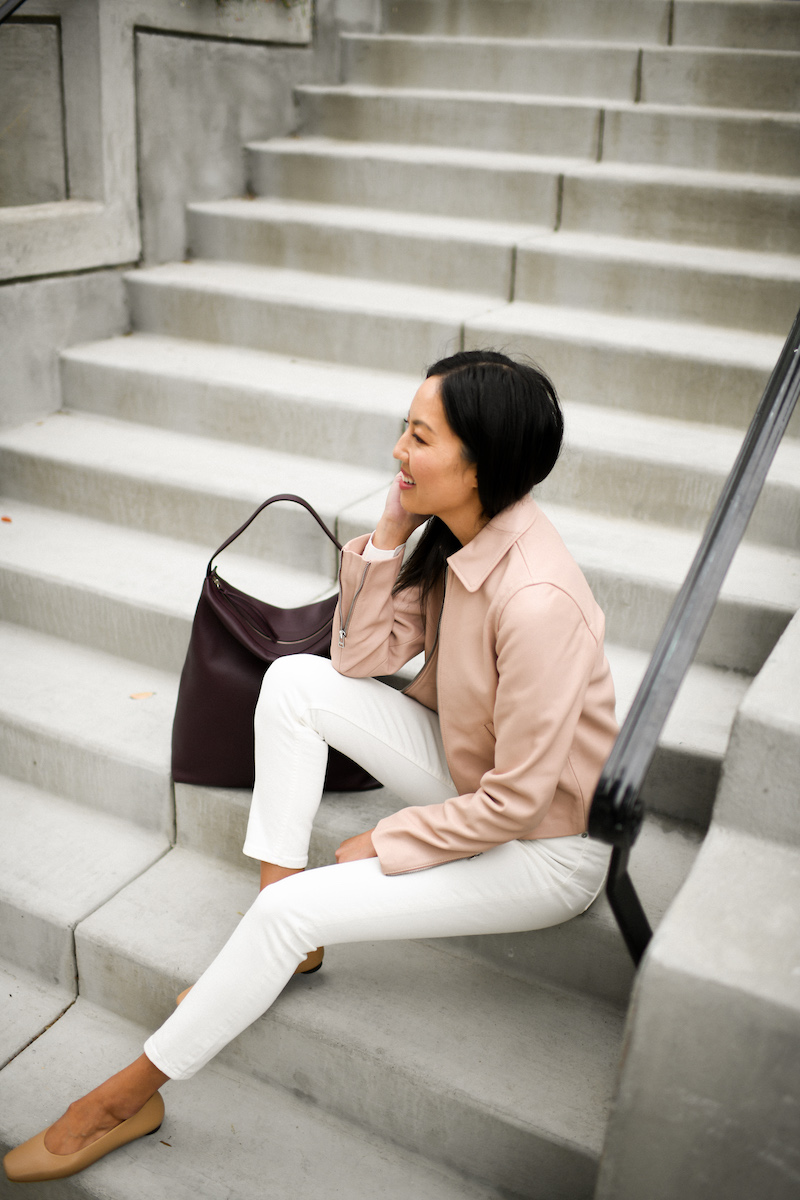 Good morning and happy weekend!
Exciting news for all the Everlane fans out there (me! me!): they've launched their first leather jacket today. True to Everlane's minimalistic aesthetic, the jacket has a classic, modern silhouette with a clean matte finish. The details are simple but stunning. And true to their ethical sourcing philosophy, it's made of premium, traceable leather. They set out to ensure that every step of the process was as traceable as it could be: from farm, to tannery, and garment factory.
The best part?
It's a beautiful leather jacket for $298 – a fraction of what a similar item would cost in a department store. I absolutely love the color (blush leather! it also comes in classic black and a beautiful muted blue). The style is sleek and polished and it is the perfect length to wear with high waisted pants or over a midi skirt (I'll be trying that next). It rivals so many other options in the $600-$800 price point that I've tried on – definitely a good find!
My go-to winter whites and this blush leather jacket = my perfect weekend look.
***
Leather jacket (here)
Blouse (here)
Jeans (here)
Flats (here)
Purse (here)