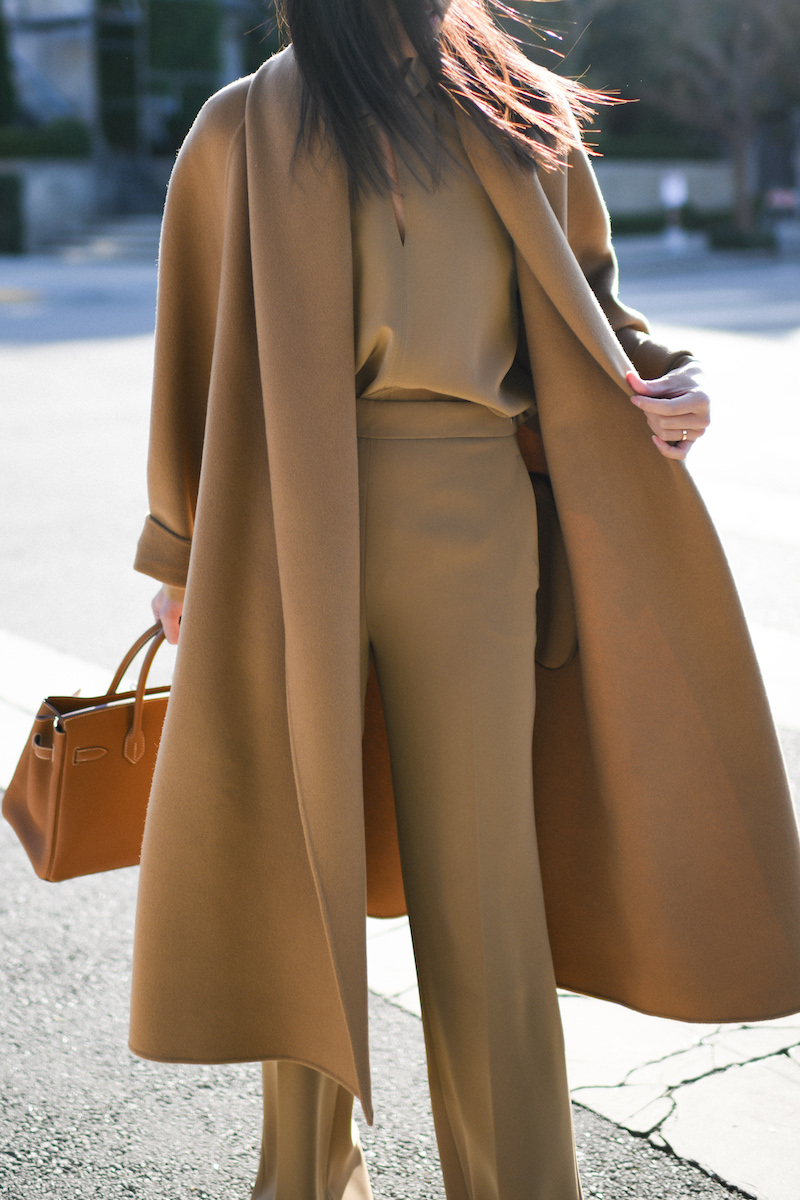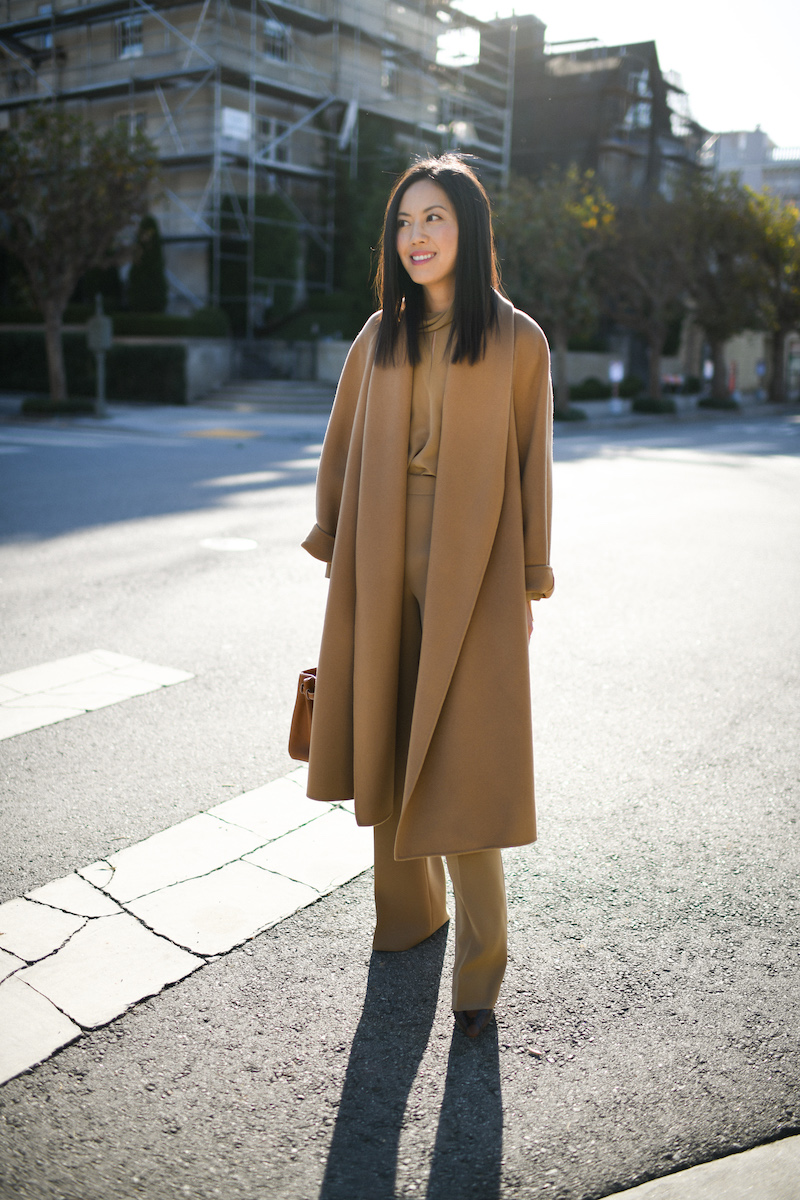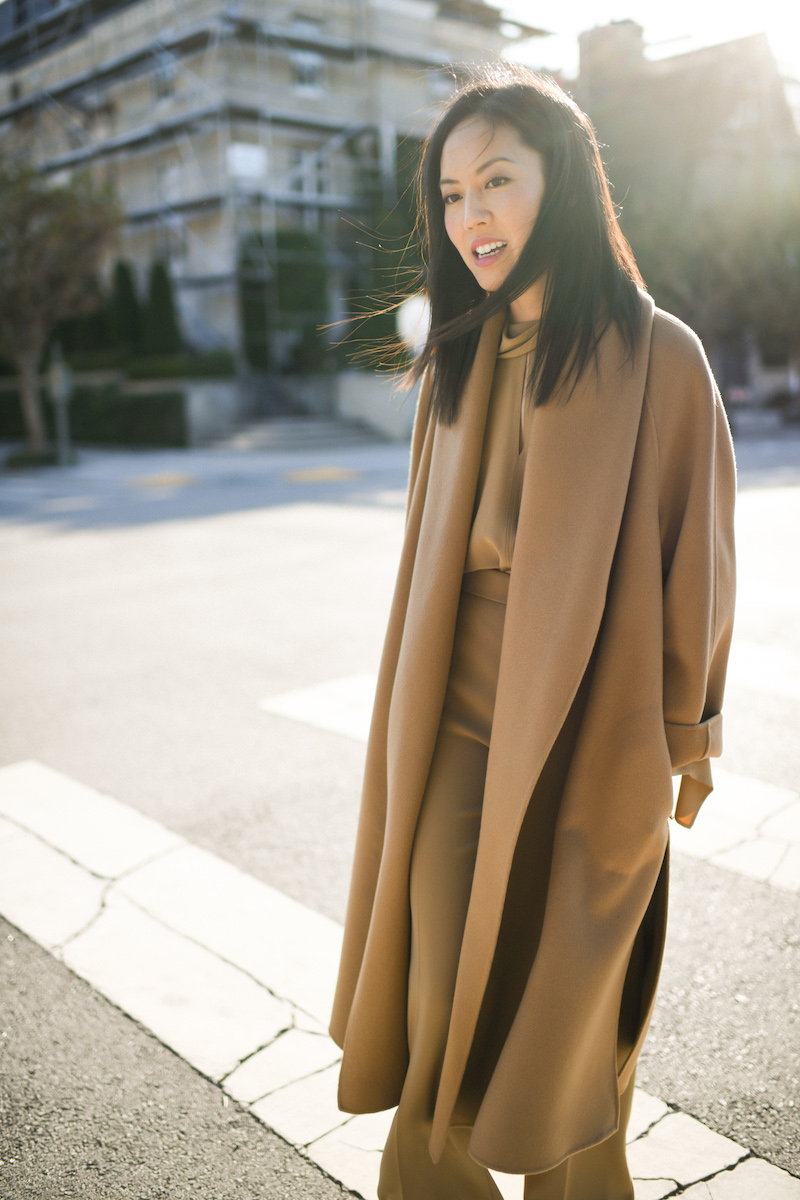 Feeling extra feminine and luxe in this all-camel outfit. In Kindergarten, Lucia told her teacher that her mom's favorite color was…camel. True story! I was both mortified and proud in the same moment. HA.
Hope you have a wonderful weekend, happy Friday!
PS: I've found my all-time favorite PJs (and I even bought a second set!) – and my husband says they're his favorite too! They're flattering, stretchy and oh so comfy. Top is here and pants are here.
***
Coat (here)
Blouse (here)
Pants (here)
Heels (here and here)
Purse (similar bag on consignment here)
Getting a head start on some holiday gifts…these are all under $50: