My List at Bloomingdale's
November 1, 2019
Sponsored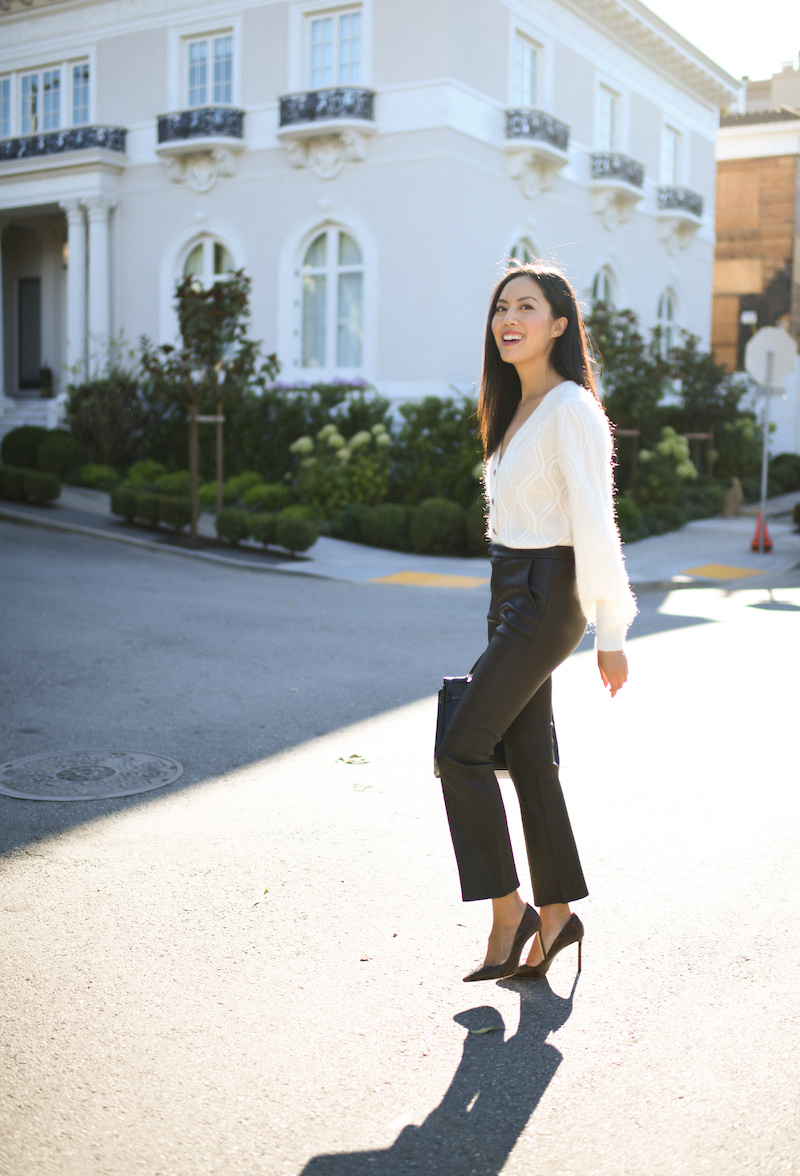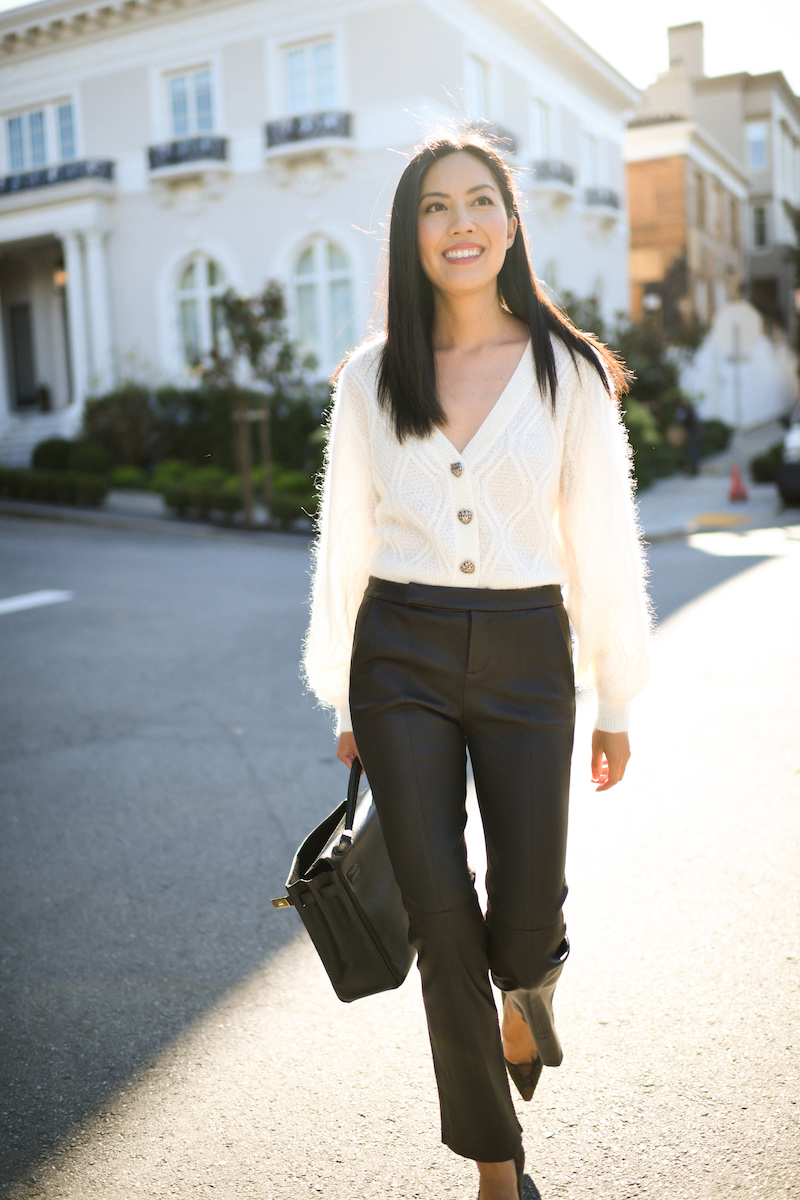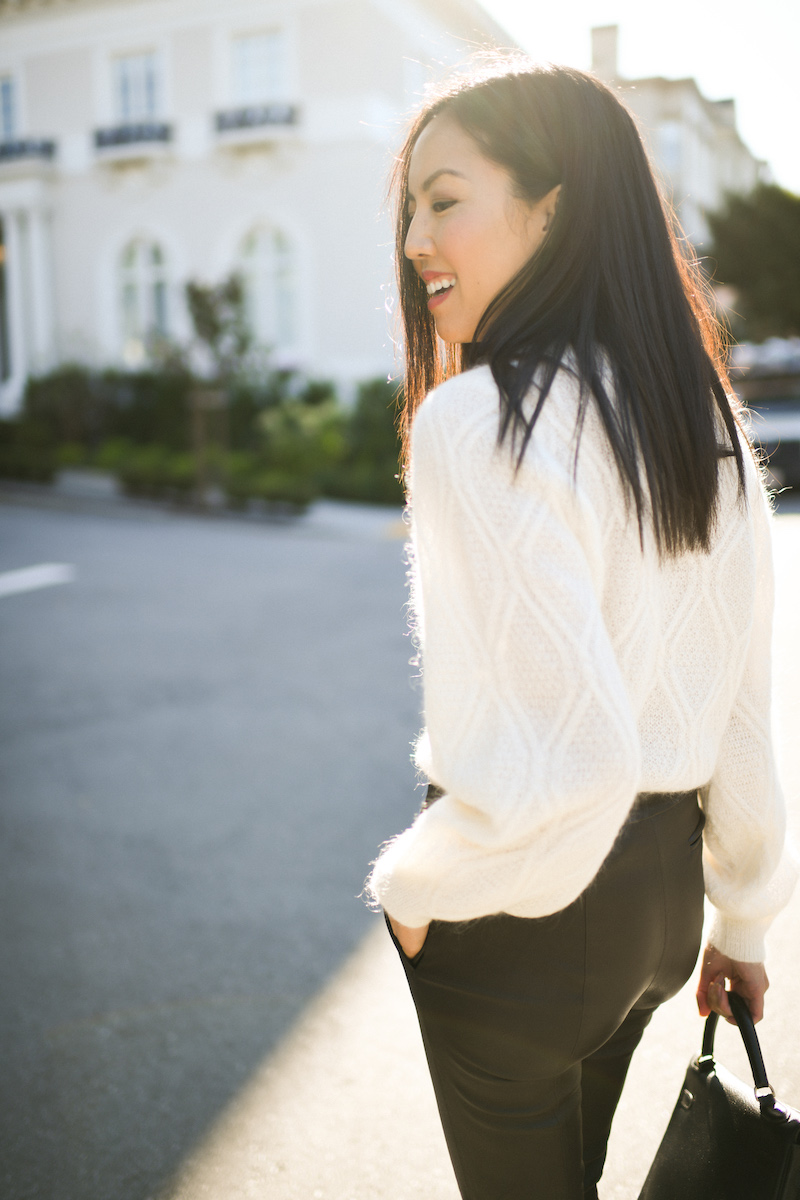 Recently on our weekly date night we were able to connect with a friend over dinner – a reminder that we should be doing it more often! I wore leather pants (whoa! it's been years since I did that!) and this cozy, fluffy sweater from My List at Bloomingdales. It's the latest way to shop: rent, return and repeat! I curate my selections into a Closet and each box features 4 items from my Closet. I can keep them as long as I like and exchange them when I'm ready. A nonstop rotating wardrobe of fresh new pieces! Plus new arrivals drop twice a week so there are endless options. (PS: use my link here to get $75 off a 2 month subscription!)
Here's what I received in my first shipment:
The theme is pretty simple for me: I'm excited to use this rental service as a way to try out new trends and styles that I might not otherwise commit to buying. I also recently added these to my list, hoping they'll come once I send back these items: this Reiss dress, this BLANKNYC blazer and this Line & Dot sweater.
And guess what? I loved wearing these leather pants! Experiment success.
Use my link to subscribe and get $75 off your 2 month subscription with My List at Bloomingdales here!
***
Cardigan (here)
Leather pants (here)
Thank you My List at Bloomingdales for partnering with me!