Paris! (One)
November 15, 2019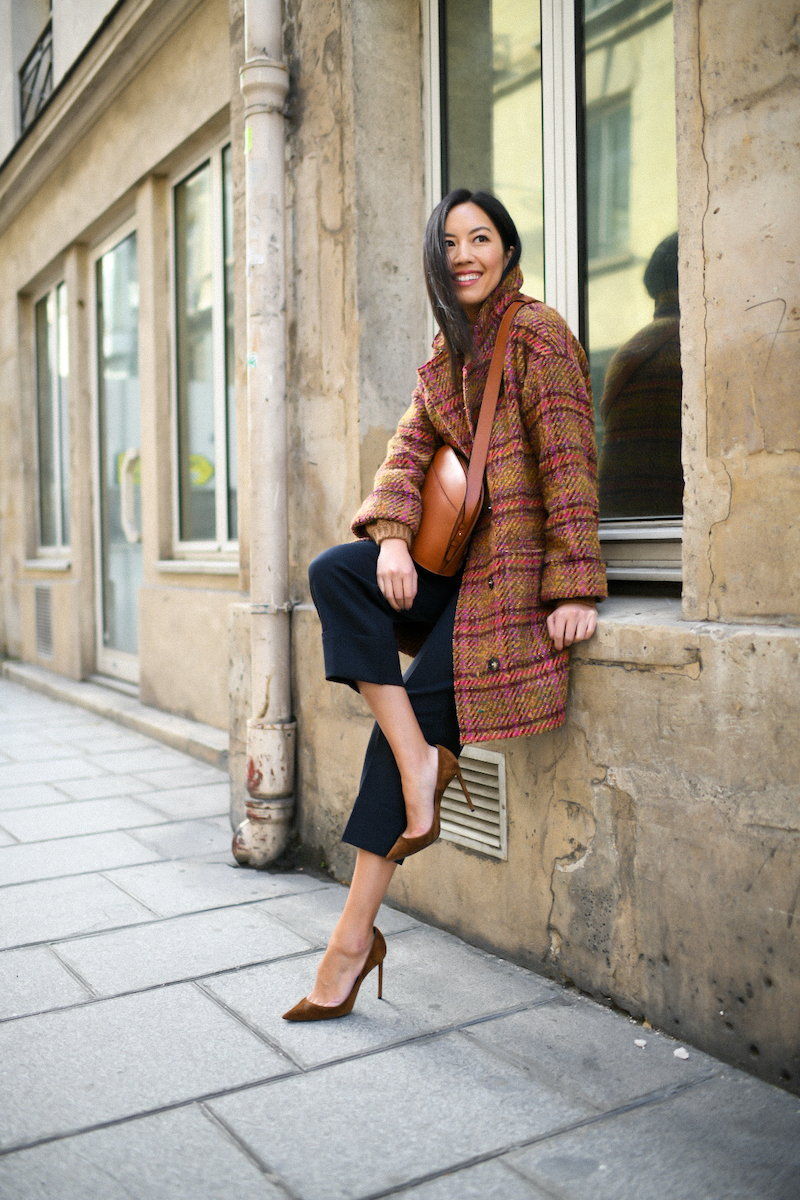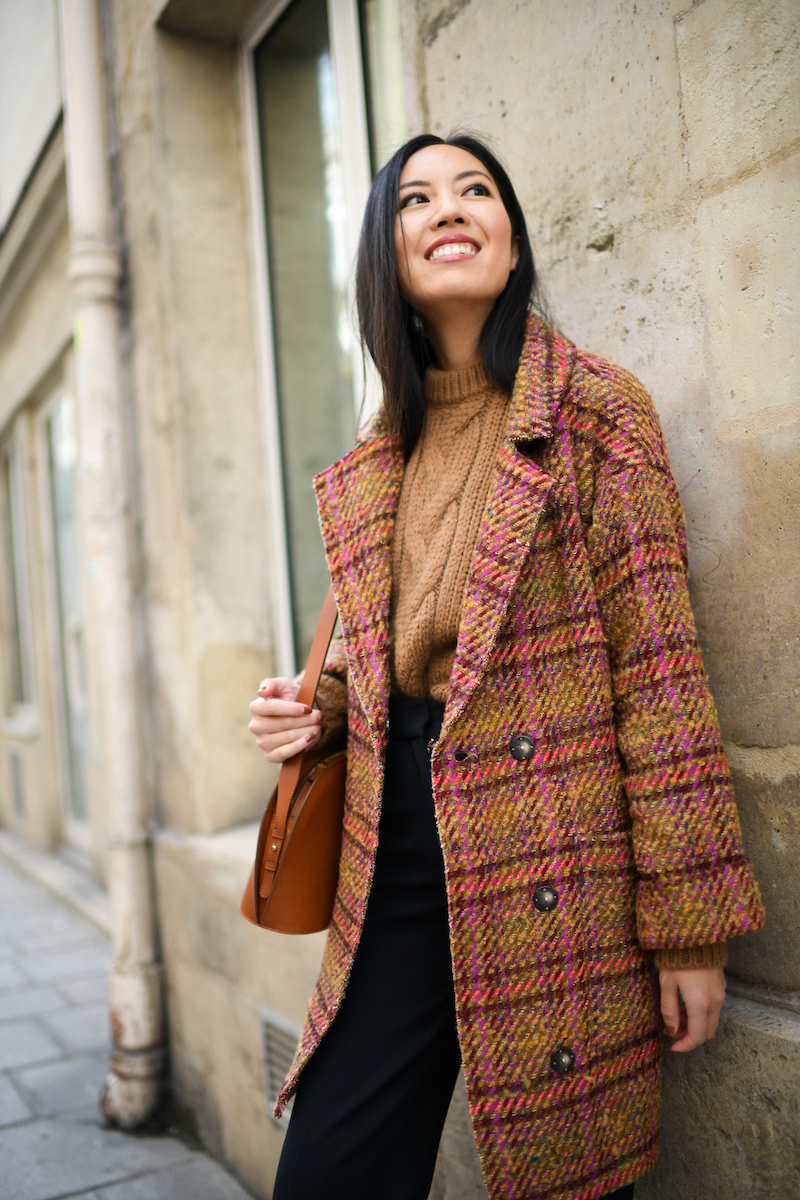 Paris! What a trip. We had a wonderful time showing Lucia all of the sights and she reminded us what an incredible traveler she is: easy going, able and willing to walk for miles on end with no complaints, eating everything we eat and genuinely interested in doing, seeing, experiencing. It was a joy to watch her take it all in, and so meaningful to me as I have made countless trips to Paris throughout my life to visit my grandparents, aunts, uncles, cousins and eventually for work.
I'll be compiling a full recap of what we did and where we ate – it was the first time I fully researched for Paris in advance and I had a lot of fun doing it.
Hope you have a wonderful weekend and thank you so much for stopping by! Happy Friday!
***
Jacket (here)
Sweater (here)
Pants (love these – I wore them twice on my trip! here)
Purse (here)
Heels (similar here for less)
PS: We came back and the weather is officially Fall going into Winter (for SF, anyway!) – instantly makes me crave a beach vacation… if only! Here's what I would pack: