A Holiday Toast with Chloe
December 6, 2019
Sponsored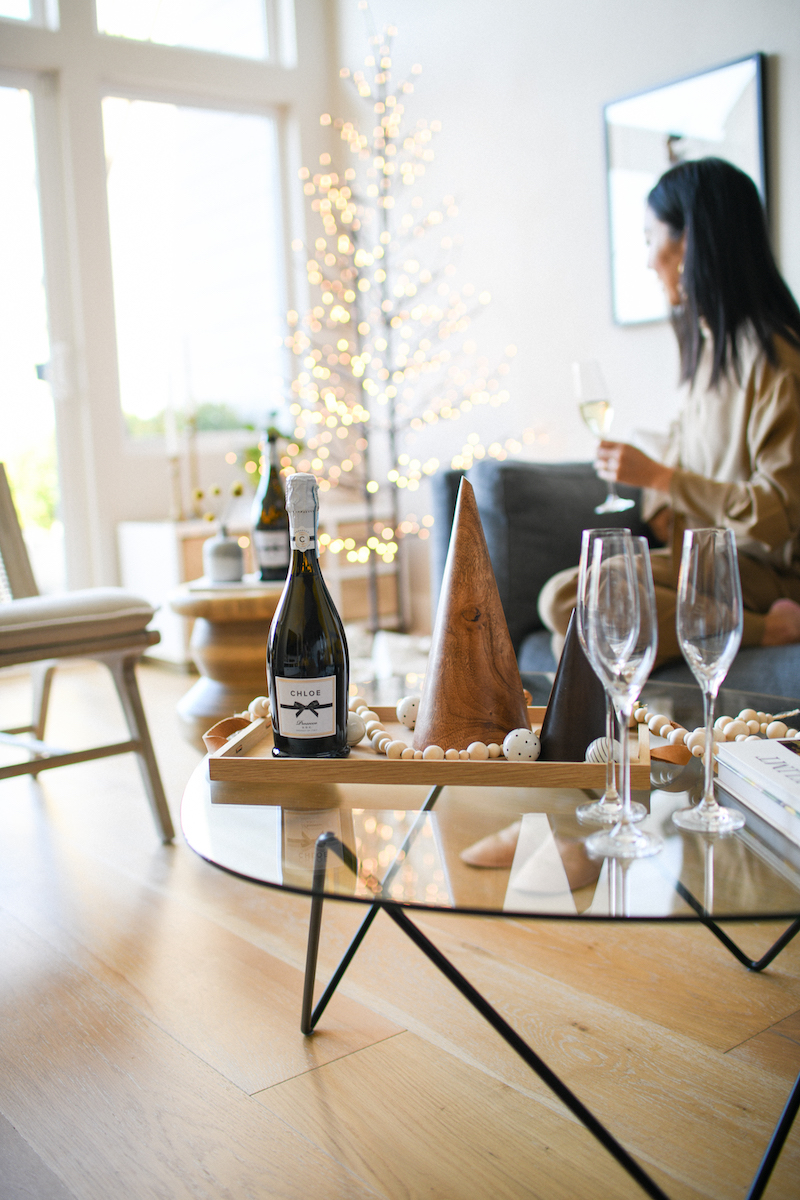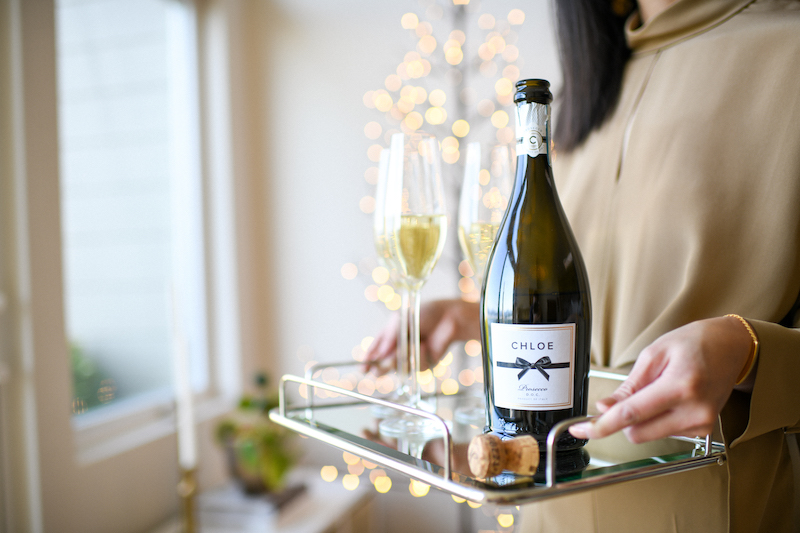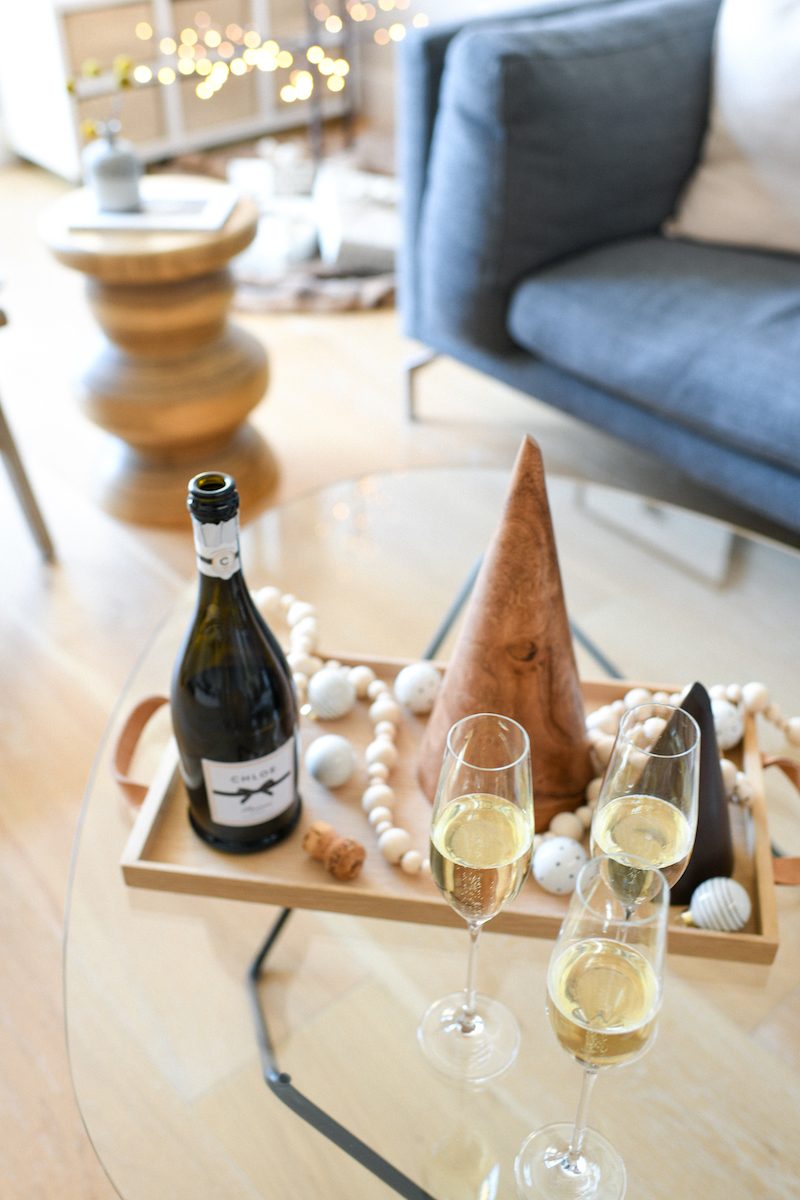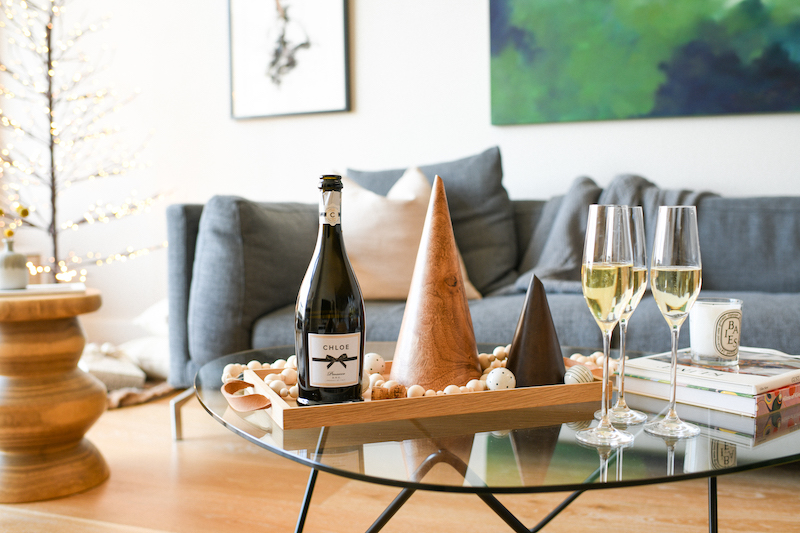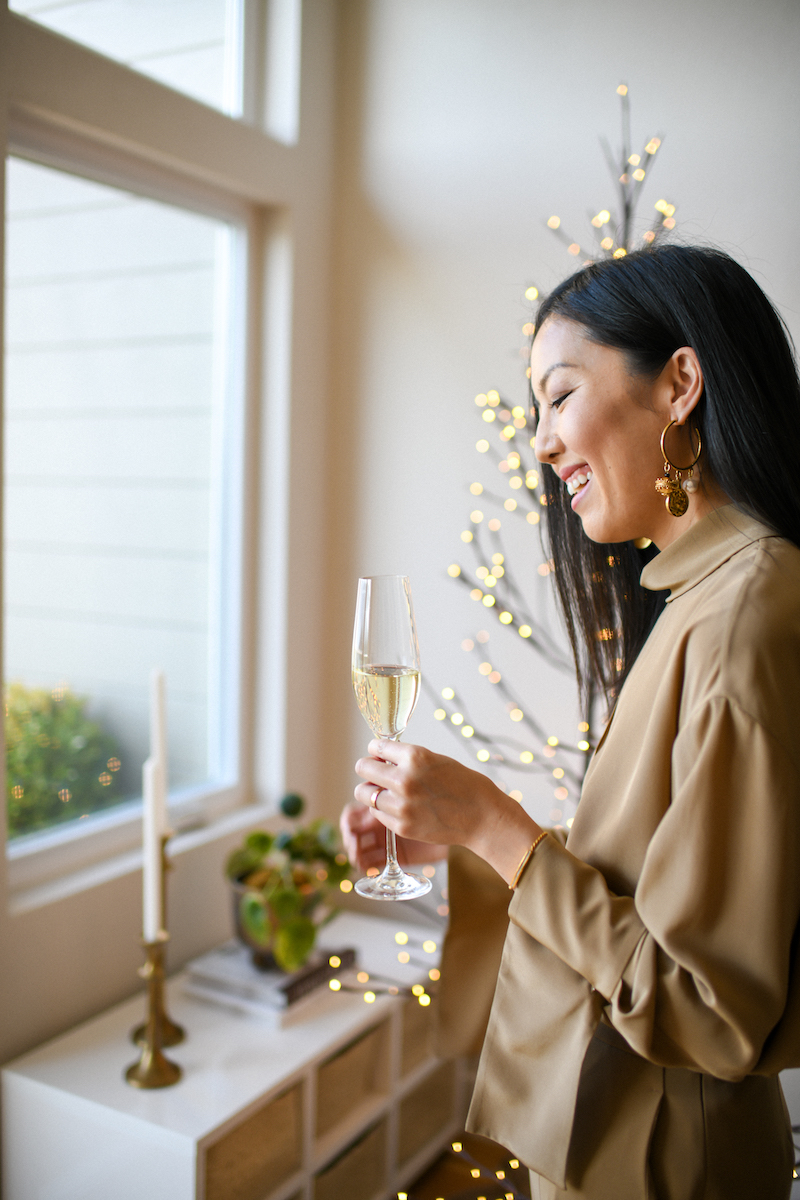 Thank you Chloe Wine Collection for sponsoring this post!
'Tis the season! We love the holidays and since our earliest years of dating we've been throwing an annual holiday party with friends. 12 years, 3 homes, 2 dogs and a daughter later… our holiday parties look a little different now but they are just as fun and special because they're still filled with people we love.
Now that our parties involve children, we try to come up with fun themes and activities for the kids. This year we're going with a "Milk and Cookies" theme for Santa – so many fun games and activities planned for them!
Something that hasn't changed? The holiday toast (aka the adult version of milk and cookies, ha!)! Popping open a bottle of Chloe Prosecco to get the night started, because bubbles always make everything more festive. The Chloe Wine Collection is developed by acclaimed Winemaker Georgetta Dane, and includes Prosecco D.O.C., Sonoma County Chardonnay, Valdadige D.O.C. Pinot Grigio and others. The name itself is from the ancient word "blooming," and the wines we've enjoyed by Chloe are radiant and blooming in flavor. I absolutely love a Prosecco and this one is fruity and balanced, easy drinking and, better yet: easy toasting! PS: if you love a holiday cocktail, some delicious recipes with Chloe Prosecco are here. My pick would be Chloe's Scarlet Spritzer.
Hope you're having a wonderful holiday season and thank you so much for stopping by!
For more on Chloe Wines, visit this page here.