Chestnut
December 19, 2019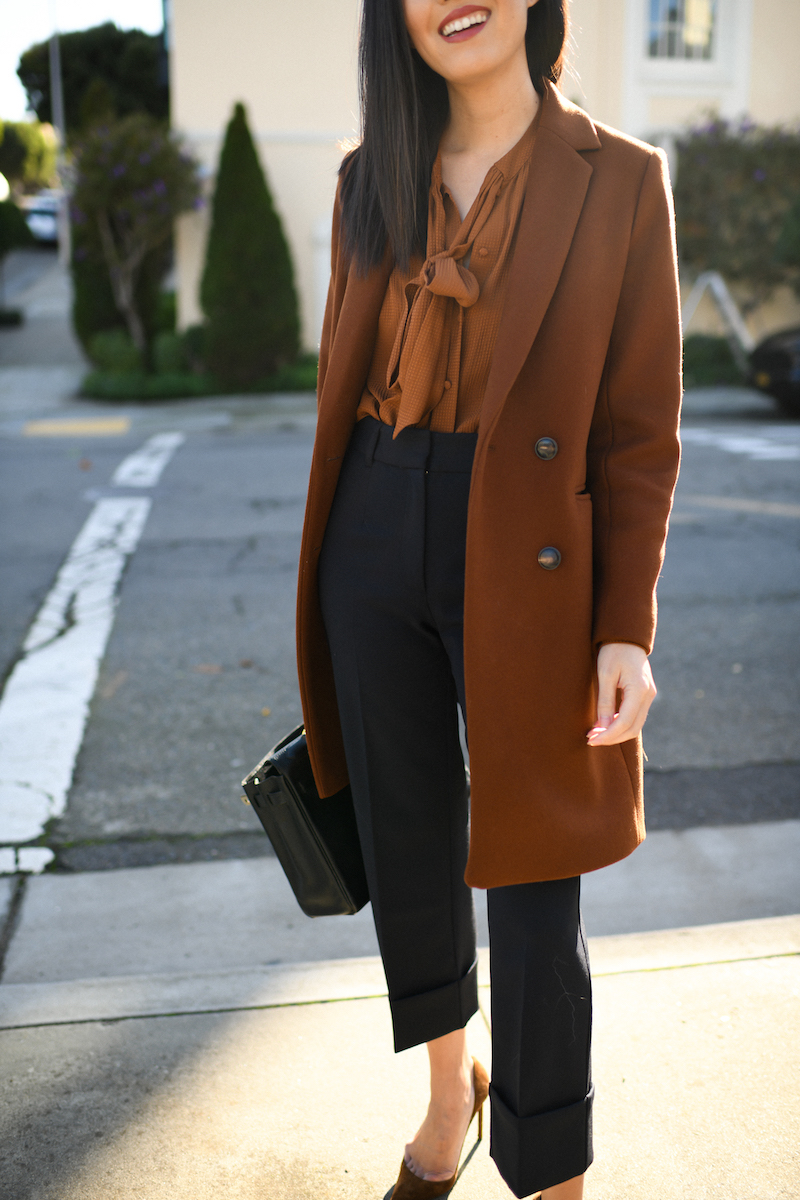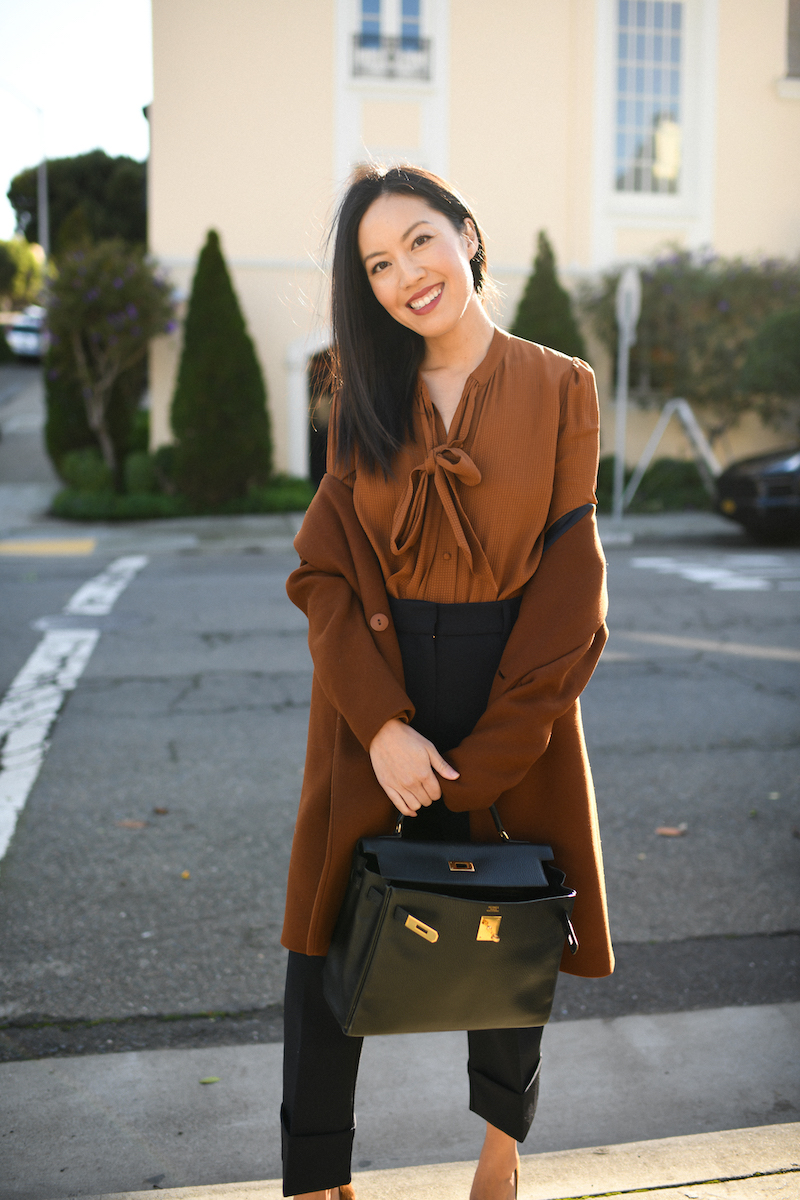 Phew. I did it! We wrapped and shipped all of our family and friends' presents – just in time for Christmas delivery! Next up: holiday cards. We'll need to start an assembly line to get those out the door!
Hope your holiday season is going well so far – I am SO looking forward to a few days off with Lucia at home. Happy Thursday!
PS: In love with this top and this coat – wish they still had my size!!!
***
Blouse (here)
Coat (here)
Trousers (here)
Bag (here)
Heels (similar for less here)
Lips (this really is my new favorite color for the winter season!! in "rosewood" here)