Merry Christmas!
December 25, 2019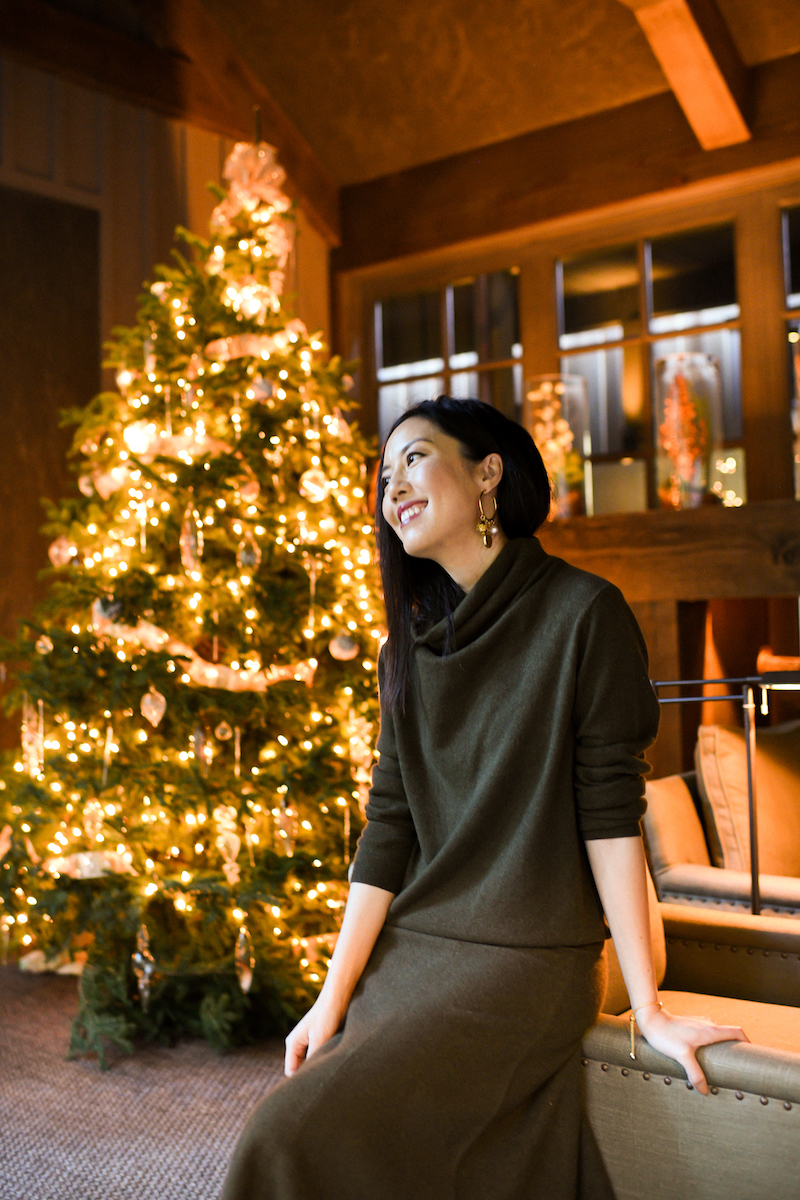 It's very possible that as you're reading this I'm figuring out a way to mess up our special Christmas breakfast… because it's a grand idea for a novice like me to try a whole new recipe for Christmas morning, right?! We'll see about that…
We have had a great time connecting as a family over the last several days. On the heels of Thanksgiving and everything else, I'm feeling an absolute wave of gratitude. For Lucia, for our families, our health and our puppies. For the experiences we've been able to share together.
And for you! Thank you so much for stopping by and for your support over the years – it means the world to me.
Merry, merry Christmas to you and yours.
***
Sweater (here)
Skirt (here)
Earrings (sold out but love these similar ones here)
Bracelet (here)
PS: This just got restocked in all sizes – it has been on my wishlist and is now 60% off!