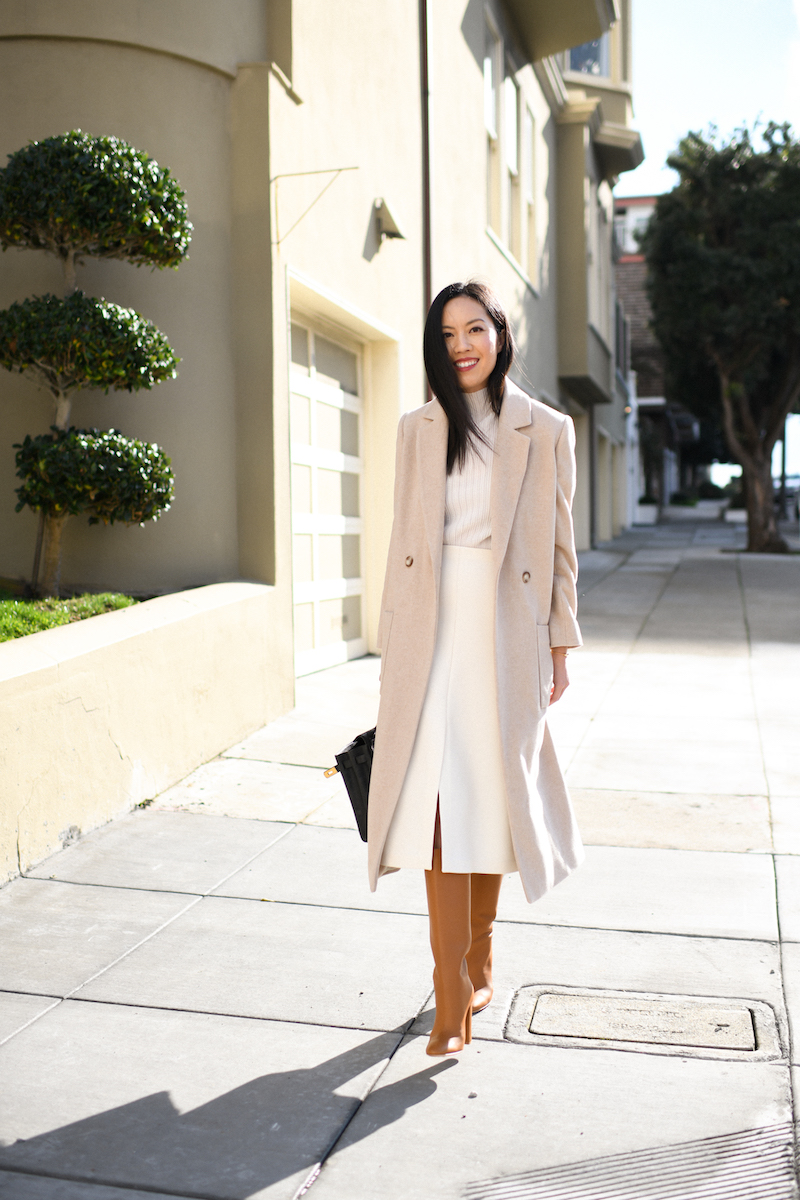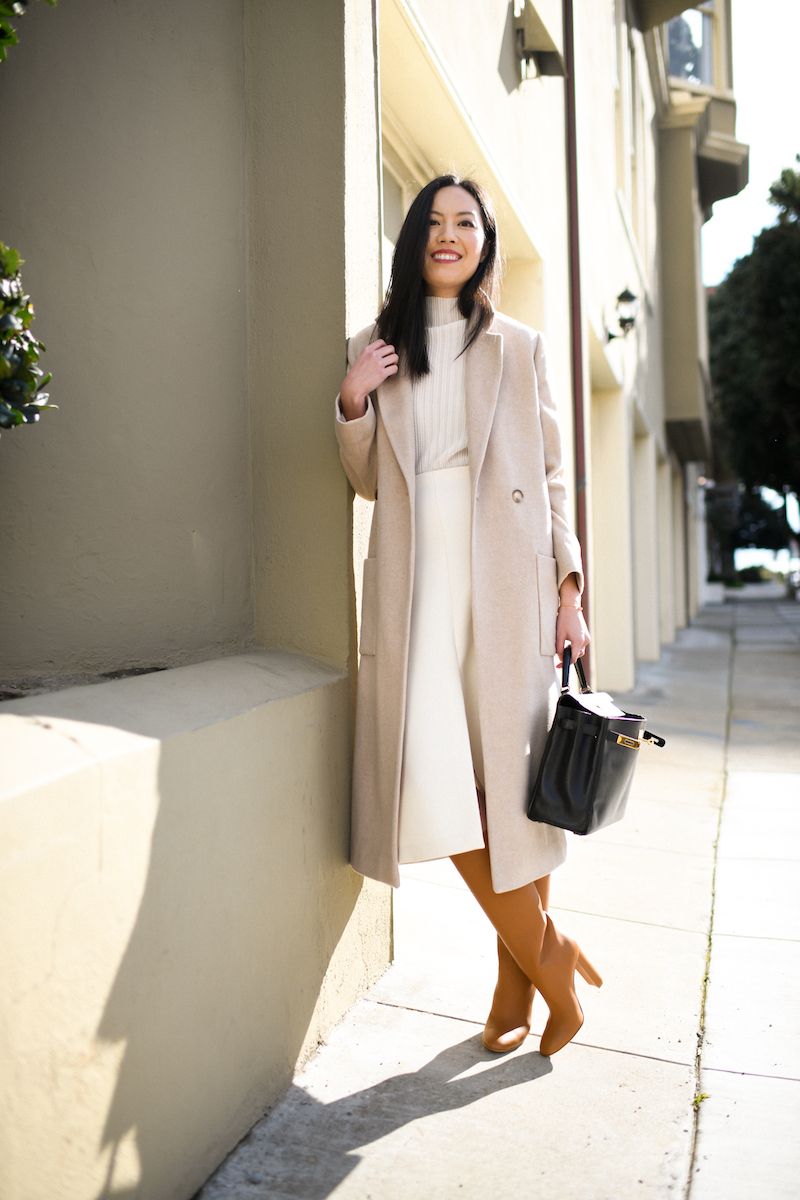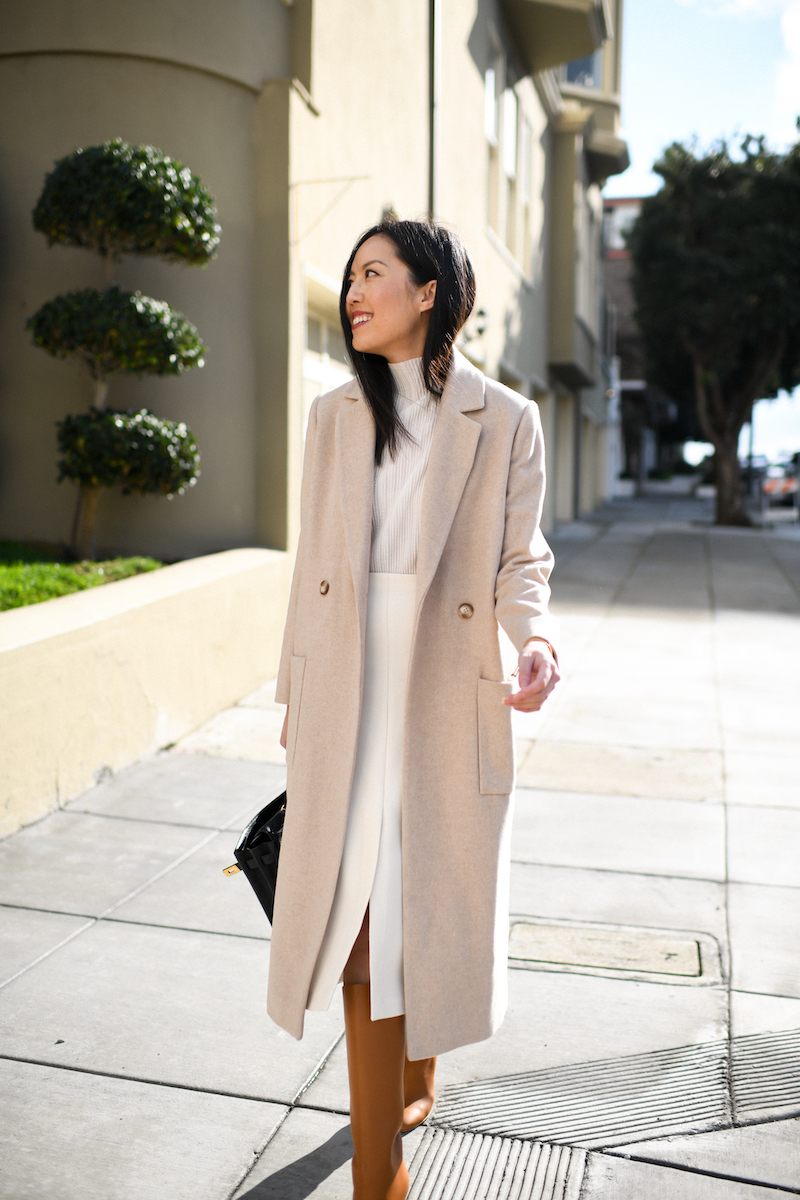 Some of my sale finds: this blouse (found it 70% off here; still available here and here), this skirt (found it 60% off; still available here in the same cut but different fabric) and these boots (found them 60% off but they're still available here). This pretty much sums up the totality of my designer sale finds this season: classic pieces in beige and camel. Wearing it with this coat you've seen again and again on the blog, it's a good one!
Hope you all had a good weekend – thank you for stopping by!!
PS: My pinstripe suiting dress I wore recently just got marked down here!
***
Blouse (found it for 70% but still available here full price)
Skirt (found it 60% off; still available here in the same cut but different fabric)
Boots (found them 60% off but still available here full price)
Coat (here)
Bag (similar here)
Last of designer sale: