Houndstooth
January 15, 2020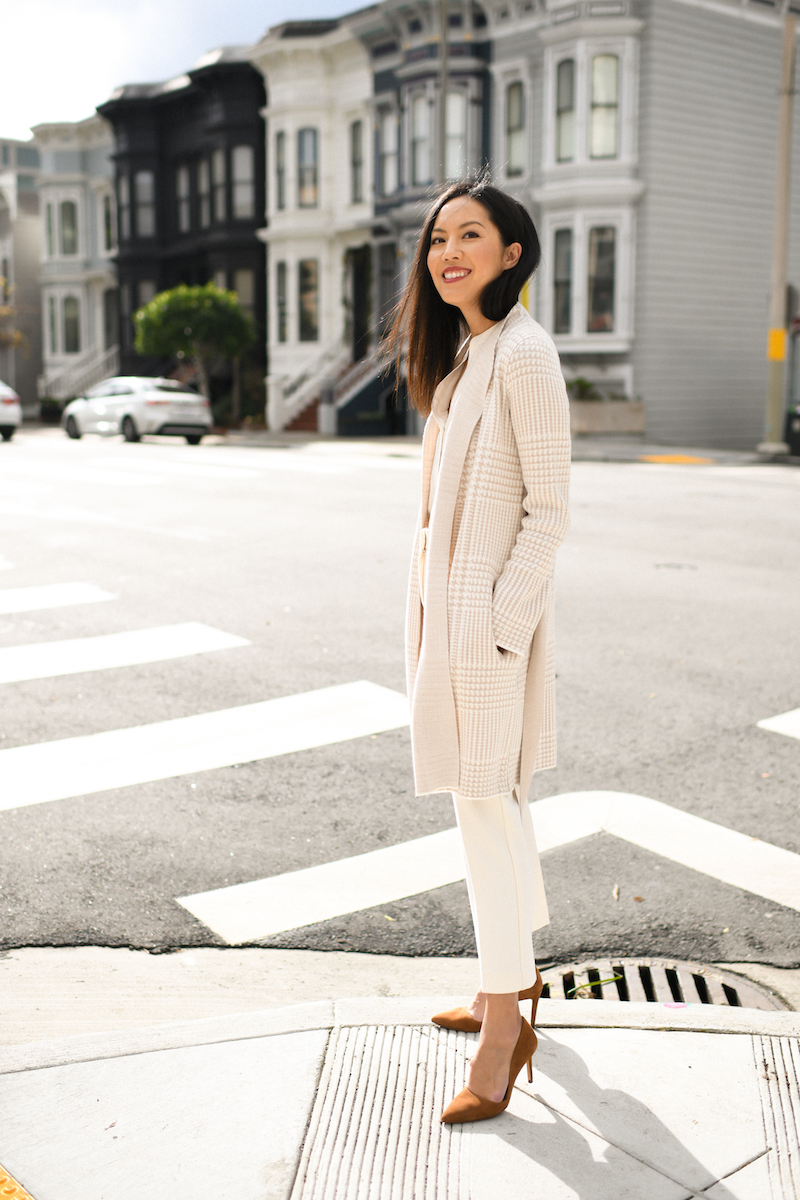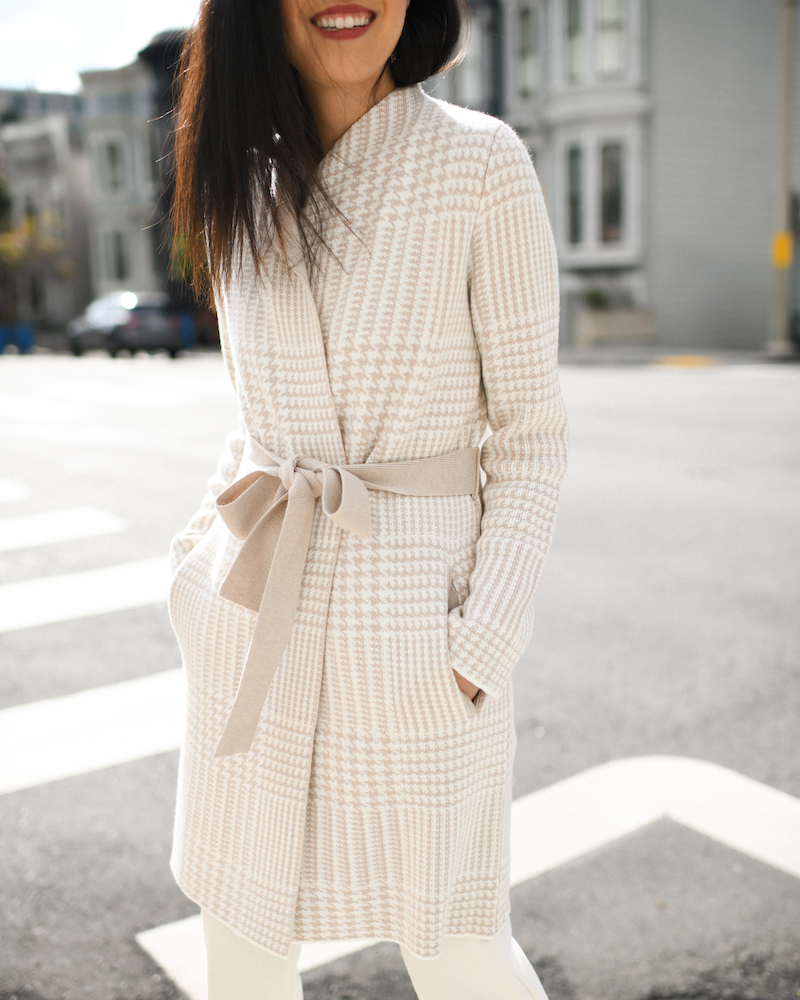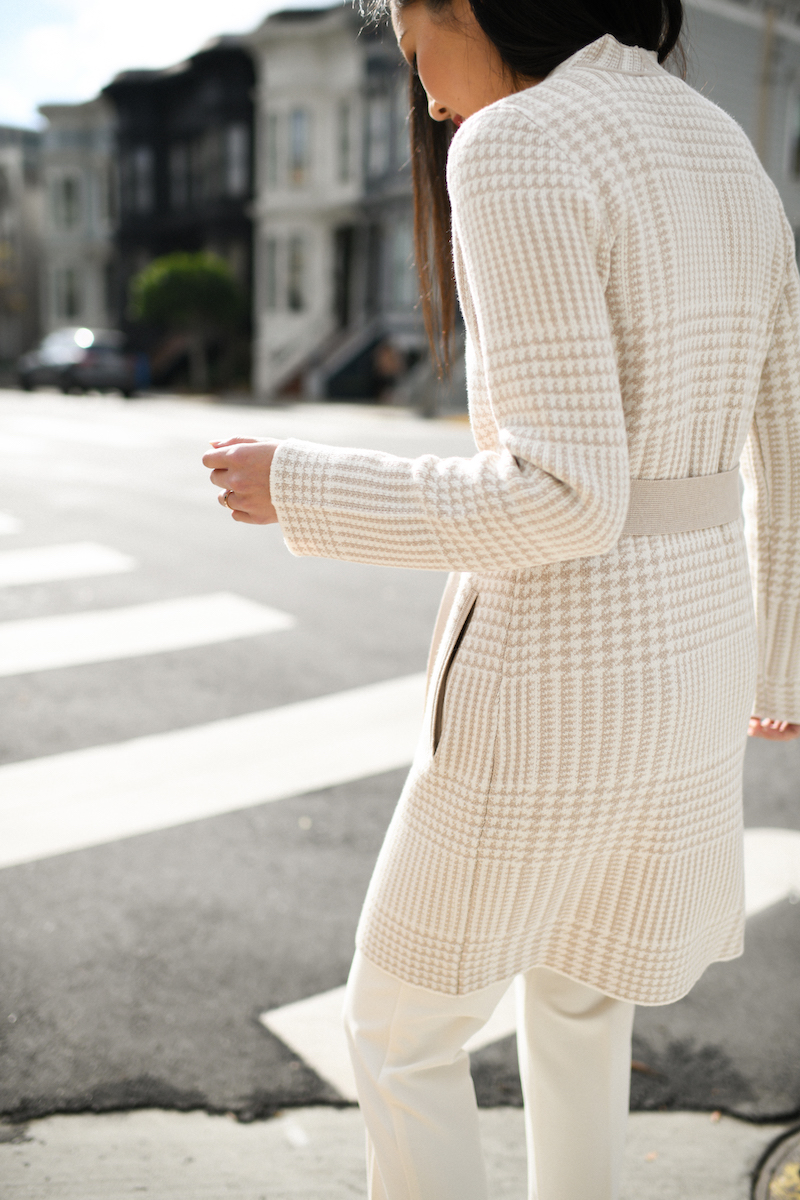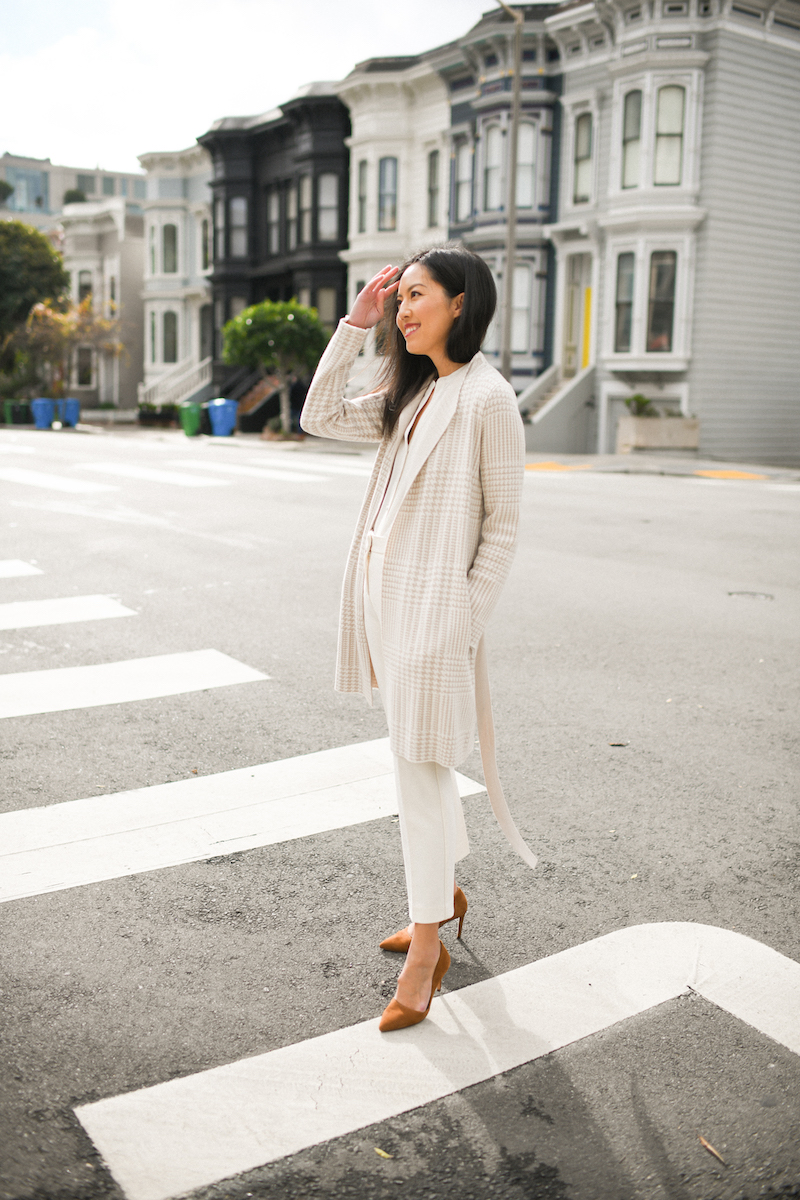 A houndstooth print made modern in beige and ivory – love! And the heavyweight stretchy knit is giving me all the cozy vibes I'm looking for during this cold-weather spell in California.
Halfway through the week and I'm already ready for Friday. Looking forward to spending the weekend with family again – the new year came with a lot of sadness for us. But it does reinforce the fact that family is everything. We're trying to demonstrate that to Lucia every day.
Wishing you a wonderful mid-week humpday and thanks for stopping by!
***
Coatigan (here)
Trousers (a classic in my book – I've worn in over and over again on the blog. here)
Blouse (here)
Heels (here | also love this new style here)
More new arrivals I'm excited about: