Pinstripe
January 22, 2020
Sponsored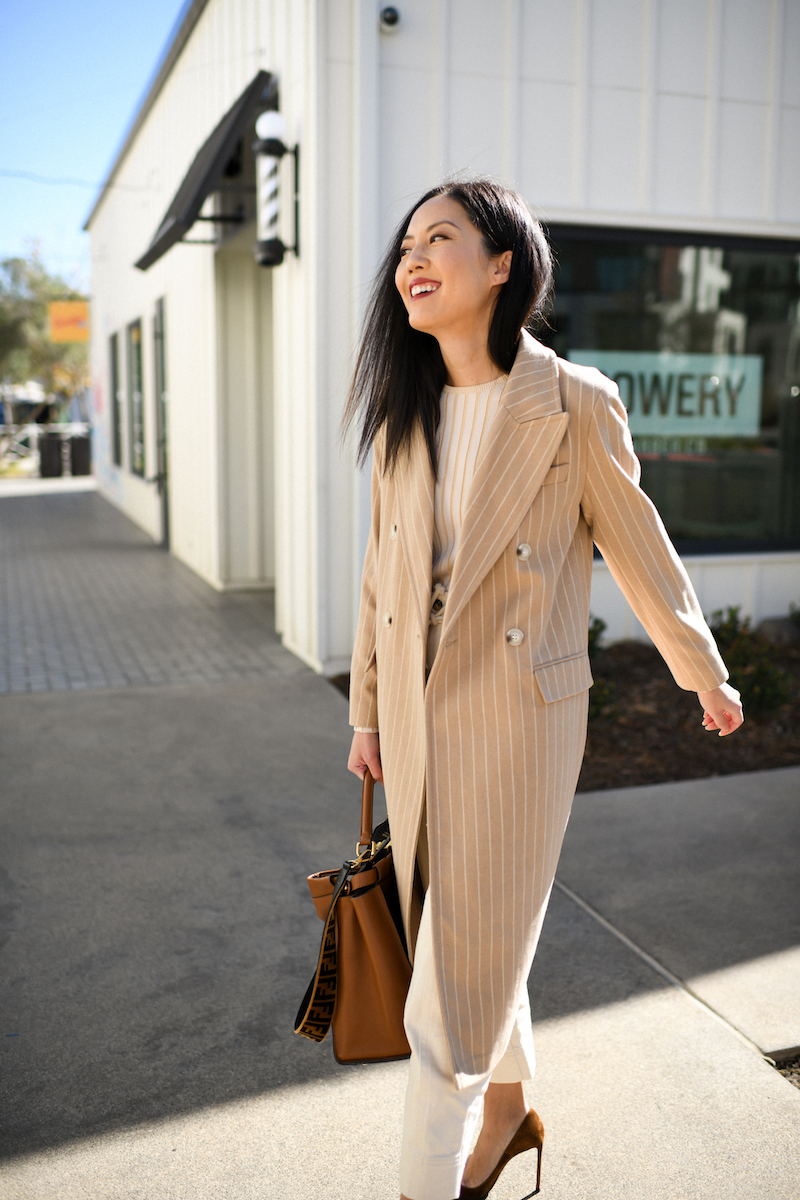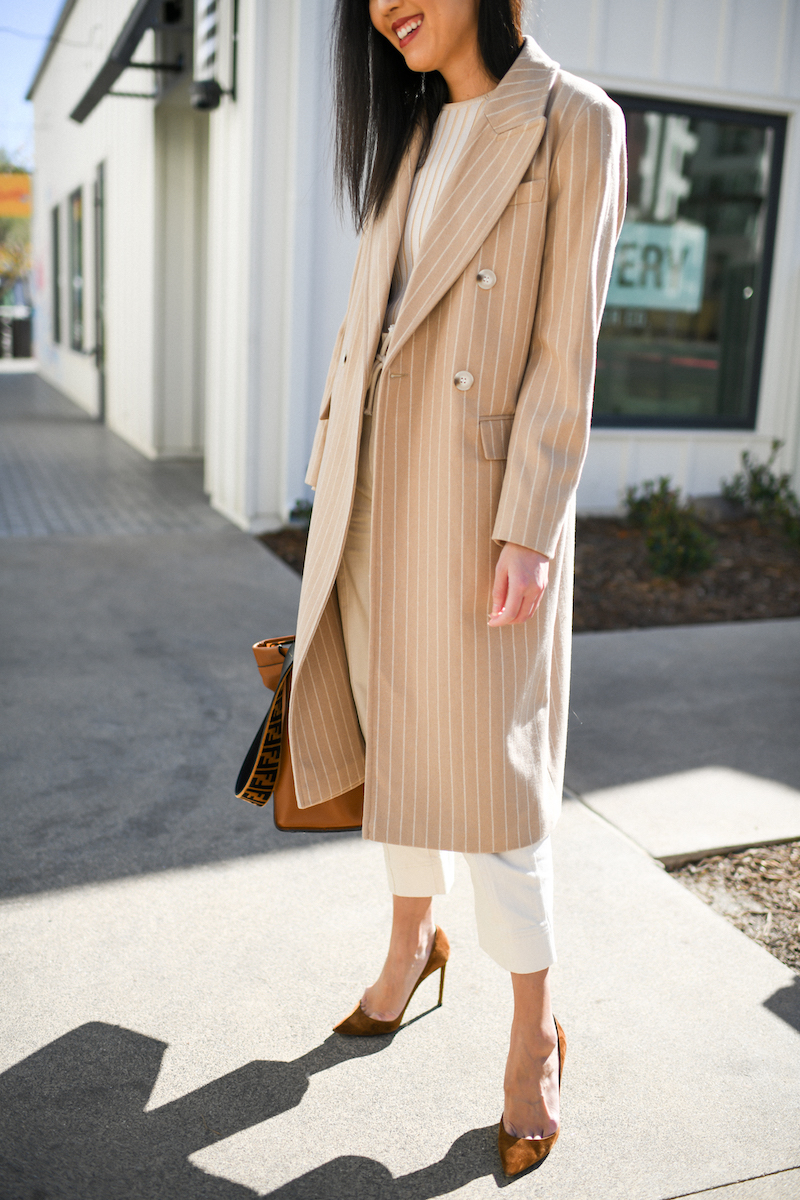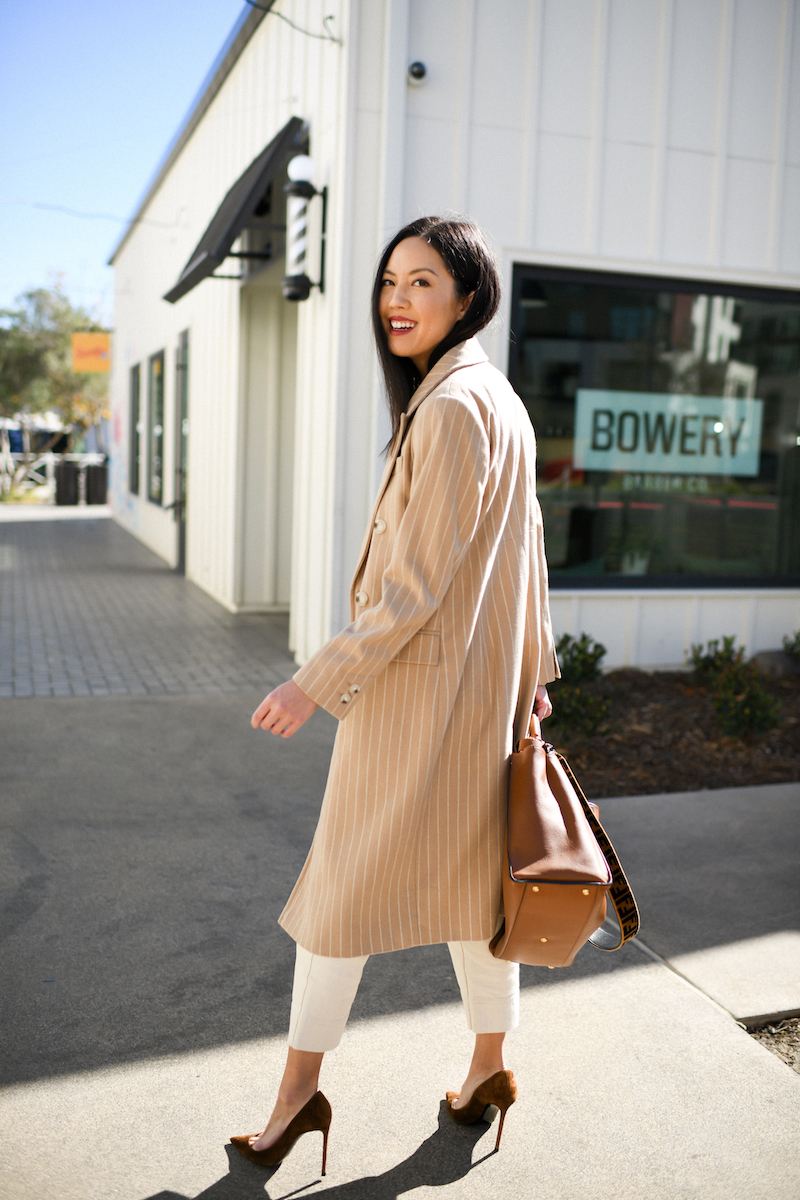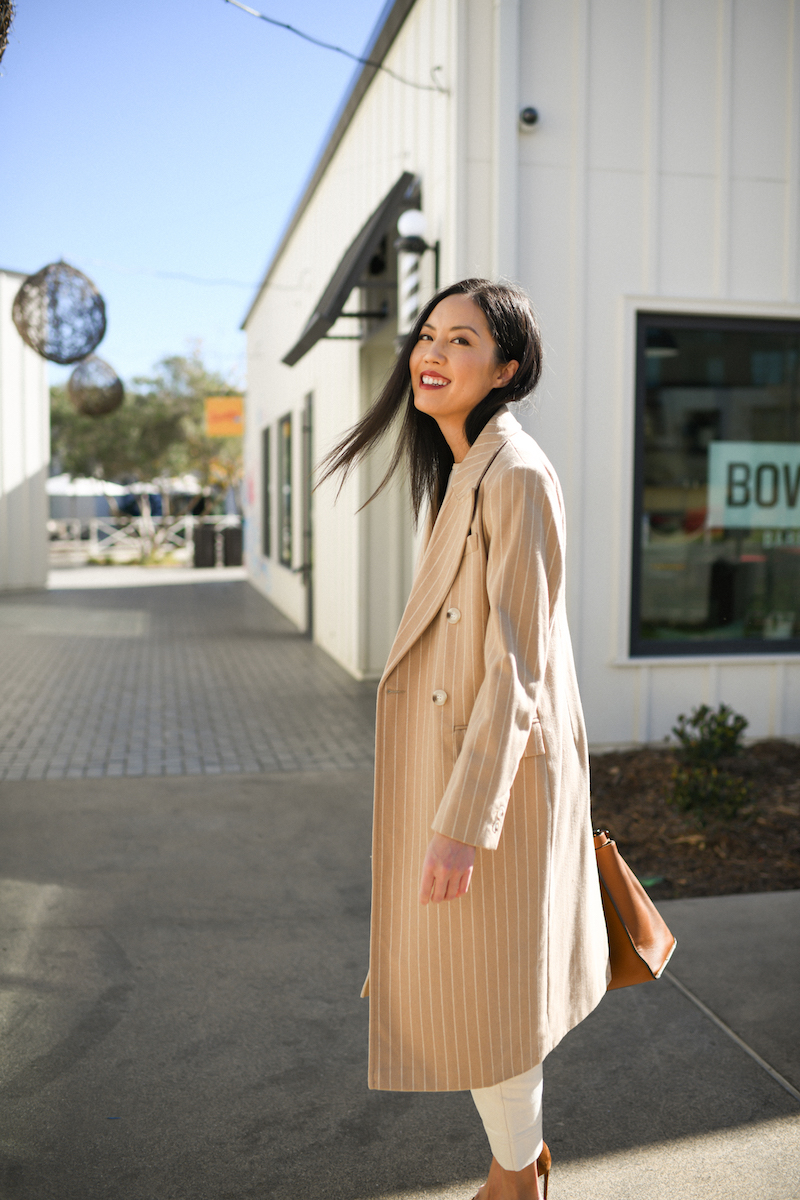 As soon as this popped up online at Nordstrom, I was sold. Camel pinstripes by a brand whose under-$150 coats have always impressed me. Remember this one I wore nonstop a few years ago? Definitely pleased with this modern update. A few more under $150 finds that have made it onto my wishlist:
We had a great time in San Diego (these photos are from One Paseo in Carmel Valley – how I wish this had existed when I lived there!!!). We ate a lot of good food (I get my fill of Vietnamese food here) and fun nights with family (and lots of game-playing). We all had a hard time leaving.
Hope you're having a great week and thanks for stopping by!
***
Coat (I sized down because this is an oversized, boxy cut. here)
Sweater (I've had so many requests asking for a similar version – found a great one here!)
Jeans (from last year but seriously wishlisting this blue jean version)
Heels (similar here for less)
Bag (more from the brand here)

Thank you Nordstrom for partnering with me on this post!