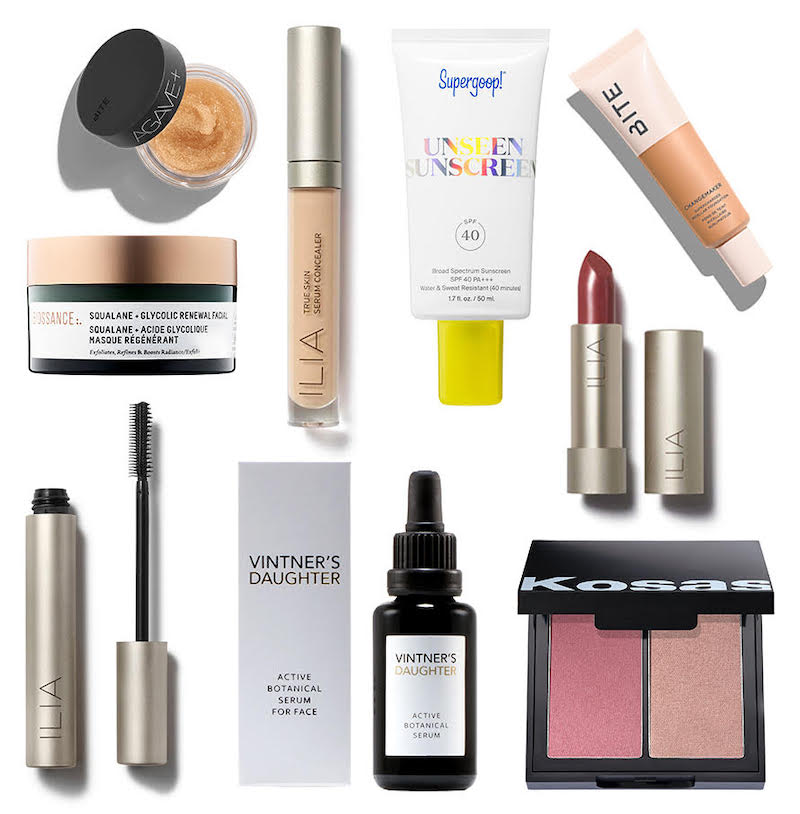 A few of my clean beauty favorites lately.
I've been working my way towards a cleaner regimen after becoming more aware a few years ago, but unfortunately it's been a slow process. The intention has always been there but I've found it hard to adjust, especially when comparing some products' performance to my normal beauty go-tos – ones that have been my holy grail products for years (for example, this foundation, this mascara).
However.
These products have never made me feel like I've compromised performance for clean. And there's a whole new category of "holy grail" for me now. Have you tried any of these? Do you have any other clean beauty favorites that you swear by? Would love to hear!
***
BITE Beauty Agave Lip Scrub (I always suffer from dry lips and this has helped tremendously! here)
ILIA True Skin Serum Concealer (love, love this concealer. it's hydrating and brightens. here | also need to mention their True Skin Foundation which is also amazing and I use it on rotation regularly)
SUPERGOOP Unseen Sunscreen (the whole family is using this sunscreen, and that's a GREAT thing – making sunscreen part of the daily routine is hard work. This is the only product that has gotten my husband and daughter to happily ascribe to daily sunscreen use. here)
BITE Beauty Changemaker Foundation (this is the closest thing to my holy grail foundation that I've found so far – so good. here)
ILIA Lipstick (I can't get enough of this lipstick! It has a lot of pigment and stays on. My favorite is Rosewood; here)
Kosas Blush Duo (here)
Vintner's Daughter Active Botanical Serum (I've written about this product so many times over the years… it's the best face oil out there. here)
ILIA Limitless Lash Mascara (here)
Biossance Squalane + Glycolic Renewal Facial (I've also written about Biossance many times over the years and I've gotten so many friends and family hooked on their products too!  here)