Pinstripe
February 5, 2020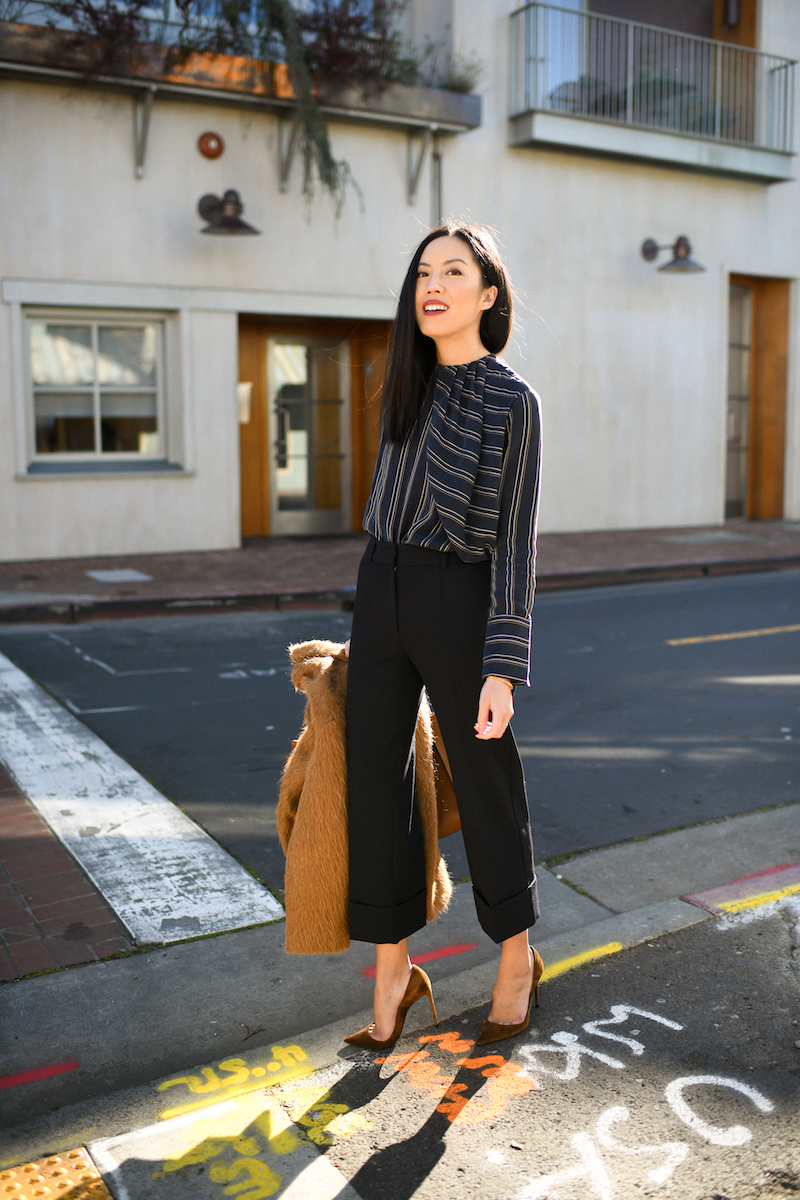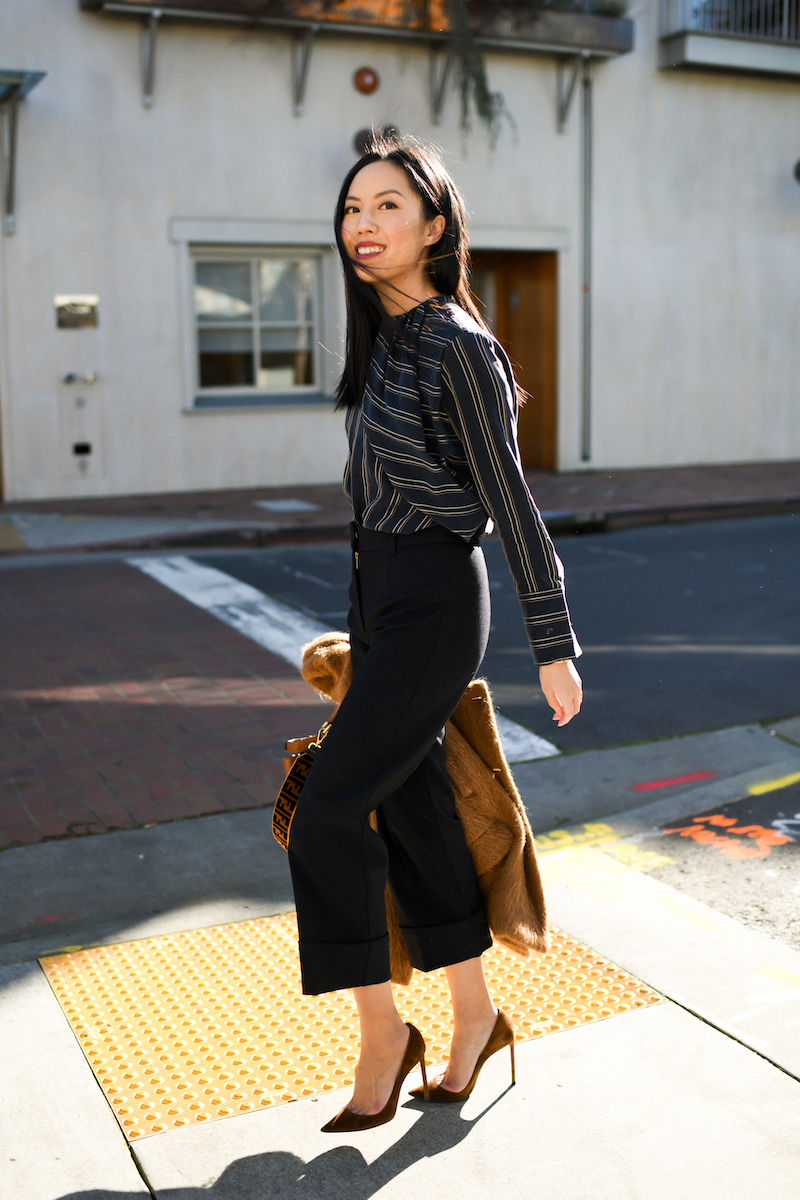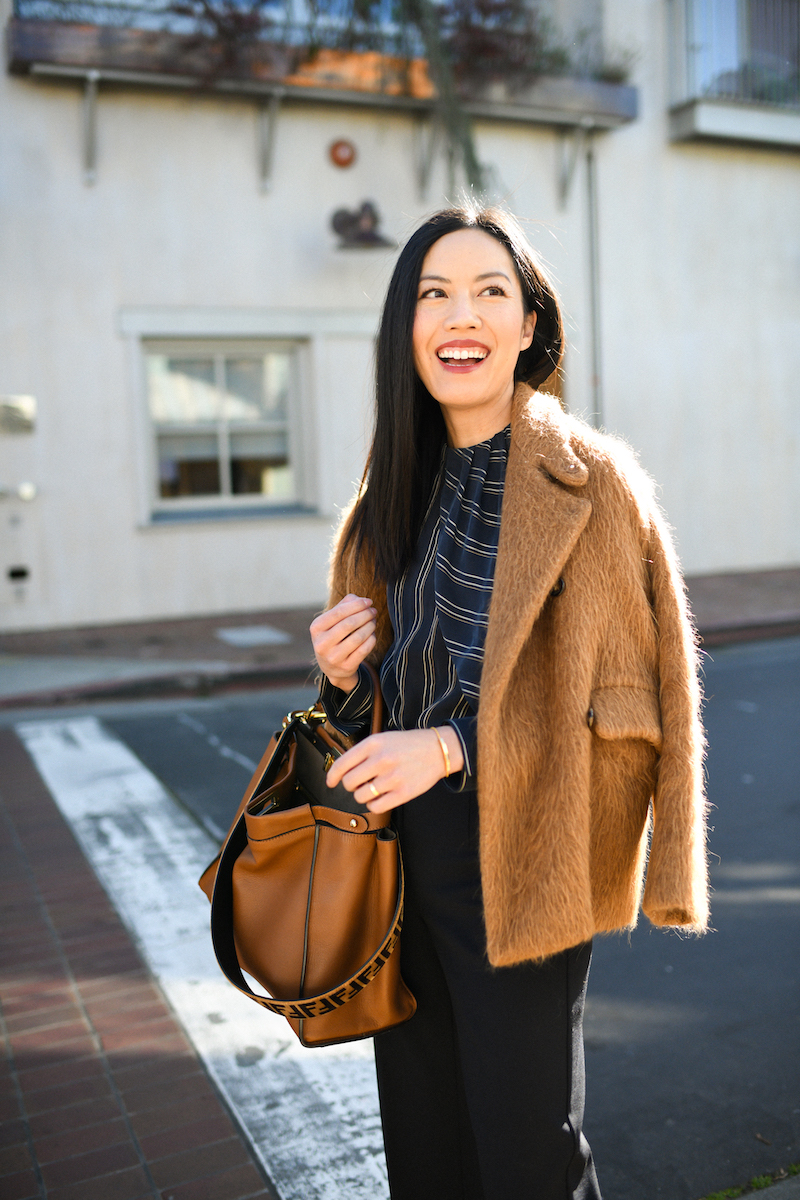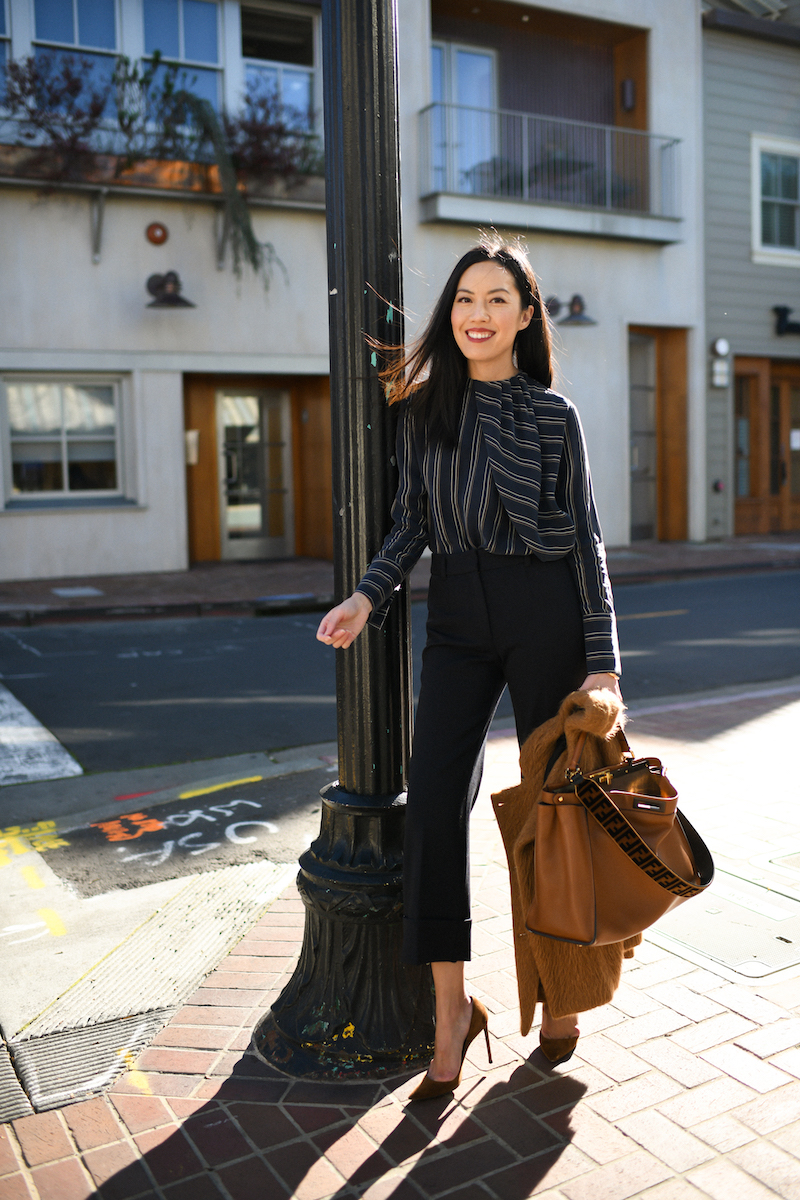 We spent the evening with the St. Jude team in San Francisco, hearing from the President and CEO, Richard Shadyac Jr. and Dr. Beth Stewart and learning about the progress that St. Jude has made. I've been so lucky to have had a handful of incredible experiences with St. Jude and have walked away from each one feeling hopeful and optimistic.
I shared some of my experience on my Instagram stories last night – it's also saved on my Highlights under St. Jude, hope you have a chance to read it!
Thanks for stopping by and hope you're having a great week so far!
***
Blouse (thank you Betsy, my amazing stylist at Trunk Club for yet another awesome find! you can find it here)
Trousers (so comfy! here)
Heels (similar here for less)
Coat (one of my favorite consignment finds several years ago here)
Purse (small size here)
Bracelet (here)
Ring (also here)
Lipstick (here in Rosewood)