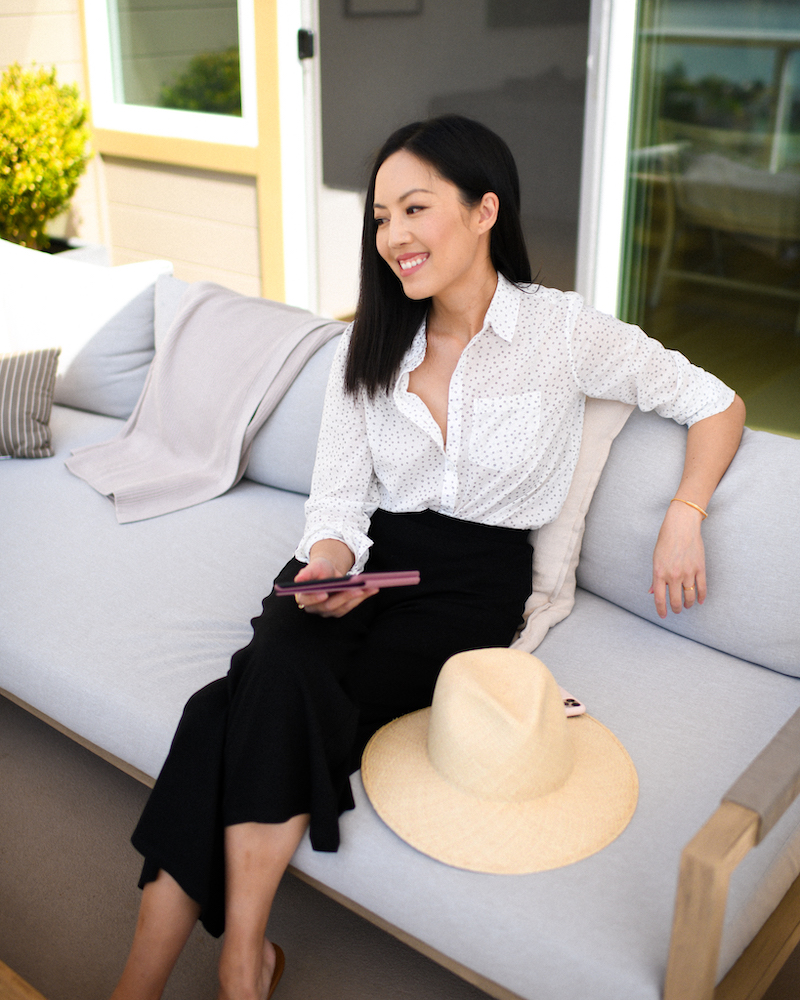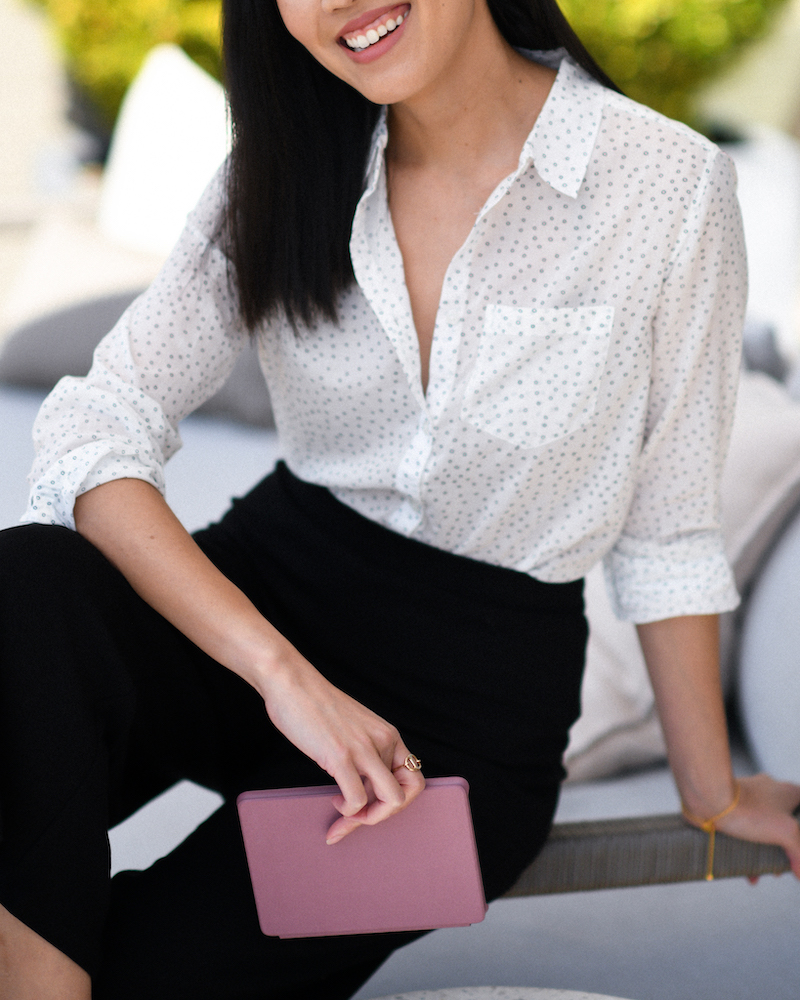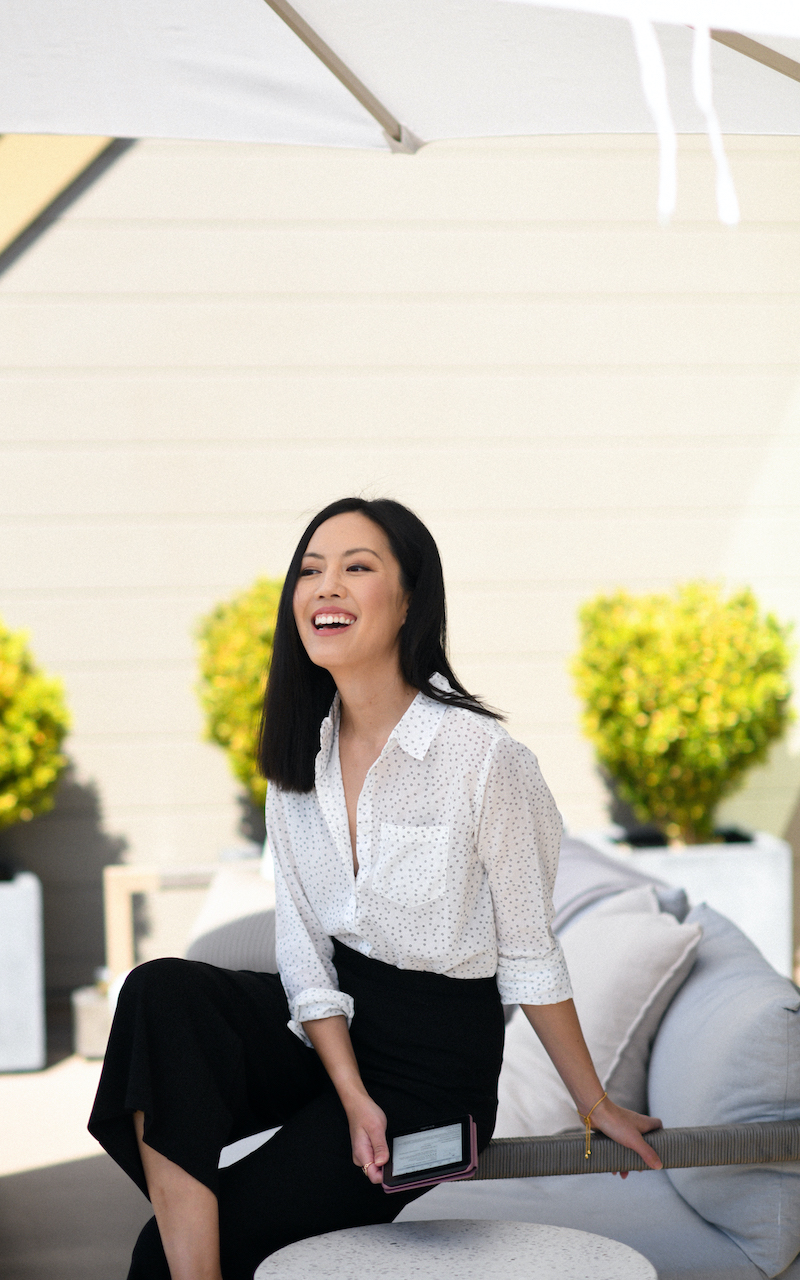 I must confess, smiling has been harder to come by.
If I'm not buried in the latest breaking news (which is almost never good anymore), I'm worried about my friends (who are healthcare professionals), my parents (who are in the high-risk population), my acquaintances at all of our local restaurants and my blog partners (many of them small businesses who are scrambling to make ends meet)… the list goes on and on.
My book club recently changed up our March book to lighten our mood with laughter. We'll definitely still read our original March book, but this change-up helped me so much. I finished the new book within a few days! That's a few hours each night that I spent reading a book and laughing. A smile and a laugh can go a long way these days – not to be underestimated.
Wishing you good health and safety – thank you so, so much for stopping by.
***
Blouse (here)
Wide leg ponte pant (here)
Bracelet (here)
Outdoor couch (here)
Pillows (here)
Side table (here)