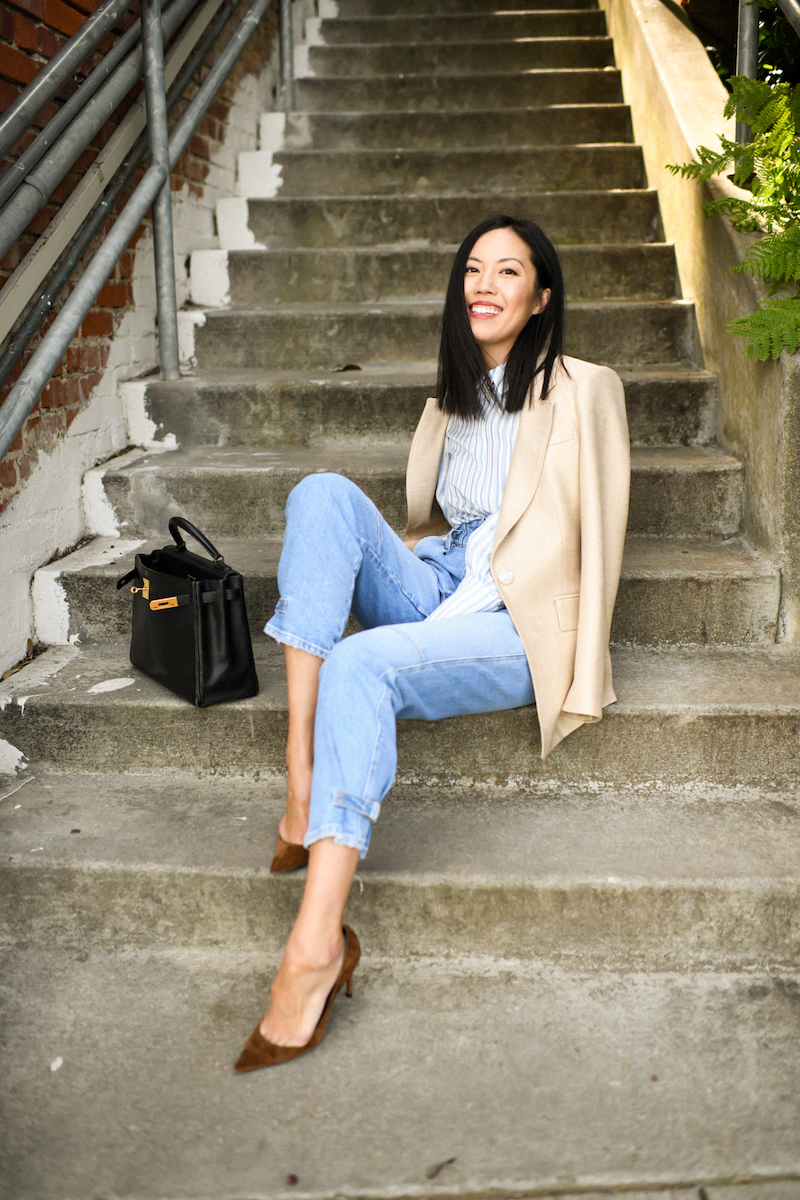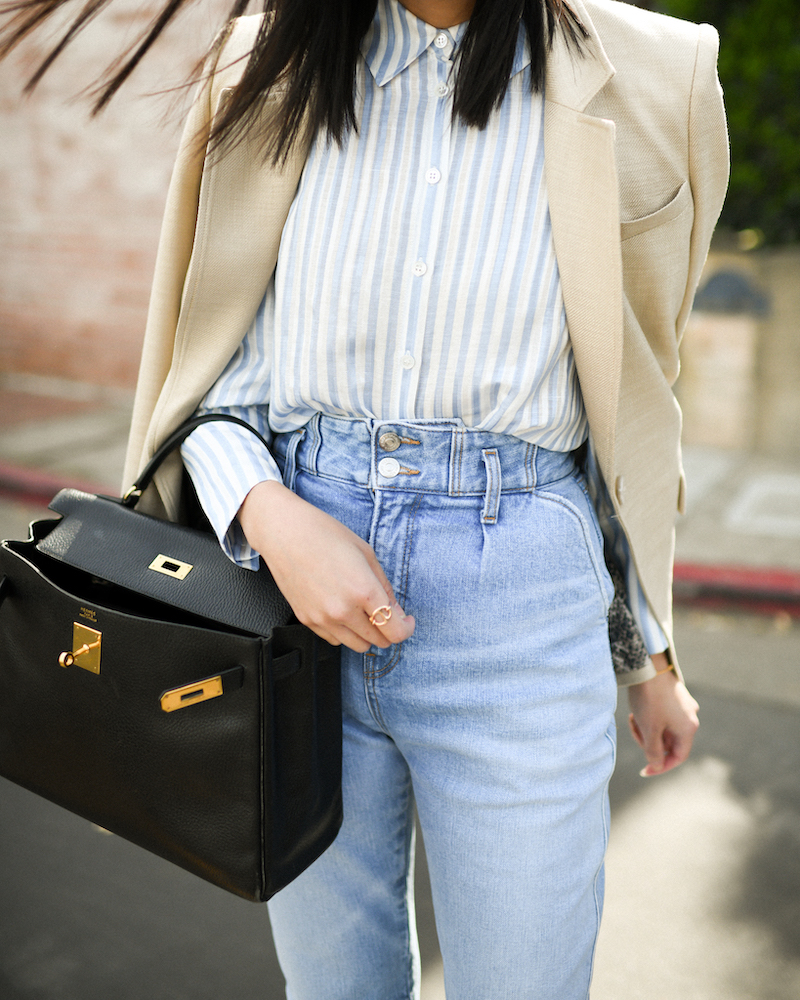 Game night is every night for us – it's a surefire way to get us to disconnect and be present. Games have also been a big part of our marriage: almost 11 years ago our wedding gift favor to our guests was a deck of UNO cards with the message: a couple that plays together, stays together. Cheeky, right?
Our current go-to game is backgammon (this is the set we have), rummykub or chess, and we recently introduced Lucia to Mario Kart (3-way tournaments in our house!). Brings out the competitor in all of us (myself included, ha!).
Hope you're having a wonderful week and thank you for stopping by!!
***
Blazer (here)
Blouse (here)
Jeans (here)
Purse (similar here)
Ring (similar here)
Heels (here in black)