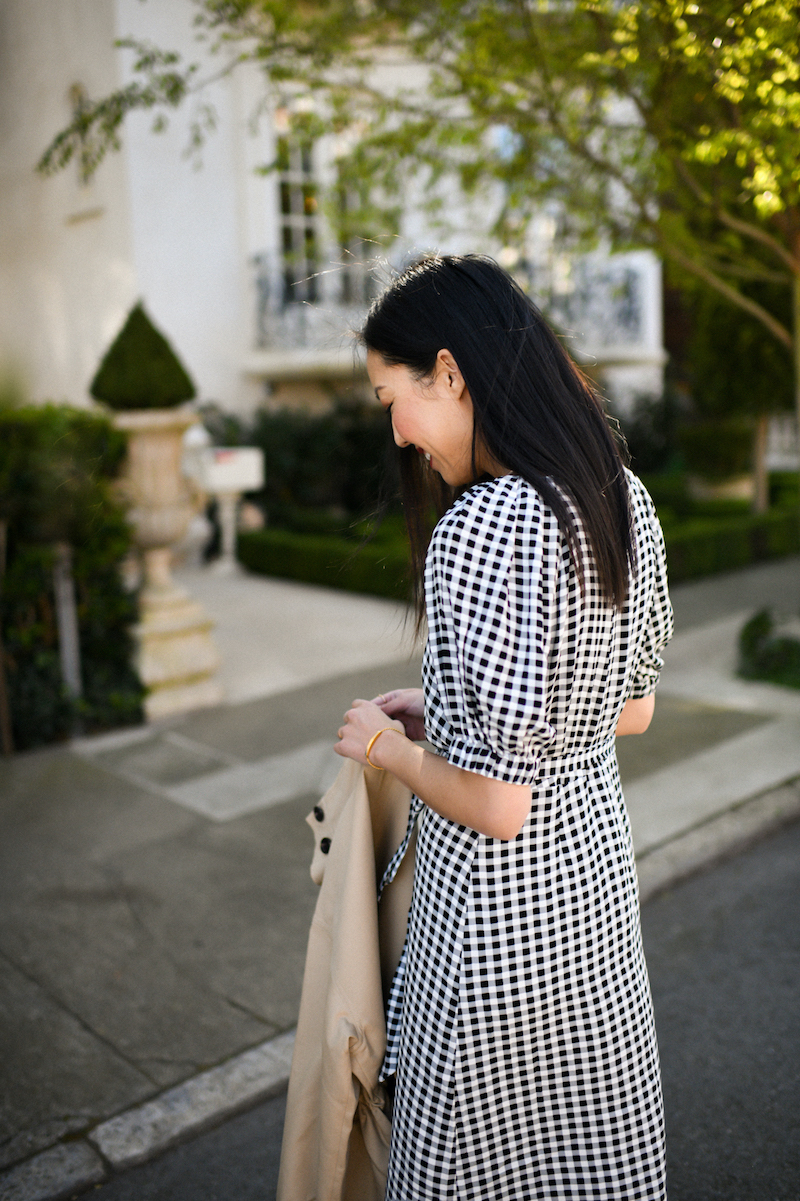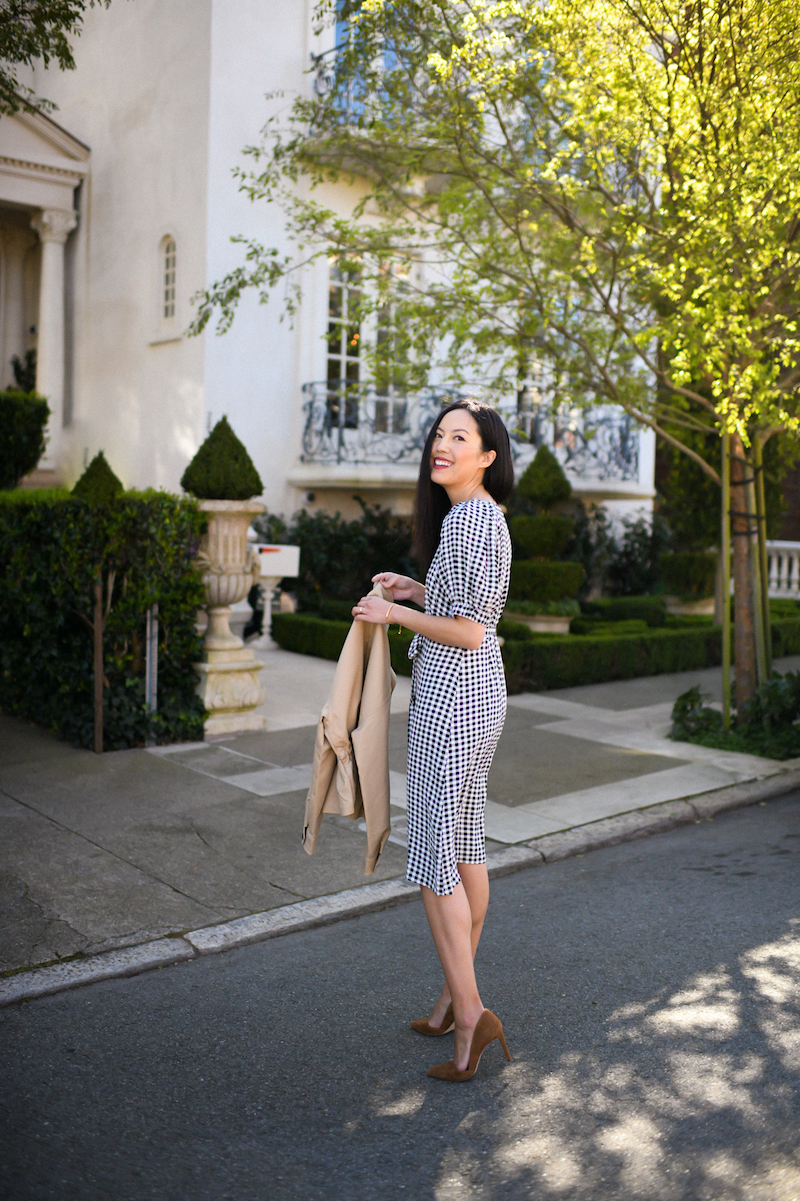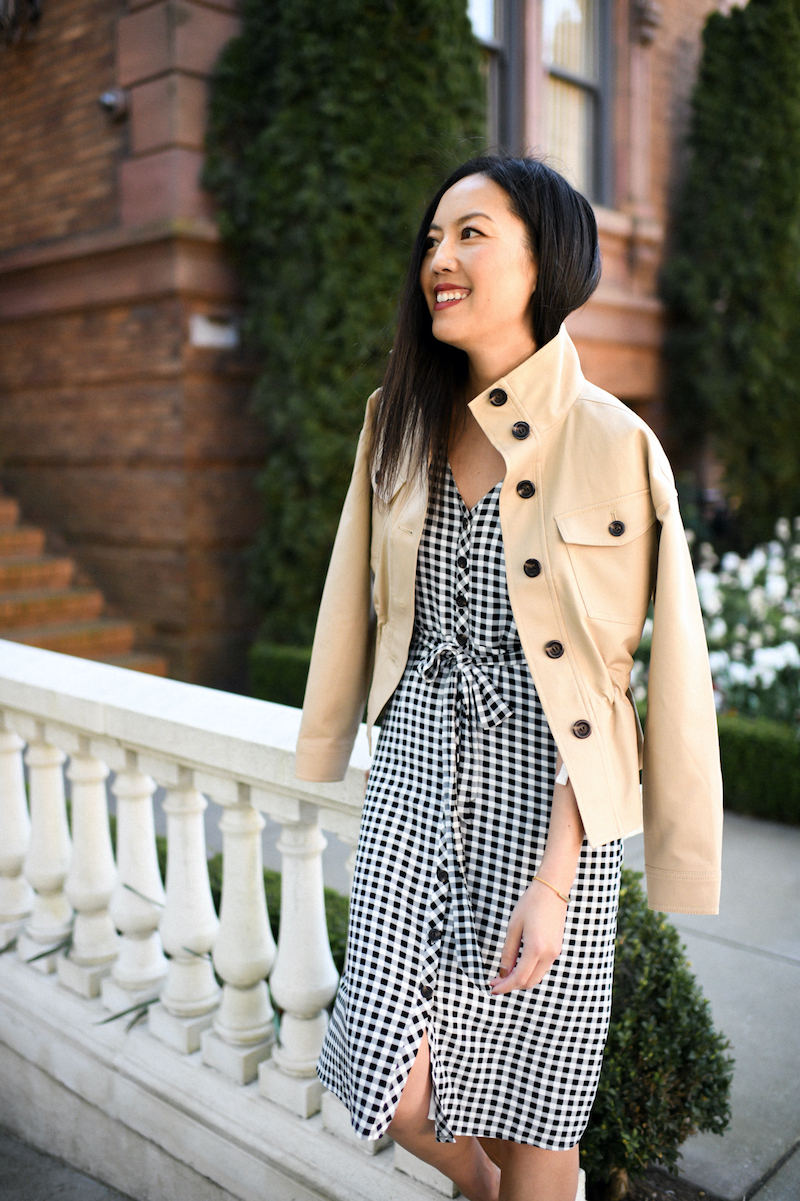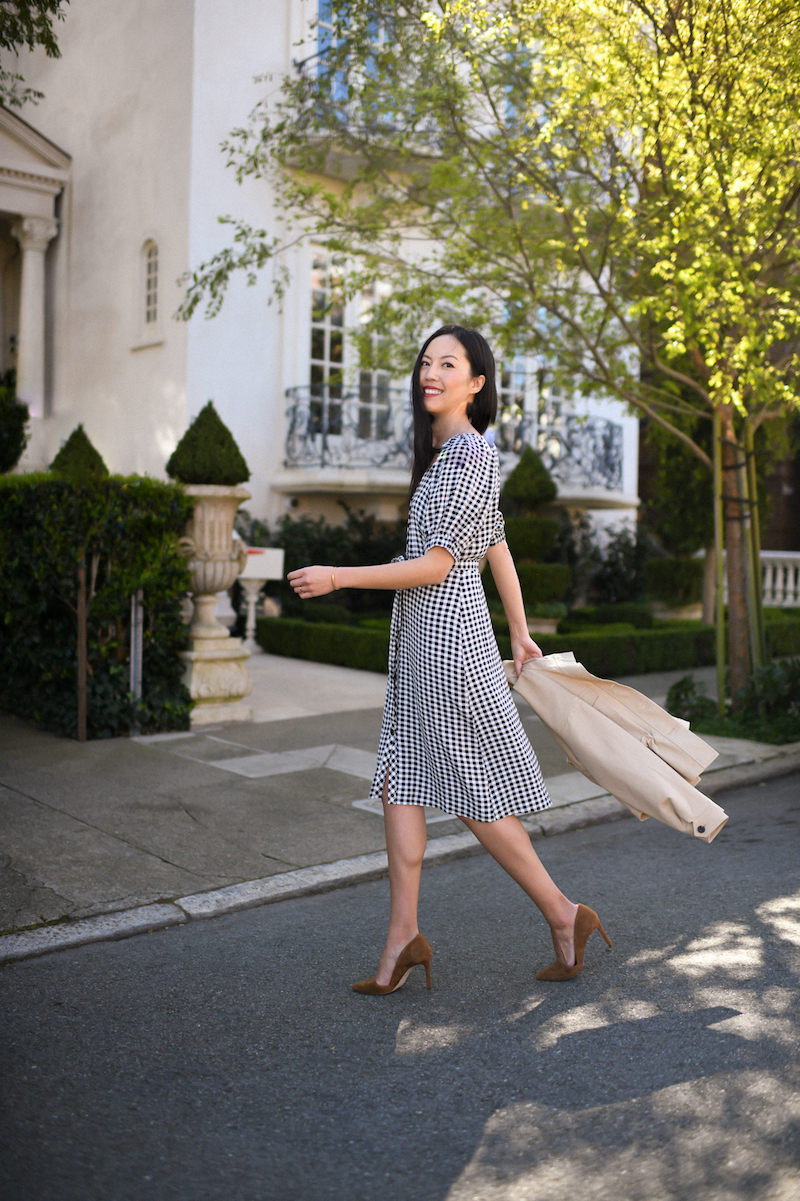 From a few weeks ago – before my hair cut and before we started sheltering in place.
So much has changed, hasn't it?
Sending you all love – hope you're all taking care and staying safe at home.
PS: I'm officially one of those "kids" who had to scold her parents for not staying home!!! (They went to Target for necessities).
Thanks for stopping by!
***
Dress (40% off here | also got this dress which I'll be sharing next week!)
Cropped trench (40% off here)
Heels (50% off here)
More on sale this way: