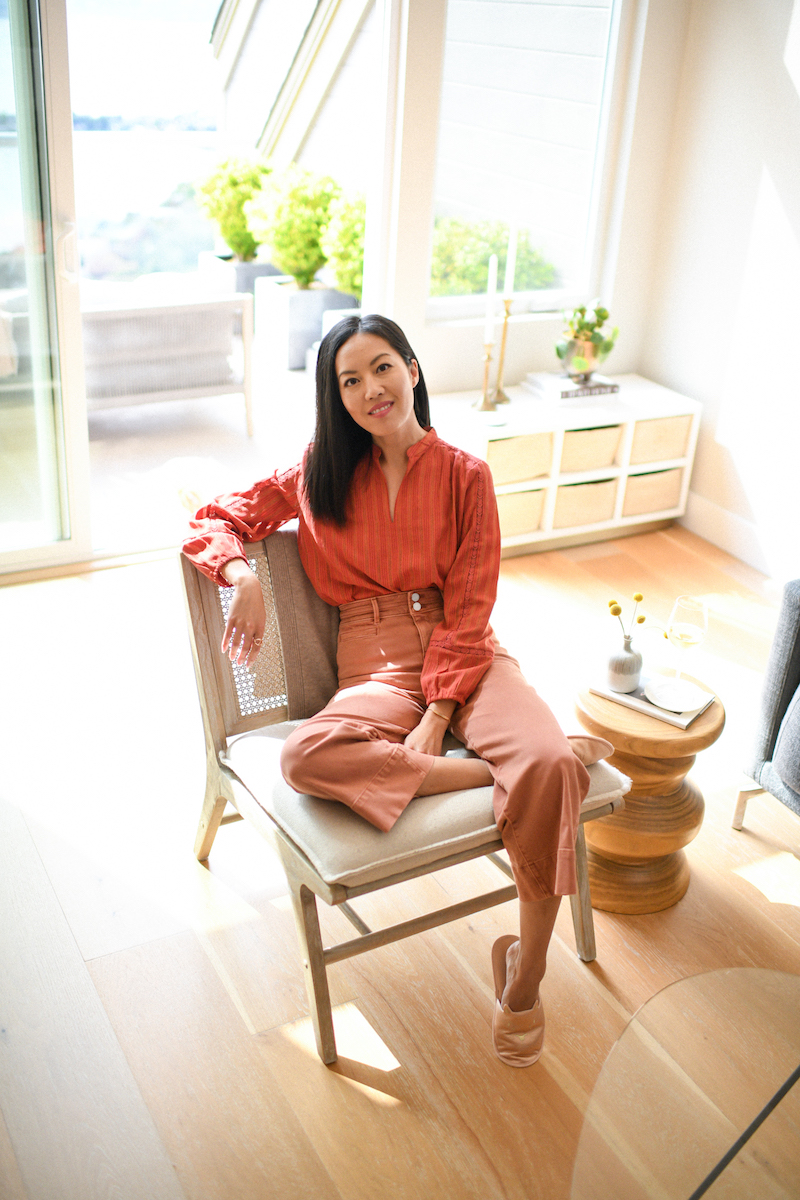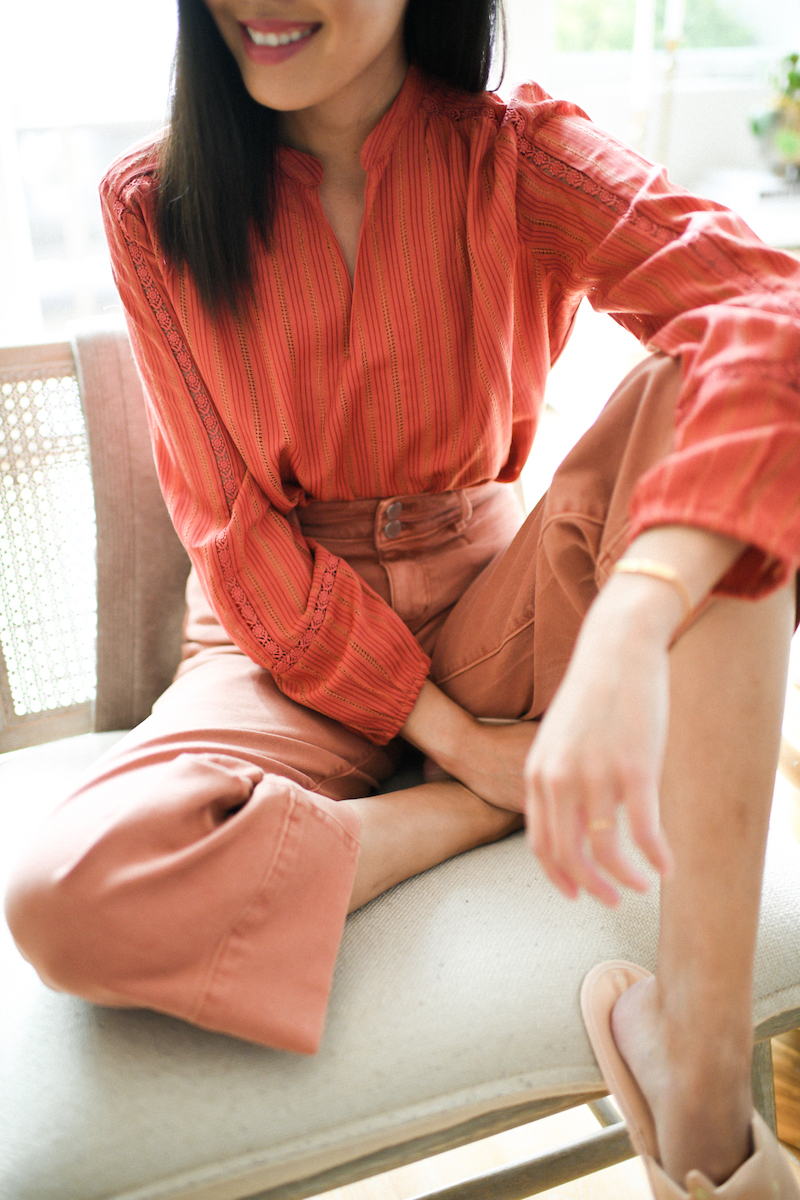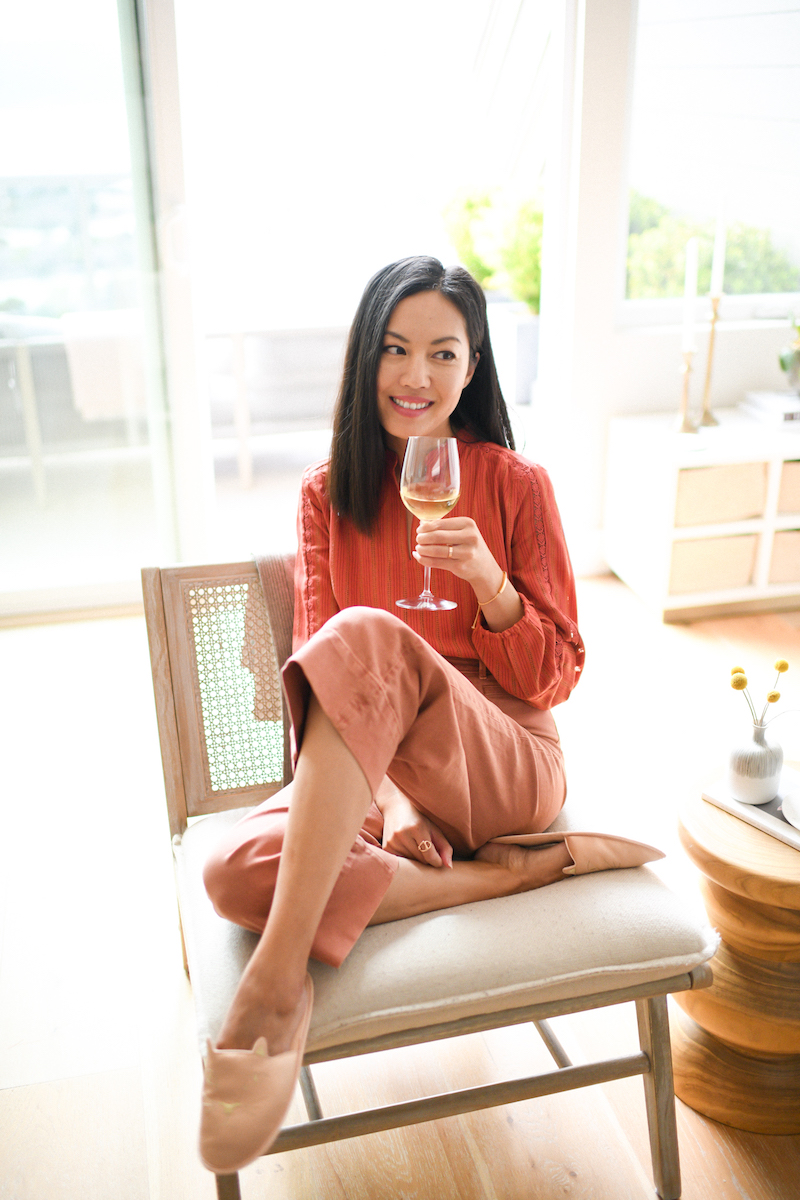 The only jeans you'll catch me wearing nowadays are ones with stretch. So when a pair looks like (the very trendy) rigid denim but feels like stretchy wide-leg leggings: it's a major win. Plus they're 50% off and an additional 10% off right now.
Another win? We've nearly made it to Friday. Cheers to that.
Wishing you and your loved ones health and safety during this time. Big virtual hugs all around. Hope you're doing ok.
xx
***
Blouse (here)
Jeans (50% off and an additional 10% off here)
Bracelet (here)
Slippers (I got it for 80% off a few years ago – still available in black here and in red here)
Wine glass (here)