Shorts (Suit)
April 8, 2020
Sponsored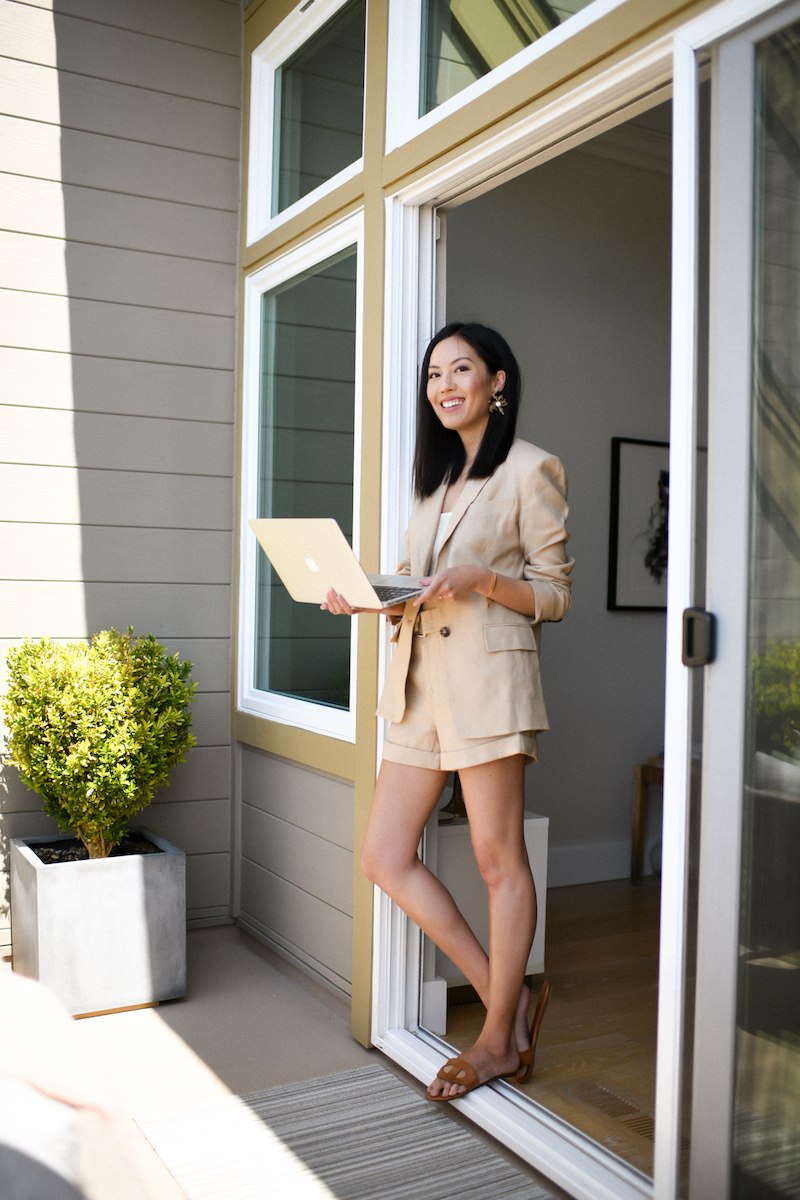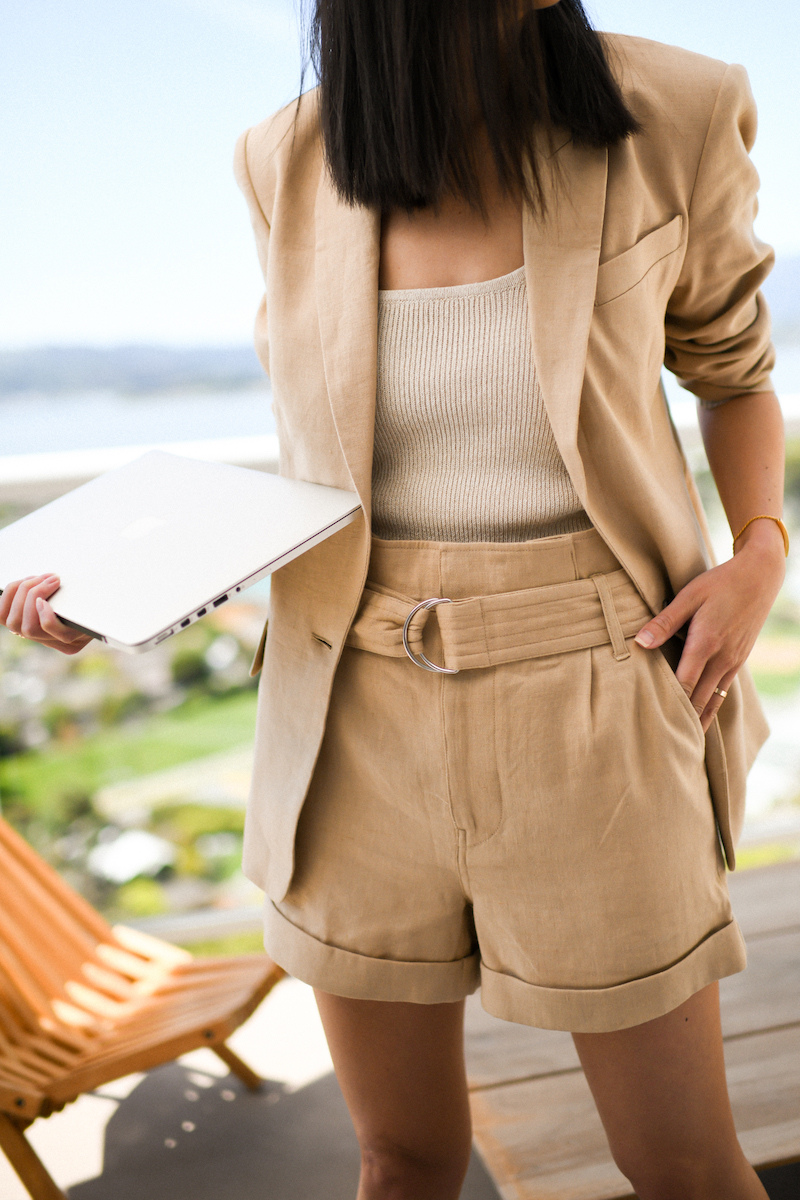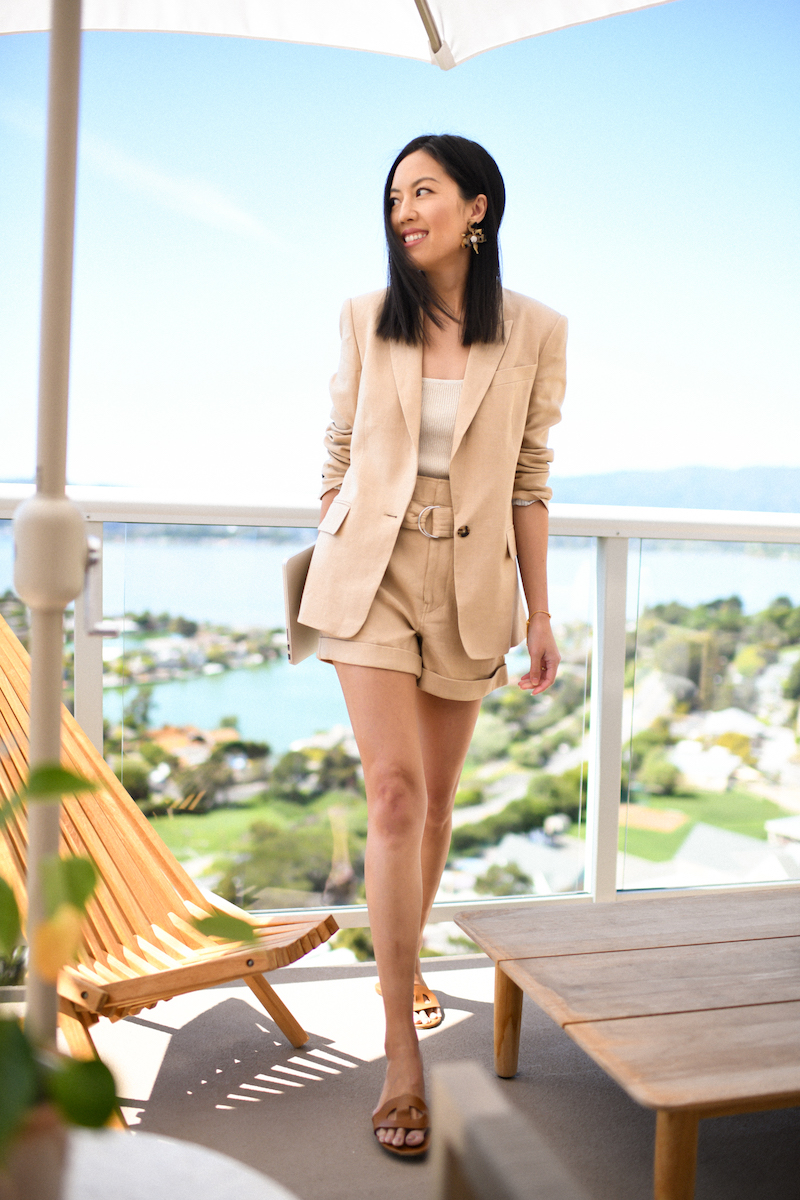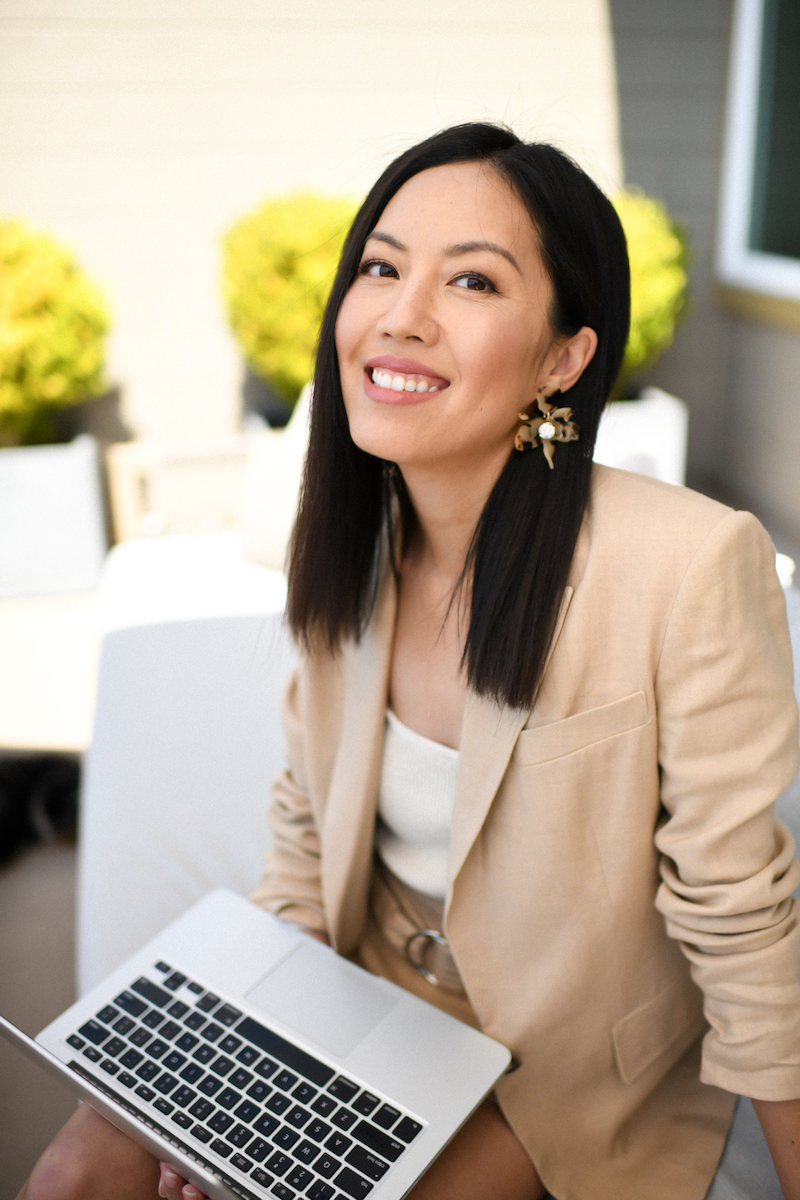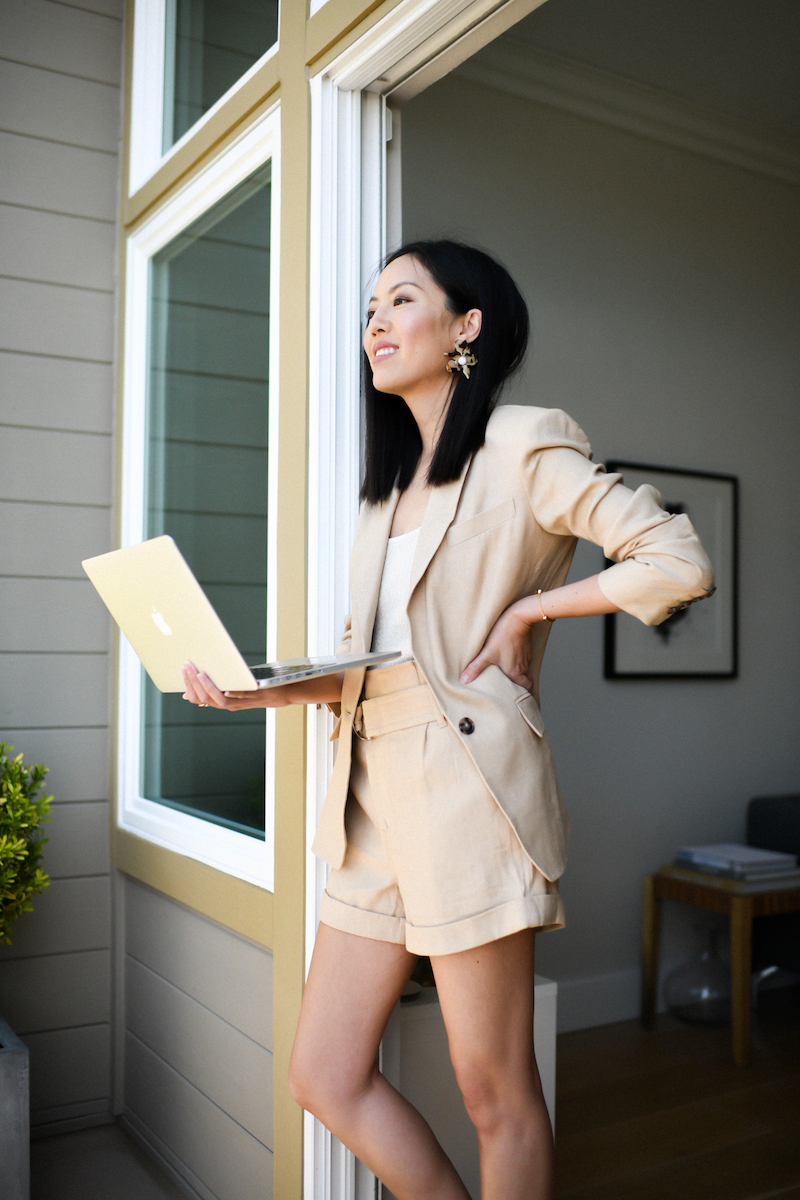 Sponsored by INTERMIX and ShopStyle
The shorts suit of my dreams (finally!): in light camel, with an oversized blazer and high-waisted shorts. The attention might be on the suit, but the workhorse of this outfit is actually the knit tank. It's an elevated staple with just a touch of sparkle. It's mid-weight knit ribbing feels luxe and the square neckline is trendy but effortless at the same time. It'll be the staple I pair with countless other outfits. It's part of the latest Spring INTERMIX Collection, along with the shorts and blazer (both are exclusive to INTERMIX!). INTERMIX is having a MAJOR Designer Flash Sale right now with 40% off select new arrivals – I'll share more of my favorites below!
If you don't shop the sale, you can use my code CHICSTYLE15 instead to get 15% off select full priced items anytime through 4/30!
Spring Break at our house has continued: baking, playing and a LOT of reading. I introduced Lucia to my old friend Ramona Quimby(!). At any mention of the character, she quickly adds, "age 8," and she has since added "age 6" to her name on her Yahtzee game sheets.
We are so thankful to be safe at home during this time – always joining in at 8pm along with everyone in our town for the howls of gratitude to all our heroes. Hearing humans, dogs and coyotes all at once – it's an out of this world experience.
Sending love to you and yours.
***