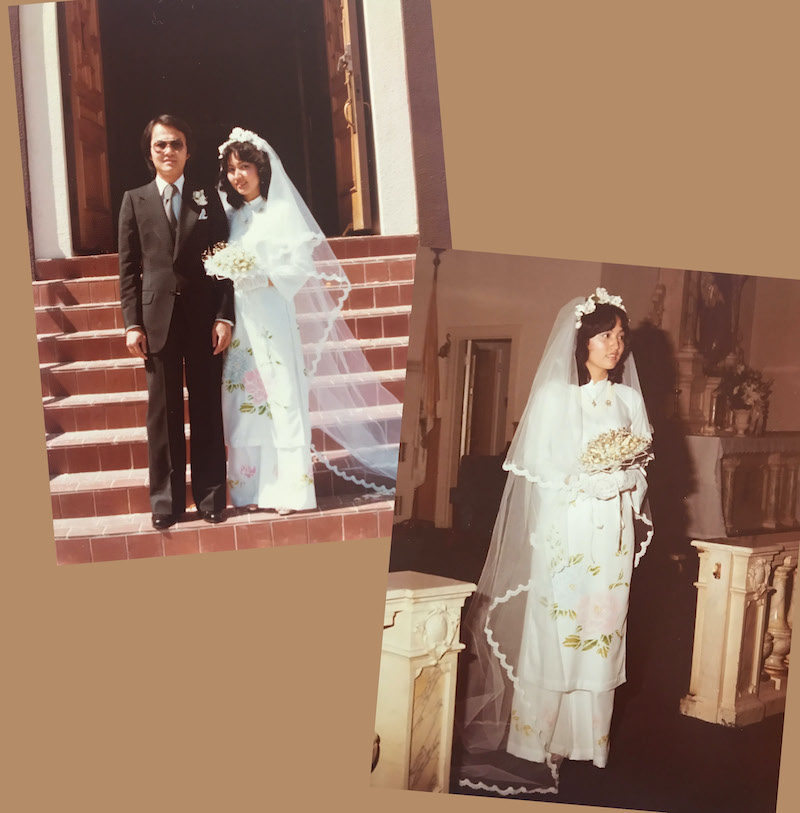 I didn't grow up celebrating the fact that I was a first generation Vietnamese-American. In magazines, movies and advertisements I could not find a face that looked like mine. But it wasn't just about how I looked. My peers didn't understand my mom's English because of her accent. At best, they mentioned in passing "oh, I can't really understand what your mom is saying." And at worst, they laughed and made fun of it. I am ashamed to say that I was embarrassed.
Slowly but surely, I found points of reference that made my heart swell with pride. United Colors of Benetton was a store that celebrated diversity, and as such, an Asian model was always pictured in their stores. (Not surprisingly, I loved that store – I felt at home there.) Lucy Liu became a star in movies and I finally saw a face that resembled my own on the big screen. Then came the stories: Joy Luck Club, The Last Emperor, even Crouching Tiger Hidden Dragon (which brought me back to my childhood watching kung fu movies dubbed in Vietnamese). And fast forward to today with the overwhelming success of Crazy Rich Asians and Parasite.
Representation matters. Stories that convey the richness and diversity of the Asian and Asian-American experience are important stories. I'm hopeful one day there will be a Vietnamese actor who takes center stage on the world stage. Even better: a major motion picture about a Vietnamese-American family. I'm hopeful.
It took me longer than it should have, but I can say it now: I am proud to be Vietnamese-American. I am proud that Vietnamese was my first language. I am proud to be first-generation and to be so closely tied to two immigrants' stories. I gave Lucia a Vietnamese middle name: my mother's. I'm teaching Lucia to be proud of her heritage too. When Lucia hears my mom's accent now, I tell her "your grandma can speak three languages fluently (Vietnamese, French and yes, English with an accent) – how wonderful and amazing is that?"
It is wonderful and it should be celebrated.
In celebration of Asian American Pacific Islander Heritage Month, please join me and St. Jude Children's Research Hospital as we celebrate with The Center for Asian American Media (CAAM) for the CAAMFest 2020 Online Series from May 13 – 22. With the theme "Heritage at Home," this year's virtual festival has screenings, interactive panels and live performances to showcase new Asian and Asian American films. I'm so honored to join the festivities with St. Jude, CAAMFest's official charity partner, combining my passion for both children's health and the arts. CAAMFest gives us an opportunity to celebrate the creative and brilliant minds who are changing our world for the better in entertainment and healthcare. Visit their page here to learn more about the events – I've already signed up for their opening night (House) party tonight, can't wait!