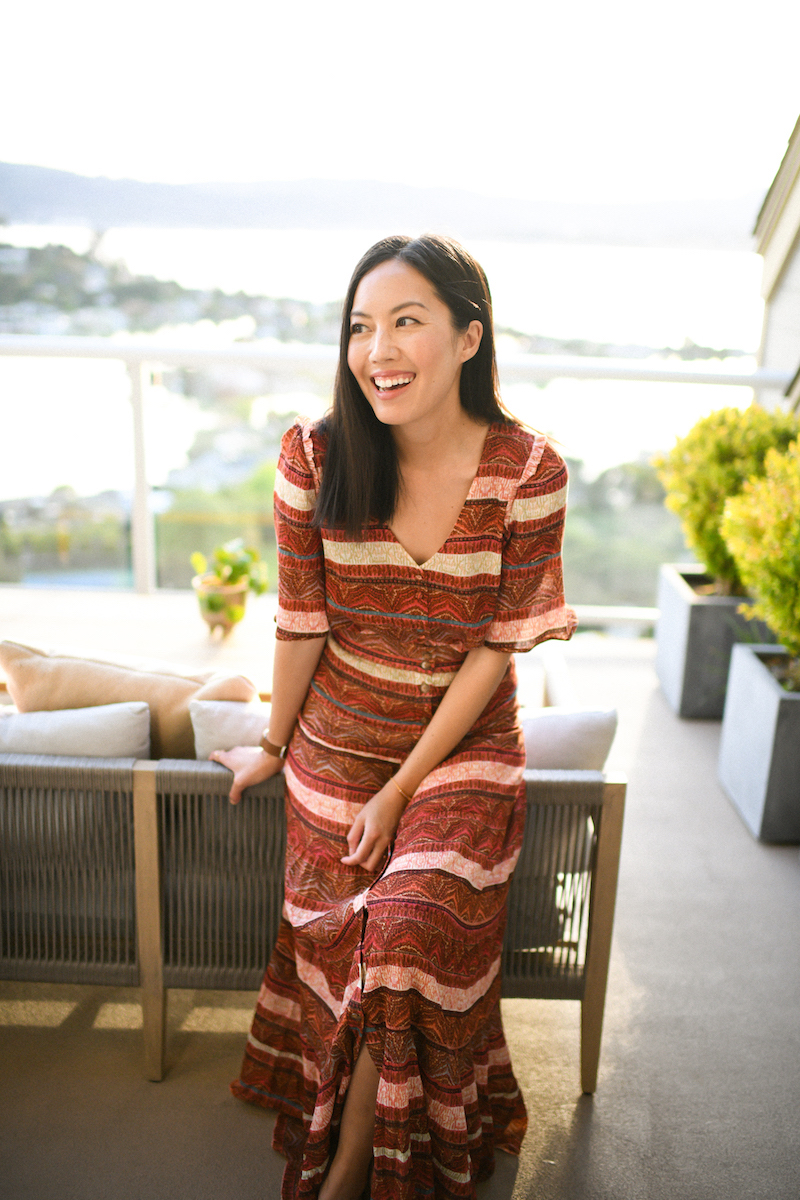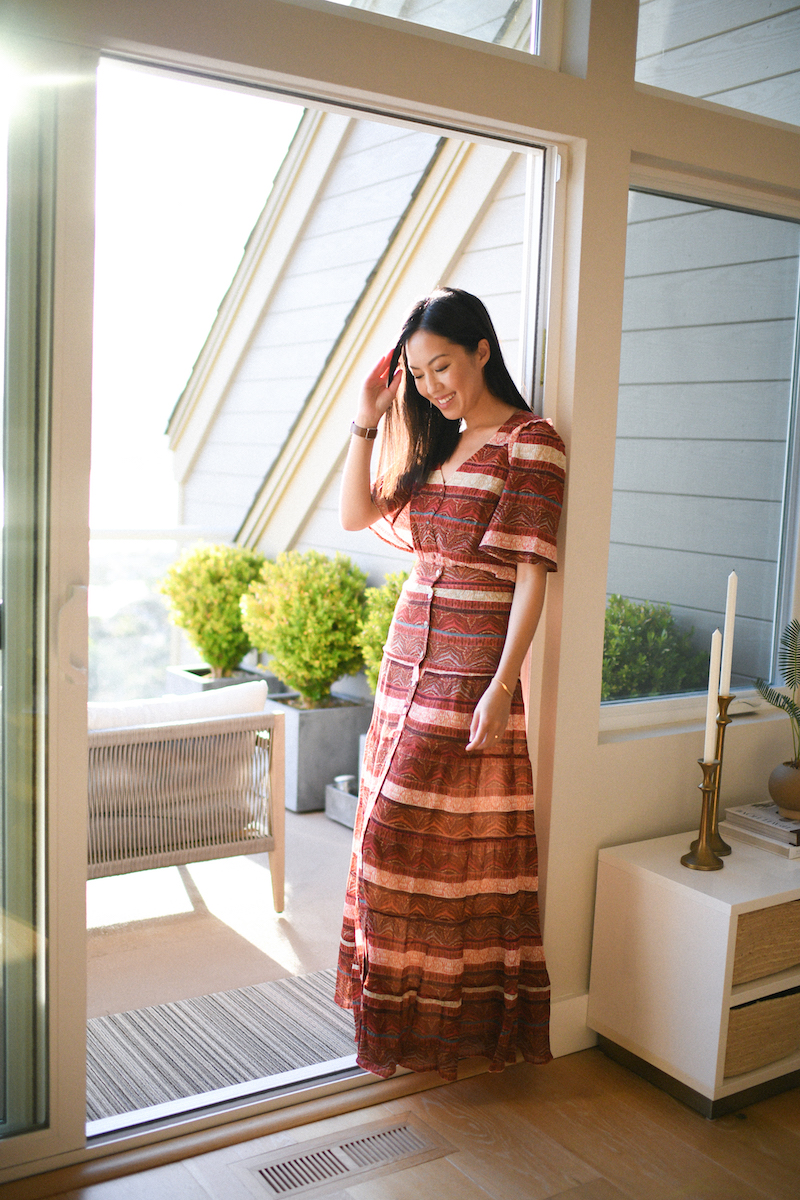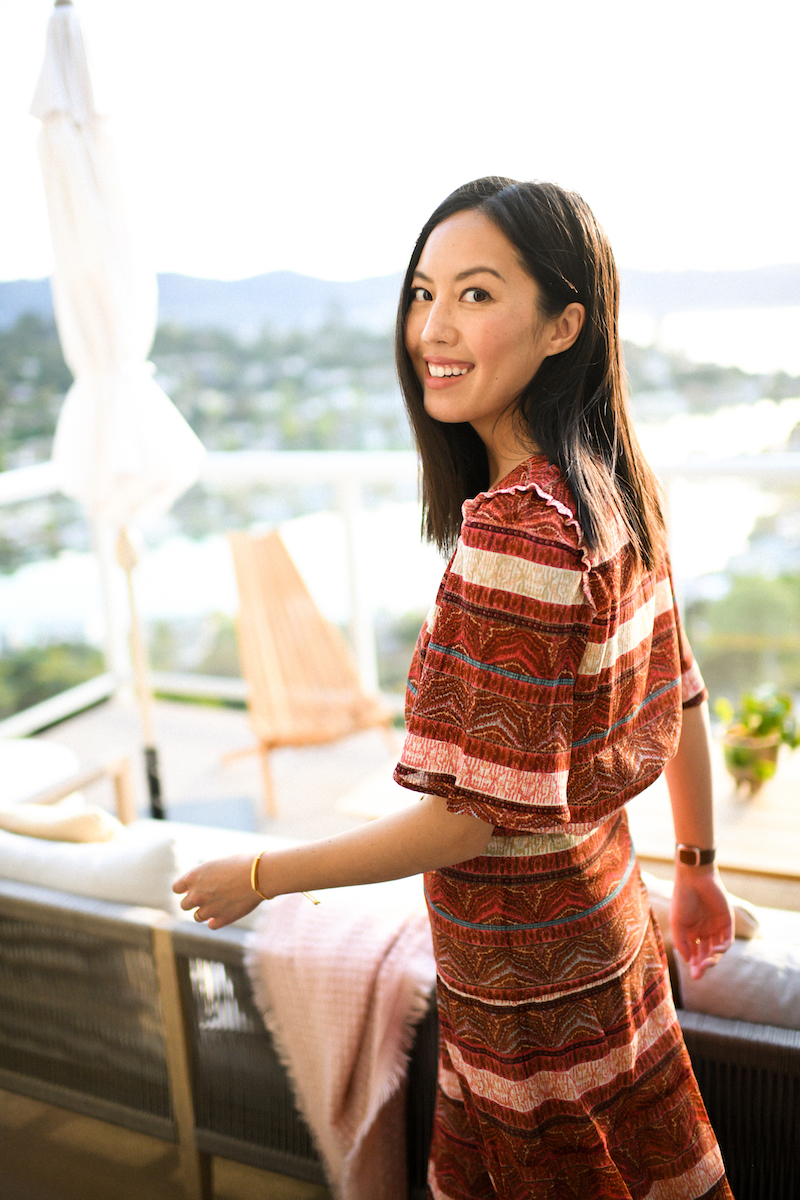 Our deck wasn't always this way – just last year we couldn't even step foot out here as it was being re-built due to old termite damage (not discovered til recently) and dry rot on the siding. We had scaffolding along the exterior of our home for over 8 months (rainy season delayed a lot of the work)!
While we waited, we re-imagined the space.
Previously, we had two chaise lounges (that we loved!) from our previous home, which had a different layout and had served a different purpose. In this home though, it felt bulky for the space and limited the number of people who could sit out there together. We sold that furniture and opted for an outdoor sofa. I was hoping it would be more conducive to entertaining and more versatile for our family of three.
We bought the sofa here, we found the teak chair at a store on Hayes Street in San Francisco (similar one here), a low coffee table (we waited for a sale here) so as to not obstruct the view, and a side table (here) for drinks and snacks. And I really wanted to find indoor storage for all of our deck sandals (seen in the second photo) – found this one and paired it with baskets from here.
I love how simple and inviting it feels, and look forward to our evenings and weekends spent here. We play games, read books and I even get a quick nap in every once in a while! It only took almost three years after moving in, but it was well worth the wait!
PS: We uncover and then cover the furniture every day and night, weather permitting – my husband is super diligent about stuff like that. It can feel tedious sometimes but it's well worth it and protects the furniture.
***
Top (love this set so, so much!!! I know I'll be wearing it a lot | here)
Skirt (here | of the full dress version here)
Bracelet (here)
Lips (here in Amberlight)