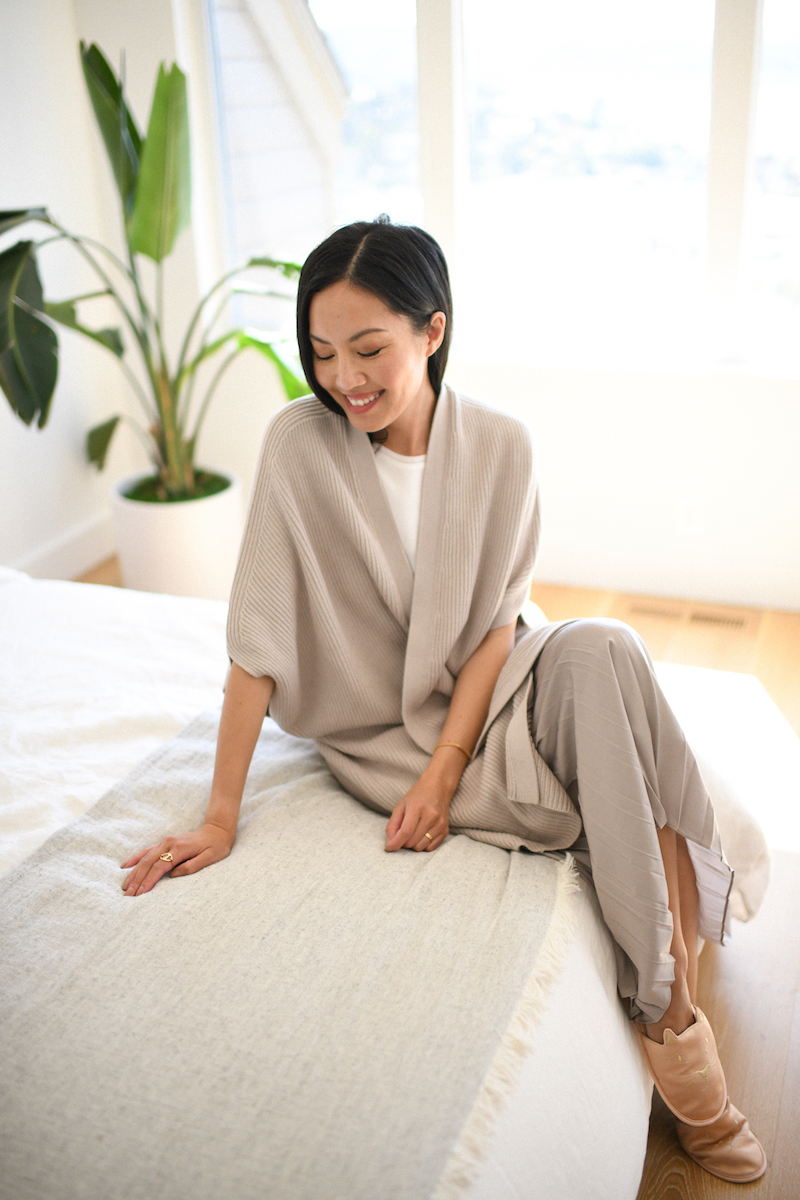 Wearing what feels good: a soft textured cardigan sweater (it's the perfect topper for being at home), silk tee and a washed satin pleated skirt.
Doing what feels good: reading a book (after finishing up The Silkworm I'm now on to The Little Paris Bookshop – it's supposed to be a charming one and it's just what I need right now) and nightly meditations with my Headspace app.
And thinking what feels good: hope.
***
Cardigan sweater (here)
Silk tee (here)
Pleated skirt (here)
Slippers (still available here and here in different colors | also love this pair)
Bracelet (here)