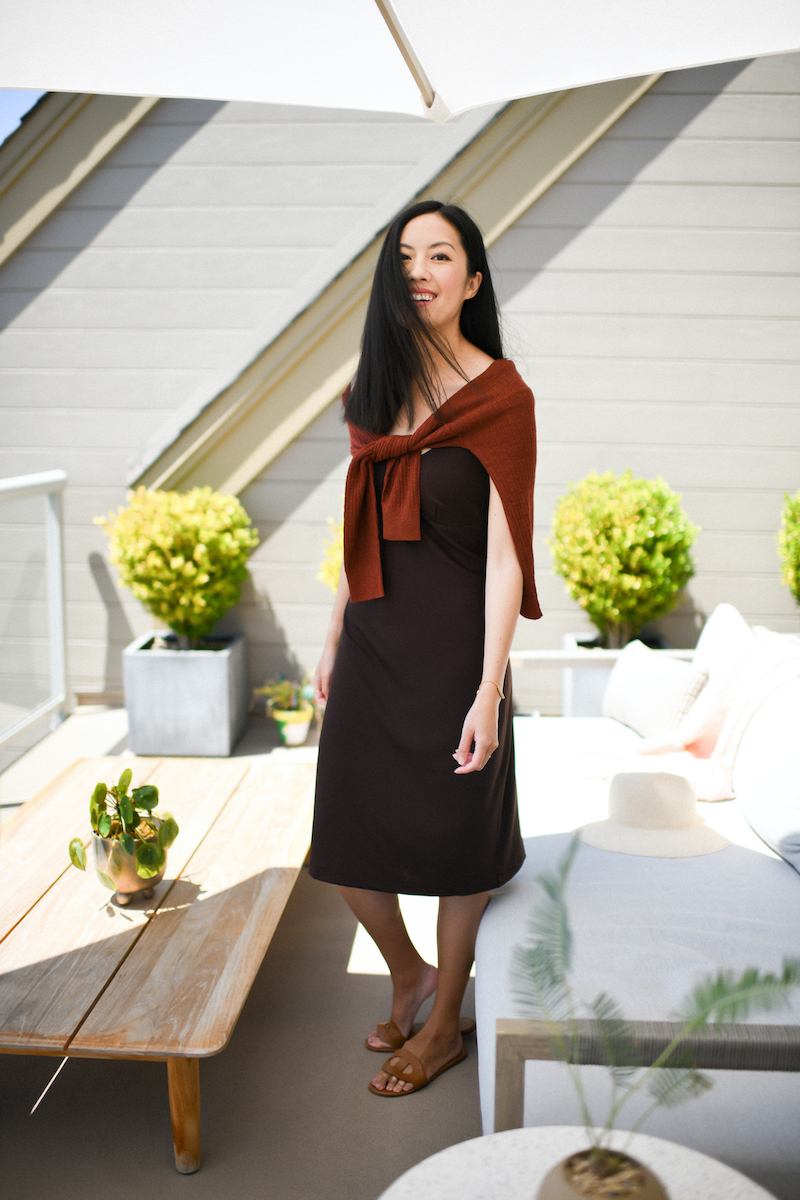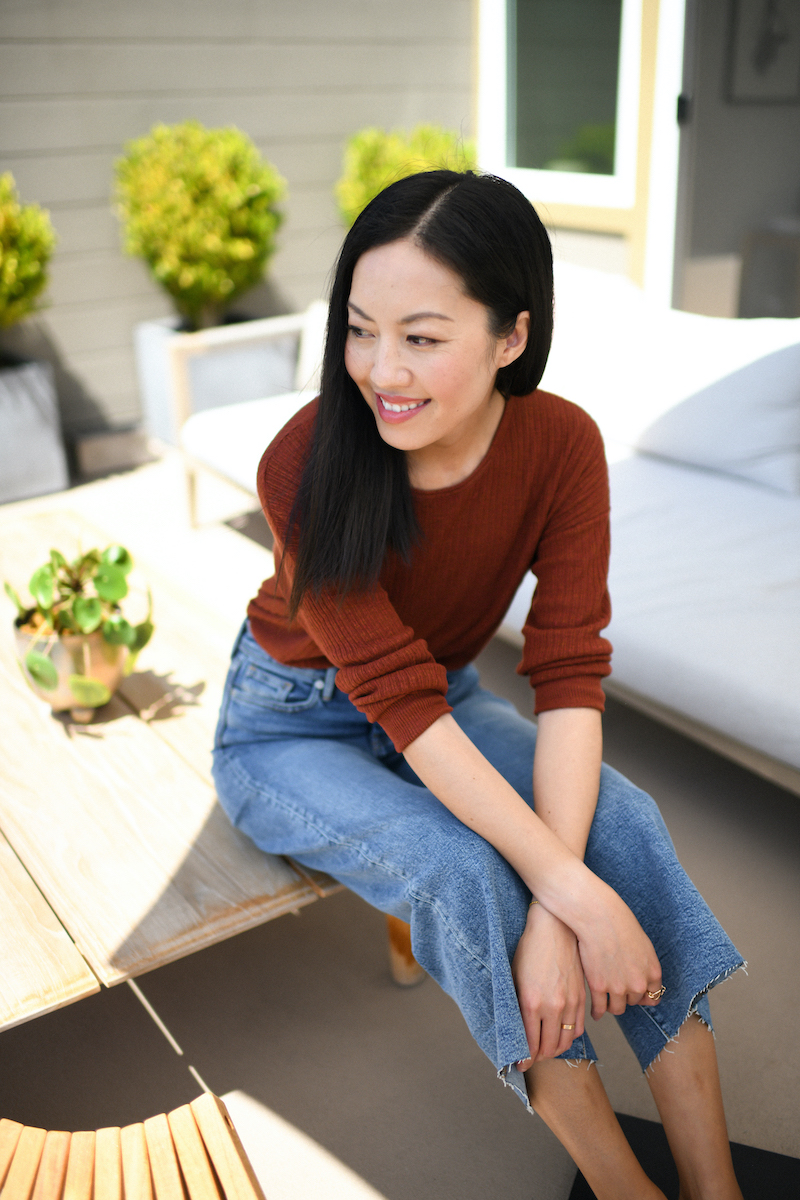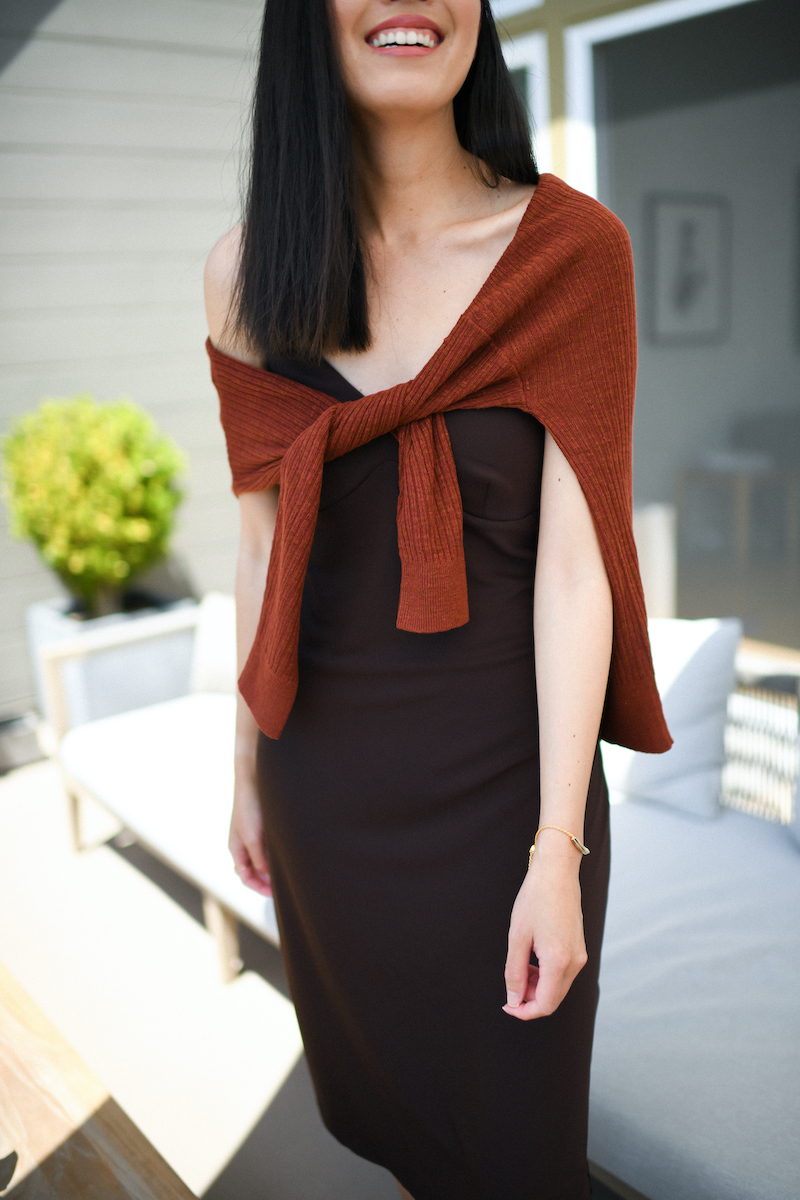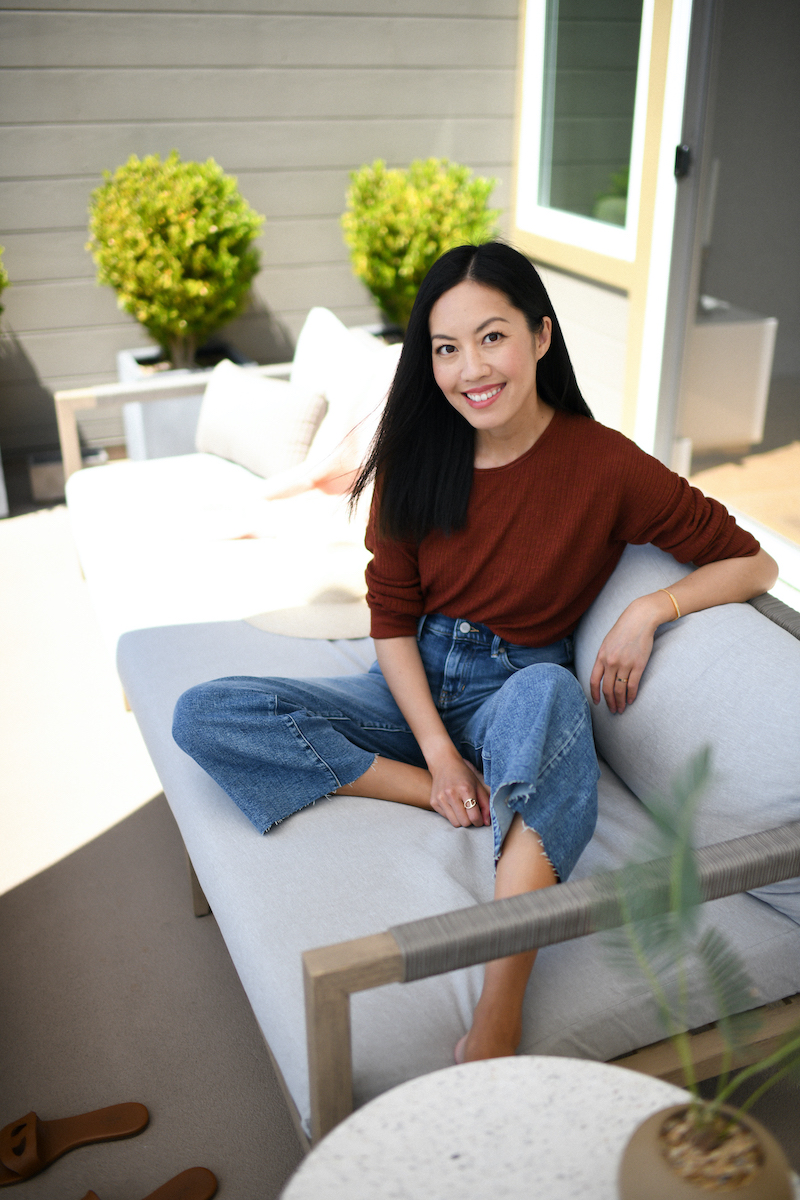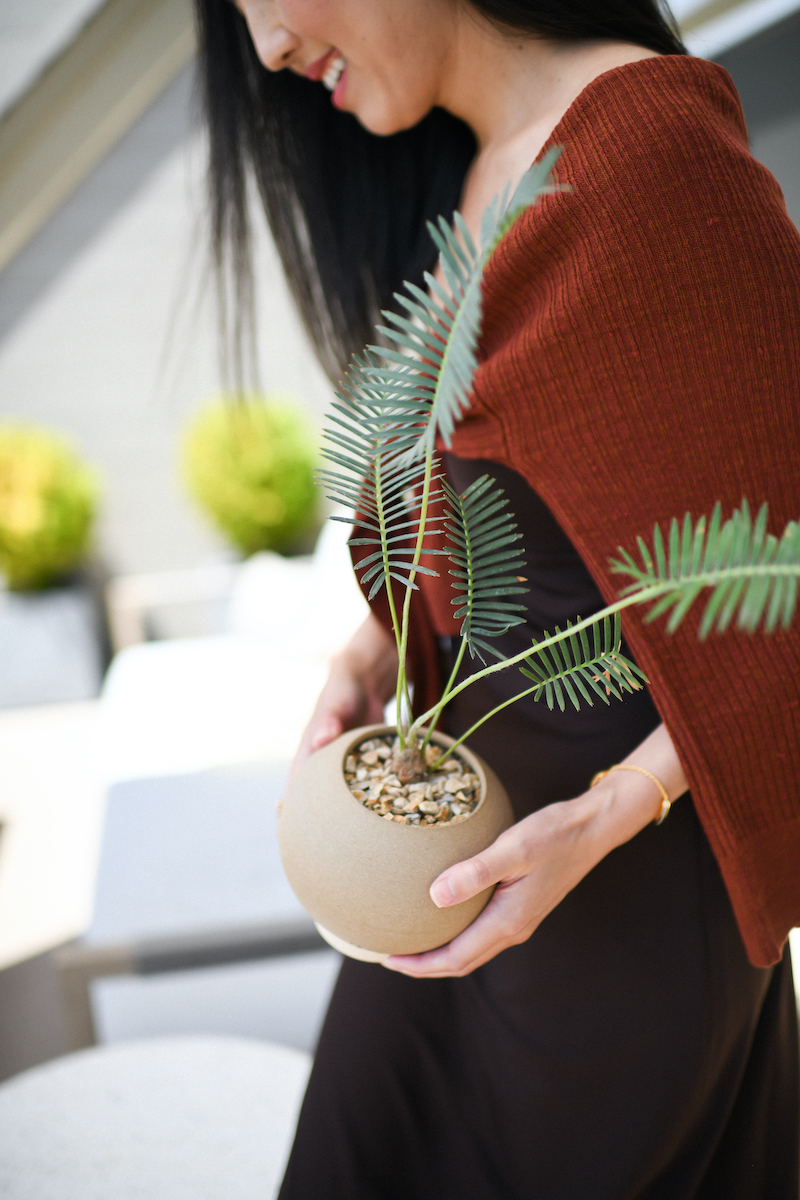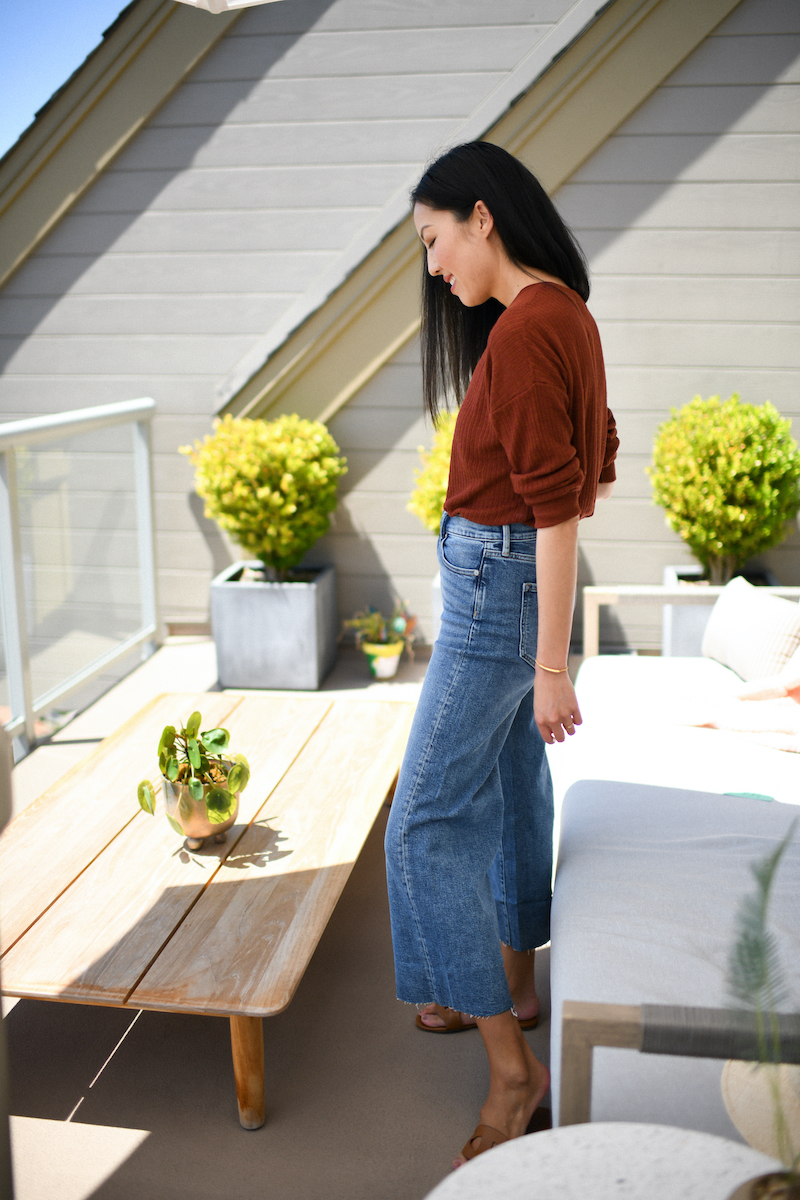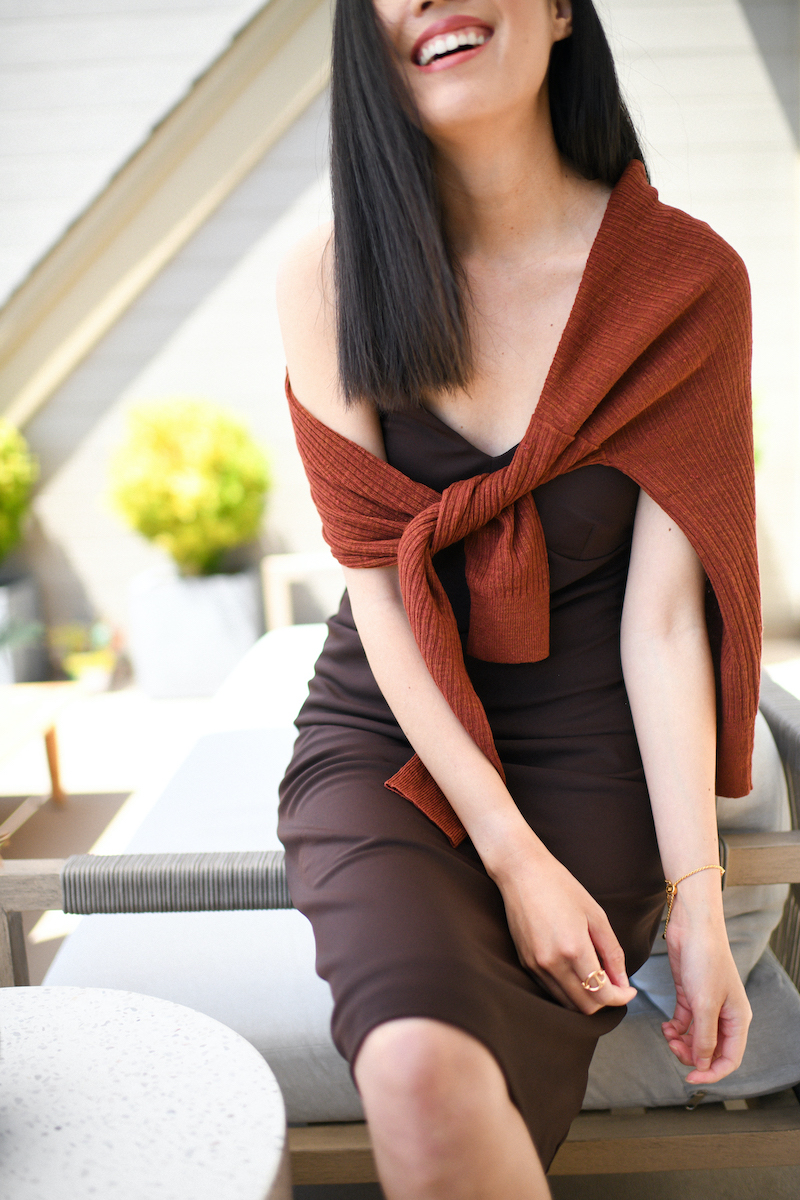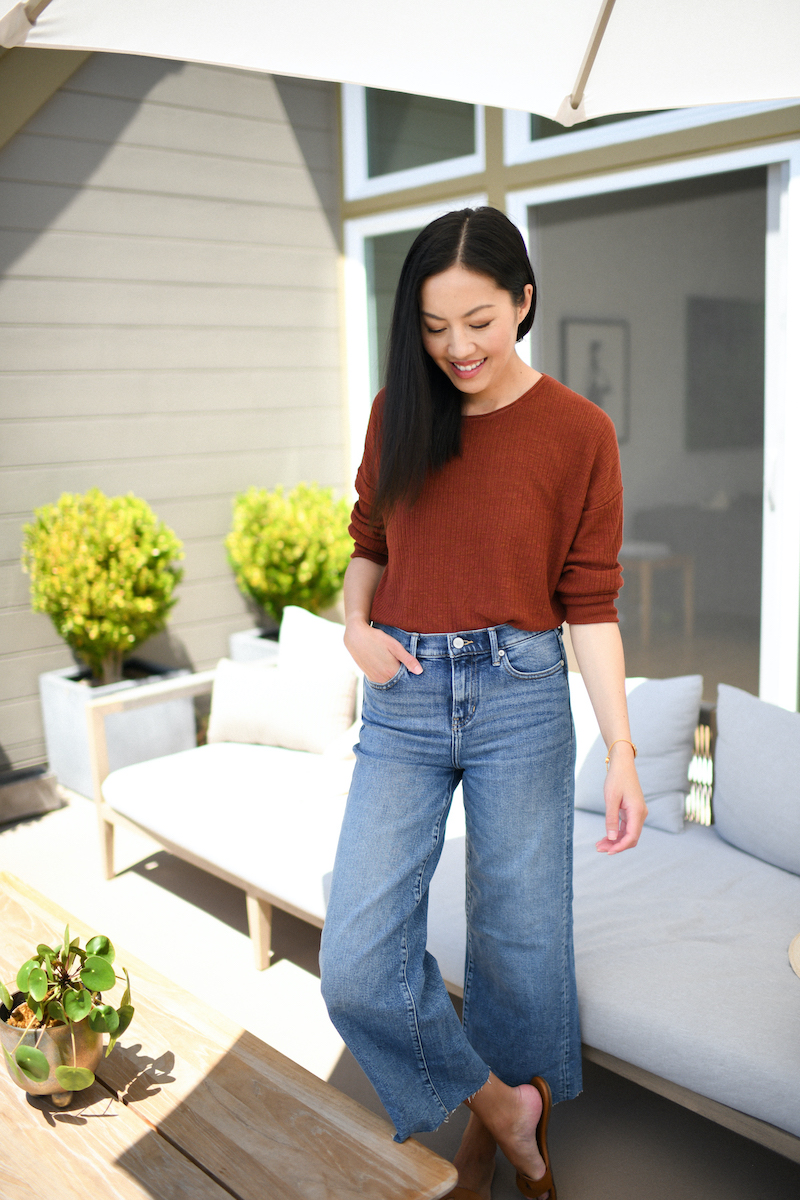 Bring Your Own Sunshine! A summer motto to live by – thank you Banana Republic for the inspiration!
Rather than lament our cancelled summer trips, we are celebrating our new summer plans right here, on our deck. Camping on the deck, splashing around in an inflatable pool on the deck, planting seeds and watching them grow, playing make believe, reading books and telling jokes.
Together.
Being together is all that matters, and together we'll be bringing our own sunshine, all summer long.
I'm wearing some of my favorites from Banana Republic's newest arrivals for summer: this slip dress (it's wrinkle resistant and so easy to throw on), this linen blend sweater in a delicious shade of cinnamon (I always wear my classic BR sweaters over and over again, you may have noticed!), and cropped wide leg denim (with stretch – they are so comfy!). Plus they are all on sale right now! See below for more of my picks!
***
Lightweight sweater (here)
Dress (here)
Jeans (here)

Thank you Banana Republic for partnering with me on this post!