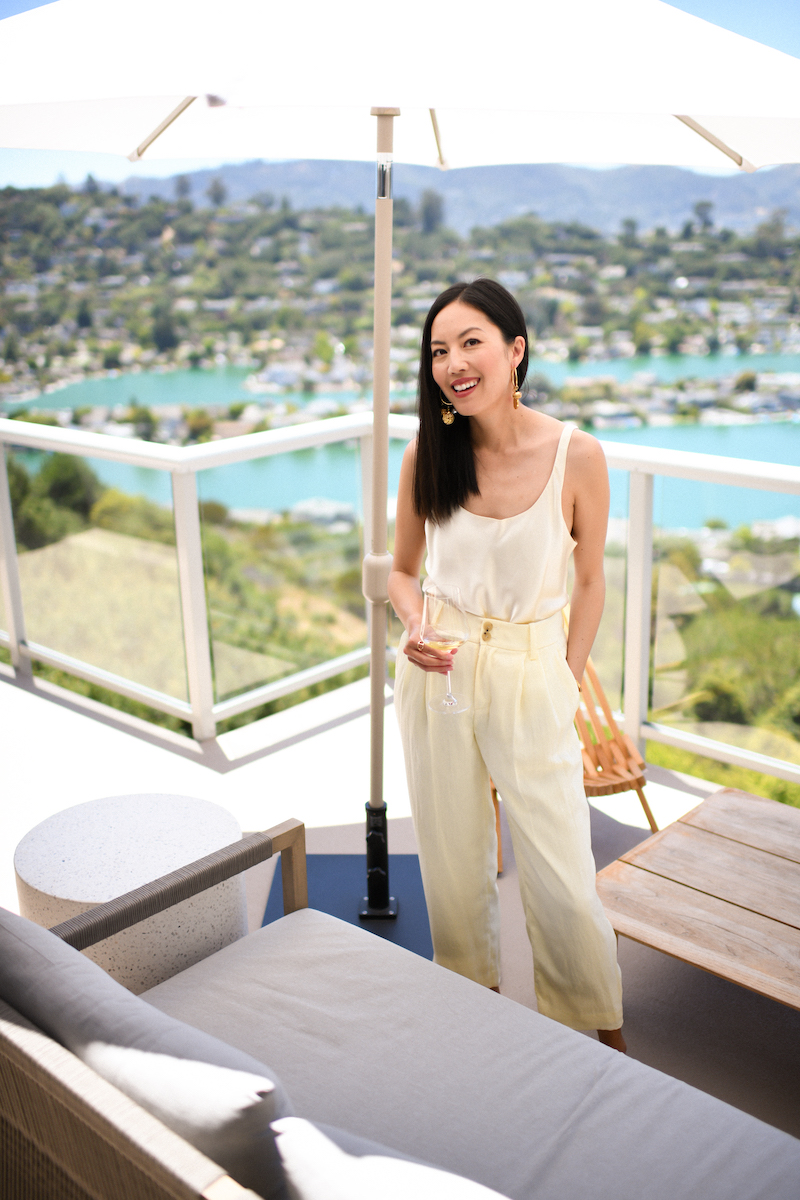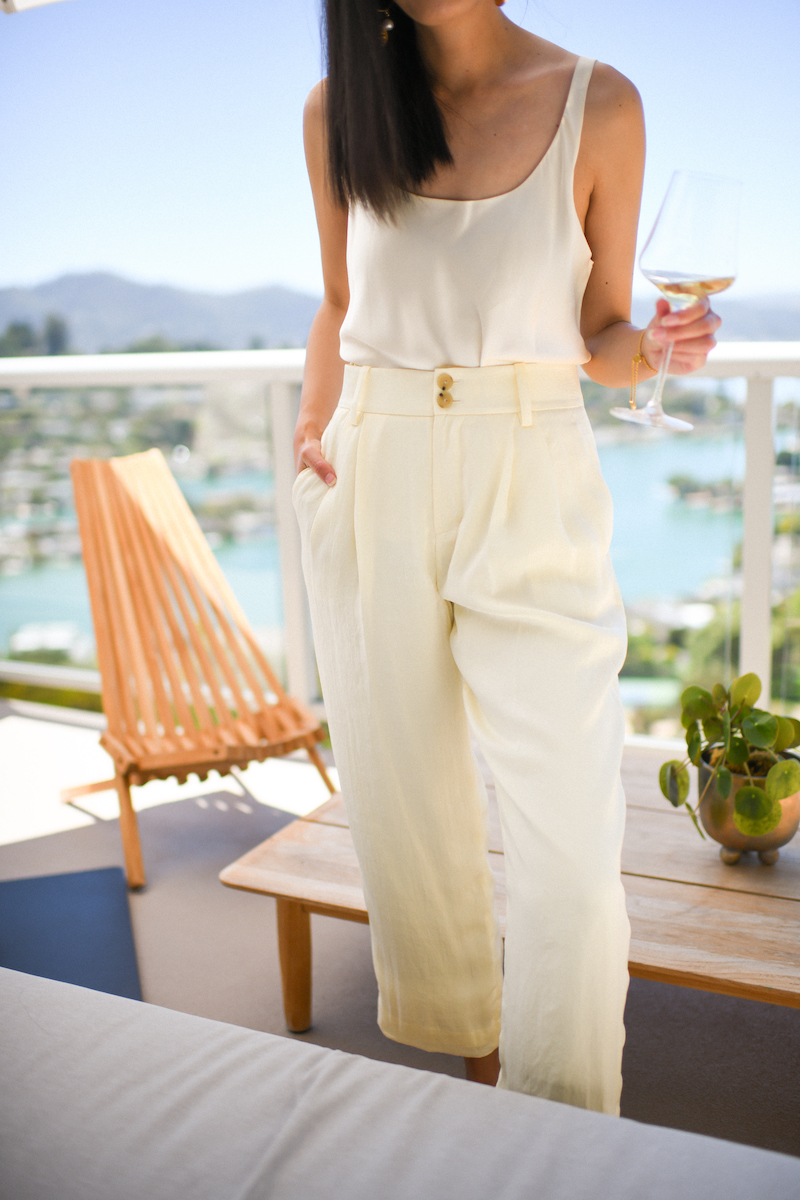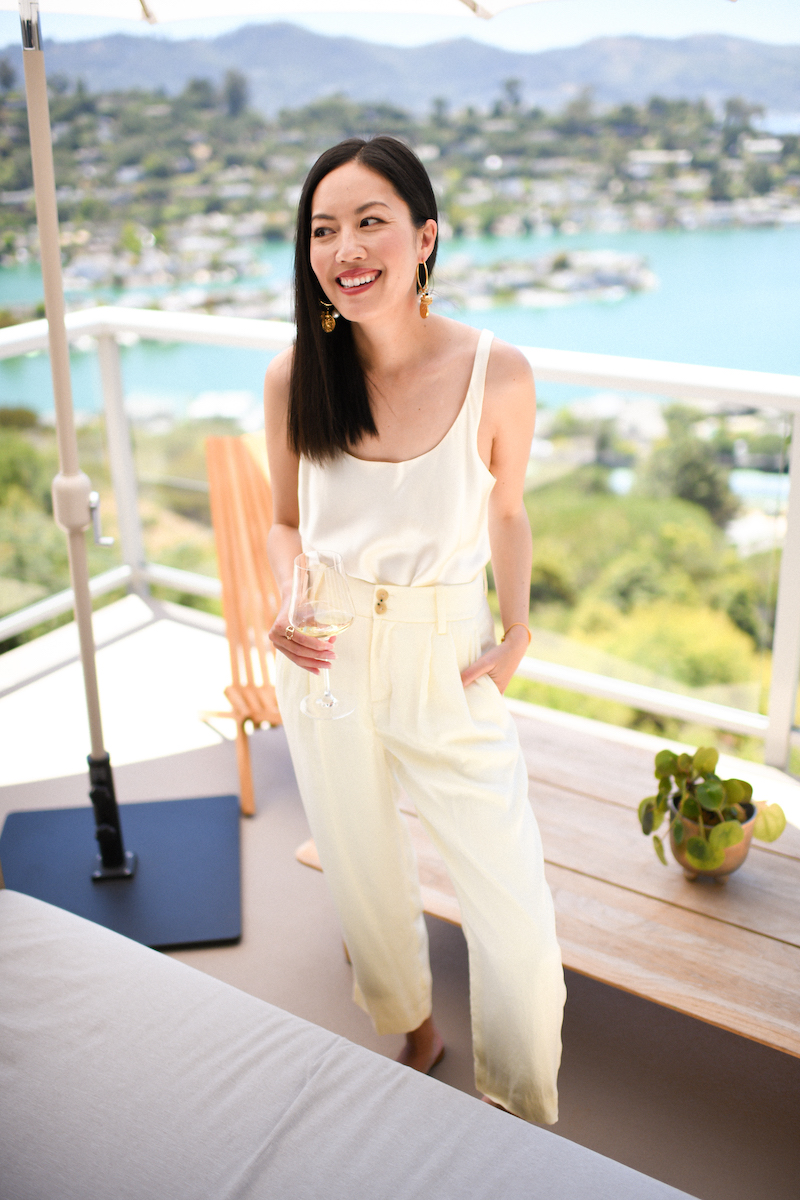 How I trick myself into drinking enough water in a day:
keep track with a water bottle (I use this one in the 1L size)
refill by midday
finish at least 2 full bottles (about 2L of water)
The prize: happy hour and a glass of wine! It's a win-win situation.
I continue to sip on water through the evening (even while enjoying my glass of wine!) and then finish the night with a cup of warm water and Magnesium Calm. That gets me to my daily water goal!
***
Tank (restocked! here | similar styles: here, here and here)
Pants (old by Vince | similar here)
Earrings (new season version for 50% off here)
Bracelet (here)
Rings (here and here)