L A T E L Y (7)
July 29, 2020
Sponsored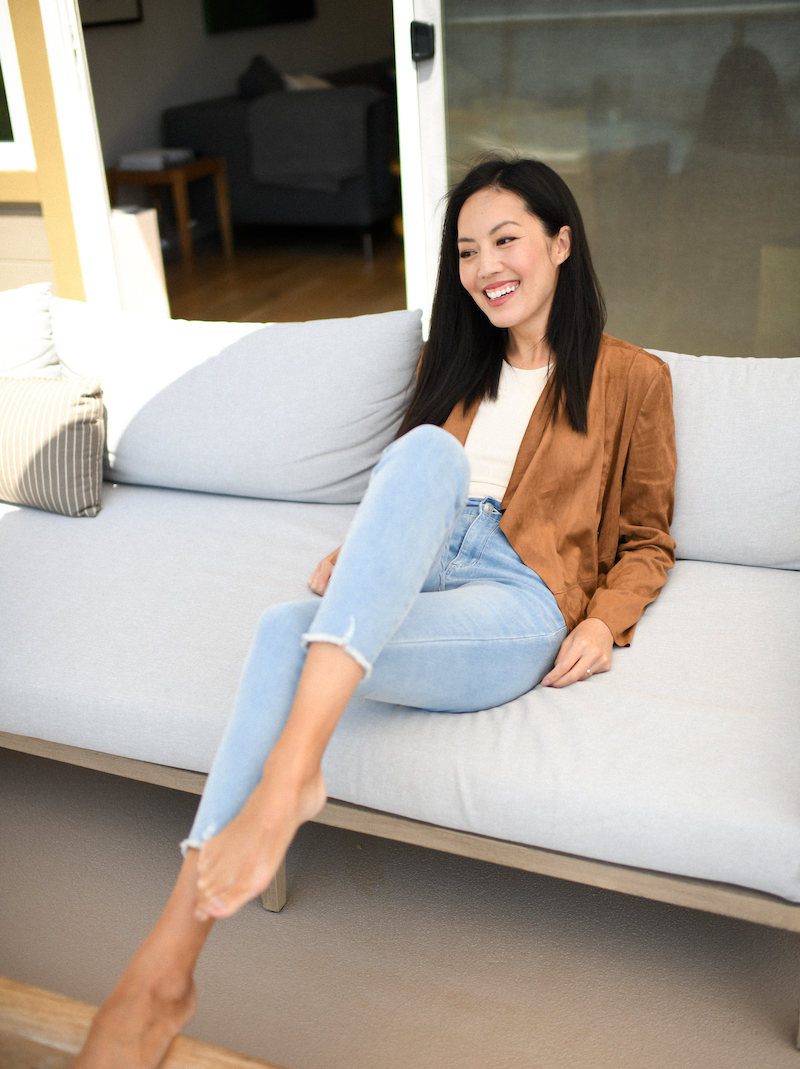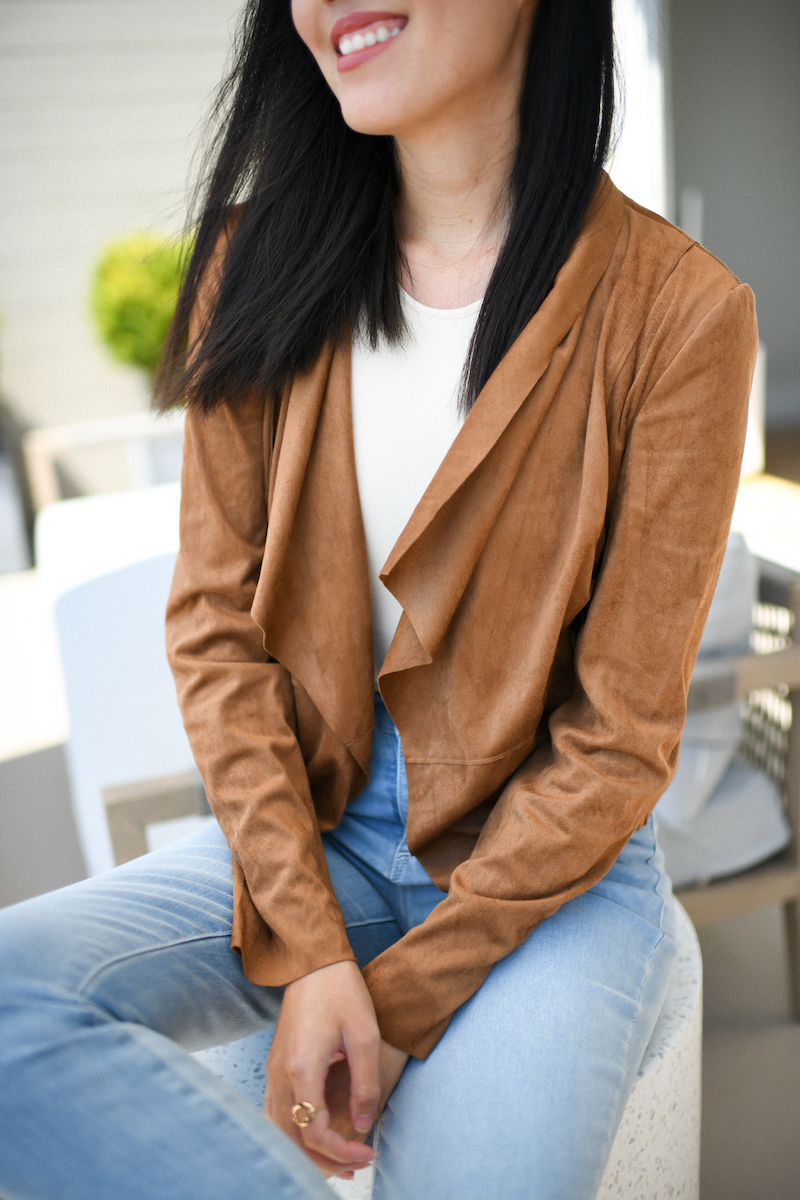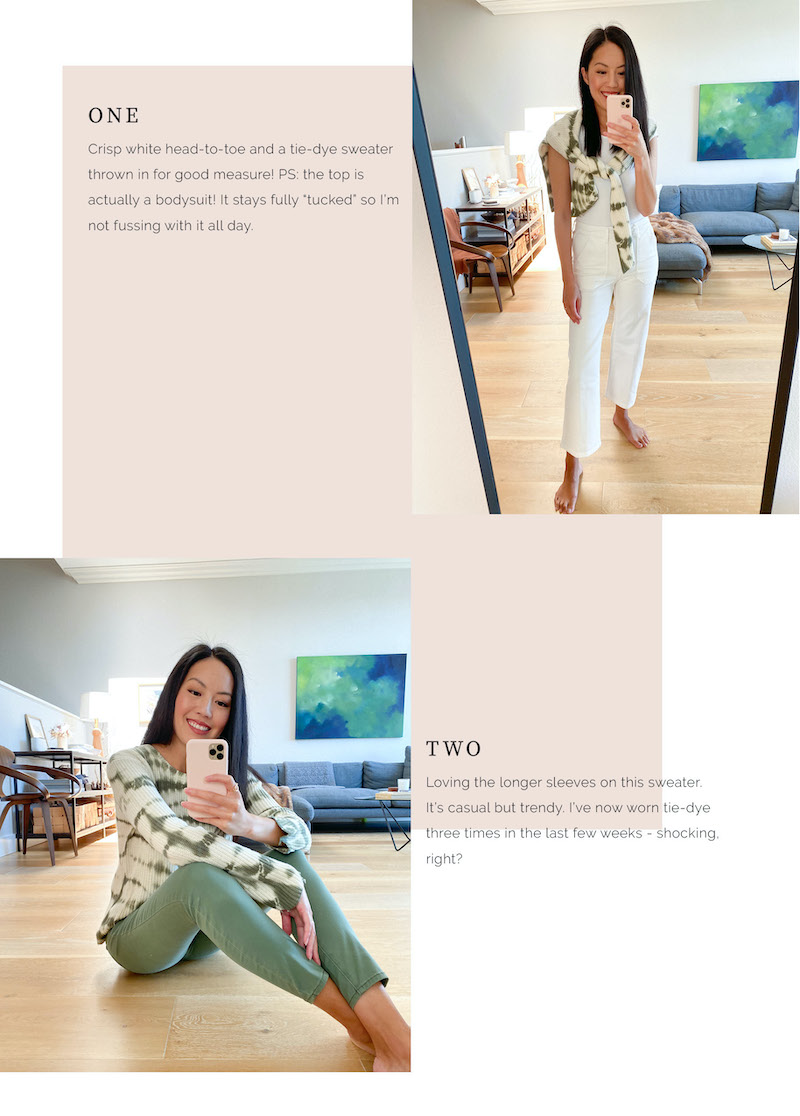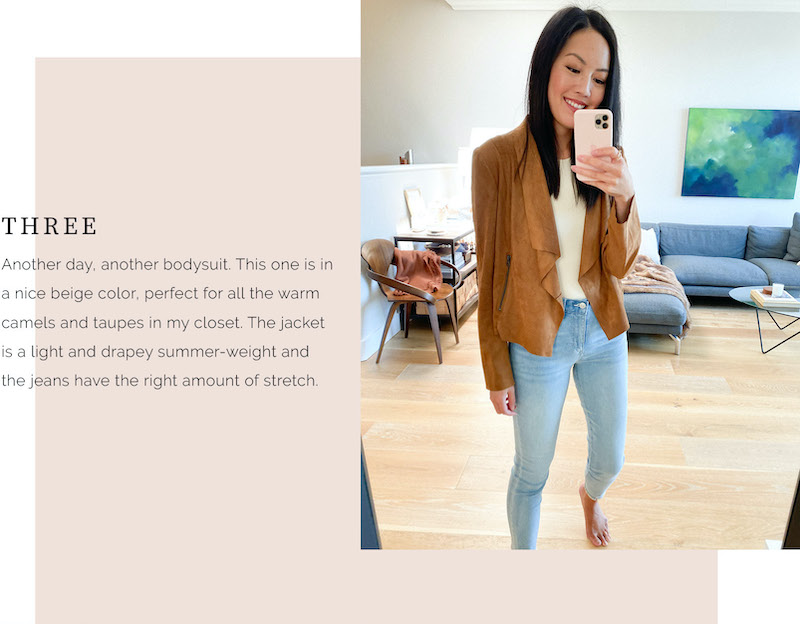 Back by popular request: what I've been wearing lately via simple mirror shots. I've been embracing a much more laid-back and casual vibe during the last few months, letting comfort drive my decisions first and foremost. But that doesn't mean I'm in leggings every day (although it's safe to say if you're not seeing me post, I'm probably in leggings? ha).
Today I'm sharing a capsule wardrobe of 7 items from the Sofia Jeans collection by Walmart Fashion. Two foundational pieces in the form of their bestselling seamless bodysuit, three pairs of their soft and stretchy jeans, a light sweater with the perfect proportions and a summer-weight drapey jacket. Such a good fit and flattering in all the right places (and all true to size for me). Mix and match for an endless rotation of WFH, weekend lounging and zoom happy hour outfits with friends and family.
Thank you for stopping by today and thank you Walmart Fashion for partnering with me on this post!
***
outfit one:
Seamless bodysuit in white (here)
White cropped wide leg jeans (here)
Long sleeve tie dye sweater (here)
outfit two:
Long sleeve tie dye sweater (here)
Utility twill jeans (here)
outfit three:
Drapey faux suede jacket (here)
Seamless bodysuit in beige (here)
Curvy ripped hem ankle jeans (here)