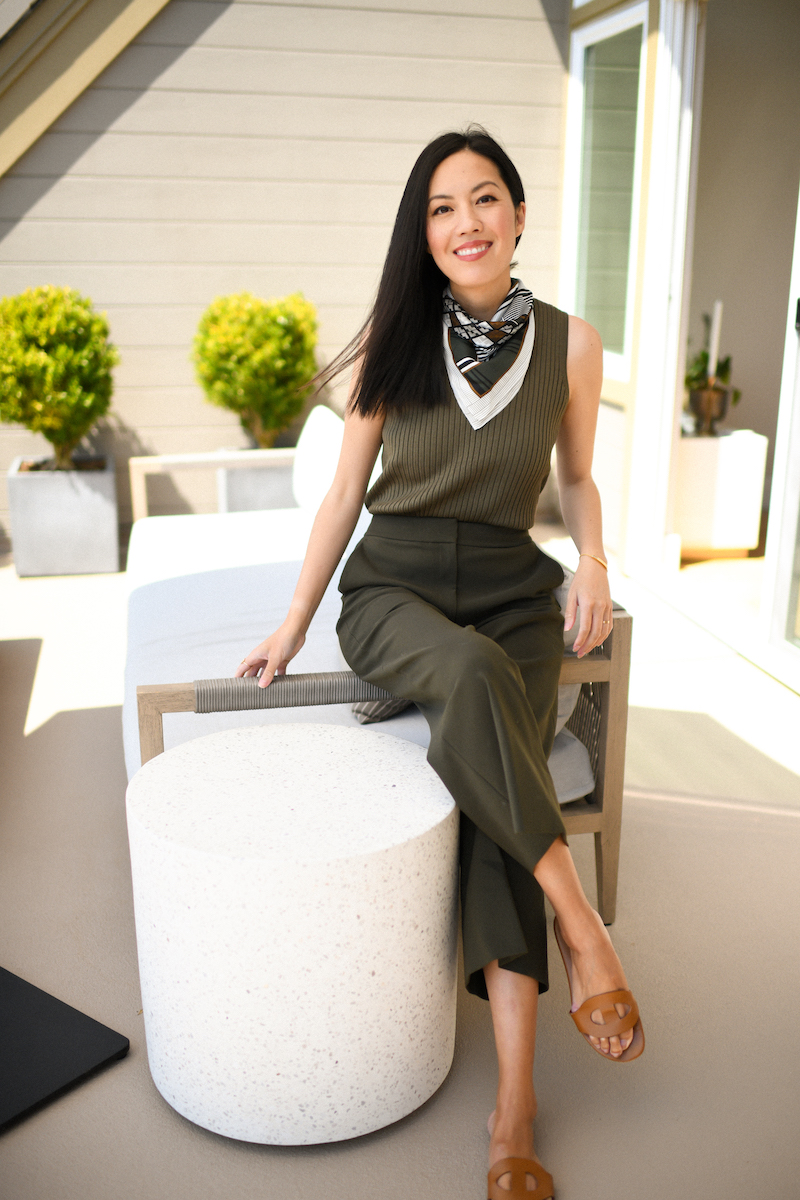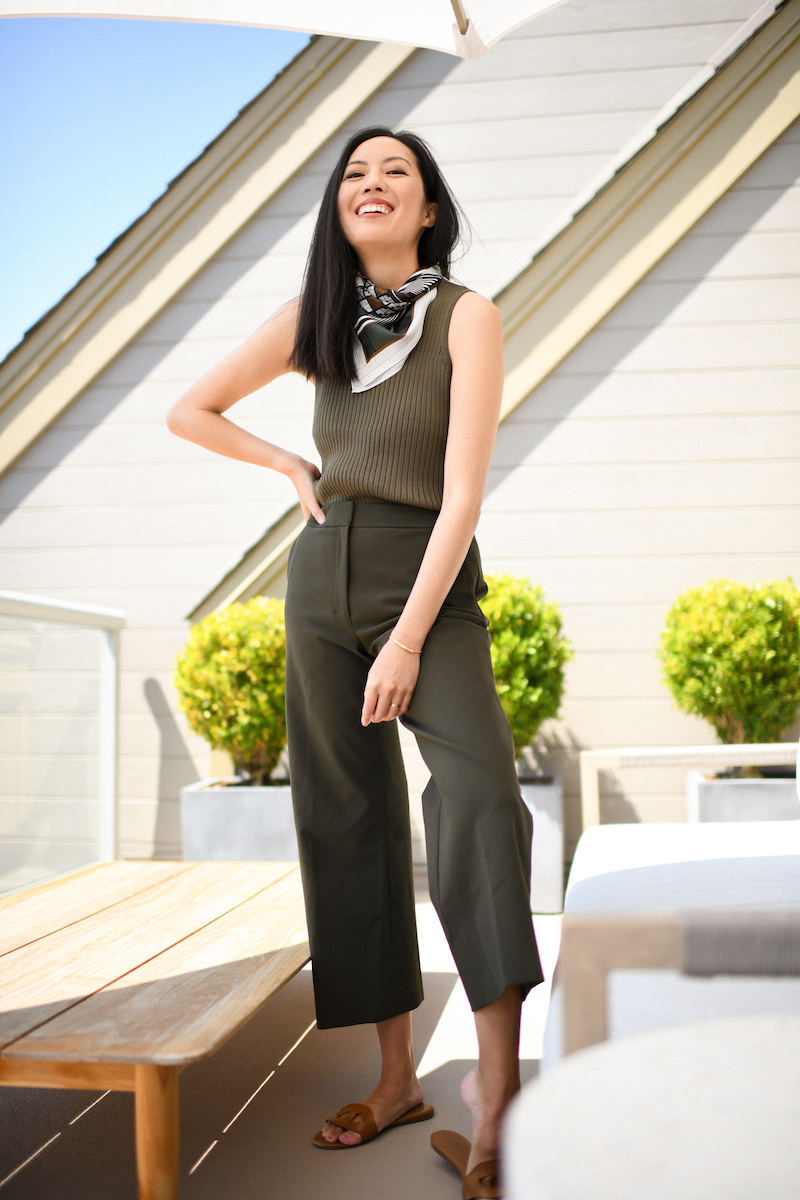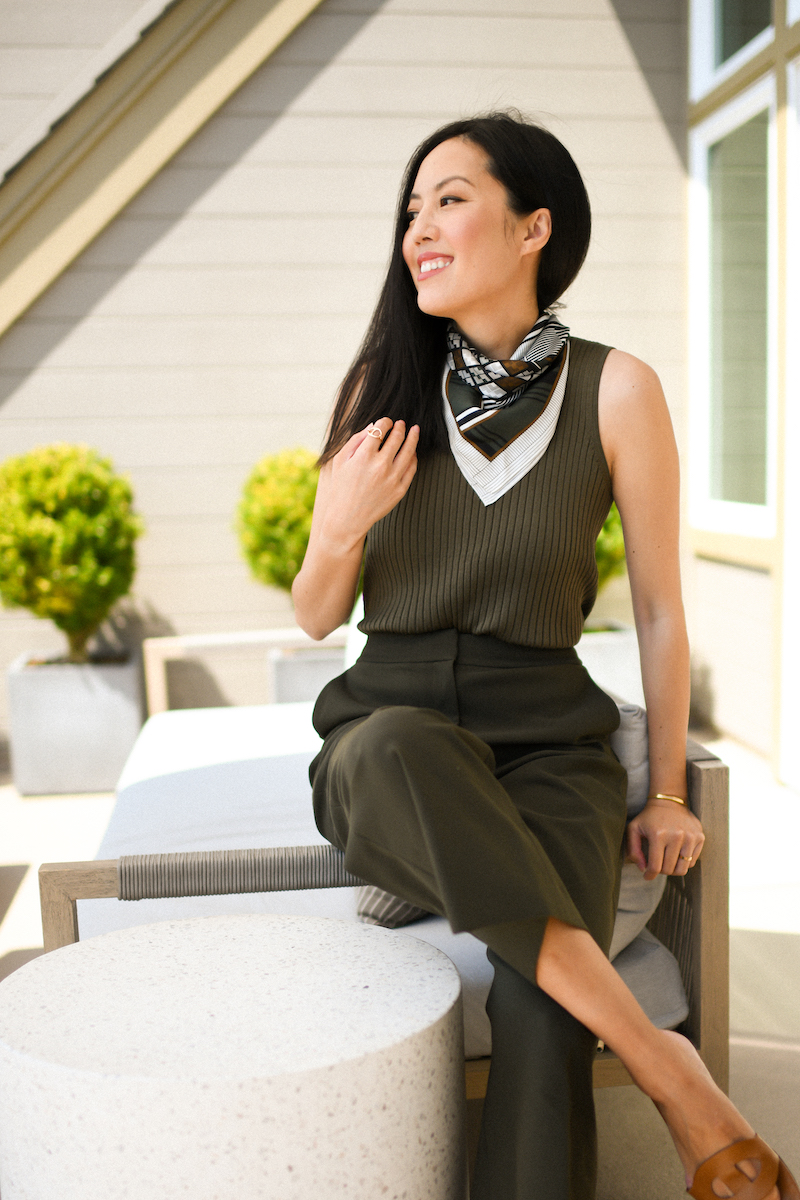 It's a brand new week.
It's a wonder what a few extra hours of sleep over the weekend can do for you! Add to that: an unexpected opportunity for a face mask (first time in too long),  a picnic in SF at a quiet, empty parklet with our takeout and a lot of fun playing with Lucia's new remote control monster truck (an early birthday present from her grandparents).
Making this week a productive one. And an optimistic one. And a hopeful one.
Happy Monday and thank you so much for stopping by!
***
Top (last worn here | here)
Pants (here)
Scarf (old, got it here)
Bracelet (here)
Rings (here and here)