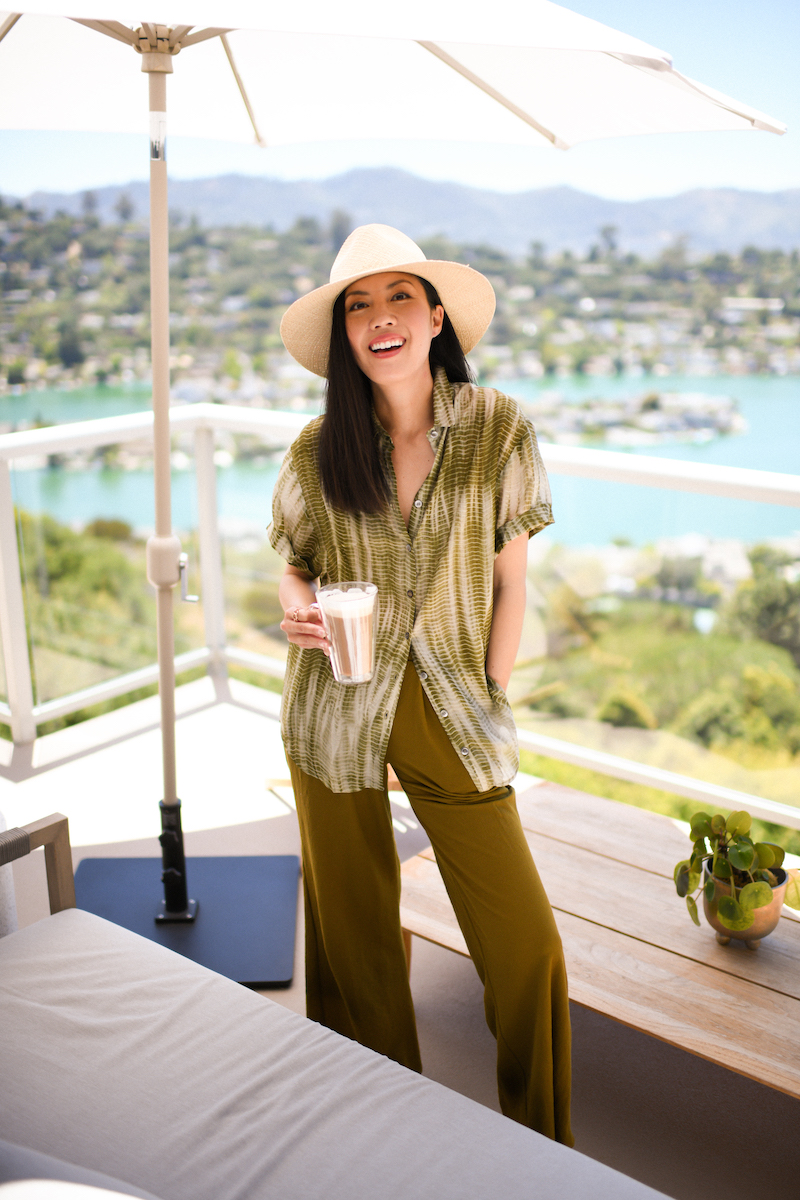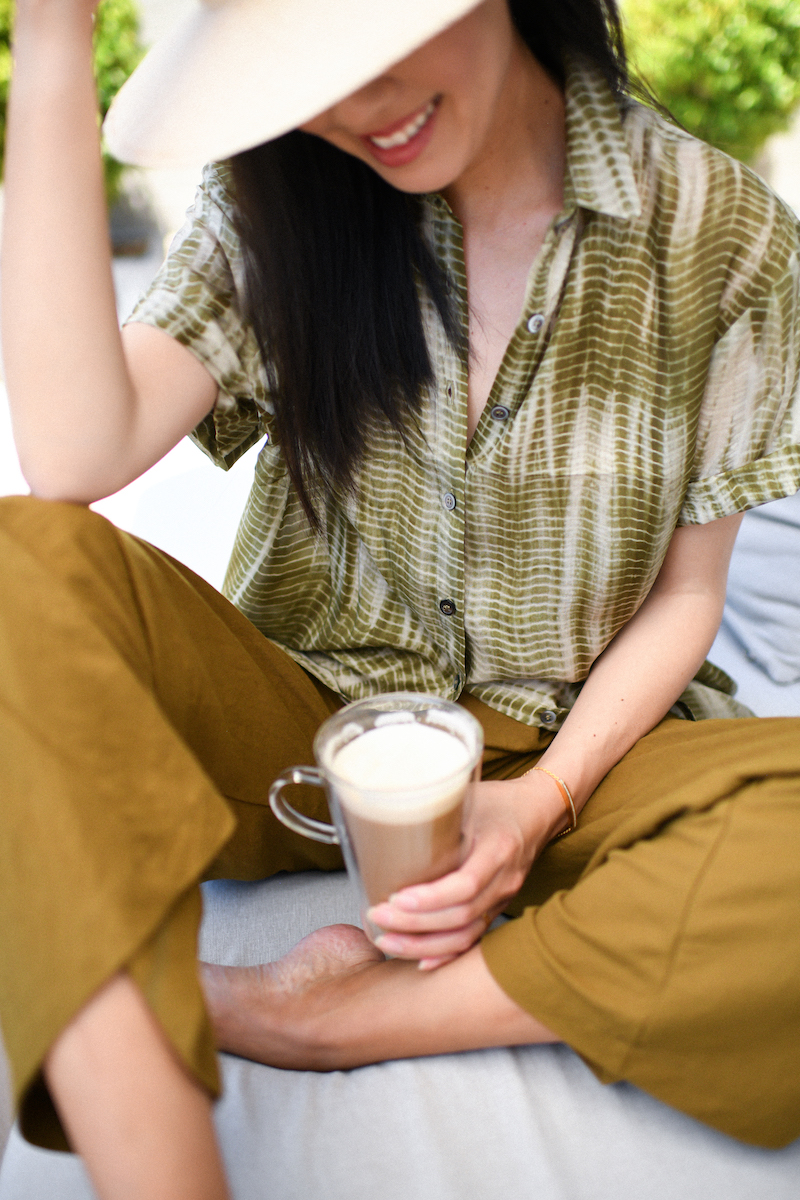 My morning ritual: coffee first thing. And on warm weekend summer mornings, I'll take it out here. Perfect way to start the day.
This will be a summer outfit on repeat: a breezy silk shirt and easy wide leg pants. The key for me is that they're not too long (so they don't drag on the floor) and they have the magical elastic waistband. Ha. How times have changed.
Hope you're healthy and safe, thank you so much for stopping by!
***
Blouse (here)
Pants (4-year old elastic waistband pants for the win! they are by Zara | similar styles: here, here and here)
Hat (new season version here | or similar here for $95)
Sandals (similar here)
Sale finds: