Weekend plans
July 10, 2020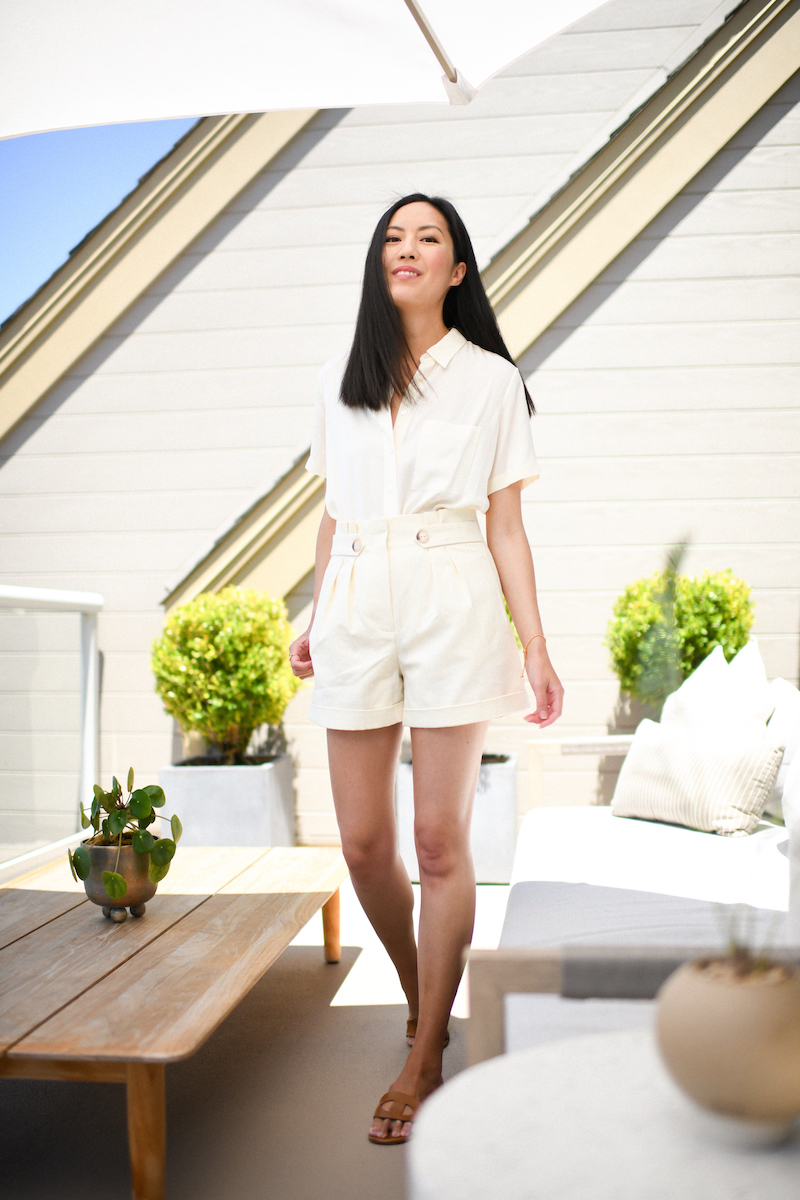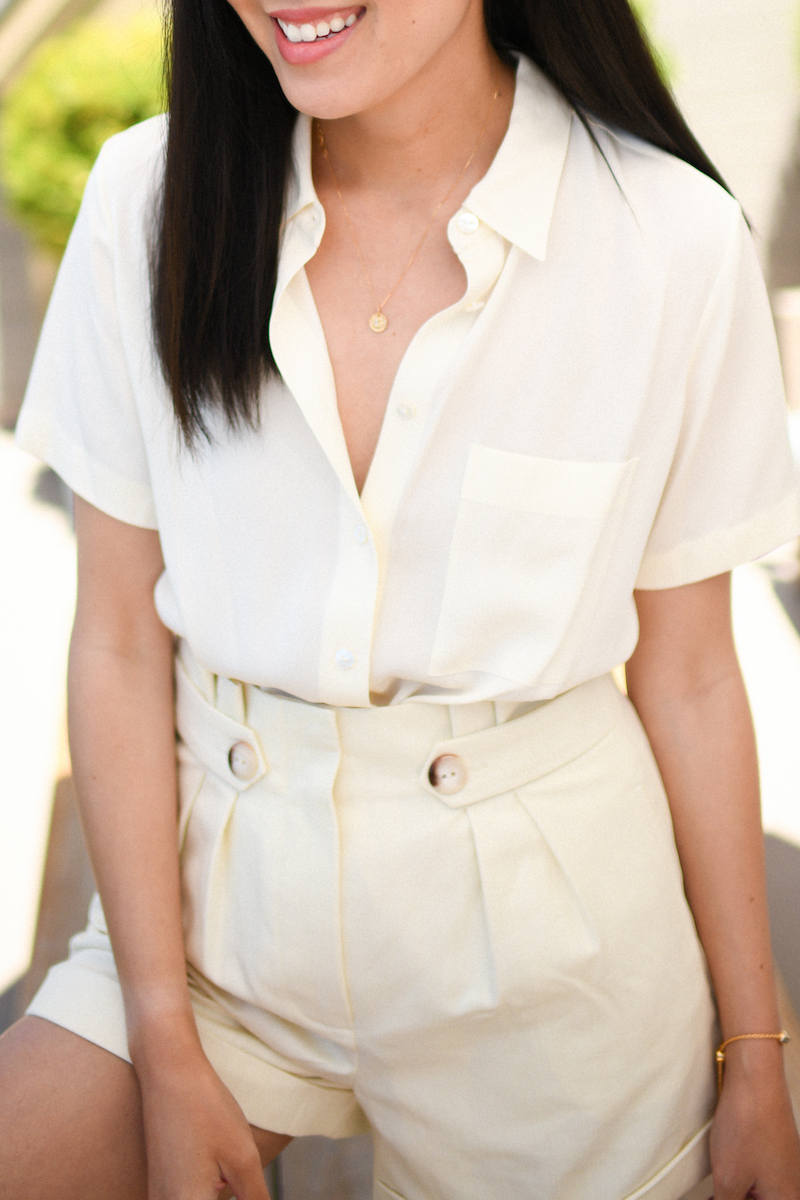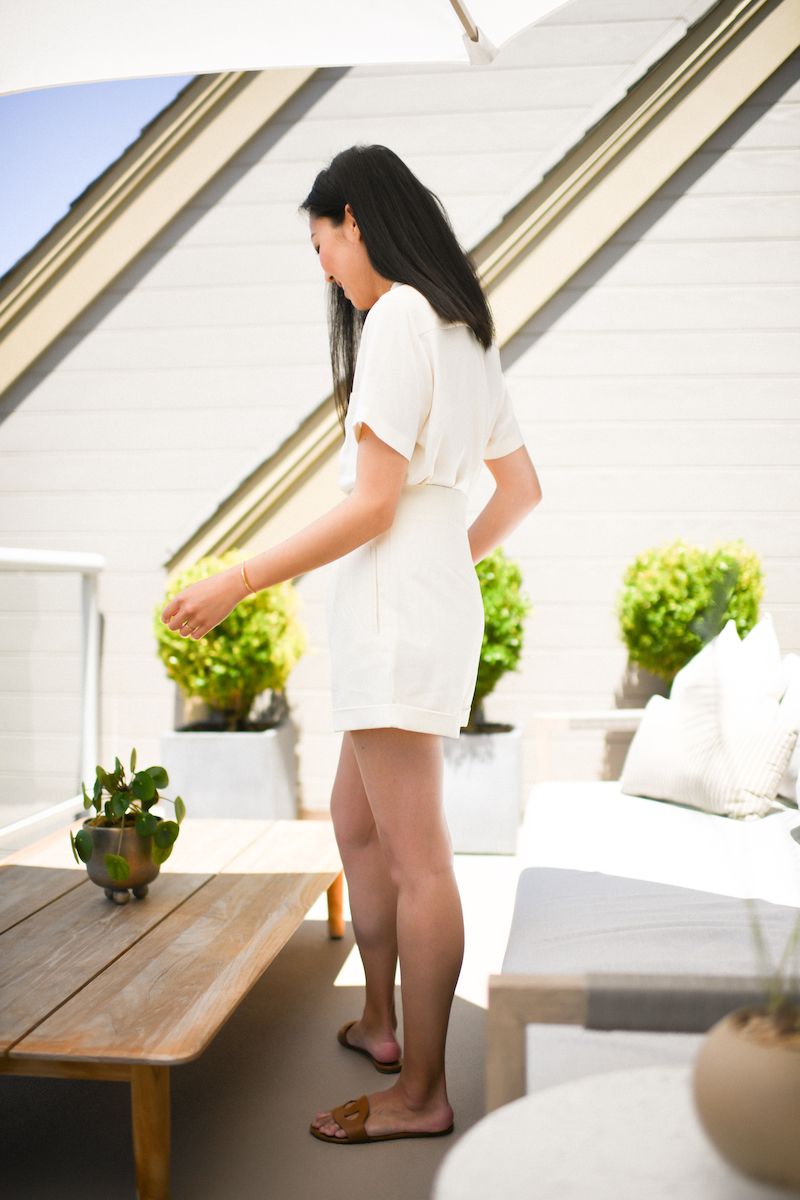 Happy Friday! We've been feeling extra lucky to be sheltering safely at home, and have been coming up with ideas to counteract the feeling of living groundhog day (over and over and over again…). Weekend plans involve a lot more BBQ'ing, family painting (I won't be wearing this, that's for sure!) and movie night at home (complete with popcorn and candy). What are your weekend plans?
***
Blouse (last seen here | on sale here and here; best price here)
Shorts (here)
Sandals (similar here)
Necklace (here and charm here)
Bracelet (here)
Rings (here and here)
Deck details:
We bought the sofa here, we found the teak chair at a store on Hayes Street in San Francisco (similar one here), a low coffee table (we waited for a sale here) so as to not obstruct the view, and a side table (here) for drinks and snacks.